When we lived in New Jersey, we loved ordering a Spiral Honey Baked Ham for Christmas Eve. You would think hubs won the lottery with that ham. He would make ham sandwiches, lots of mustard, ham and eggs, and ham and potato soup! The recipes are limitless with a big ham.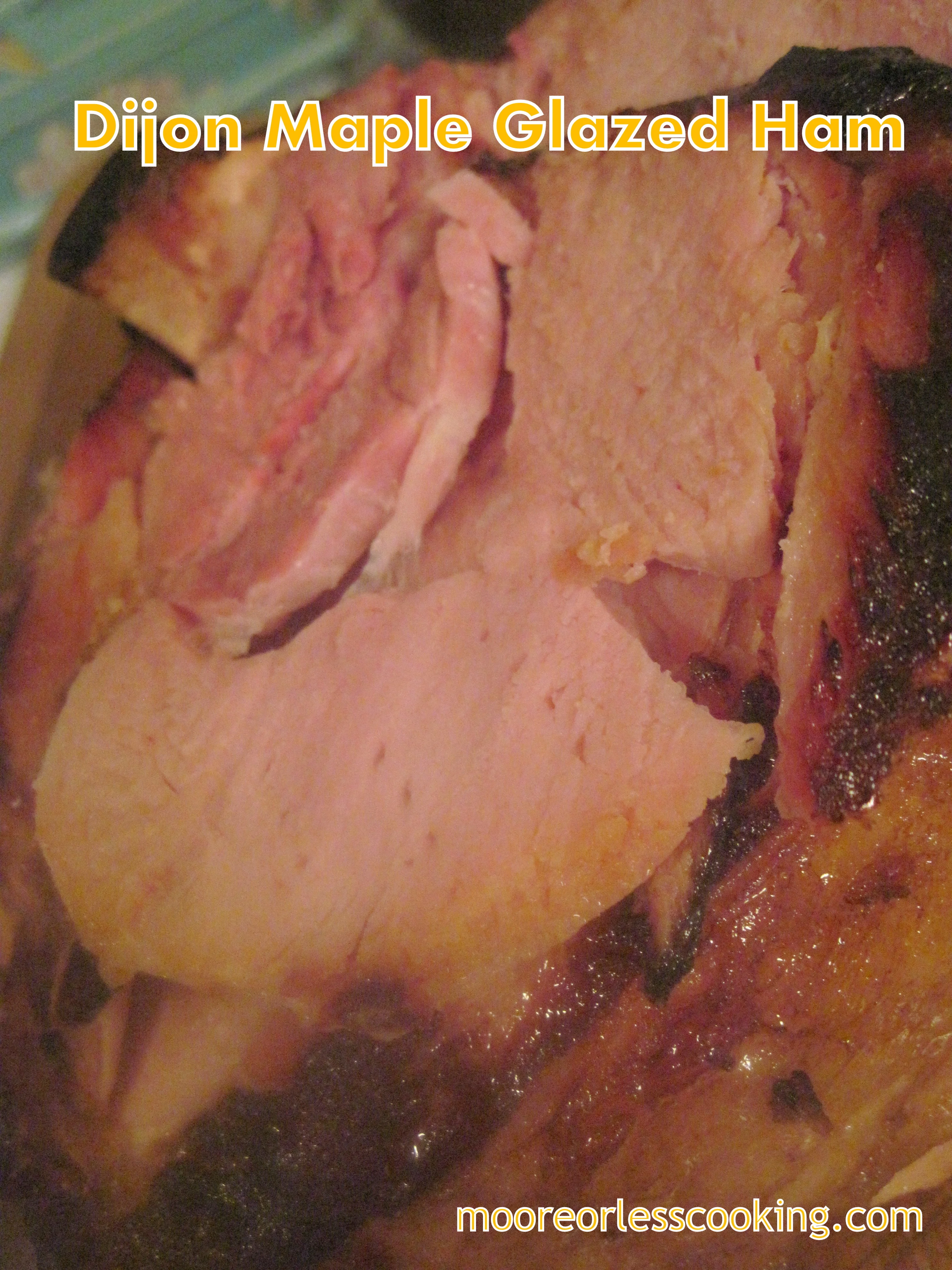 I decided to make my own ham with Dijon mustard, brown sugar and Maple syrup. It tasted just as great or even better than a Honey Baked Ham! Make one for your Christmas Eve.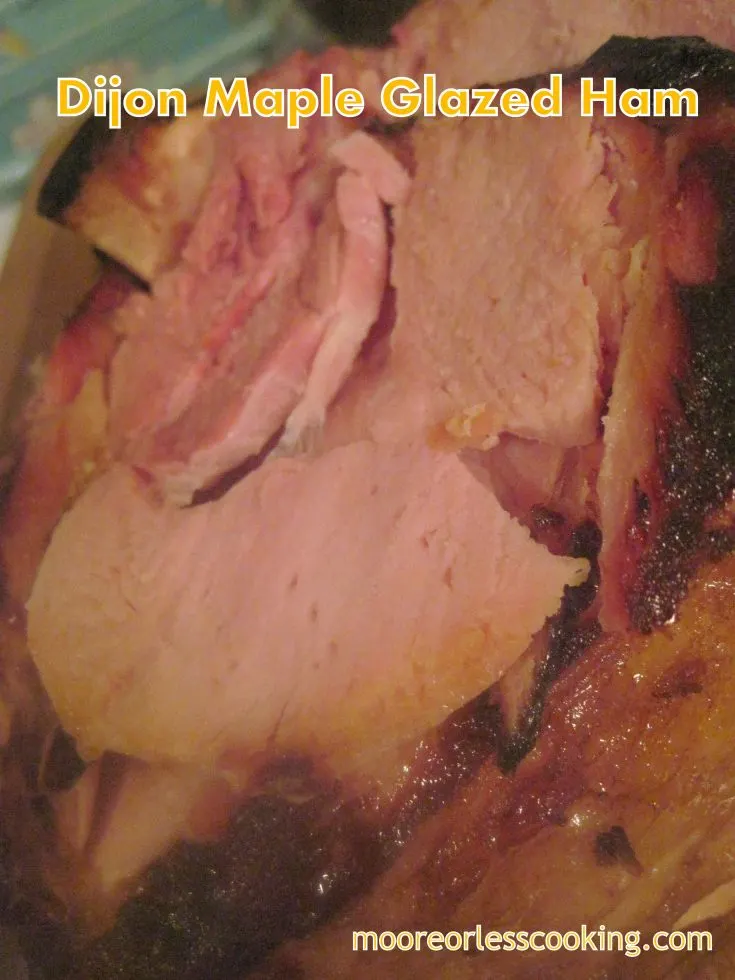 Yield:

9 lbs
DIJON MAPLE GLAZED HAM
Total Time:
2 hours
10 minutes
Better than a Honey baked Ham that you buy pre-made. Make your Christmas Eve special and serve with mashed potatoes, mac and cheese and green beans.
Ingredients
1 (9-pound) store bought bone-in spiral ham
3/4 cup water
For the glaze:
1/2 cup maple syrup
1/2 cup dark brown sugar
2 tablespoons whole-grain Dijon mustard
1/2 teaspoon ground cinnamon
1/4 teaspoon ground nutmeg
Instructions
Preheat oven to 300 degrees F.
Place ham in a roasting pan and pour about 3/4 cup water into the bottom of pan. Cover with aluminum foil and bake for 1 hour and 40 minutes or until heated through, soft and tender.
Make the glaze:
Whisk all ingredients together in a saucepan until smooth and heat over medium-low to medium heat until simmering. Simmer for 2 minutes and remove from heat.
When ham is heated through, remove the aluminum foil, and pour or brush the glaze over the top to cover completely. Raise oven temperature to 400 degrees F.
Return the ham to the oven and cook, uncovered, for 20 minutes or until glaze is caramelized and bubbly. Let rest for 10 minutes before slicing. Serve with desired fixings.