This post is sponsored by Cabot Creamery. All opinions are my own as always.
Easy and delicious Ham and Cheese Breakfast Casserole is a cinch to make. Just make it the night before and pop it in the oven in the morning for a comforting and filling breakfast.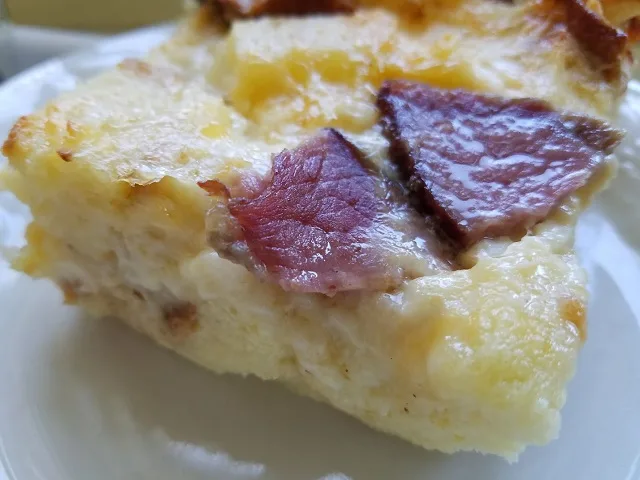 Ham and Cheese Breakfast Casserole is so fluffy and cheesy, that everyone will be going back for seconds! This wonderful casserole is perfect for breakfast, brunch, and the holidays! It doesn't take much time to prepare and is always so popular with family and friends! Watch it disappear quickly at your next brunch potluck!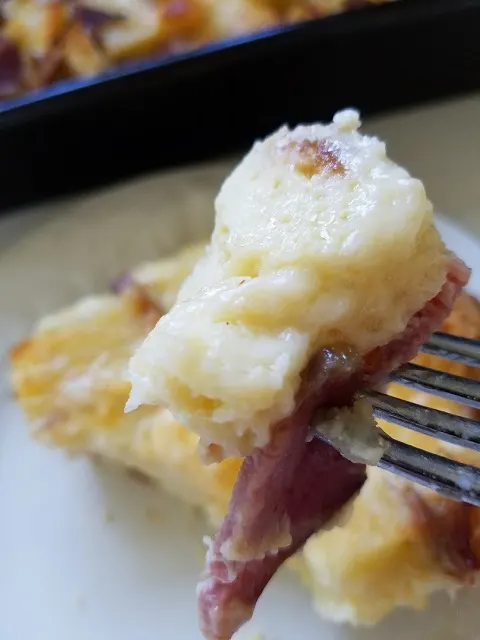 I wish I had a bite right now, these pictures are making me so hungry! It's salty from the ham and cheesy from delicious Cabot Cheese with fluffy creamy eggs and delicious Buttertop bread! Butter top bread is a close-grained loaf with the merest hint of sweetness — perfect for sandwiches of all kinds. It is perfect in an egg casserole!
PLEASE REMEMBER TO SHARE ON FACEBOOK
AND PIN IT!
Here is what you will need to make this casserole:
For the full printable recipe scroll down to the recipe card.
Butter top Bread cut into squares
ham cooked and sliced
Cabot Two State Farmers New York and Vermont Cheddar cheese
Seriously Sharp Cabot cheddar cheese
eggs
butter
milk
How to Make Ham and Cheese Breakfast Casserole:
Let me just tell you right now, this is one of the easiest breakfast casserole dishes to assemble. Layer the bread, cheese, and ham combine ingredients for egg mixture pour over layers, let it sit, and then bake. That's it! I know, it is so easy! Seriously, see for yourself:
In a greased 9×13 pan, layer half of the bread, half of the cheese, and then the ham. Repeat these layers again.
Mix the eggs, milk, and melted butter in a bowl and then pour over the layers in the pan. (Tip: The milk should be at room temperature before adding the melted butter. Otherwise, the butter will harden up instead of mixing with the other two ingredients- not a good thing.)
Refrigerate overnight for the best results. If you're pinched for time, refrigerate it for at least 2 hours.
When you're ready, bake the casserole at 350° for 45-50 minutes. Enjoy!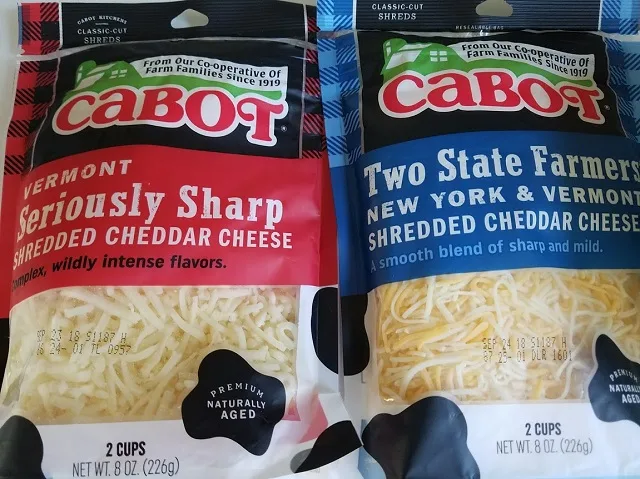 A few facts about Cabot Cheese.
Cabot proudly offers a wide selection of award-winning cheeses made with pure, rich milk straight from their family farms.
Cheddar is arguably the world's most popular cheese—and Vermont is the home of the World's Best Cheddar.
Cabot Cheddar cheese varieties have been awarded Best in Class at national and international cheese competitions for more than twenty years running! So it probably goes without saying that they are passionate about cheese. In fact, they can distinguish between mild and sharp Cheddar cheese with just one bite!
They also know how Cheddar cheese is made, how it's best served, and most importantly, how to distinguish its sharpness. But for the farm families who own Cabot, it's not just about great tasting cheese—making the World's Best Cheddar, and other fine cheeses, it is their livelihood. So, they also analyze cheese industry market trends and statistics—particularly as they pertain to small cheesemaking companies and naturally aged cheeses. Simply put, they are the cheese experts.
As a farmer-owned cooperative, Cabot works in partnership with the Vermont Dairy Industry, the Vermont Cheese Council, and state agencies including Agriculture and Tourism. And since they are a small state, they work closely with their friends and neighbors in related industries.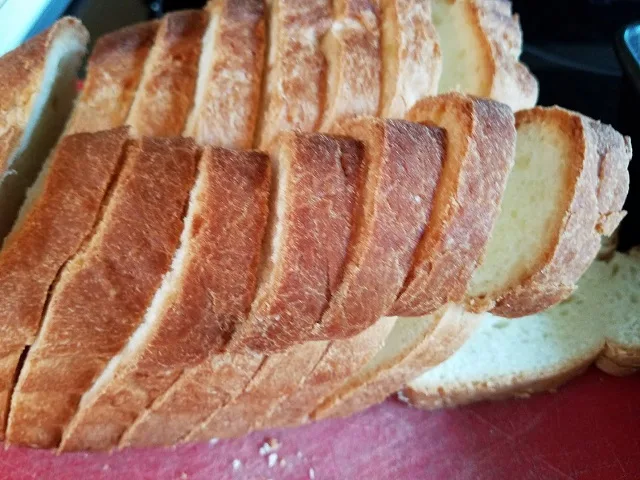 Slice the bread.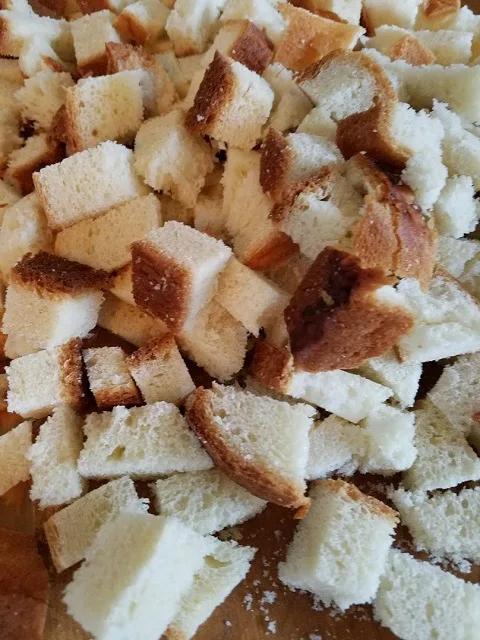 Then cut the bread into cubes.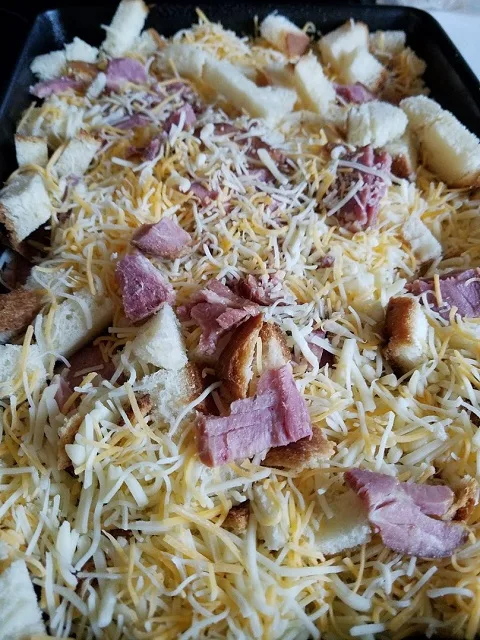 Layer half of the bread, ham, and cheese. Repeat the layers.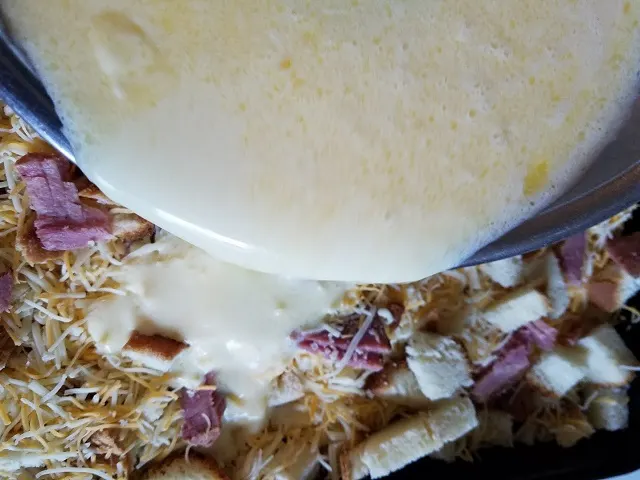 Pour egg mixture over the layers.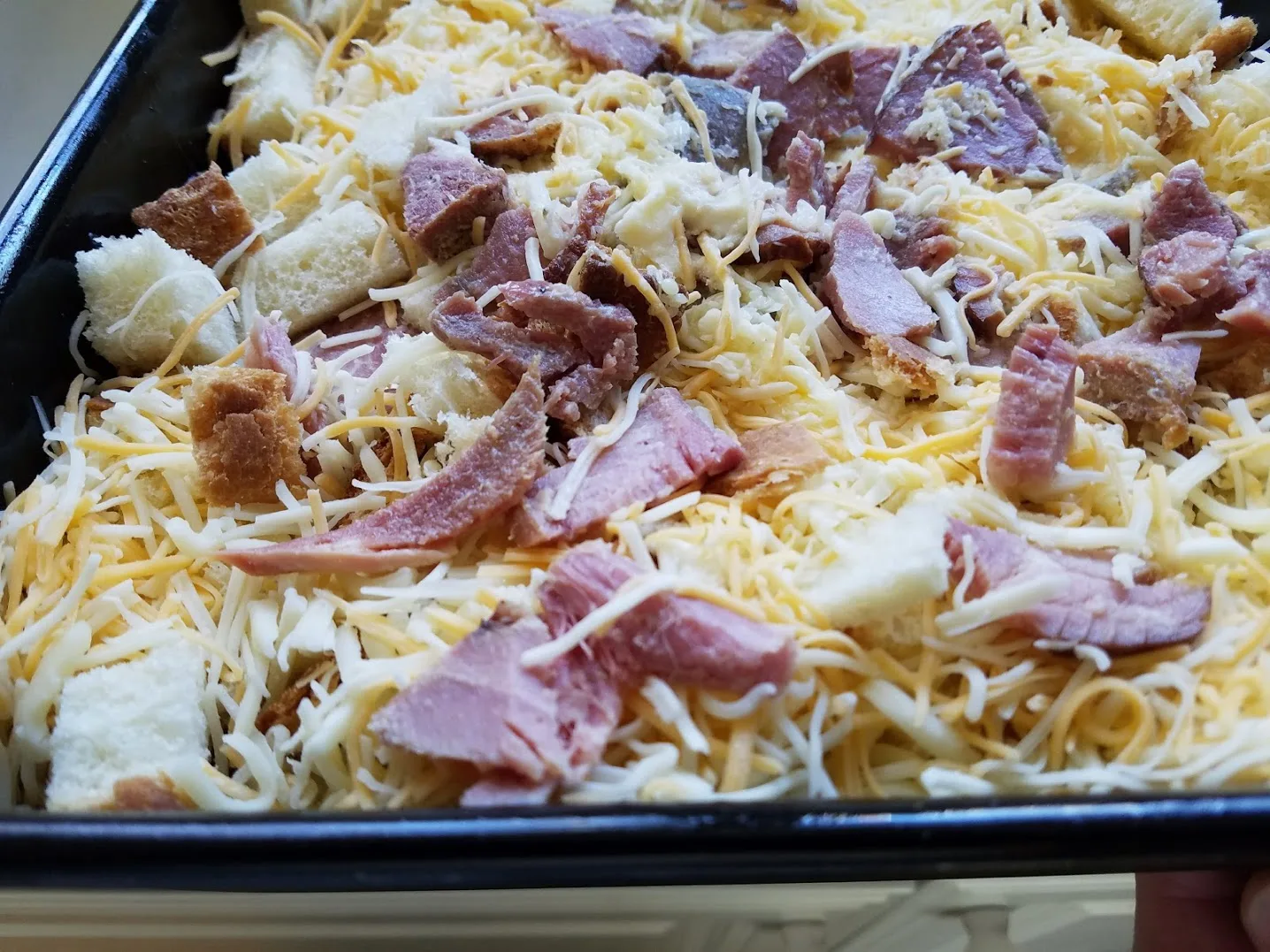 All of the liquid will be absorbed.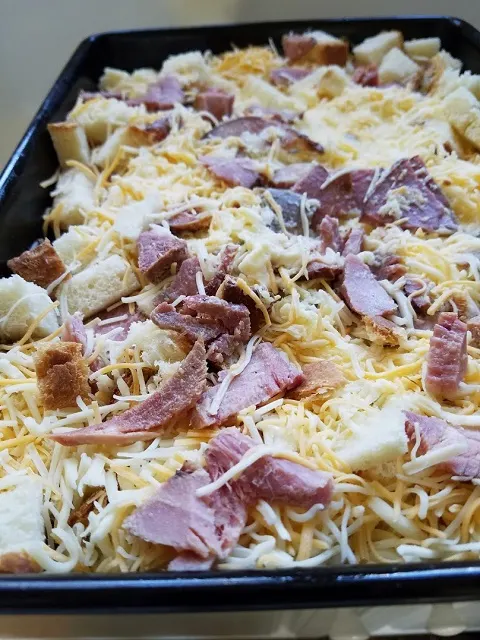 Place in the refrigerator overnight.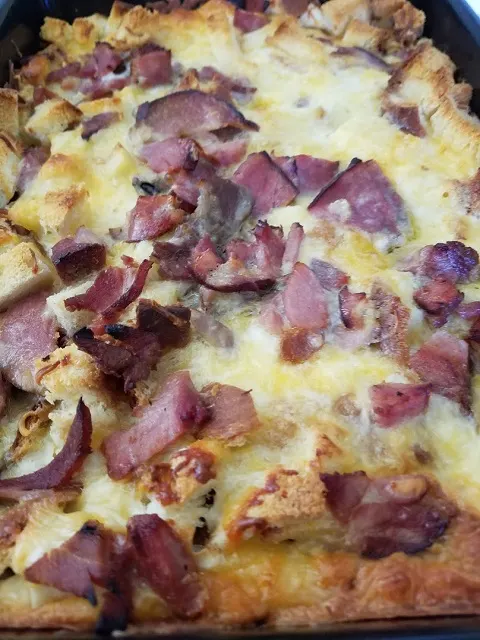 An incredibly creamy, fluffy, ham and cheese egg breakfast casserole with a rich buttery top and salty ham chunks. Serves 12.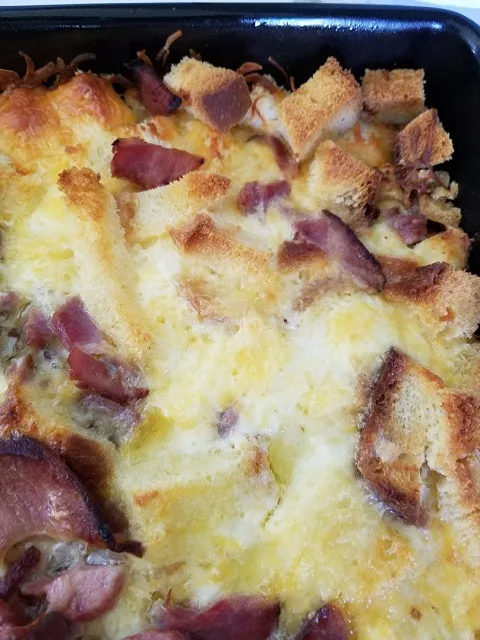 Bake in the oven until golden and the cheese is gooey.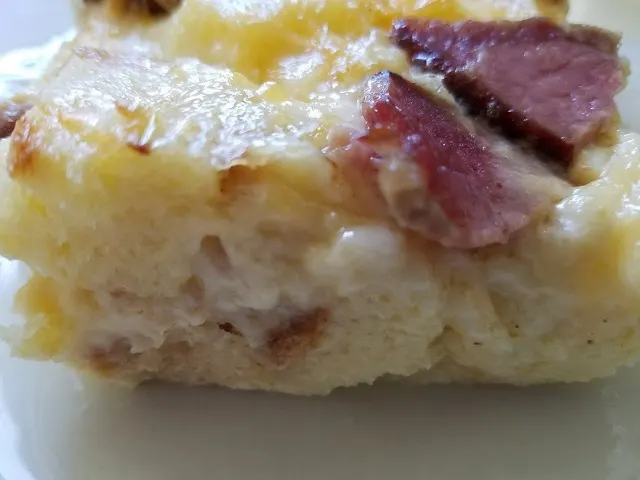 My favorite pans, come in an awesome set!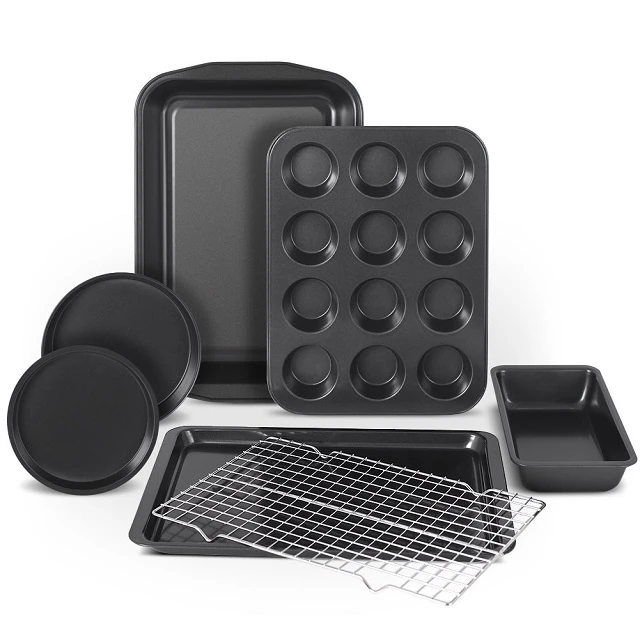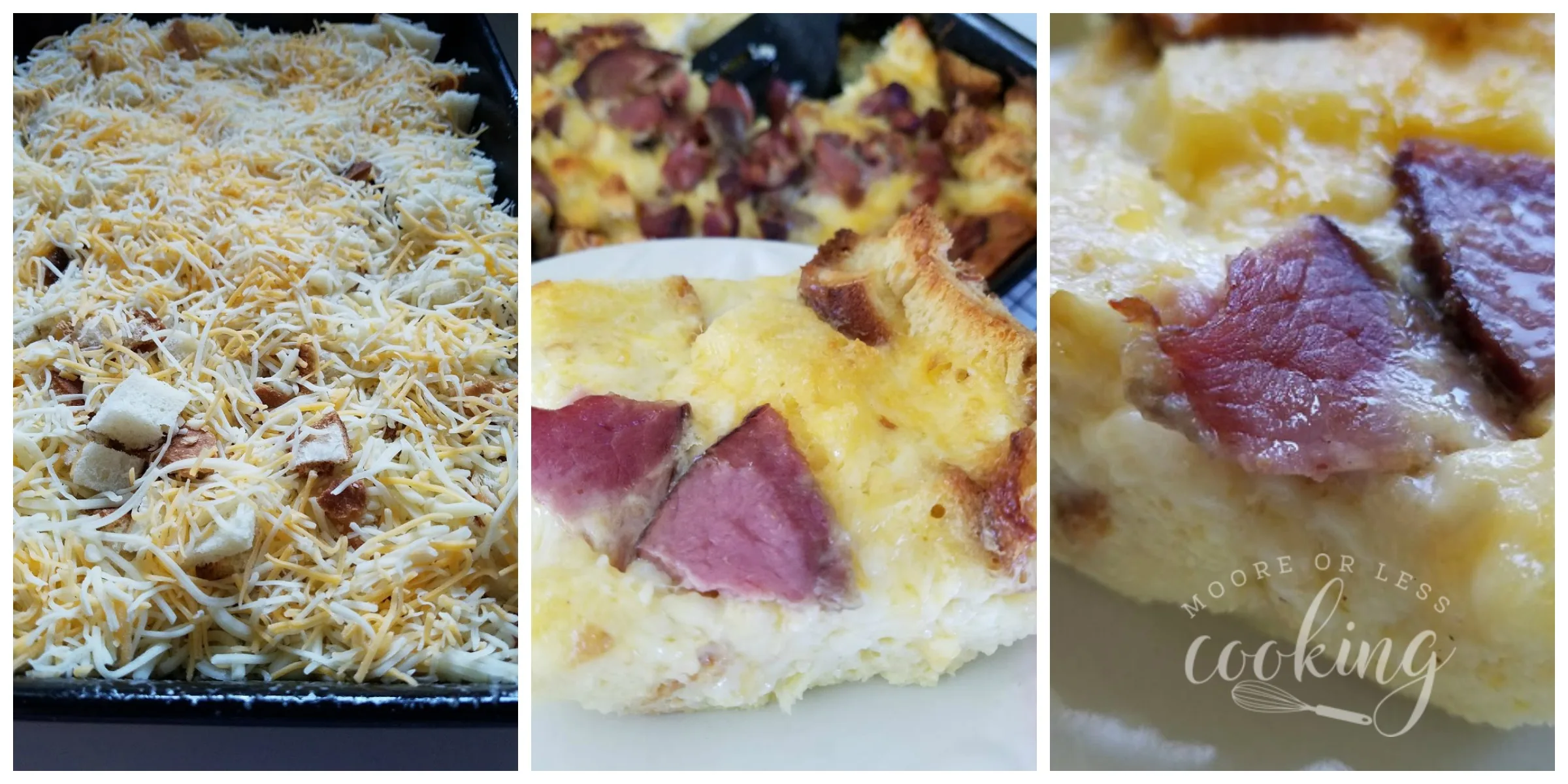 Complete your brunch menu by also making:
For more breakfast casseroles, check out: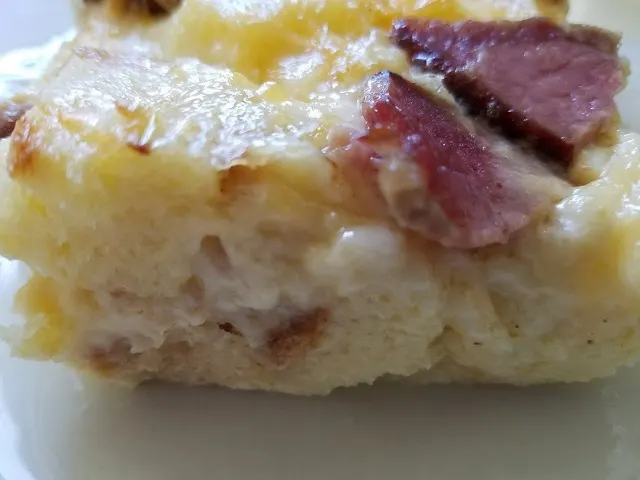 Ham and Cheese Breakfast Casserole
Ingredients
12 slices Buttertop Bread cut into squares
1 pound ham cooked and sliced
2 cups shredded Cabot Two State Farmers New York and Vermont Cheddar cheese
2 cups shredded Vermont Seriously Sharp Cabot cheddar cheese
6 eggs beaten
1/2 cup butter, melted
2 cups milk
Instructions
Spray a 9x13 pan with Pam cooking spray.
Layer half the bread, half the cheese and then the ham into your pan. Repeat layers.
Mix eggs, milk and melted butter in a bowl. Pour over the layers.
Refrigerate over night or for 2 hours.
Bake at 350 for 45-50 minutes until golden brown and set.
Nettie is a wife and mother who is passionate about cooking and baking… especially when easy meals are involved! With 5 children, Nettie insists that all meals, snacks, and desserts come together quickly! You will find a wide variety of easy yet delicious recipes on her viral website Moore or Less Cooking
FACEBOOK | TWITTER | GOOGLE+ | PINTEREST | BLOGLOVIN |INSTAGRAM|