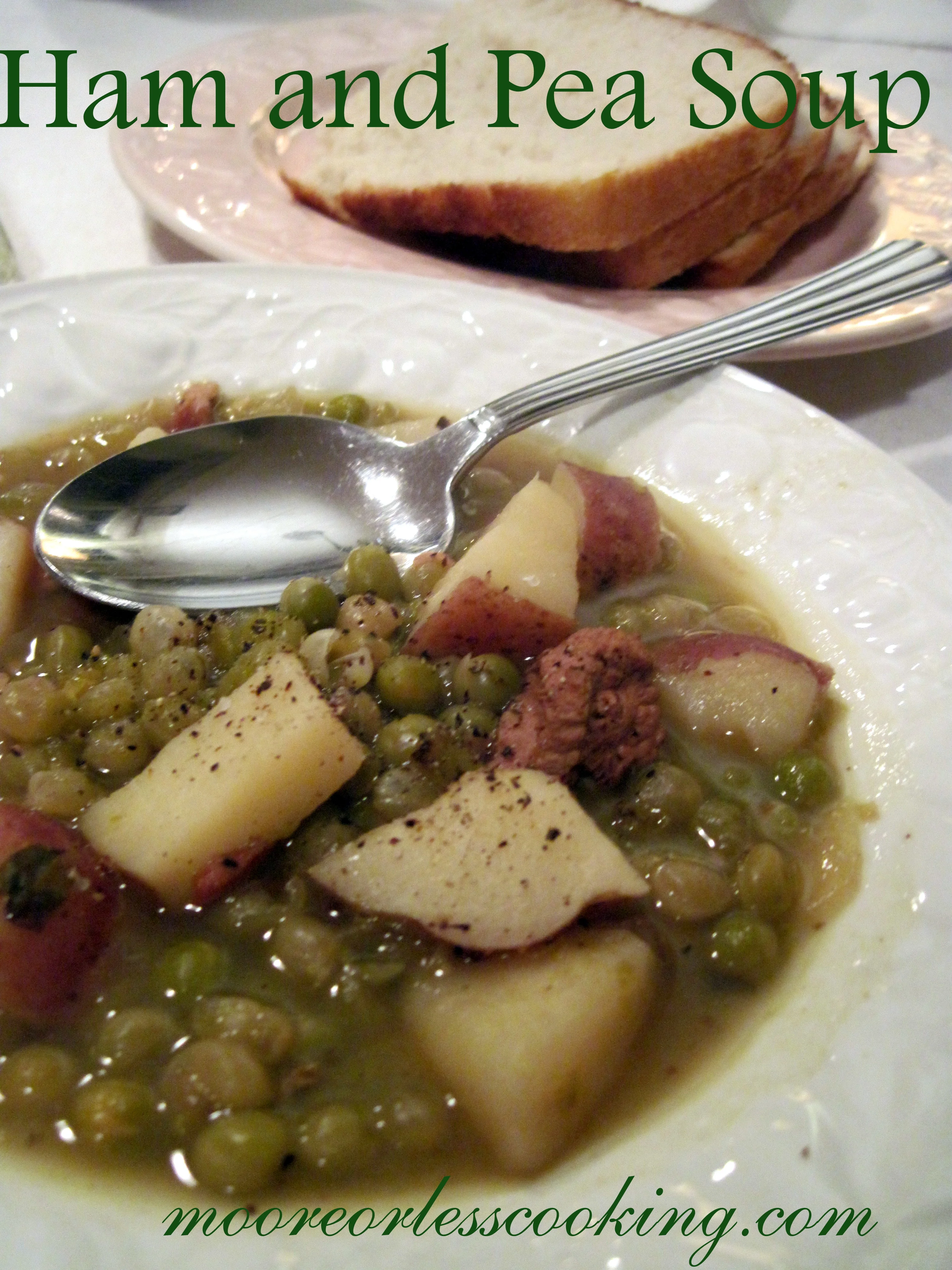 It's very snowy here in Maine and I have a meaty ham bone from Christmas! You know what that means??? Ham and Pea Soup!! I love it chunky with whole peas and lots of veggies, but you can use split peas if you like and puree the soup, your choice. This is my recipe that I have been making for many years.
Ham and Pea Soup
Ingredients
2 tbsp olive oil
1 meaty ham bone
1 bag whole peas (dried)
2 cartons low salt chicken broth, or 64 oz water
1 onion, chopped
2 garlic cloves, chopped
2 carrots, chopped
2 celery stalks, chopped
2 potatoes, chopped into chunks
pepper to taste
Directions
In a large pot add olive oil over medium heat, add onions and garlic and saute until soft and fragrant, add carrots, celery and potatoes, saute for another 5-6 minutes. Add ham bone and peas, cover with broth or water. Bring to a boil, turn down heat and let simmer on a gentle boil for around one hour or until peas and veggies are soft. Remove ham bone, cut off ham into bite size chunks, add ham back to soup. Stir in and serve. Add pepper to taste.
This post has been linked up to these fabulous blogs!