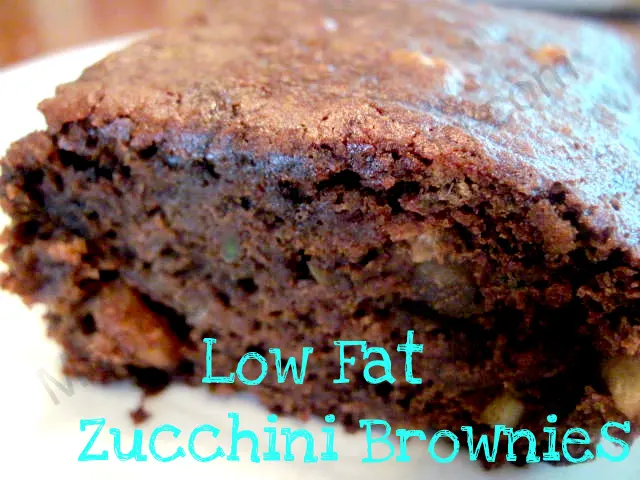 I am constantly reading recipes from Food Blogs, Facebook, Pinterest, cookbooks, and magazines.
I am a very visual person, I like to see what the recipe looks like when it is done, I usually can remember what it looks like and the ingredients when I am at the market from just looking at it once.
This recipe caught my attention from Fitabulous on Facebook. The reviews were great and since I have loads of zucchini bursting from my garden, I thought I would give it a try. I have wanted to try a dessert recipe without oil and eggs.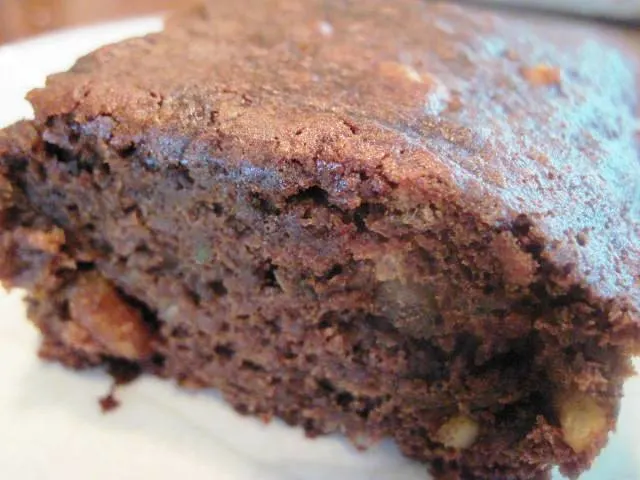 When hubs was biting into a piece, I told him it was Low Fat.
He said, "No Kidding??" I don't think hubs has ever eaten anything low fat on purpose in his life. He thought these were really great!
These brownies get moister and denser the day after, if they are even around that long, they seemed to have disappeared very quickly in my house! This is what Fitabulous has to say about the Brownies:
"Brownies made with zucchini, bananas, and applesauce, yielding a brownie with only 120 calories, 2 grams of fat, and a whole bunch of vitamins and minerals, and egg free. YESSSS!!!!
These are even a very moist low-fat chocolate brownie alternative, for weight watchers, only 2 ww points per serving ( 24 servings). It's not going to be the same box brownie, but especially someone who only eats sweets occasionally like me, this healthier option is delish and guilt free!! "
Low Fat Zucchini Brownies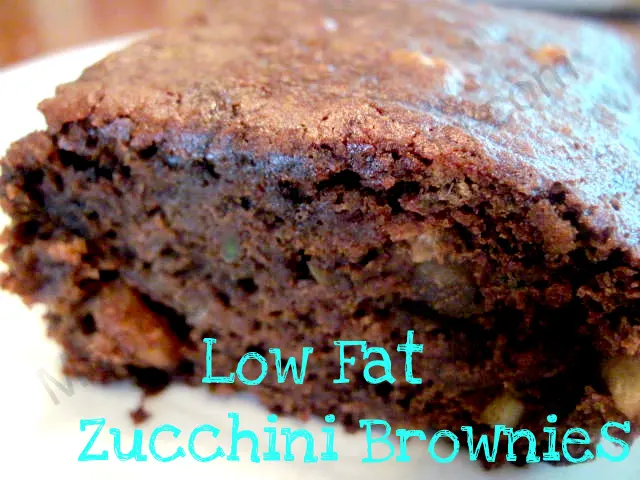 Yield:

9x13 pan
Low Fat Zucchini Brownies
Low Fat Brownie made with Zucchini, applesauce and bananas No oil or eggs!
Ingredients
1/2 cup applesauce
2 small or medium bananas mashed
1 1/2 cup sugar
2 tsp. vanilla extract
1/2 cup cocoa powder
1 1/2 tsp. baking soda
1/2 tsp salt
2 cups finely shredded zucchini
2 cups all-purpose flour
1/2 cup walnut pieces
Instructions
Preheat oven to 350 degrees F.
Grease and flour a 9x13 inch baking pan.
In a large bowl, mix together the applesauce, mashed bananas, and sugar. Add vanilla and cocoa and mix together.
Then add baking soda, salt, and zucchini and mix together.
Add flour and walnuts and mix together.
Spread evenly into a prepared pan. Bake for 25 minutes until brownies spring back when gently touched.