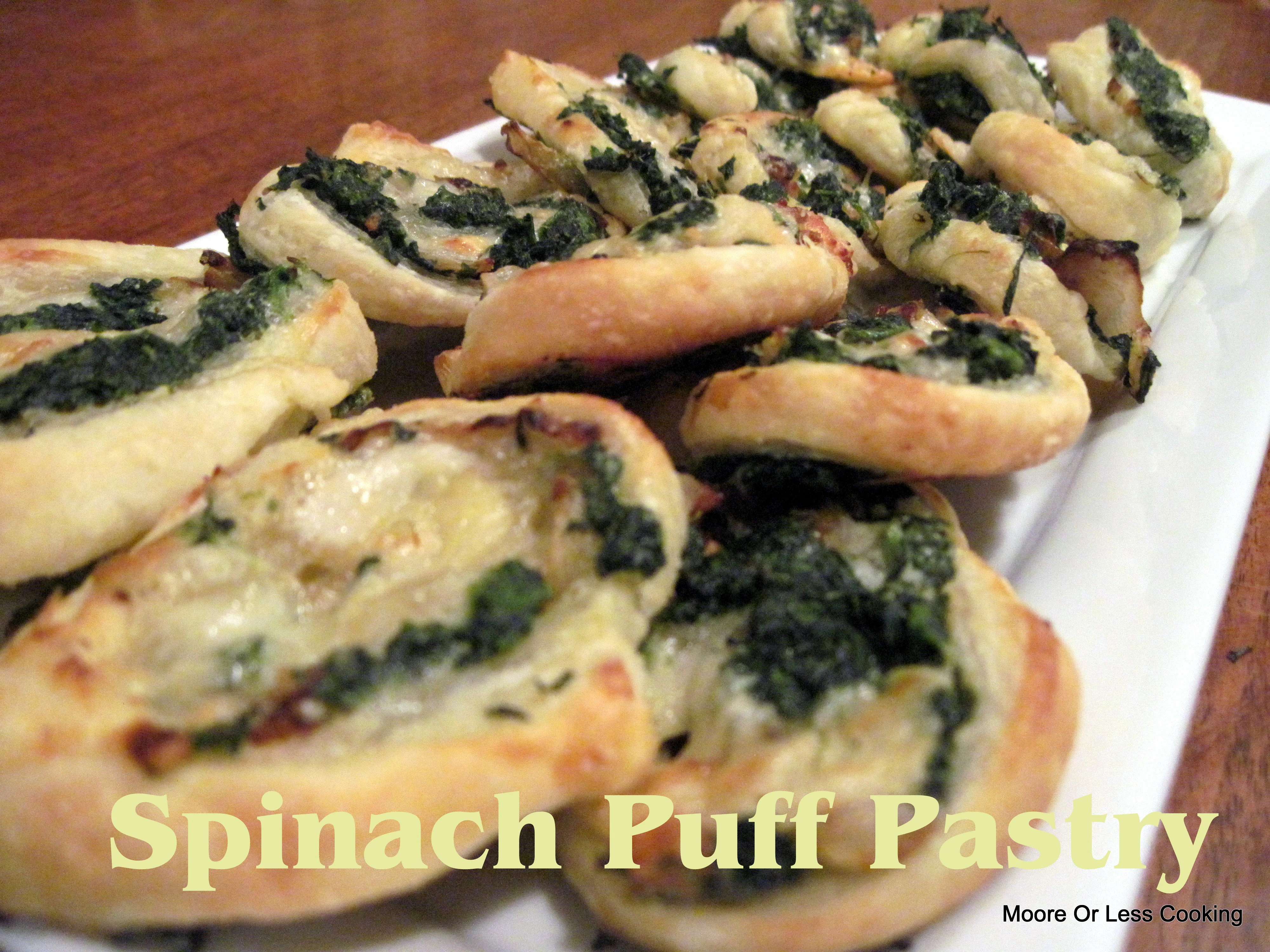 This is a quick and easy appetizer that is loved by all! Next time I will double the recipe, because these Spinach Puff Pastry's disappear quickly! This can be assembled and refrigerated a day in advance and baked before serving.
Spinach Puff Pastry
1 egg
1 tbsp. water
1/2 cup shredded Muenster cheese
1/4 cup grated Parmesan cheese
1 green onion, chopped (about 2 tablespoons)
1/8 tsp. garlic powder
All-purpose flour
1/2 of a 17.3-ounce package Pepperidge Farm® Puff Pastry Sheets (1 sheet), thawed
1 pkg. (about 10 ounces) frozen chopped spinach, thawed and well drained
DIRECTIONS
Heat the oven to 400°F. Beat the egg and water in a small bowl with a fork.
Stir the Muenster cheese, Parmesan cheese, onion and garlic powder in a medium bowl.
Sprinkle the flour on the work surface. Unfold the pastry sheet on the work surface. Brush the pastry sheet with the egg mixture. Top with the cheese mixture and spinach. Starting at a short side, roll up like a jelly roll. Cut into about 20 (1/2-inch) slices. Place the slices, cut-side down, onto 2 baking sheets. Brush the slices with the egg mixture.
Bake for 15 minutes or until the pastries are golden brown. Remove the pastries from the baking sheets and let cool on wire racks for 10 minutes.
For best results, make sure to remove as much liquid as you can from the spinach before adding it to the pastry. If it's too wet, it may make the pastry soggy.
Recipe adapted from Pepperidge Farm
This post has been linked up to these fabulous blogs!