These cheesy twice baked stuffed potatoes will make your next taco Tuesday a hit!
Taco Tuesday meets Ireland! Hubs loves to buy in bulk! Do you remember the time he bought 50 pounds of potatoes for $7 ?? That's a serious amount of taters! He could eat potatoes with a side of potatoes, my sweet Irish guy! Since I adore Mexican Food, I thought I would switch up his favorite twice baked potatoes with hearty Taco Stuffed Potatoes. We are eating healthy here with Gardein Beefless Ground!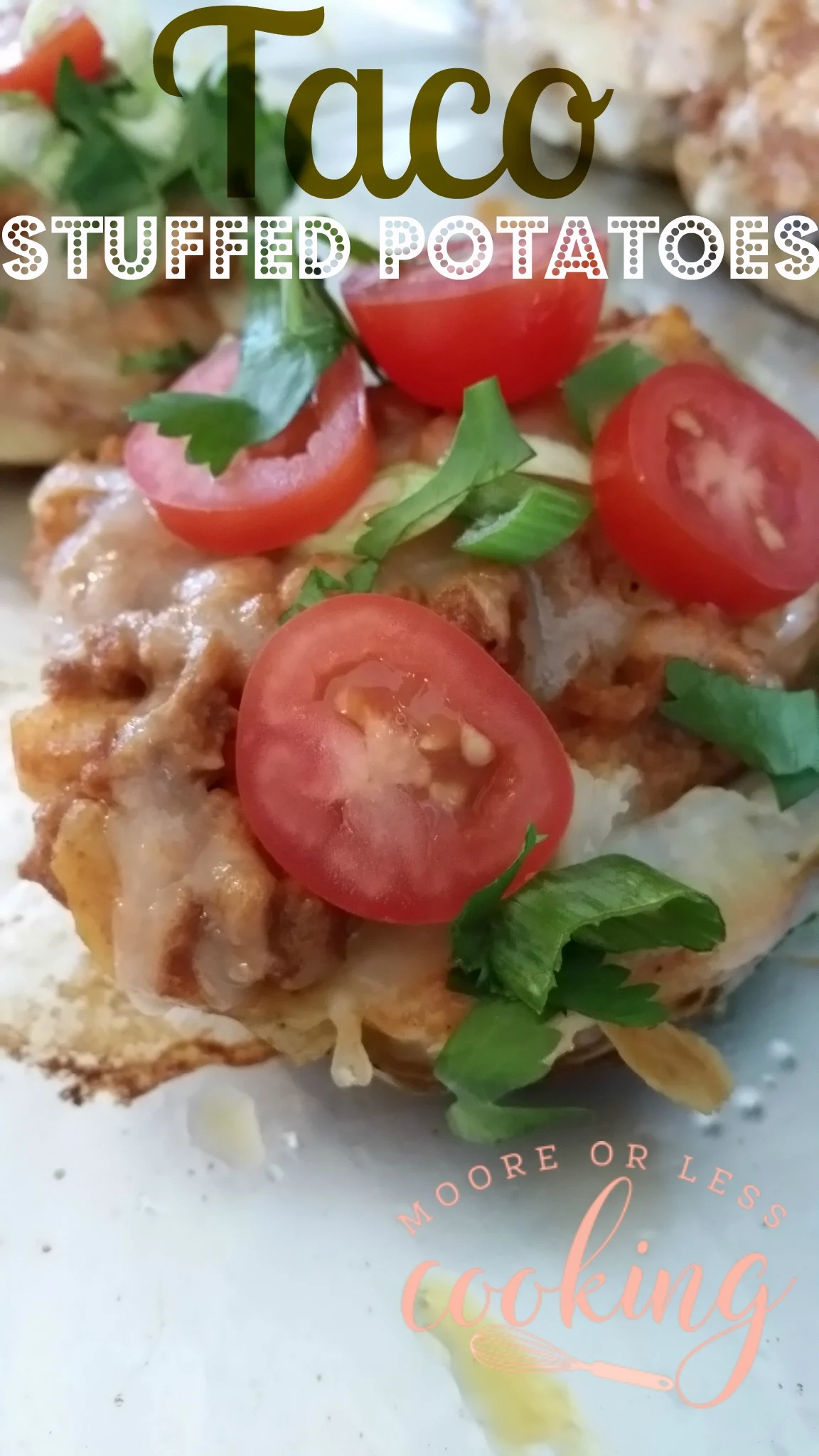 Served as a main dish, twice baked potatoes turned into taco style! Gardein Beefless Ground made taco style, with my special homemade taco seasoning, sour cream and cheese, then stuff it all right back into the potatoes. Top it with some more cheese and bake until melted. Add tomatoes, green onions, cilantro and hot sauce over the Taco Stuffed Potatoes. Voila! The perfect meal!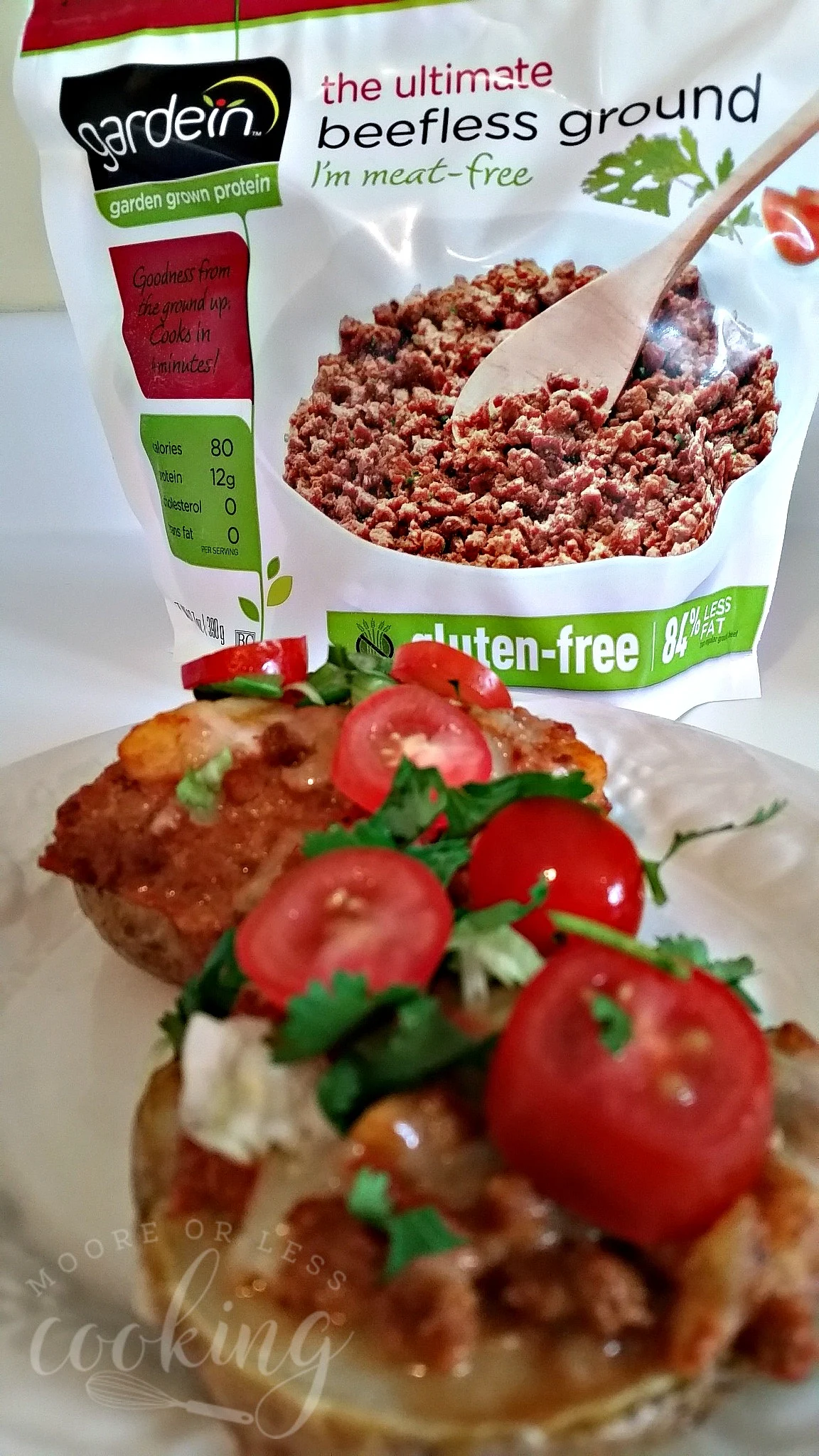 Hubs and I used to be Vegetarians, long before we had kids. This year we both made a pact to incorporate Meat free meals into our diet meals every week. Gardein makes delicious, convenient and healthier versions of the foods we all love to eat. These meat-free foods are better for your body and better for the planet. Gardein Beefless Ground is made with non-GMO soy and wheat, ancient grains and veggies. Providing the taste, texture and protein content of meat but with less calories, less fat and no cholesterol.
In a sauce pan, over low heat, combine spices, tomato paste and water, bring to a simmer, add Gardein Beefless Ground. Stir until heated through.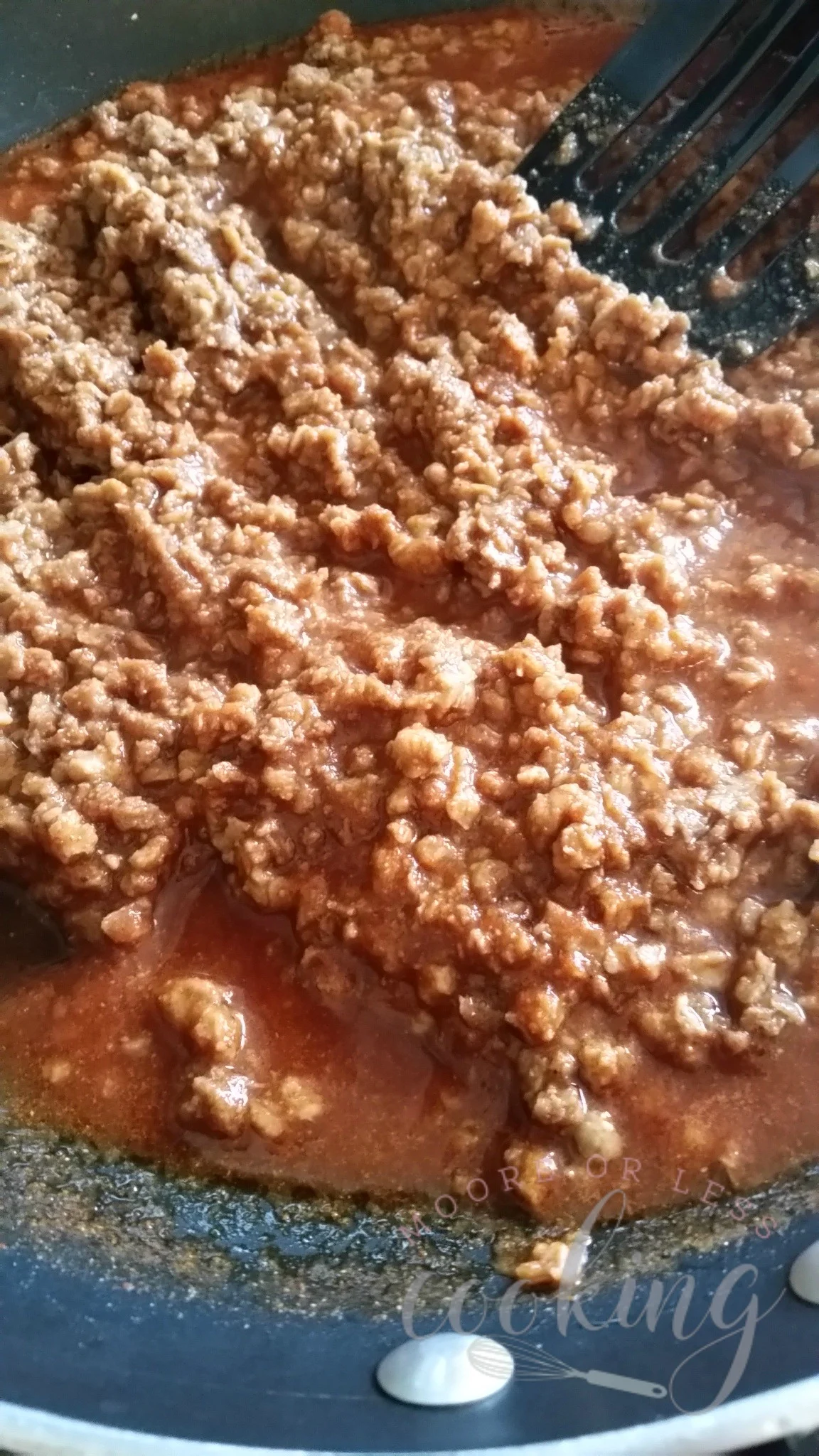 Add mashed potato, shredded cheese and sour cream to the seasoned Gardein Beefless Ground. Stir until combined.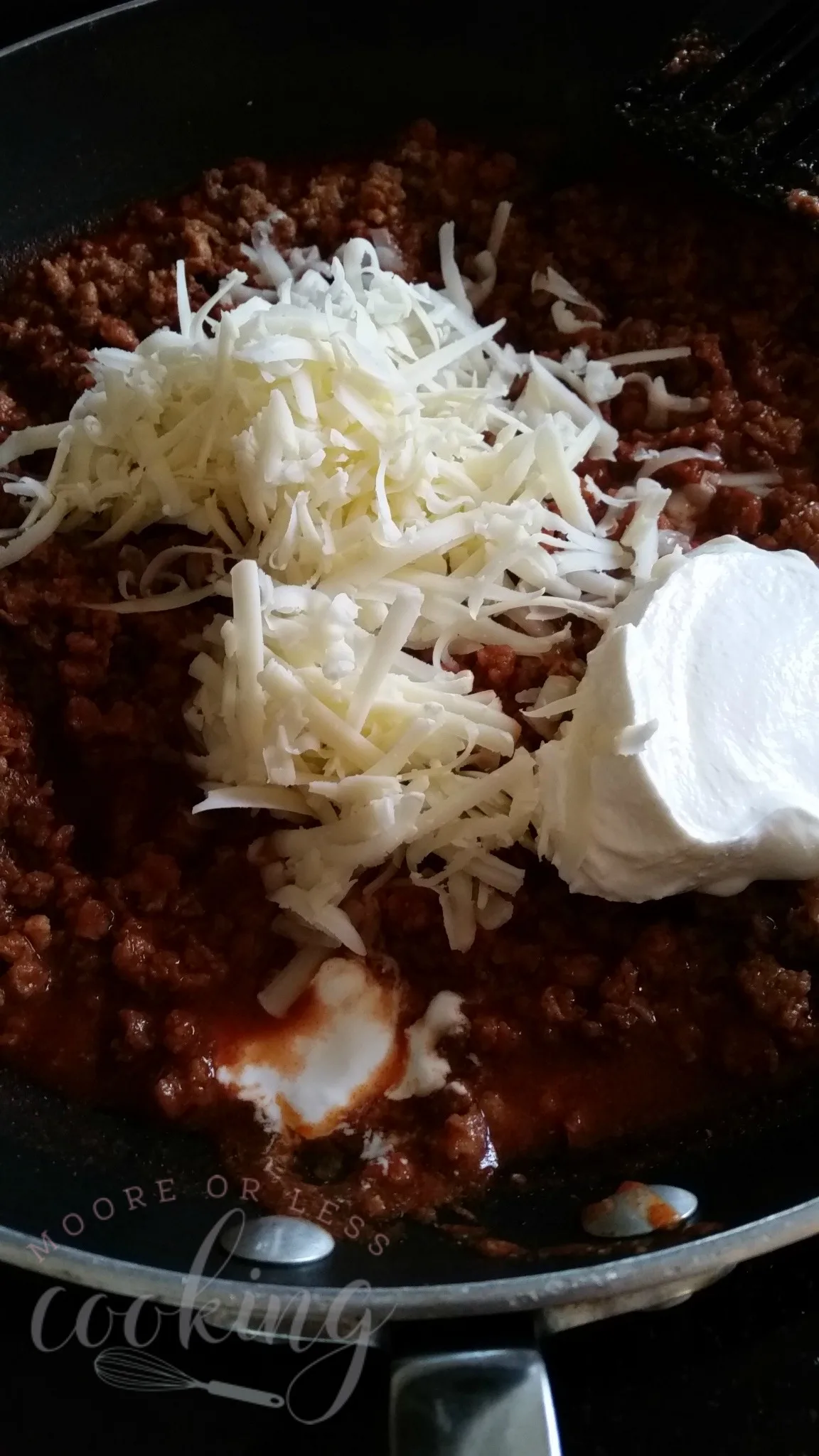 Scoop a couple tablespoons of the taco flavored Gardein Beefless mixture into the scooped out potato skins. Sprinkle cheese over mixture and bake in oven at 400 degrees for 5 minutes, until cheese has melted.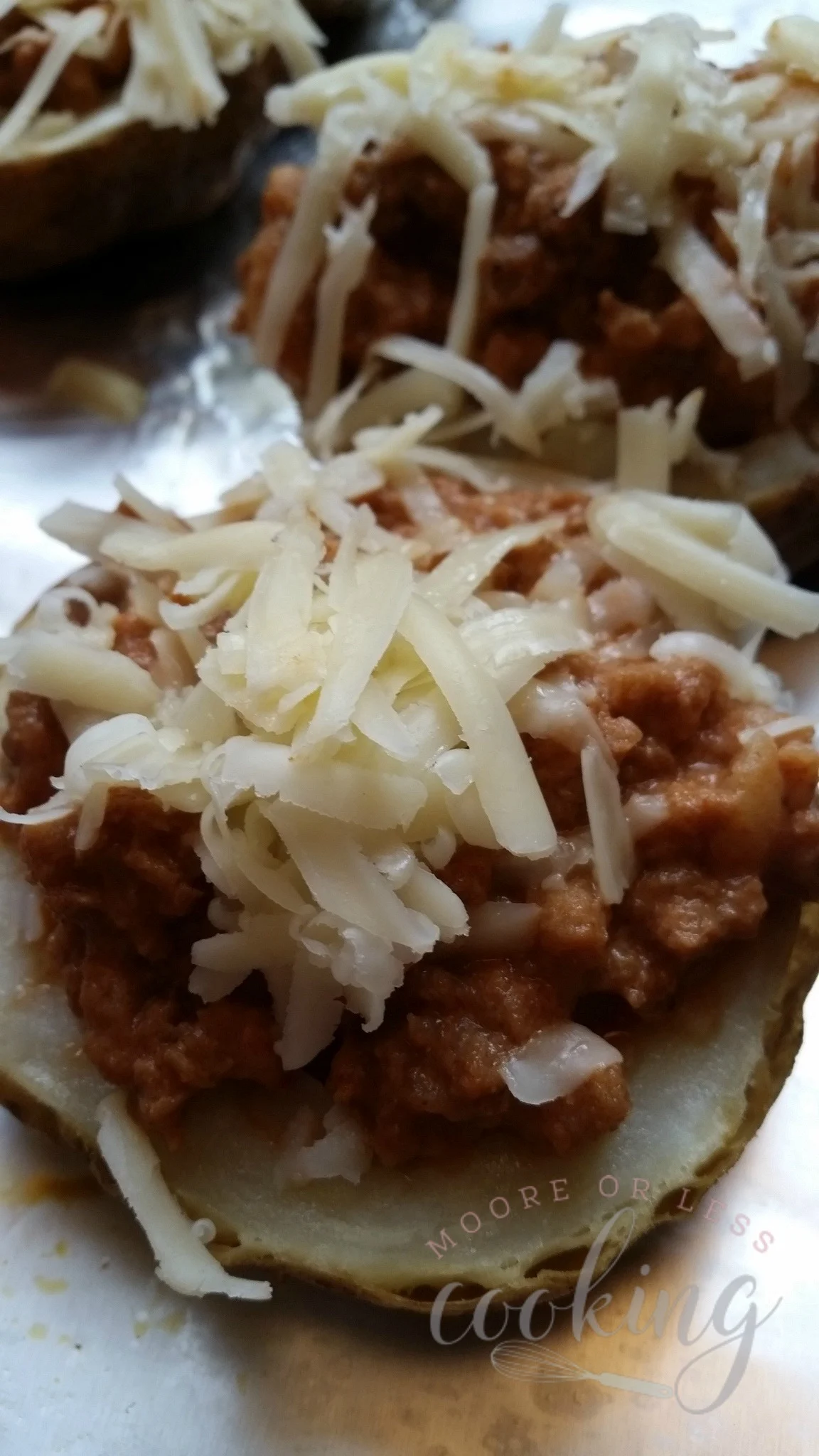 Top with tomatoes, cilantro, green onions and hot sauce.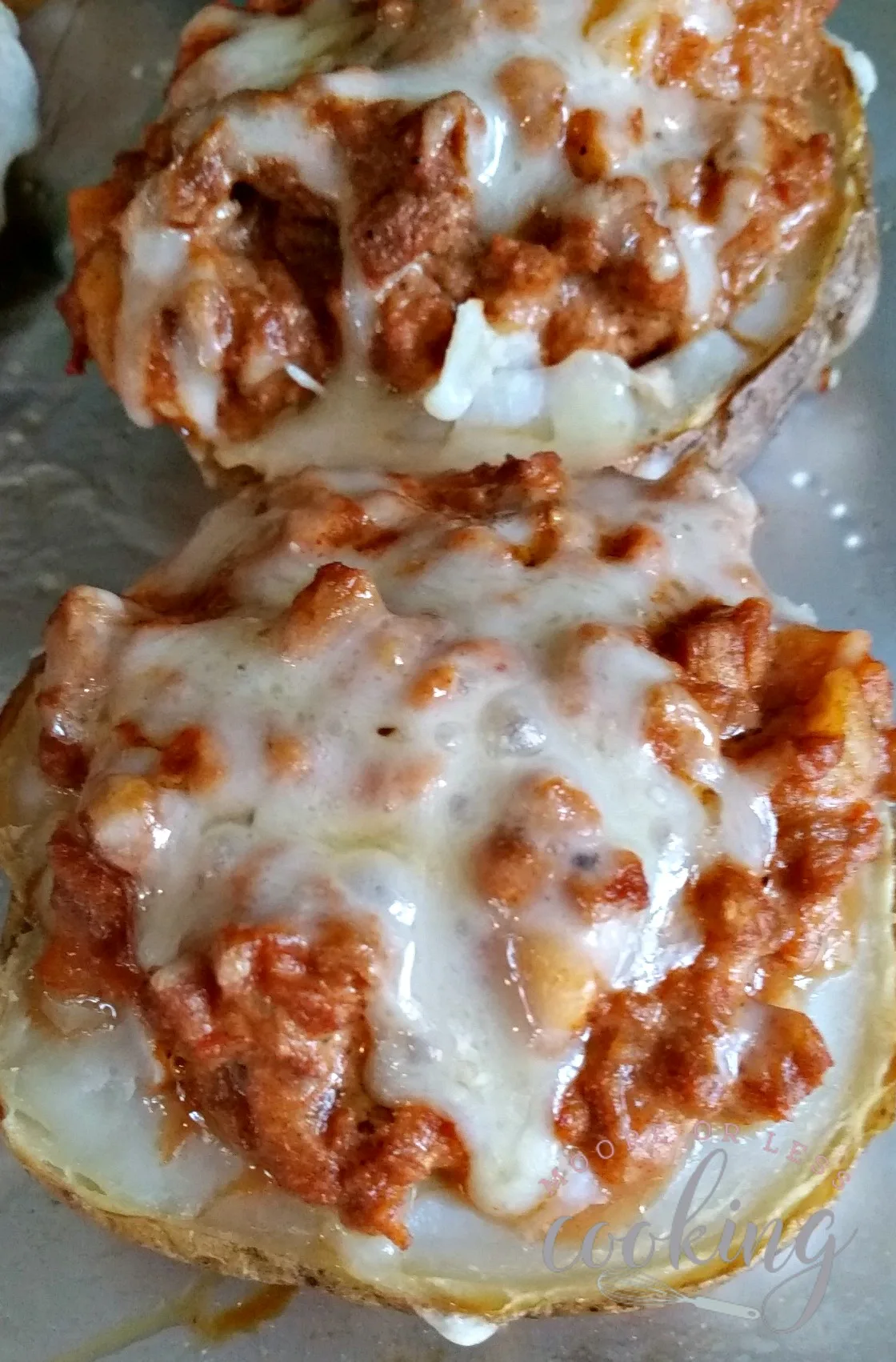 Hubs didn't realize that these Taco Stuffed Potatoes were meat free! He was impressed! With Gardein Meatless products, I don't have to sacrifice flavor or taste when cooking for a healthier lifestyle.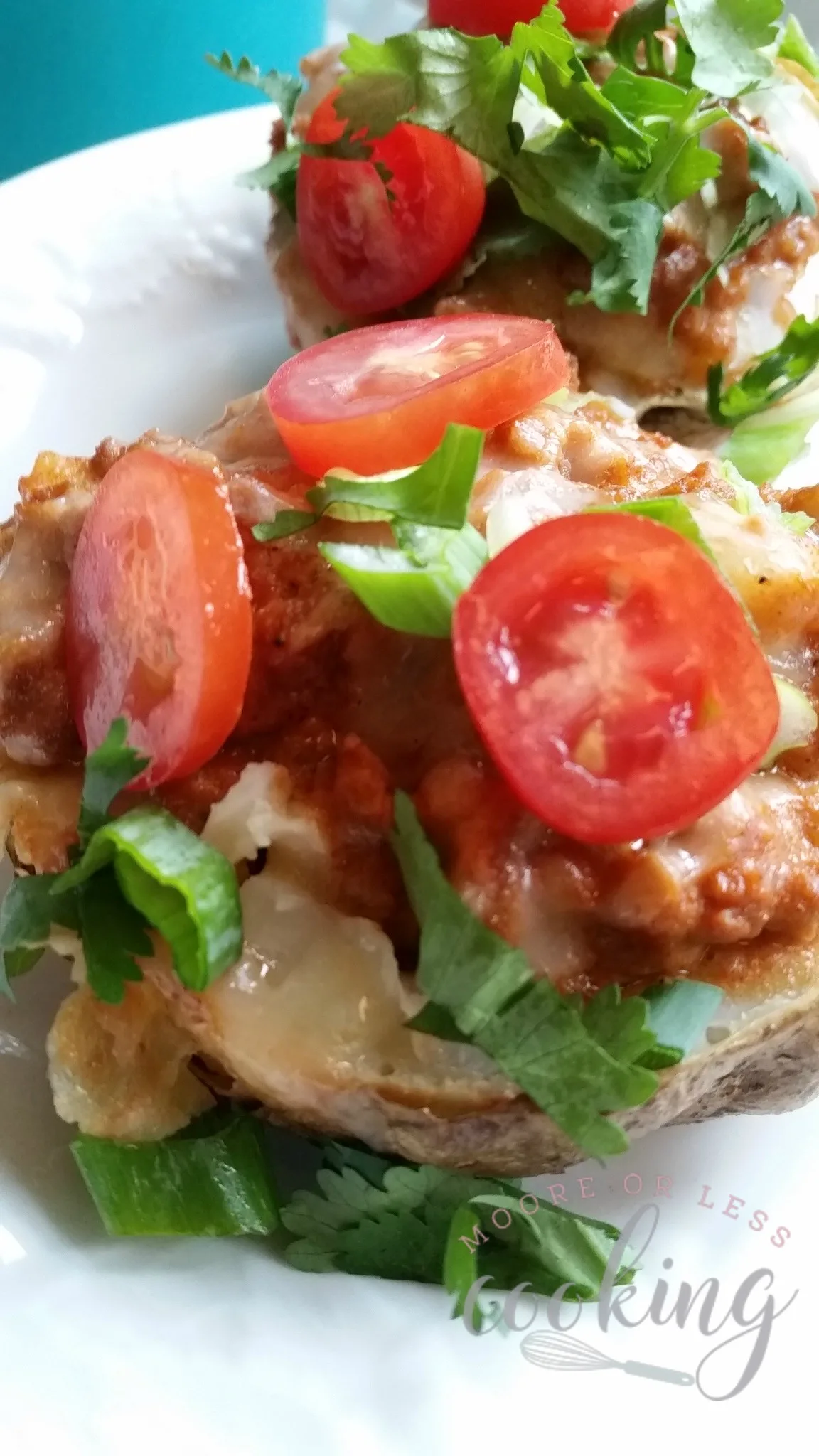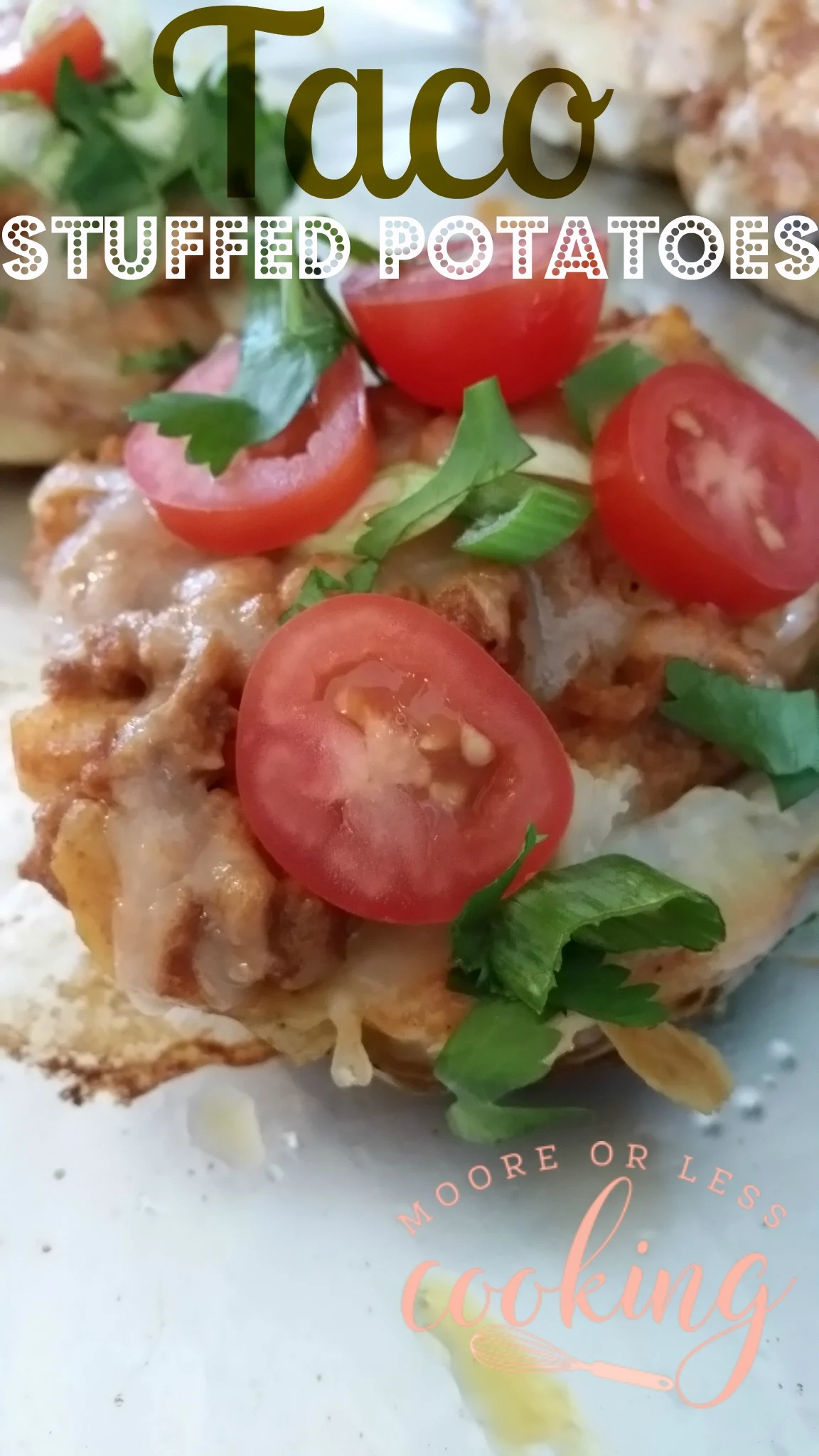 Get a $1.00 off from your next purchase of Gardein products.

Yield:

2 servings
Taco Stuffed Potatoes
Cook Time:
1 hour
15 minutes
Total Time:
1 hour
35 minutes
These cheesy twice baked stuffed potatoes will make your next taco Tuesday a hit!
Ingredients
2 large Potatoes
olive oil
sea salt
2 cups Gardein Beefless Ground
1 cup water
2 Tablespoons Tomato Paste
1 Tablespoon Chili Powder
1 Teaspoon Cumin
1/2 teaspoon Cayenne
2 cups Extra Sharp Cheddar, grated and divided
1/2 cup sour cream
toppings: cilantro, green onions, tomatoes, hot sauce
Instructions
Preheat the oven to 400ºF.
Scrub potatoes well, pat dry.
Poke potatoes with a fork, then rub with olive oil.
Sprinkle with sea salt.
Place on a aluminum foil lined baking sheet and bake, for 1 hour.
Test with a fork to see if they are done.
When the potatoes have cooled down, cut in half.
With a spoon, scoop the flesh out of the potato into the bowl, leaving a ¼" of the potato around the edges.
In a skillet over low heat, add tomato paste, water and seasonings.
Stir until mixture comes to a simmer.
In a microwave safe bowl, add two cups of Gardein Beefless Ground. Microwave for 1 1/2-2 minutes on high.
Add to saute pan, mix with seasoning.
Stir in 1 cup of the cheese and the sour cream.
Mash the potato flesh that was scooped into the bowl.
Add the Gardein Beefless mixture to the potatoes and stir to combine.
Fill the potatoes full of the Gardein Beefless mixture, then top with the remaining cheese.
Place the potatoes back into the oven until the cheese melts, about 5 minutes.
Serve topped with your favorite taco toppings.
Gardein = garden + protein and is a plant protein brand offering a variety of delicious, convenient and versatile foods.
Gardein tastes delicious, is good for you and good for the planet. It is the fastest growing brand within the vegetarian category.
Gardein creates delicious, center-of-plate foods people love that deliver the taste, texture and protein content of meat — with no cholesterol and less fat and calories.
It's Low Carb! Gardein's award winning products are made from ingredients like non-GMO soy and wheat, ancient grains and veggies.
Gluten-free options are also available in Gardein's broad product portfolio. Gardein is available at over 23,000 retail locations as well as over 5,000 restaurants and 150 colleges, universities as well as other venues across North America.
For additional information and chef inspired recipes, visit Gardein.com
Get $1.00 off your next Gardein purchase.
Recipe adapted from Taste and Tell