Creamy Chicken and Mushroom Bake packs plenty of taste despite the simple pantry (and inexpensive) ingredients. This is good old American comfort food at its finest.
Nothing could be easier than this Creamy and Chicken Mushroom Bake. You won't hear any complaining about the chicken being dry with this easy and flavorful bake. The chicken is moist and juicy and there is an excellent gravy to go over rice, potatoes or egg noodles.
Dinner can be on the table in an hour!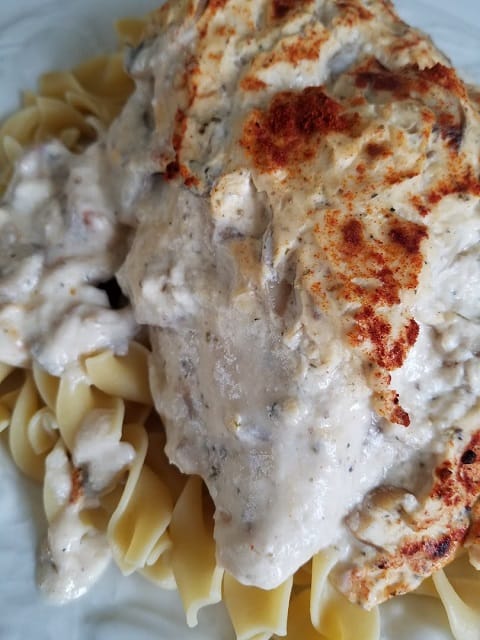 …