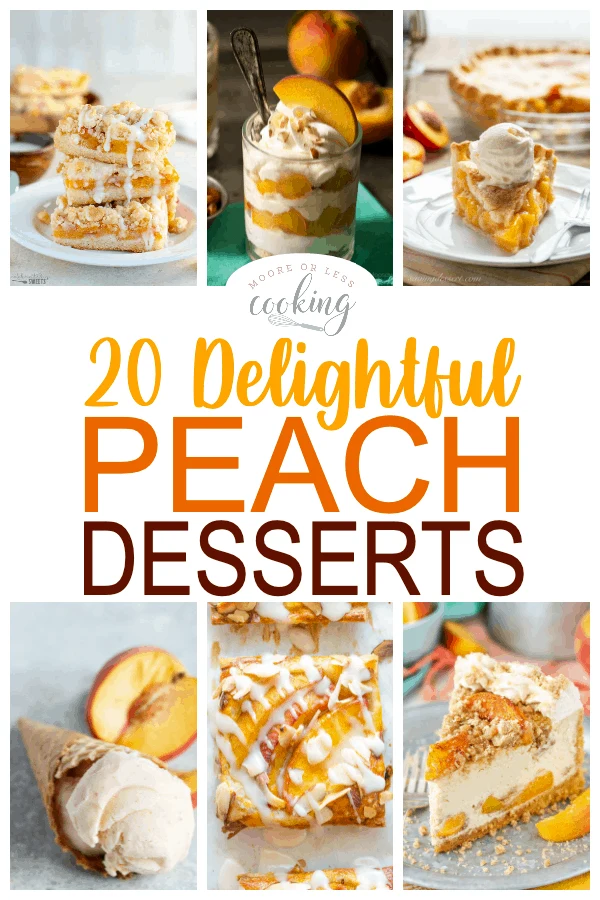 Ripe, juicy peaches are a summertime favorite, and incorporating them into a dessert is a delicious way to enjoy them.
This collection includes 20 peach desserts that range from pies to cobblers, parfaits to danish, and popsicles to pop tarts. Peaches are stone fruits that are naturally sweet on their own. If you like dump cakes, you may like my Peach Dump Cake recipe.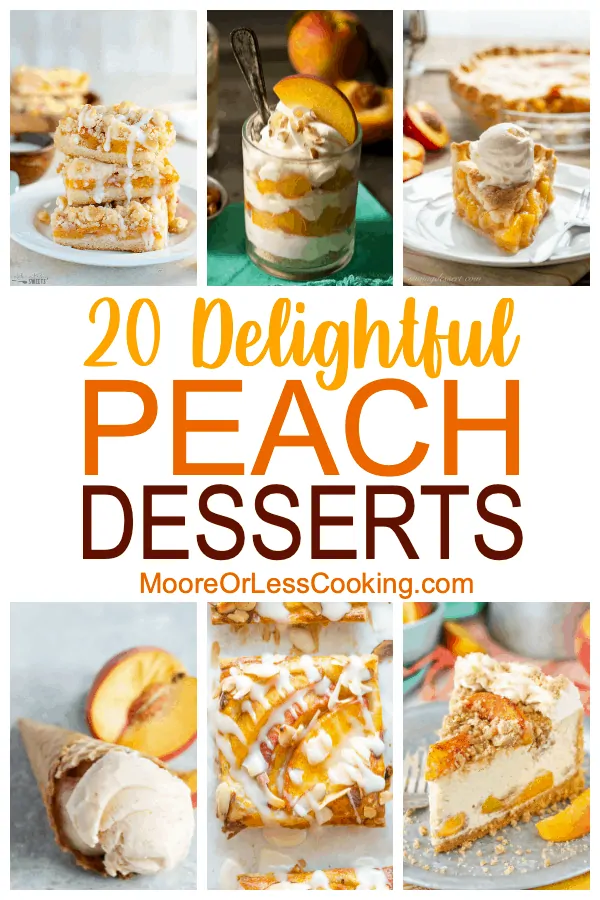 You'll find easy to make recipes here that let the delicious peach taste shine through.. Explore recipes for peach cheesecake, peach ice cream, and even peach fritters to tempt your taste buds.
From late spring through summer, you'll find peaches in your grocery stores, roadside fruit stands, and farmer's markets. Take a bucket or two home and plan on making one of these delectable peach desserts!
Include fresh bite-sized peaches in this bundt cake batter for a summer extravaganza of taste! Cinnamon boosts the peach taste in the cake. Add a brown sugar glaze on top of the cooled cake to take it over the top in the taste department. It's the perfect summer cake!
Peach Bundt Cake by Sally's Baking Addiction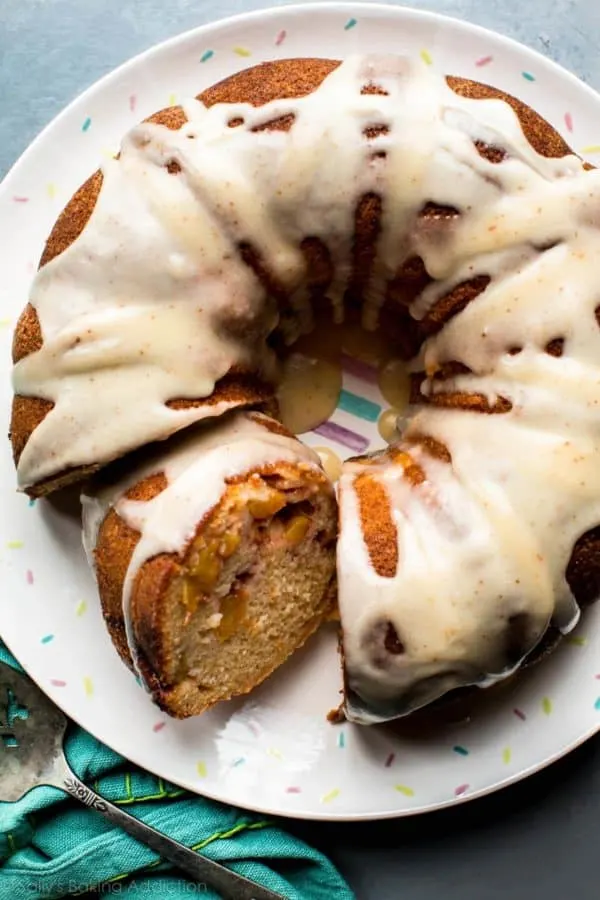 These pretty tartlets use an easy ready-made pastry crust, sliced and spiced fresh peaches, and a garnish of sliced almonds for a quick bake in the oven. Drizzle with a simple confectioner's sugar glaze and admire your work before you dig it!
Peach Tartlets by Natasha's Kitchen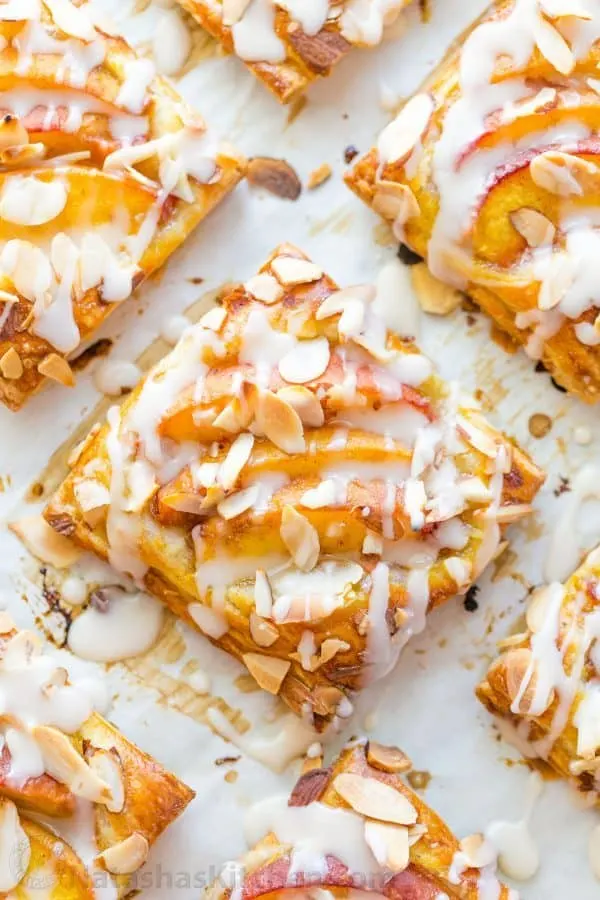 Don't let the title of bread fool you; this is a delectable dessert disguised in loaf form. Full of ripe peachy goodness, the yogurt-based batter is sweetened with brown sugar. Top the loaf batter with thinly sliced almonds and bake. Swoon!
Almond Fresh Peach Bread by An Italian In My Kitchen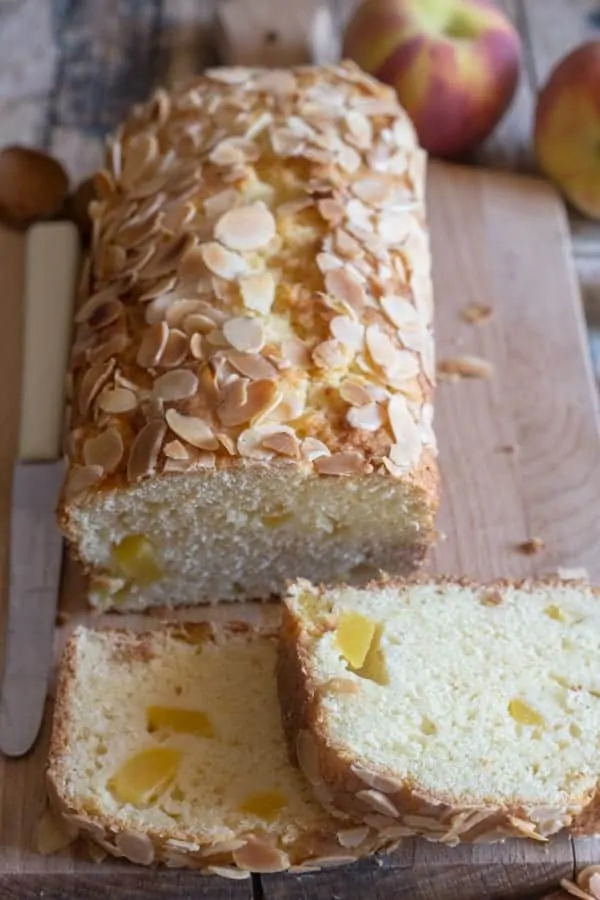 If your peaches are ripe and ready to eat, give them a quick bake in the oven for an easy and elegant dessert option. Just cut in half, remove the pit, add a pat of butter on top of each one, sprinkle with cinnamon sugar, and bake. Glorious! Top with nuts, ice cream, caramel sauce, or a list of other yummies included with this recipe!
Baked Peaches by I Heart Naptime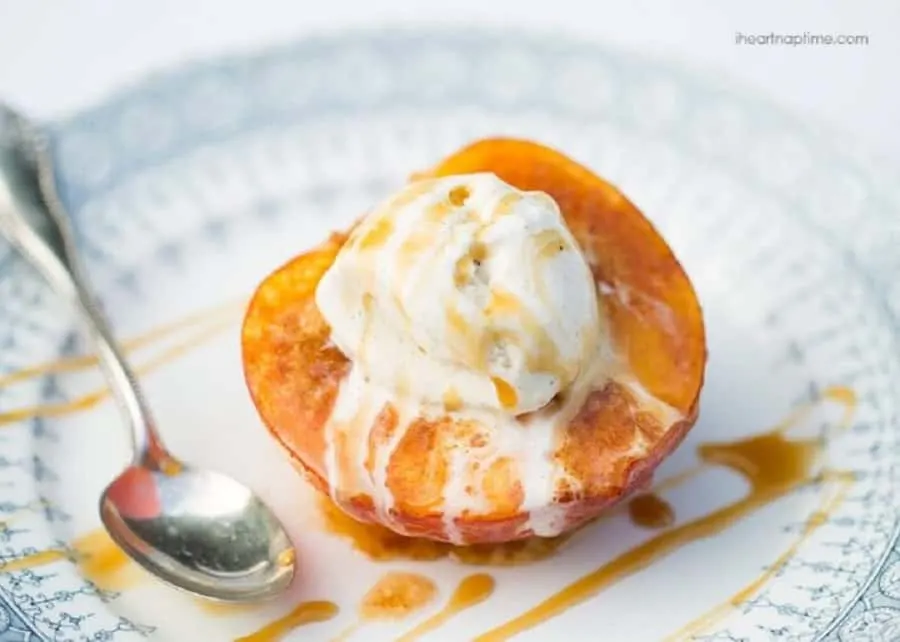 If a buttery crust filled with luscious fresh peaches in the form of a warm pie appeals to you, check out this easy recipe. It's the dessert that lets peaches shine. Maybe a scoop of vanilla ice cream slowly melting over the top wouldn't hurt, but it's really all about the peaches!
Old Fashioned Fresh Peach Pie by Saving Dessert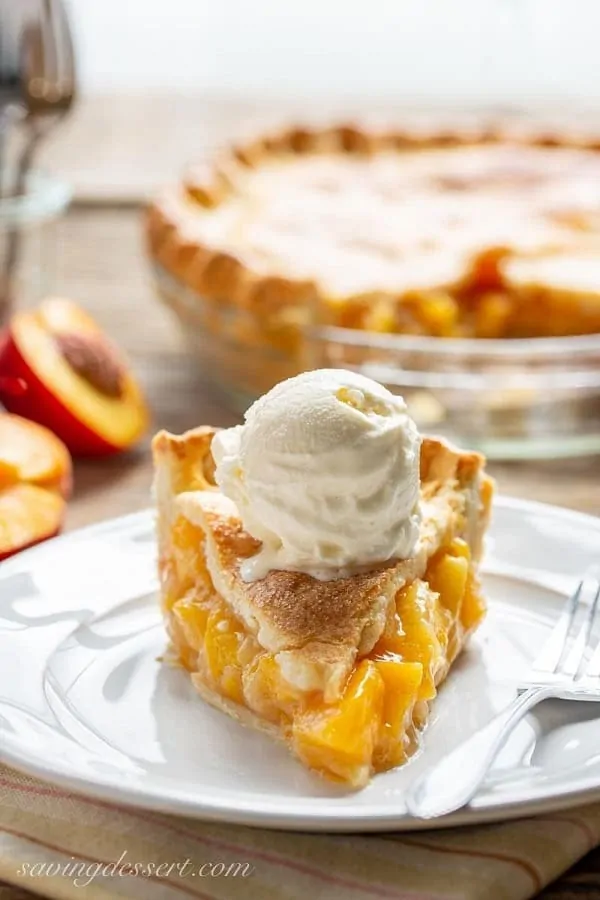 Creamy, sweet, and peachy, these refreshing popsicles will be just the dessert to serve on a hot summer day. To intensify the flavor, roast the peaches before adding them to the honey yogurt mixture. Awesome idea!
Peach Honey Popsicles by Cookie and Kate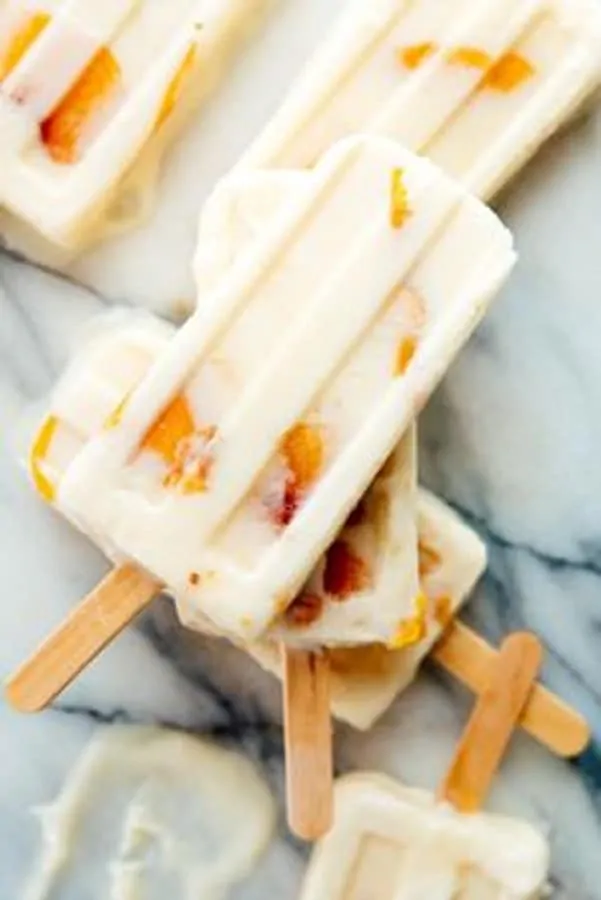 Cobblers are a must for summer fruits and you'll love this easy to make a recipe with fresh peaches. Sliced peaches with a dash of cinnamon and sugar go down in your baking dish. Top with the homemade cobbler dough. Bake until the juices from the peaches bubble up through the cobbler topping. So good!
Fresh Peach Cobbler by House Of Nash Eats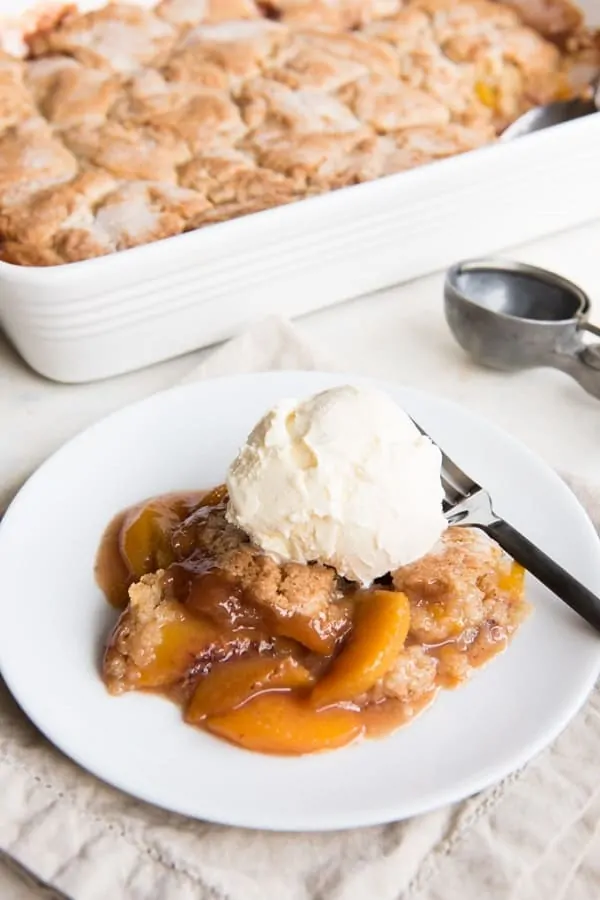 Peaches and jello make this scrumptious layered dessert a favorite for summer entertaining. Start with a graham cracker crust and layer on the jello and peaches. A sweetened cream cheese mix is next with a topping of graham cracker crumbs. Simply delightful!
Fresh Peach Delight by OMG Chocolate Desserts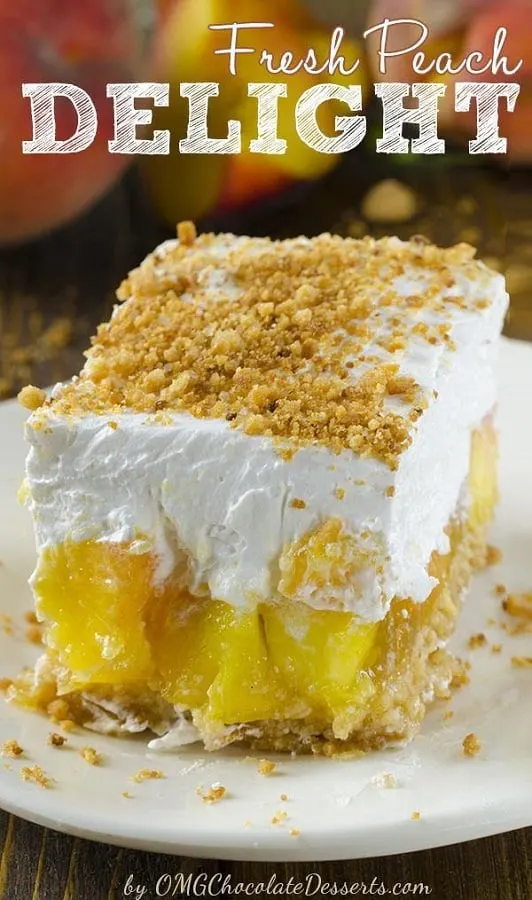 If you've never tried deep-frying fritters with peaches inside, you must try this recipe this summer! The fritter mix is super easy. Be sure to dice your fresh peaches into little bite-sized pieces to make the fritter nice and tidy. Fry them up easily in a high-sided pan or dutch oven. When they've drained on a paper towel, drizzle with a simple glaze and enjoy!
Delicious Fresh Peach Fritters by Bunny's Warm Oven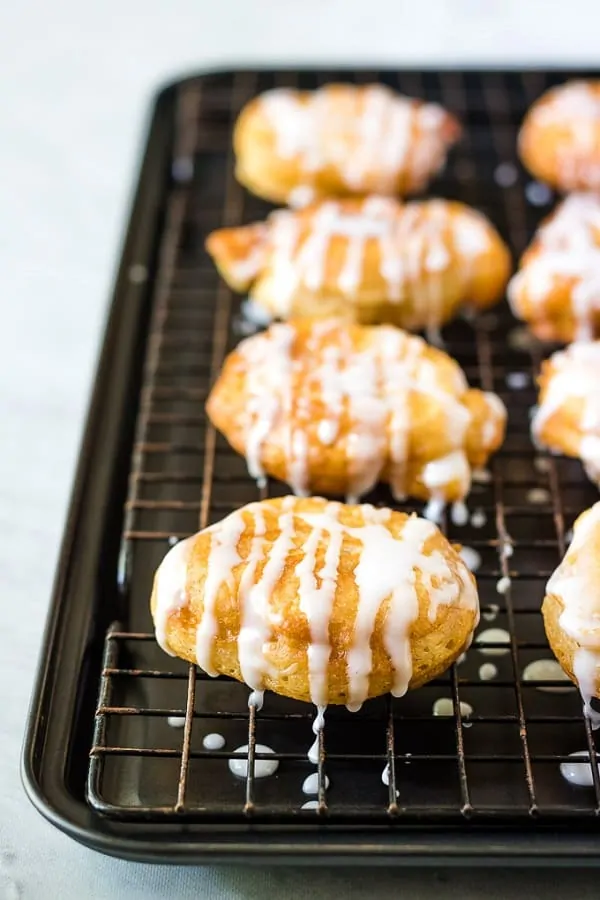 These crumb bars use fresh peaches that sit on a homemade crust and are topped with the crumbled reserve crust. Garnish with sliced almonds and bake. These bars slice nicely and are even freezer-friendly so you can always have a peachy dessert ready to serve!
Peach Crumb Bars by Celebrating Sweets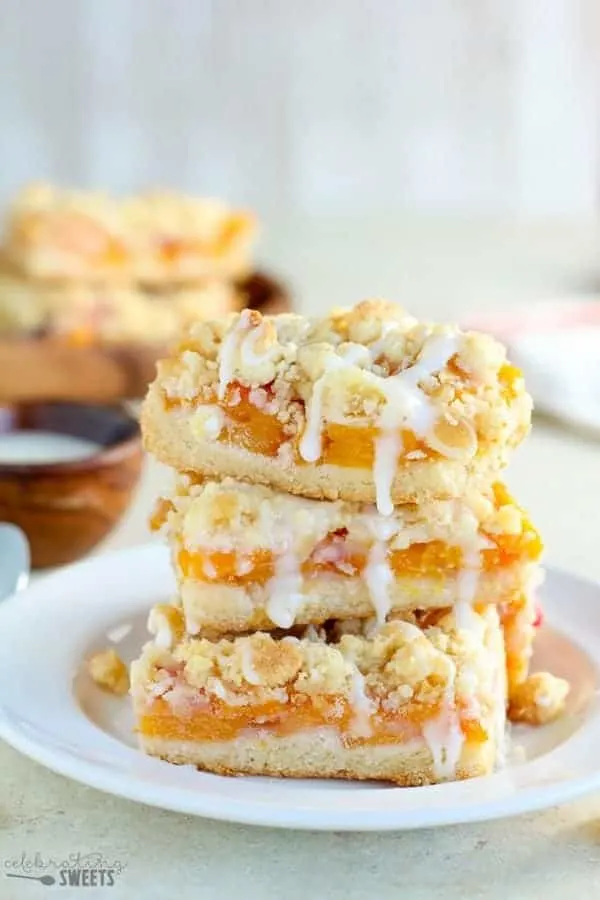 For a showstopper summer dessert, try this peach cheesecake with a streusel topping. From its sweetened graham cracker crust to its peach, bourbon, and cream cheese filling, to its cinnamon streusel and whipped cream topping, your friends and family won't be able to stop talking about this one!
Bourbon Peach Streusel Cheesecake by Life Love And Sugar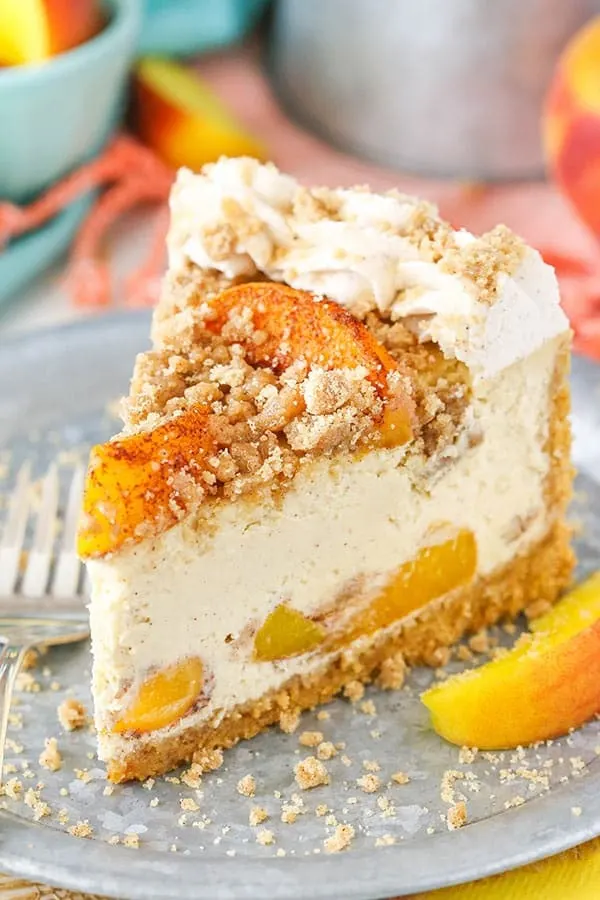 Make this icy goodness that is intensely peachy. You'll need whipping cream, half and half, sugar, and peaches. Puree the sliced peaches before adding to the ice cream mixture. Churn it in your ice cream maker and freeze overnight.
Fresh Peach Ice Cream by Seasons And Suppers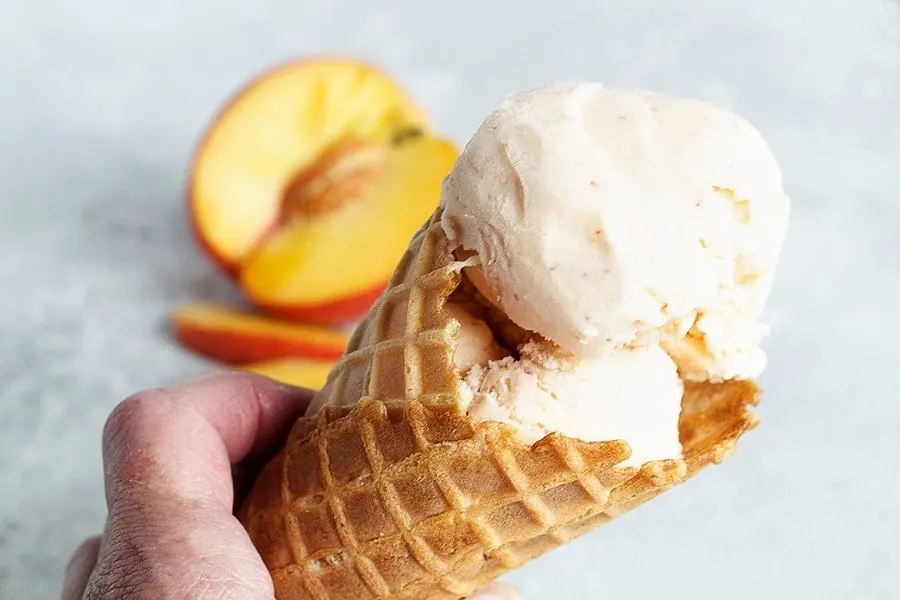 Let your inner kid out and make these homemade pop tarts. The inside is full of tiny bite-sized fresh peaches that are wrapped in an easy to make homemade dough. If you do have kids, they'll enjoy helping you put these handheld desserts together.
Fresh Peach Pie Pop-Tarts by AZ Grab A Plate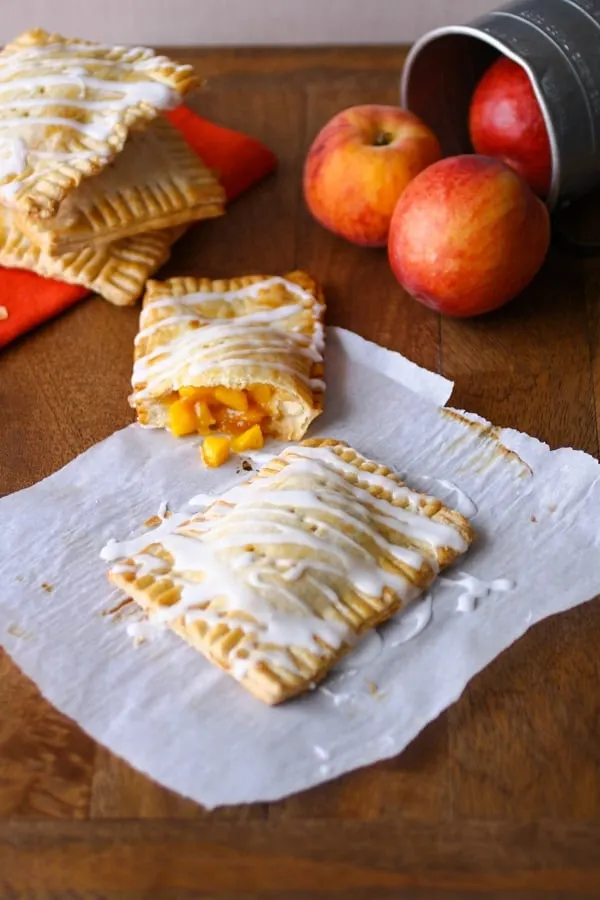 When you're wanting to take your pie-making skills to the next level, make this scrumptious crumb pie with a fresh peach filling. The substantial crumb topping is made from oats, flour, and brown sugar. Crumble over the top of the entire top of the pie and bake. So delicious! Perfect for those outdoor BBQs this summer!
Peach Crumb Pie by Dinner Then Dessert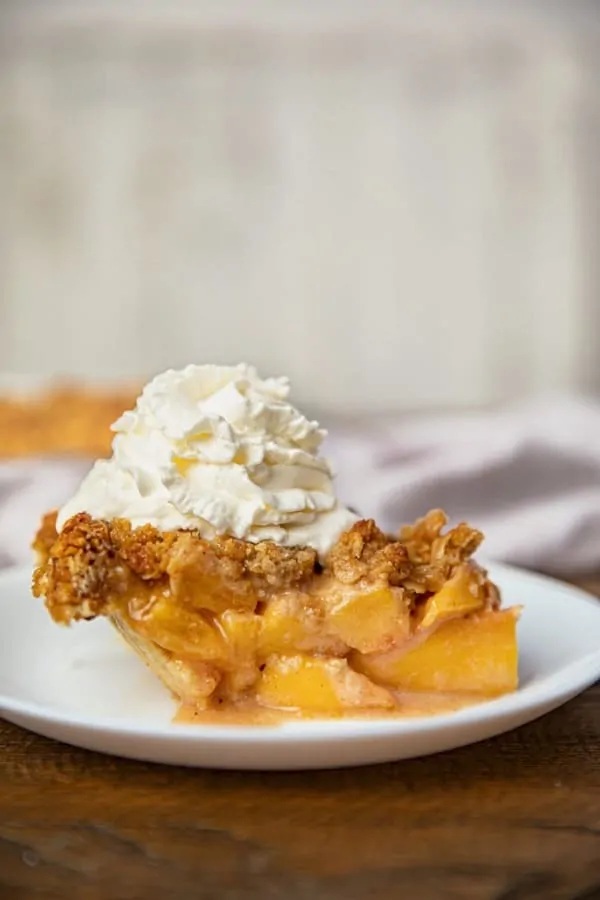 Impress your friends and family with this beautifully braided danish. The filling is cream cheese and slices of peaches, lightly sweetened and with a hint of almond extract. Detailed instructions are included on how to braid the danish. So pretty and delicious!
Peach Danish Braid by Tutti Dolci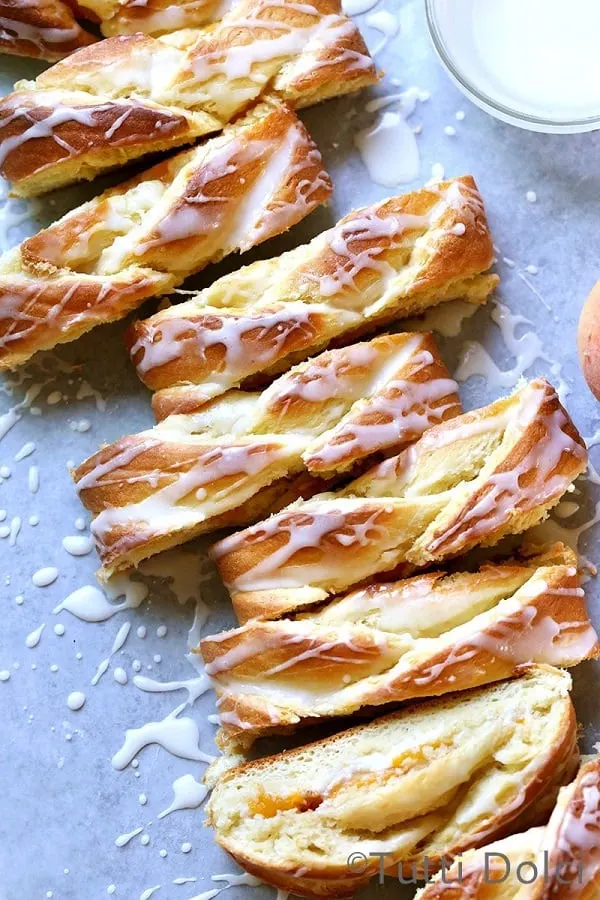 If you love cheesecake, try this no-bake fruity option that uses a sweetened cream cheese mixture, graham cracker crumbs, and sliced peaches to make a dessert that almost tastes as you baked it in the oven. Win-win!
No-Bake Peaches And Cream Cheesecake Parfait by Chocolate Moosey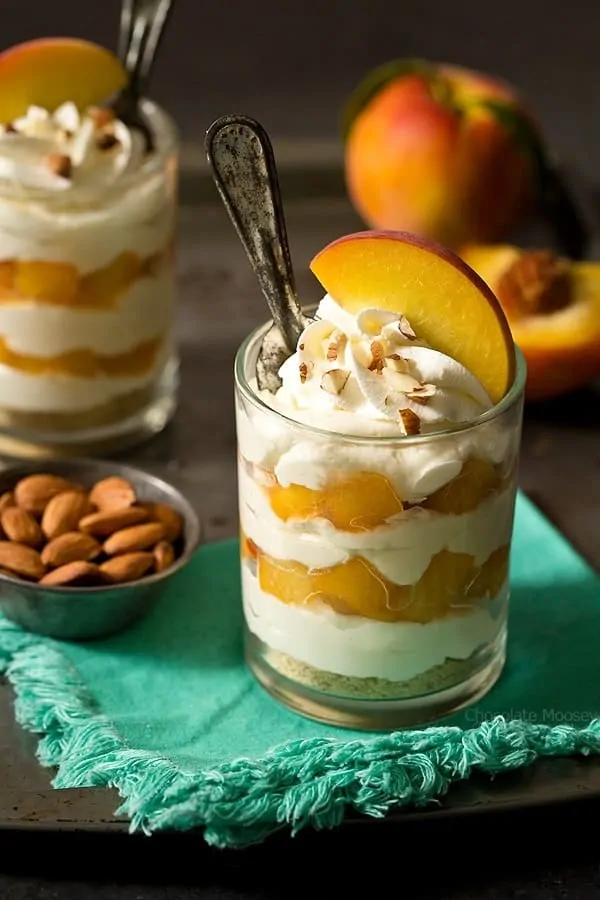 Perfect for breakfast, a snack, or an after-dinner dessert, these muffins are a yummy and portable way to enjoy peaches. Flavors of vanilla, almond, and peaches combine to make a soft muffin that's topped with an almond oat crumble.
Almond Streusel Peach Muffins by The Little Epicurean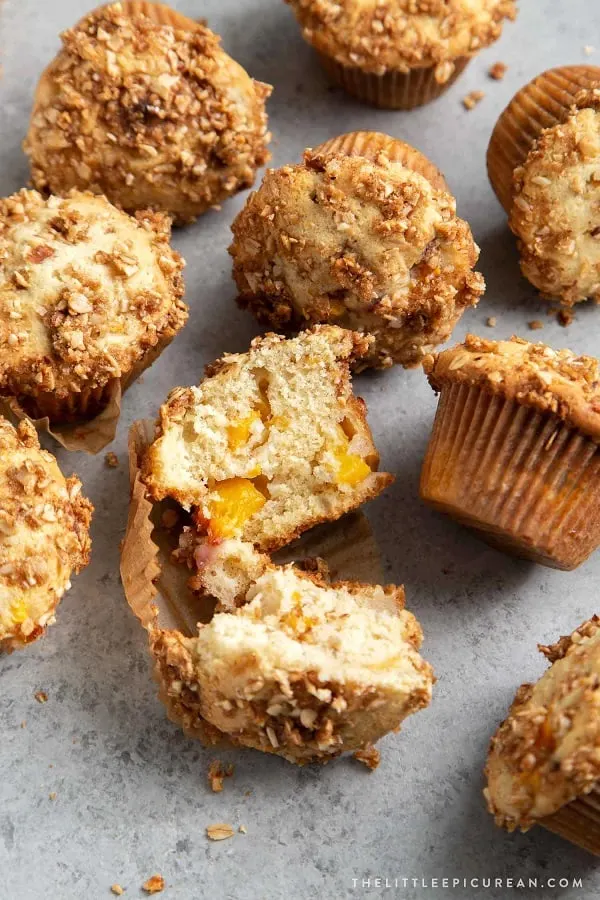 Even beginners can make this flaky pastry crust that's used to hold a fresh peach filling. Learn to work with flour, cold butter, cold water, and eggs to make this hand-held pastry. You can even make it the day before and let it chill in the fridge until you're ready to assemble the hand pies the next day. So easy and everyone loves a warm hand pie to munch on!
Peach Hand Pies by Saving Room For Dessert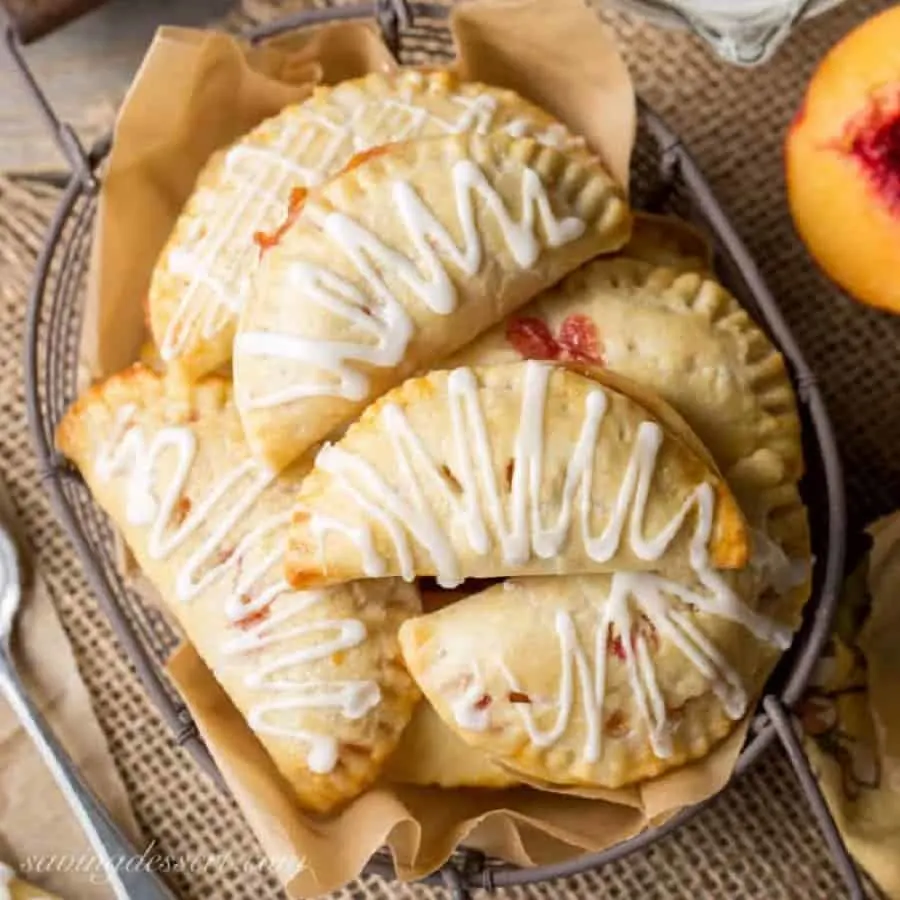 This oat-free crisp is a sweet way to enjoy the season's fresh peaches. Just top your freshly sliced and spiced peaches with a simple and crumbly mixture of flour, sugar, cinnamon, and butter. Bake and serve while still warm. A scoop of vanilla ice cream would be amazing on top of it!
Fresh Peach Crisp by Meatloaf And Melodrama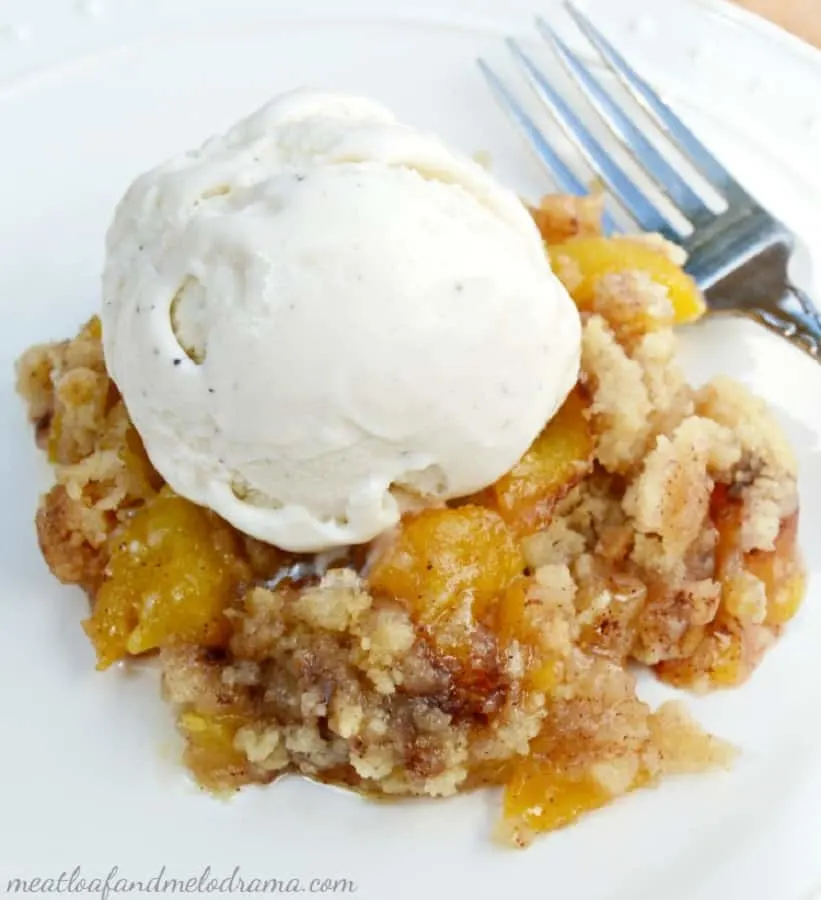 You'll adore this dense peach cake. The filling is almost a custard that's infused with rich peach flavor. It's easy to mix up so that you don't even need to pull out a mixer! Basic ingredients are used letting the peach be the star of the show. Perfect for when the company's coming!
Easy Peach Cake by OMG Chocolate Desserts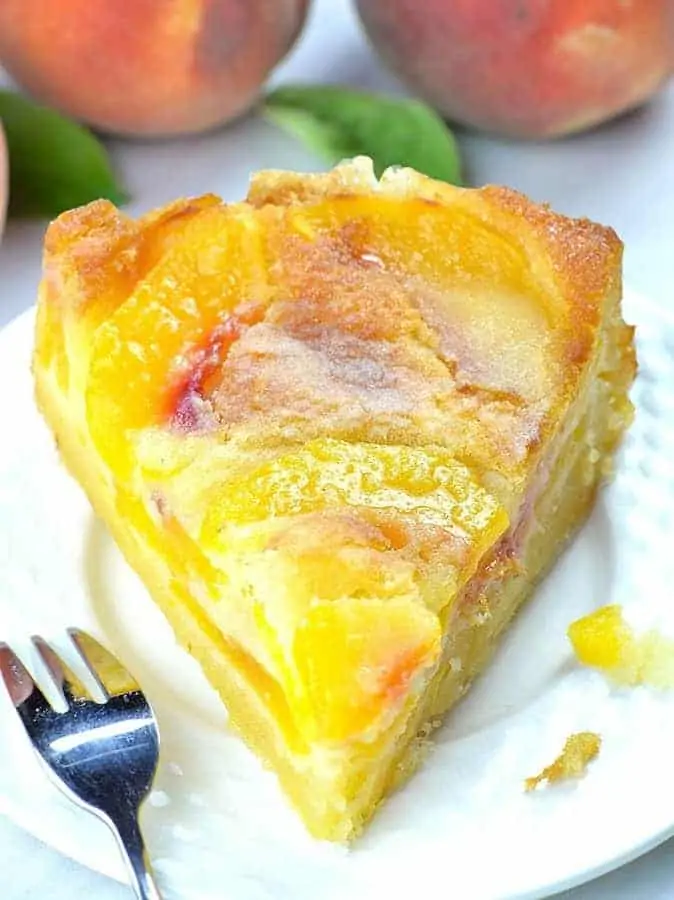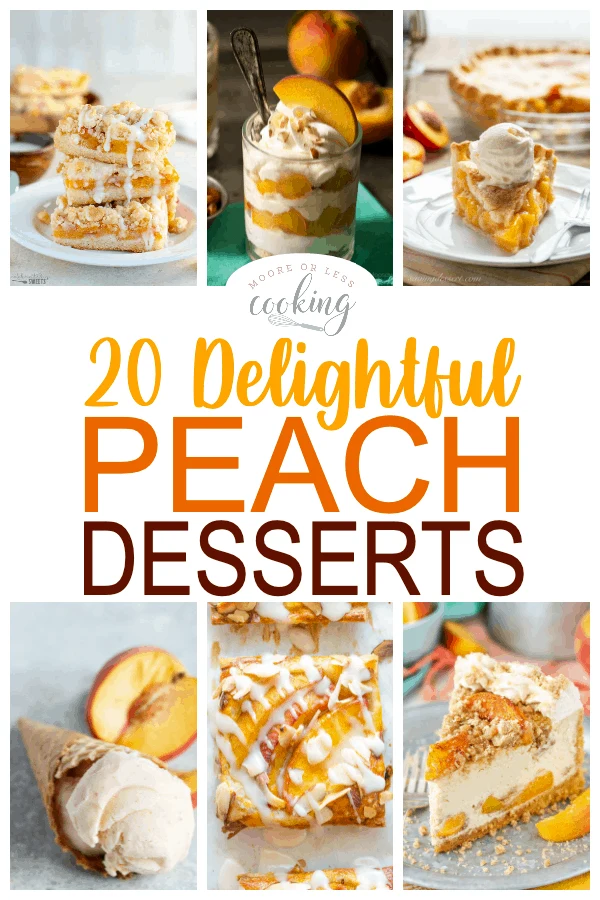 More Desserts:
15 Must-Try Sensational Strawberry Recipes
28 of the Best No-Bake Desserts
13 Perfect Pineapple Desserts!
Nettie is a wife and mother who is passionate about cooking and baking. With 5 children, Nettie insists that all meals, snacks, and desserts come together quickly! You will find a wide variety of easy yet scrumptious recipes on her very popular website Moore or Less Cooking
Be sure to follow me on Instagram and tag #mooreorlesscooking so I can see all the wonderful recipes that YOU make from this site!
Check out my YOUTUBE with a free email subscription HERE and please share on FACEBOOK and on PINTEREST
Follow Mooreorlesscooking on TWITTER | BLOGLOVIN
Did You Make These Recipes?
I would love for you to leave a rating and a comment below! How'd you do?!