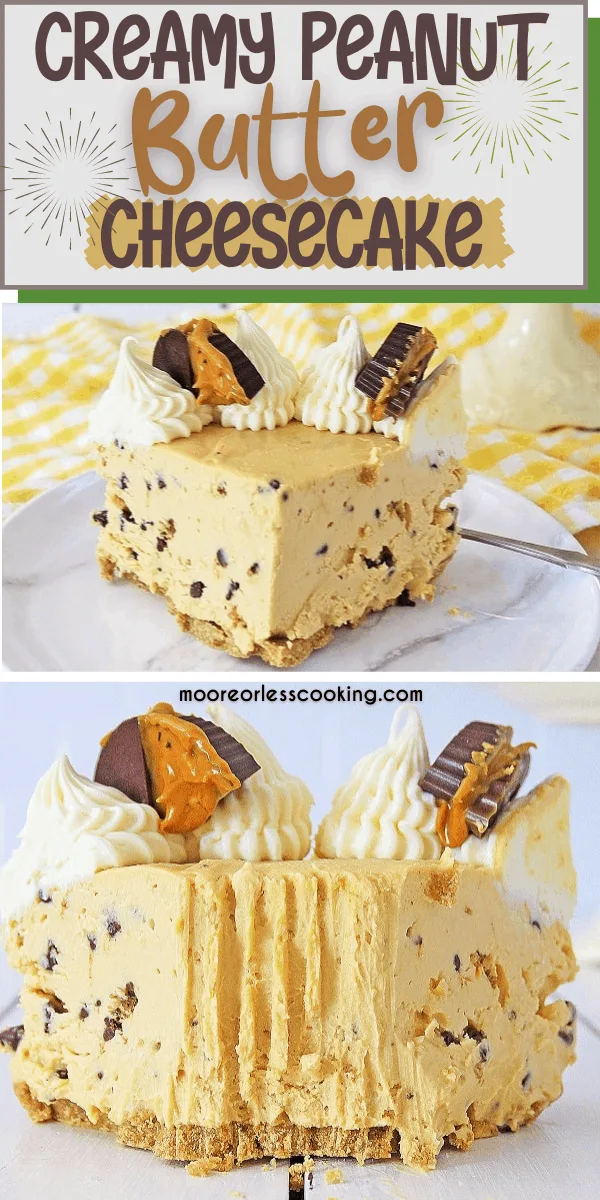 Enjoy a fantastic combination with no baking required when making this Peanut Butter Cheesecake. Peanut butter lovers unite to prepare this cheesecake that tastes just like a smooth peanut butter cup.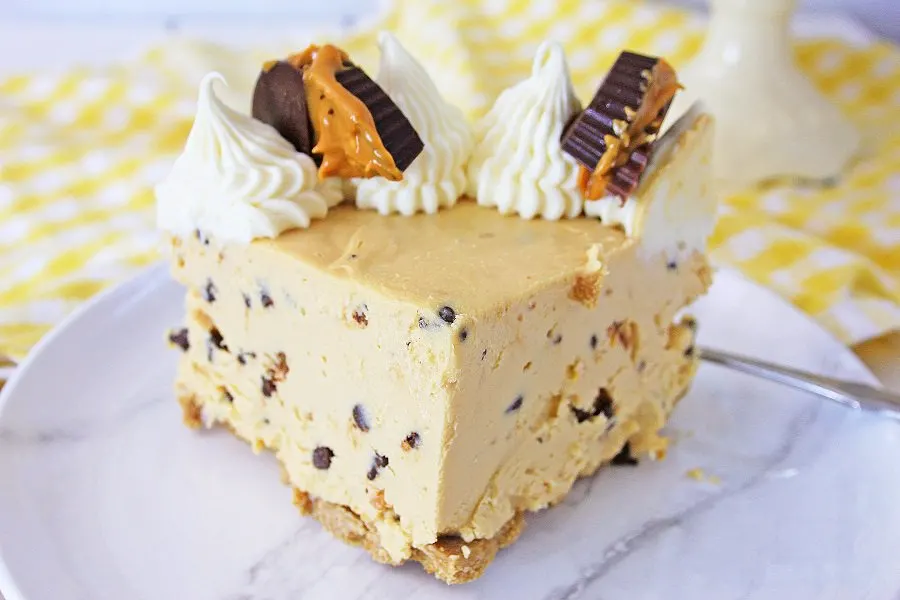 Cheesecake is a classic dessert that most people enjoy. I cannot get enough of the sweet and slightly savory treat that fills me up and acts as the perfect dessert after a delicious meal with the family. The Peanut Butter Cheesecake recipe is excellent for cheesecake lovers who also enjoy peanut butter's smooth taste. If you want your cheesecake to taste like a peanut butter cup, this is the recipe for you.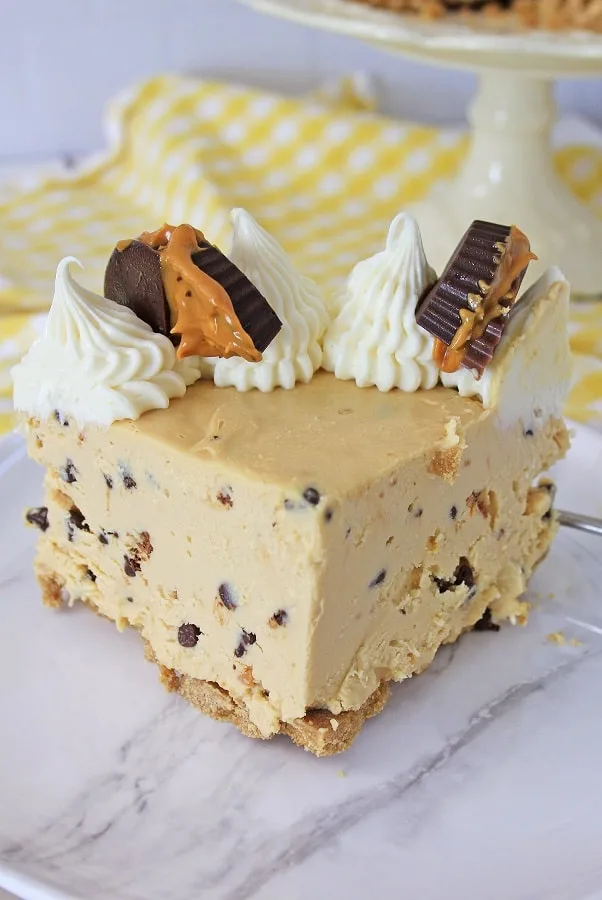 My favorite part about this recipe, aside from its great taste, is that it is a no-bake recipe. Because there is no baking involved, I know that I can make this dessert in no time and have it ready to serve my family without spending hours in the kitchen trying to prepare it.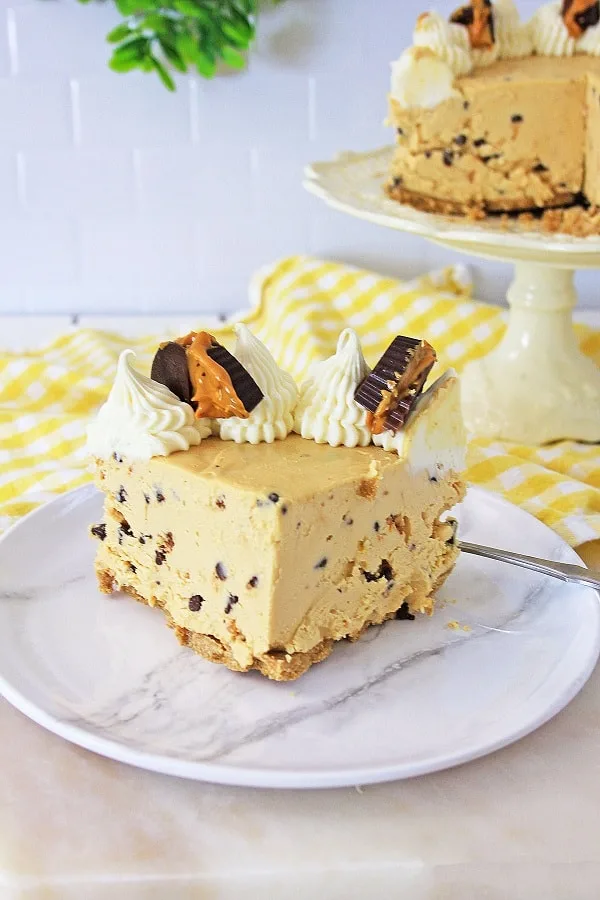 The Peanut Butter Cheesecake is a big hit in my home, so it is not uncommon for my children to ask me to make it at least once a week. I highly recommend adding this recipe to your favorite because it is a dessert that everyone in the household will love.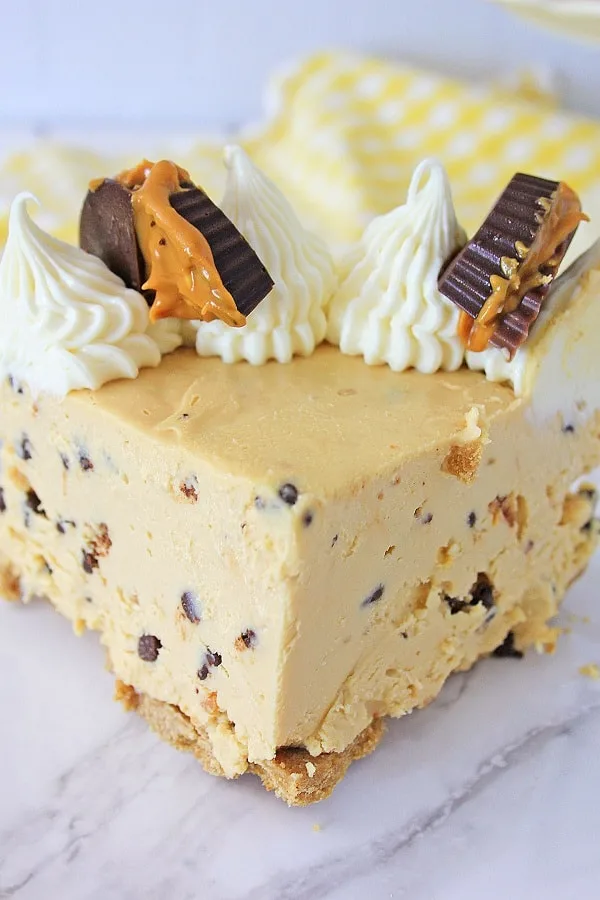 Tasty Peanut Butter Cheesecake Crust Ideas:
The recipe calls for a sleeve of graham crackers to prepare the crust for the Peanut Butter Cheesecake. When selecting my graham crackers, I typically choose the honey ones, but chocolate graham crackers go great with this recipe, too. If you want a graham cracker alternative, you do have options.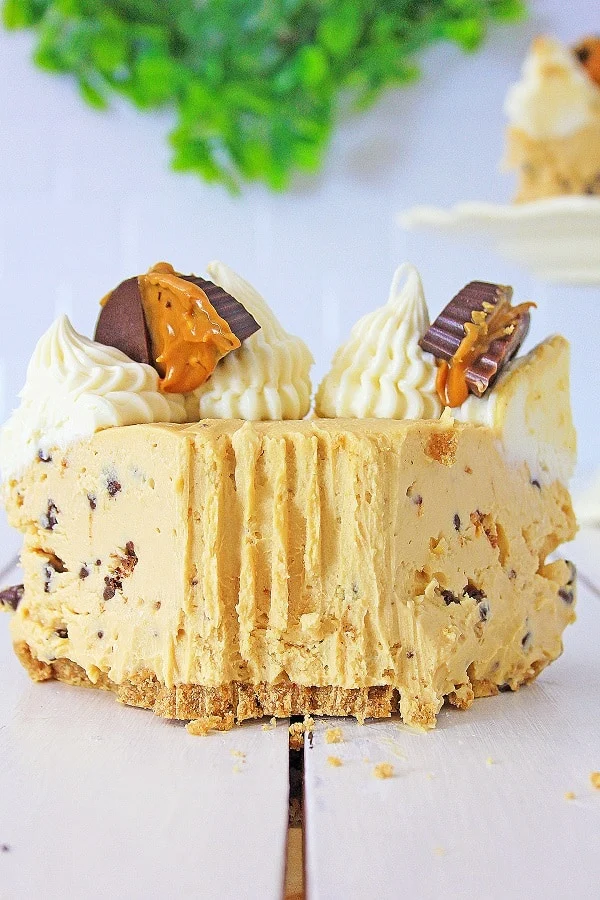 You can replace crushed graham crackers with finely chopped peanuts, crushed cookies, or even crushed cereal. I have a feeling that chocolate and peanut butter puffed cereal would taste fantastic with the Peanut Butter Cheesecake.
Choosing the Right Ingredients For Your Peanut Butter Cheesecake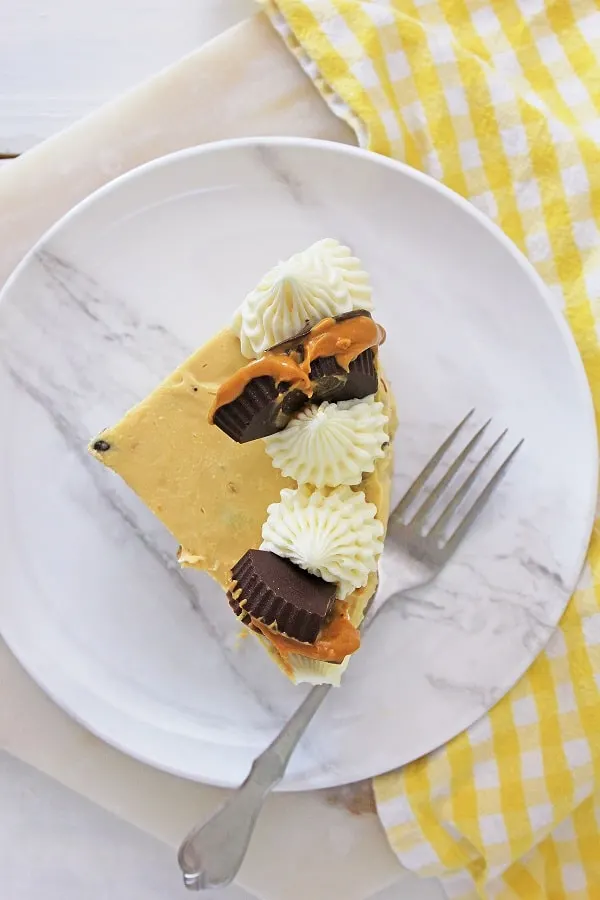 I am not too picky when it comes to brands for chocolate chips, Greek yogurt, peanut butter, or peanut butter cups. However, I do like to switch up the type of peanut butter that I am using in the recipe from time to time.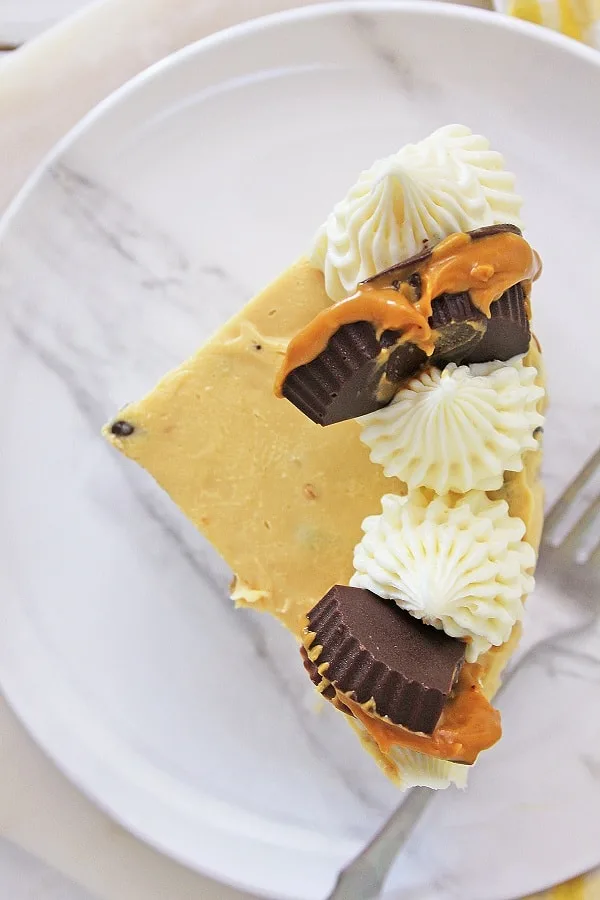 You can use creamy peanut butter or a crunchy one. If I feel like adding a slight crunch to my Peanut Butter Cheesecake, I will typically choose crunchy. I have even tried this recipe with cinnamon raisin peanut butter, and it was terrific. Choose the peanut butter that you enjoy the most.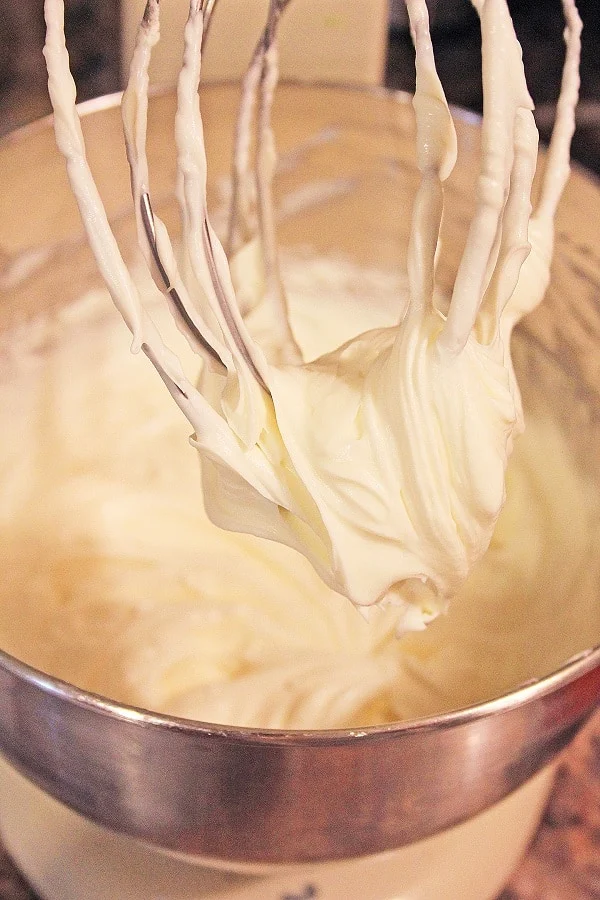 When selecting the chocolate chips, I usually switch things up each time I make the recipe. I like using milk chocolate, dark chocolate, and semi-sweet chocolate chips with this Peanut Butter Cheesecake.
How to Make the Peanut Butter Cheesecake When You Have Nut Allergies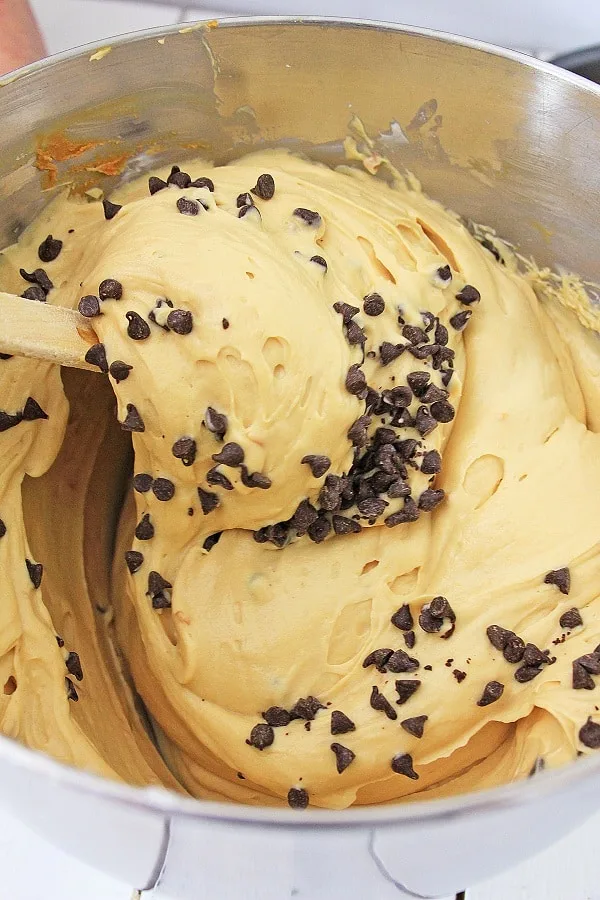 If you or someone in the household cannot eat peanut butter because of a peanut allergy, there is an alternative solution. Instead of using traditional peanut butter, try using WOW Butter.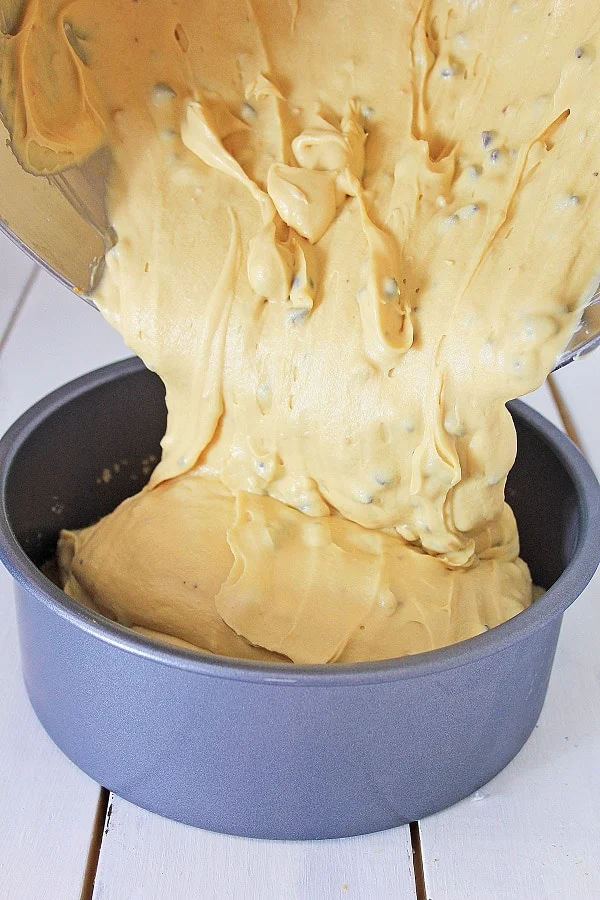 The WOW Butter tastes like peanut butter and has the same consistency, but it is nut-free and safe to consume. It is available at most grocery stores. I have had success finding WOW Butter when preparing the Peanut Butter Cheesecake for a friend with a peanut allergy.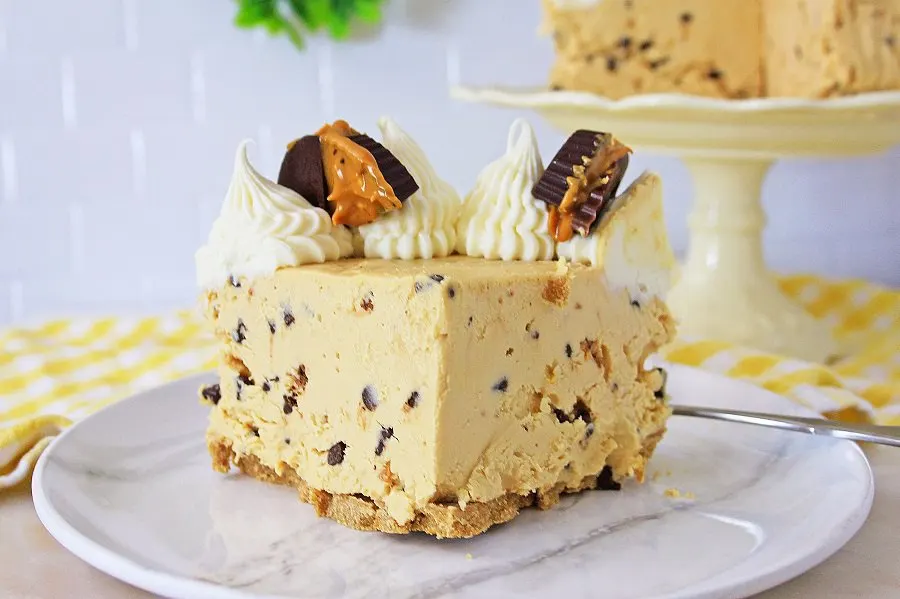 In addition to using WOW Butter, you would need to avoid putting peanut butter cups on top of the cheesecake, but you can always replace the peanut butter cups with something else that goes with the cheesecake, such as cookie crumbles or pieces of chocolate.
How to Successfully Freeze Peanut Butter Cheesecake Slices
After preparing your Peanut Butter Cheesecake, you might want to save a few slices for later. If you do not plan on eating the cheesecake for a few days, you can freeze it and preserve it for at least three weeks. Make sure to store your Peanut Butter Cheesecake slices correctly to keep them fresh.
When I store my slices, I like to wrap each one up individually in plastic wrap, put the wrapped pieces into a large food storage bag, and seal it shut. I can pull out one slice at a time, give it a few minutes to thaw out, and then dig right in. If you do not have any plastic wrap for your cheesecake slices, you can use aluminum foil the same way, wrapping it over each piece.
This is cheesecake recipe is absolutely delicious! It's so good, and it's so simple to make because it's a no-bake recipe. Just make it ahead of the time needed to serve, and keep it in the freezer so it's ready when you need it. It's a creamy, thick, sweet cheesecake that just melts in your mouth. Just like a cool, smooth peanut butter cup, but better! This recipe is definitely one to keep in your favorites because everyone will love it!
More Cheesecake Recipes
Nettie is a wife and mother who is passionate about cooking and baking. With 5 children, Nettie insists that all meals, snacks, and desserts come together quickly! You will find a wide variety of easy yet scrumptious recipes on her very popular website Moore or Less Cooking
Follow me on FACEBOOK and PINTEREST
Be sure to follow me on Instagram and tag #mooreorlesscooking so I can see all the wonderful recipes that YOU make from this site!
Did You Make This Recipe?
I would love for you to leave a rating and a comment below! How'd you do?!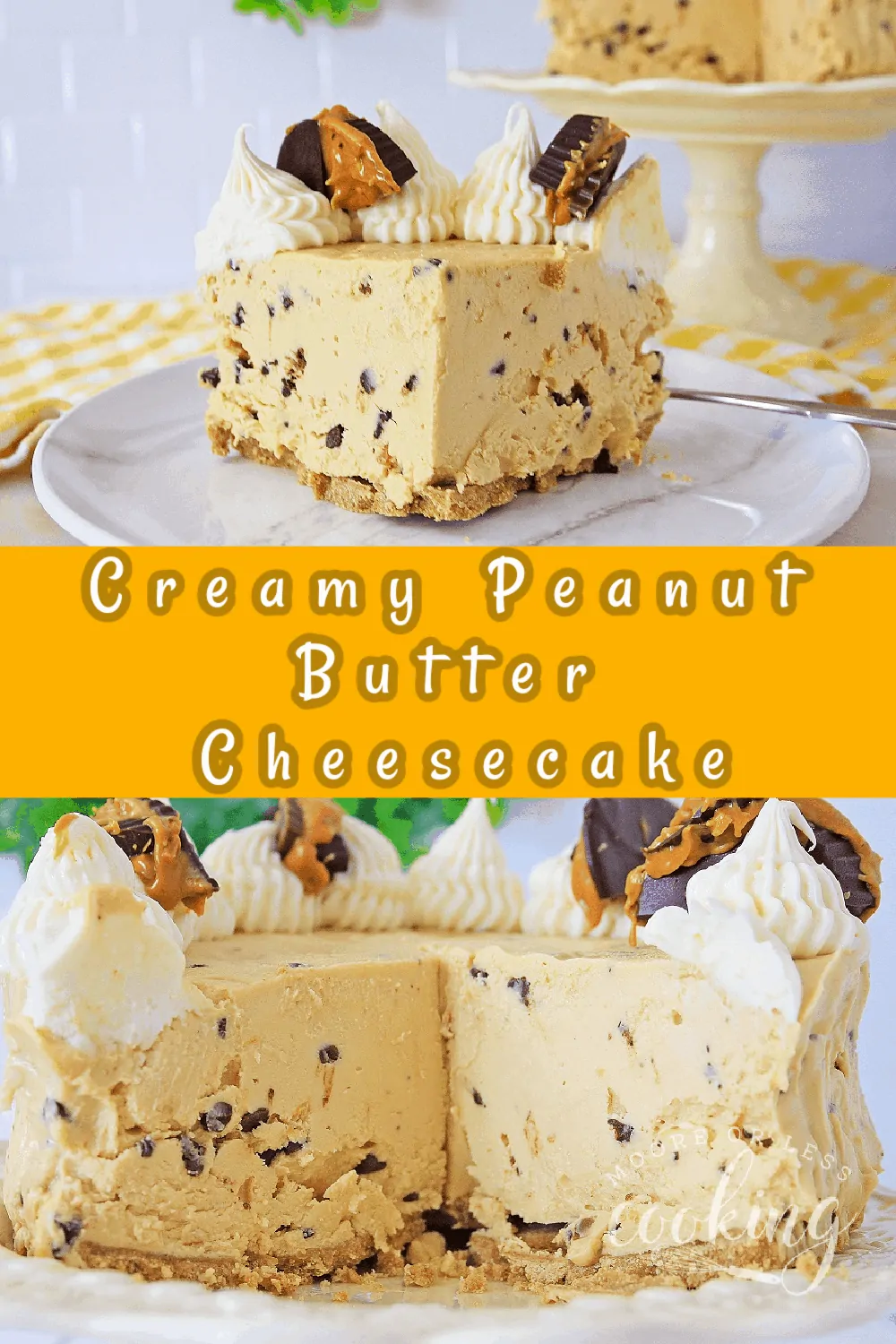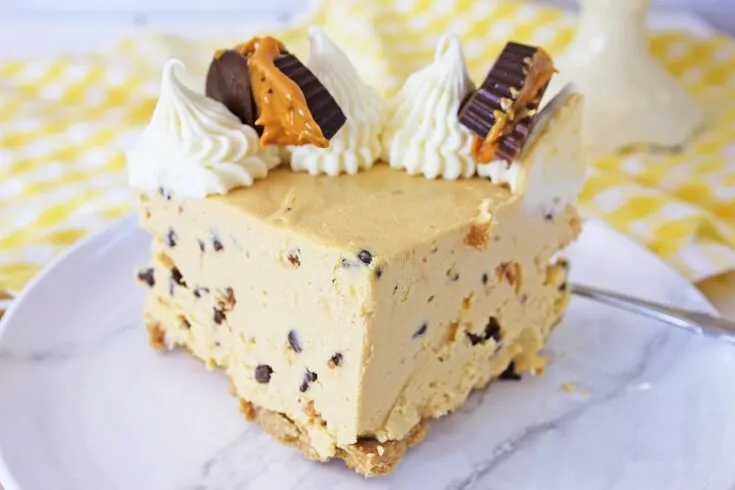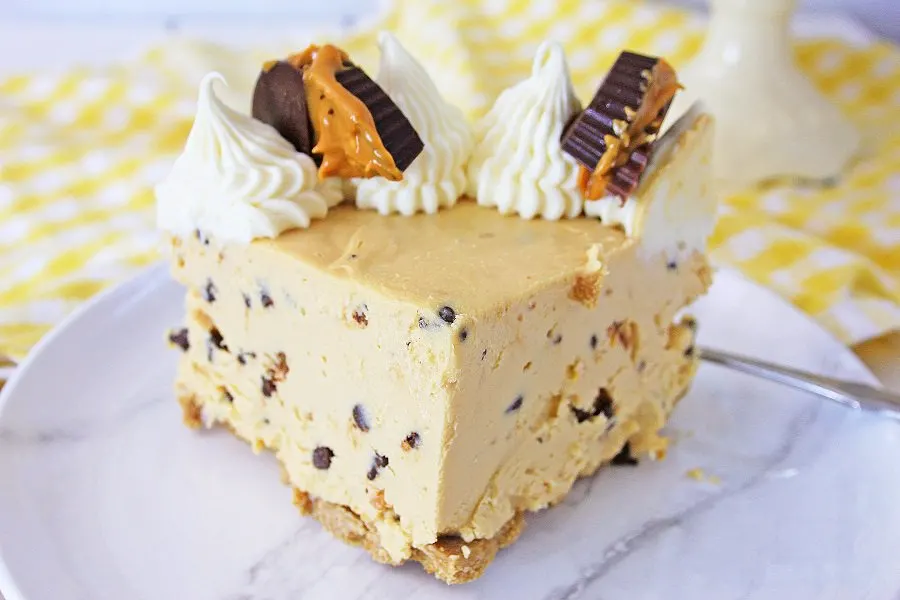 Yield:

8 servings
Creamy Peanut Butter Cheesecake
Enjoy a fantastic combination with no baking required when making this Peanut Butter Cheesecake. Peanut butter lovers unite to prepare this cheesecake that tastes just like a smooth peanut butter cup.
Ingredients
FOR THE CRUST:
1 sleeve of Graham crackers – crushed
1 Tablespoon of sugar
4 Tablespoons of butter – melted
FOR THE CHEESECAKE:
3 – 8-ounce packages of cream cheese – softened
1 cup of sugar
1 /2 cup of Greek Yogurt
1 teaspoon of vanilla
1 cup of Peanut Butter
1 cup of powdered sugar
1/2 cup of mini chocolate chips
TO TOP:
1 can of cream cheese frosting
Peanut Buttercups – cut in half, and set in frosting
Instructions
Line the bottom of the Spring-form pan with Parchment paper, and set aside.
Place the Graham crackers in a food processor, and pulse until they're crushed into crumbs, add the sugar and pulse to blend. Place the butter in a microwave-safe bowl, and melt in the microwave.
Pour the Graham cracker crumbs into the bowl with the melted butter, and stir well to coat the graham cracker crumbs.
Place the Graham cracker crumbs in the Spring-form pan, on top of the Parchment paper, and press the crumbs with the bottom of a glass, evenly into the bottom of the pan.
Place the pan in the freezer.
In the mixing bowl of a stand mixer, place the softened cream cheese, and the sugar.
Blend on low until the cream cheese begins to soften, and blends smoothly with the sugar. Scrape down the side of the mixing bowl, and blend again, on medium-high, until smooth and creamy.
Add the Greek Yogurt, and Vanilla, and blend smooth. Add the peanut butter, and powdered sugar and blend on low until mixed.
Scrape down the sides of the mixing bowl, and blend on high until the mixture is smooth and creamy. Remove the mixing bowl from the mixer, and gently fold in the mini chocolate chips.
Remove the Pan from the Freezer, and pour the Peanut Butter Cheesecake into the Spring-form pan.
Smooth the top of the cheesecake with the back of a spoon, or spatula, and place the pan back in the freezer, overnight, to allow the cheesecake time to set.
About 30 minutes before you're ready to serve the Cheesecake, place the large fluted pastry tip in the pastry bag, and fill the pastry bag with the cream cheese frosting.
Remove the cheesecake from the freezer, and run a sharp knife around the sides of the cheesecake, between the cheesecake and the Spring-form. Remove the Spring-form, and pipe large dollops of frosting all around the edge of the cheesecake.
Cut regular size Peanut Butter cups in half, and place them in the frosting, between the dollops.
Return the Cheesecake to the freezer until time to serve.
When ready to serve, cut into 2-inch pieces, and serve at once. Enjoy! Serves 6 – 8, depending on the serving size
Notes
COOKS TOOLS NEEDED:
6-inch Spring-form pan
Parchment paper
Pastry Piping bag
Large fluted pastry tip
Stand Mixer
Spatula's
You can use smooth or crunchy peanut butter in this recipe, depending on your preference.
You can buy regular size Peanut Butter cups and half them, or you can buy bite-size if you prefer those to decorate the cheesecake.
ALSO: TO THOSE WITH A PEANUT ALLERGY; You can use WOW BUTTER, instead of Peanut butter in this recipe, and you can choose either smooth or crunchy.
If you're not familiar with WOW BUTTER, it's made in a Nut-Free Facility, tastes like peanut butter, and is the consistency of Peanut Butter.
For the Peanut butter cups, you'll have to either make your own with the WOW BUTTER, melted chocolate, and small silicone cups or choose another way to decorate the top.
You can find Chocolate chips and mini chocolate chips with allergy warnings on them, and you could use those on top of the Frosting.
You can typically find Wow Butter with the Jellies, jams, and honey. Wal-Mart does carry it, and most grocery stores as well. You may also be able to order it online.
Nutrition Information
Yield
8
Serving Size
1
Amount Per Serving
Calories

804
Total Fat

55g
Saturated Fat

26g
Trans Fat

0g
Unsaturated Fat

23g
Cholesterol

104mg
Sodium

504mg
Carbohydrates

65g
Fiber

3g
Sugar

56g
Protein

19g