This post is sponsored by Cabot Creamery and King Arthur Flour. All opinions are my own as always.
There is just something wonderful about a homemade quiche for a brunch party or lunch. The great thing about quiche is that you can use any ingredients that you have in your pantry or refrigerator.
Today I am using Pancetta, Shallots, Cabot Seriously Sharp Cheddar Cheese and Fresh Spinach for my quiche ingredients.
Friday's are the day that I shop at our local Farmer's Market. One of my favorite stands had beautiful shallots, beets, onions, garlic, butternut squash and perfectly large spinach and eggs. I grabbed a bunch of shallots, spinach and eggs and rushed home to make the BEST Quiche.
First, I got the ingredients together to make the quiche Crust.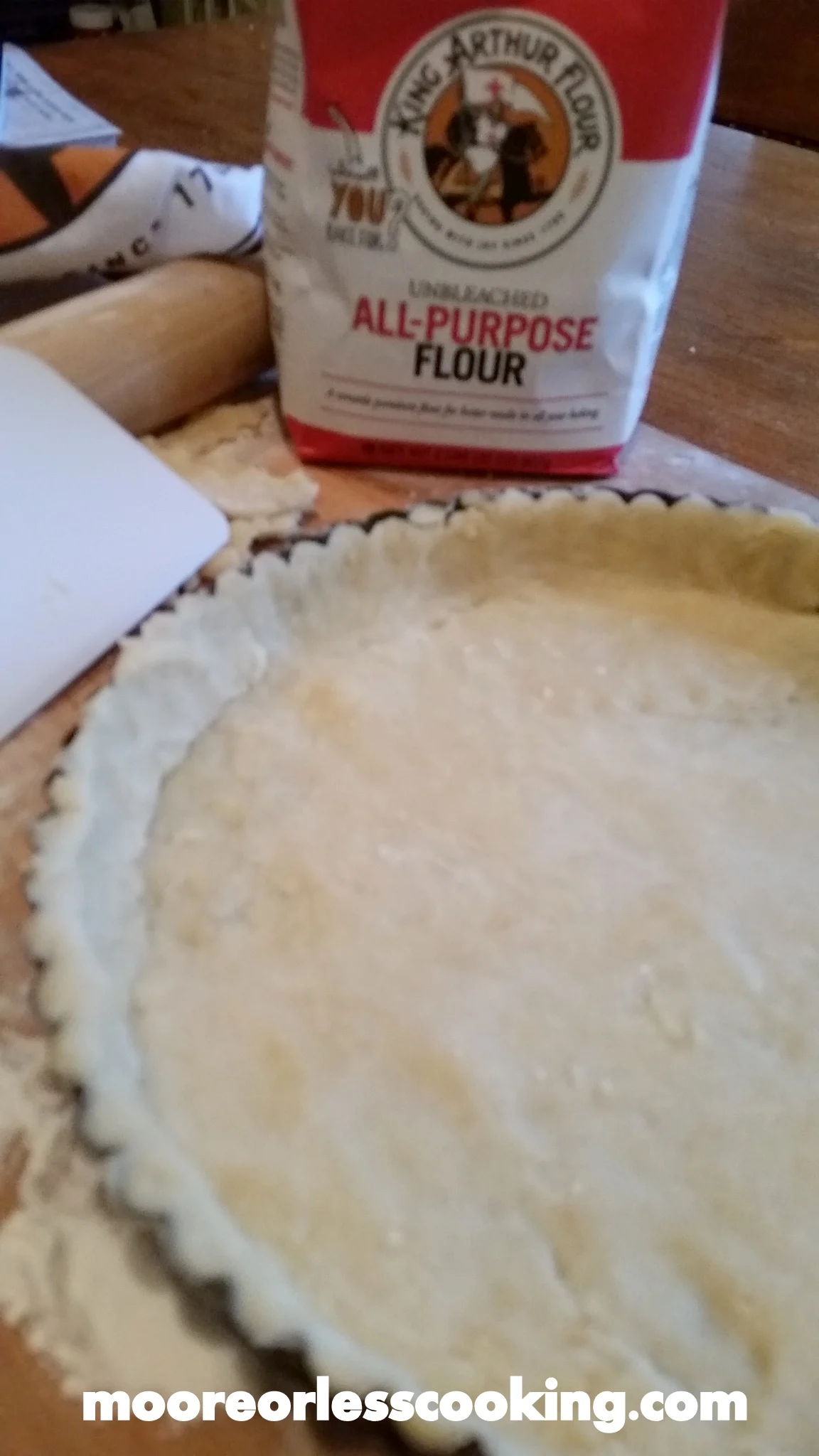 Let's start making our quiche filling~ fluffy eggs, cheese, shallots, crispy pancetta and fresh spinach.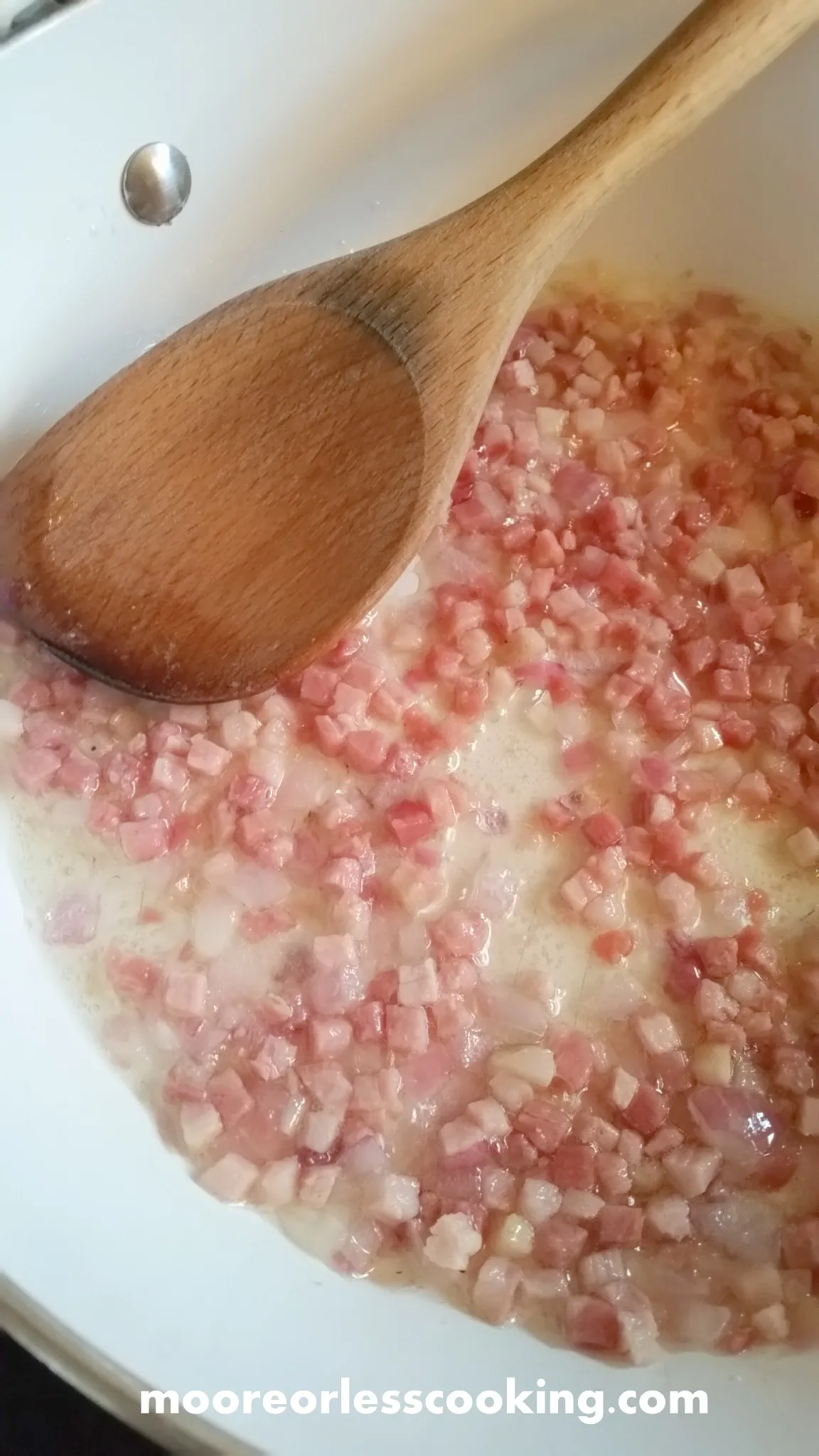 In a saute pan, saute shallots and pancetta with EVOO until golden brown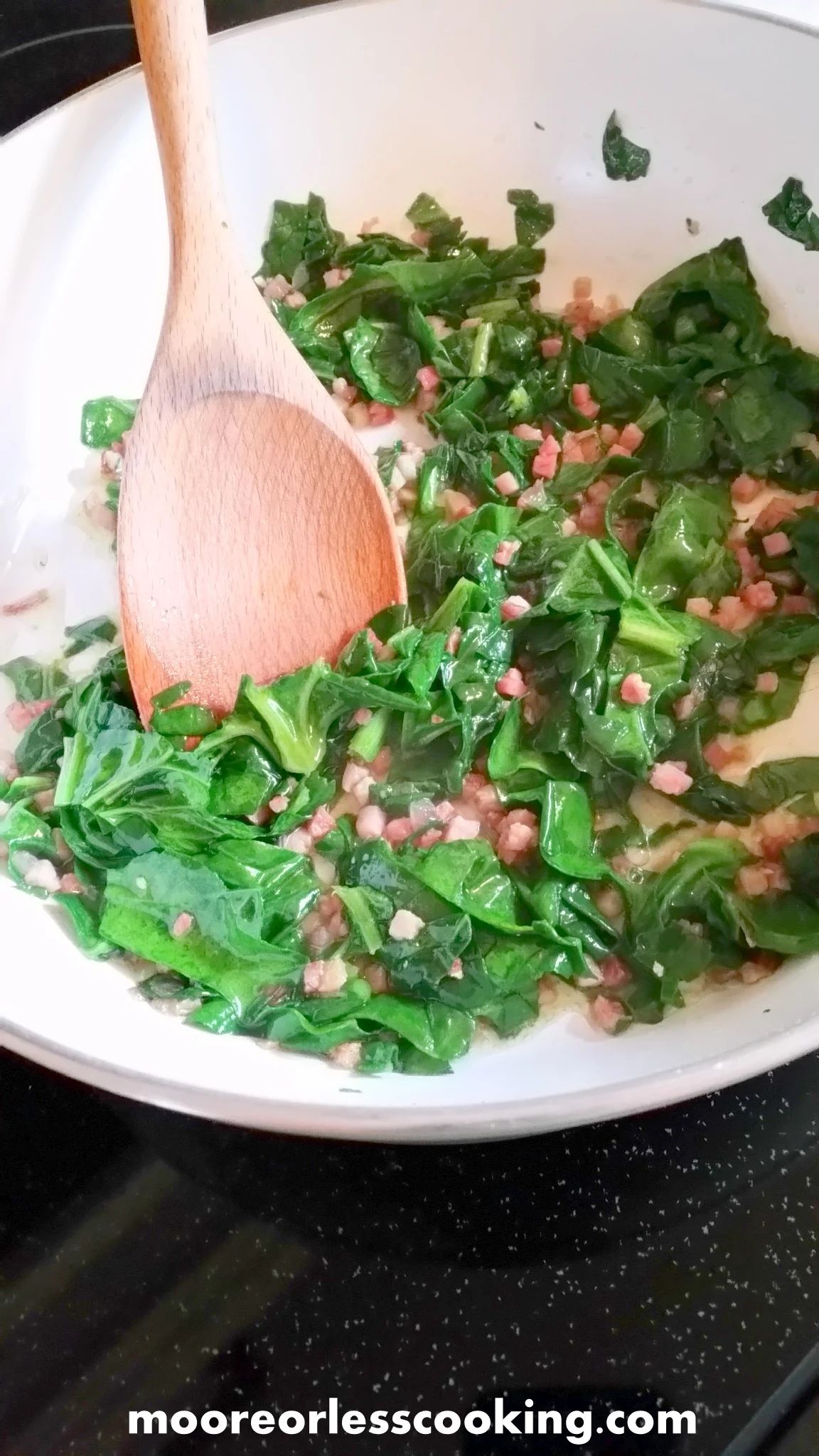 Add fresh spinach, saute until soft.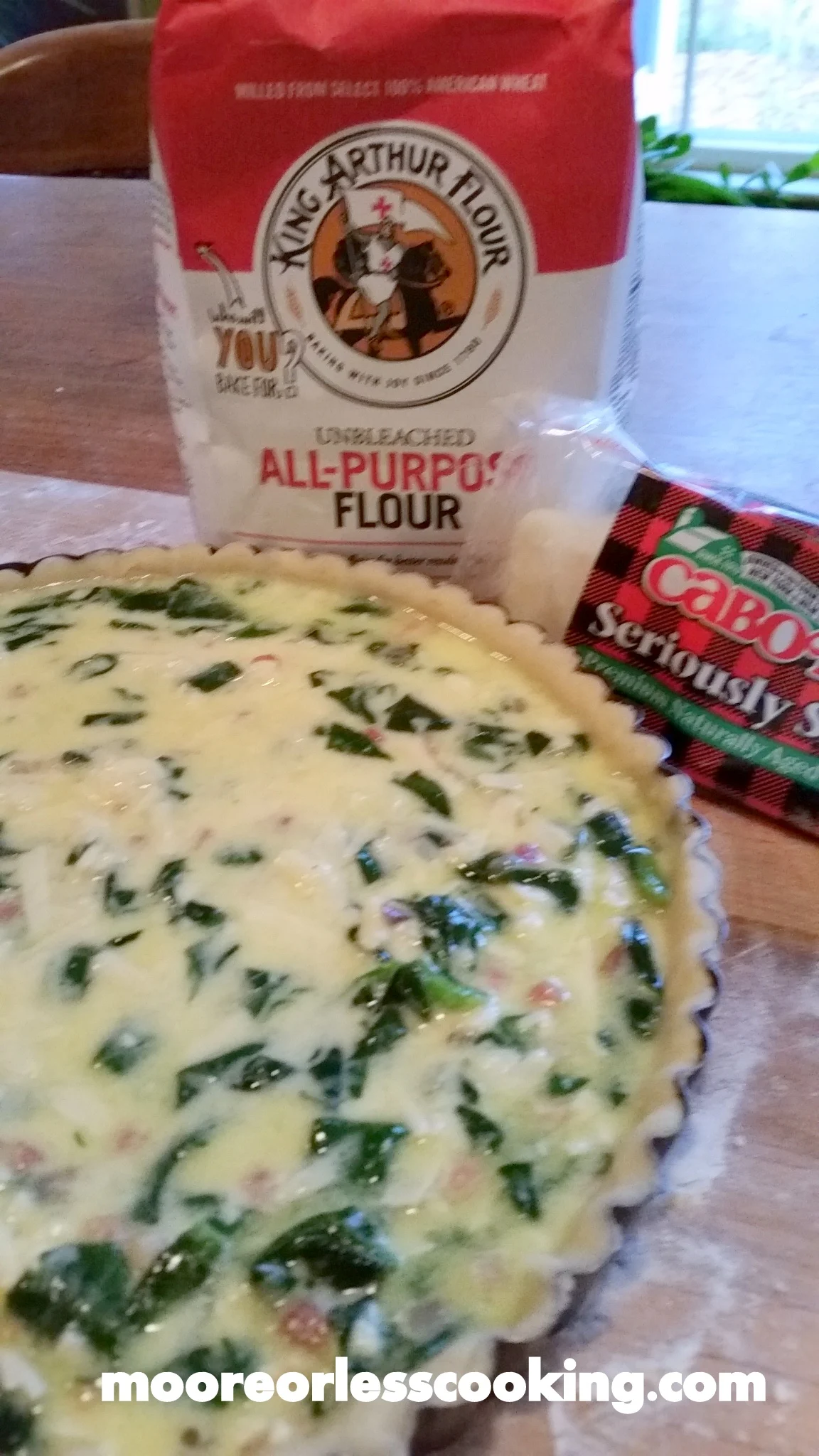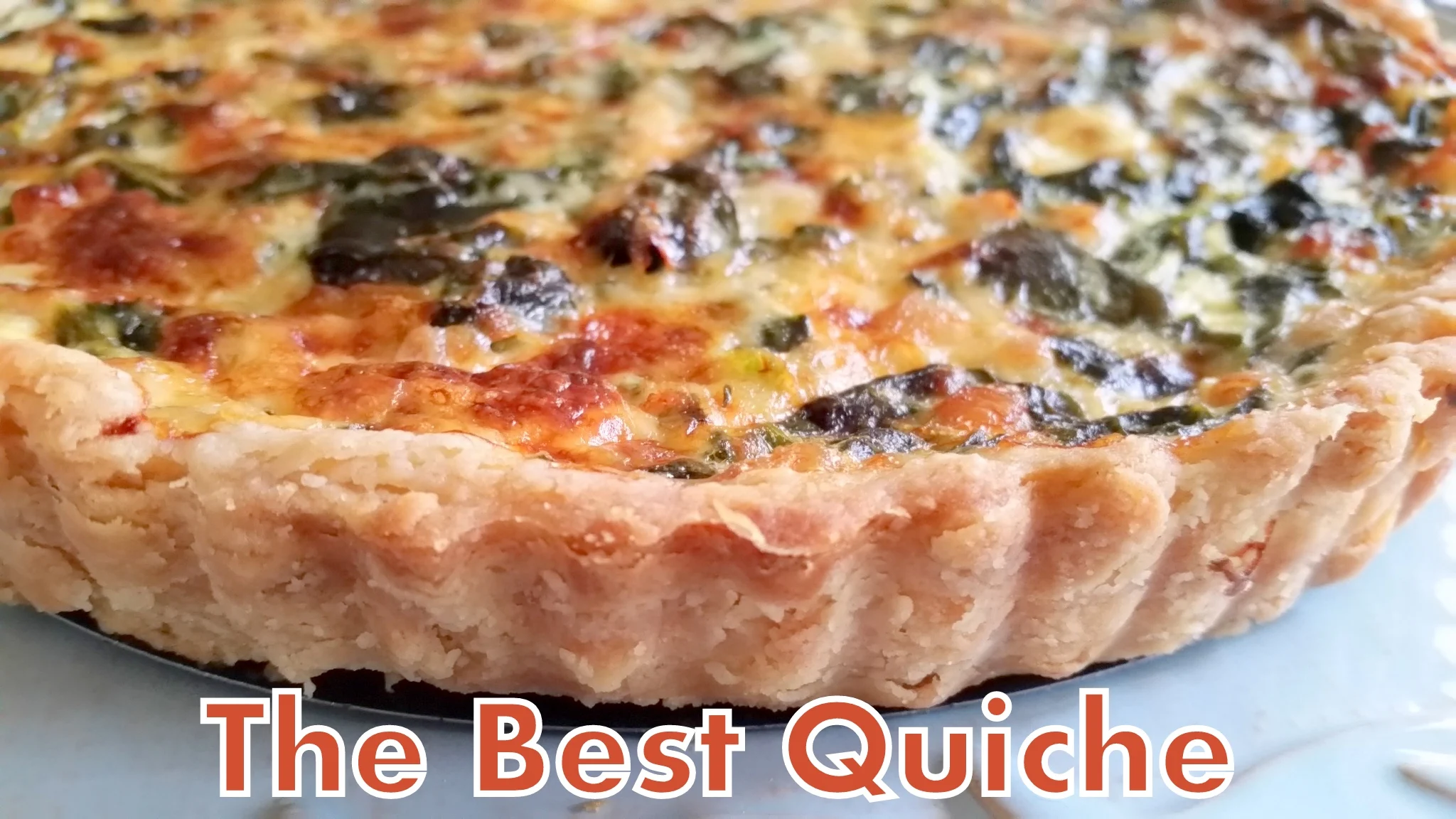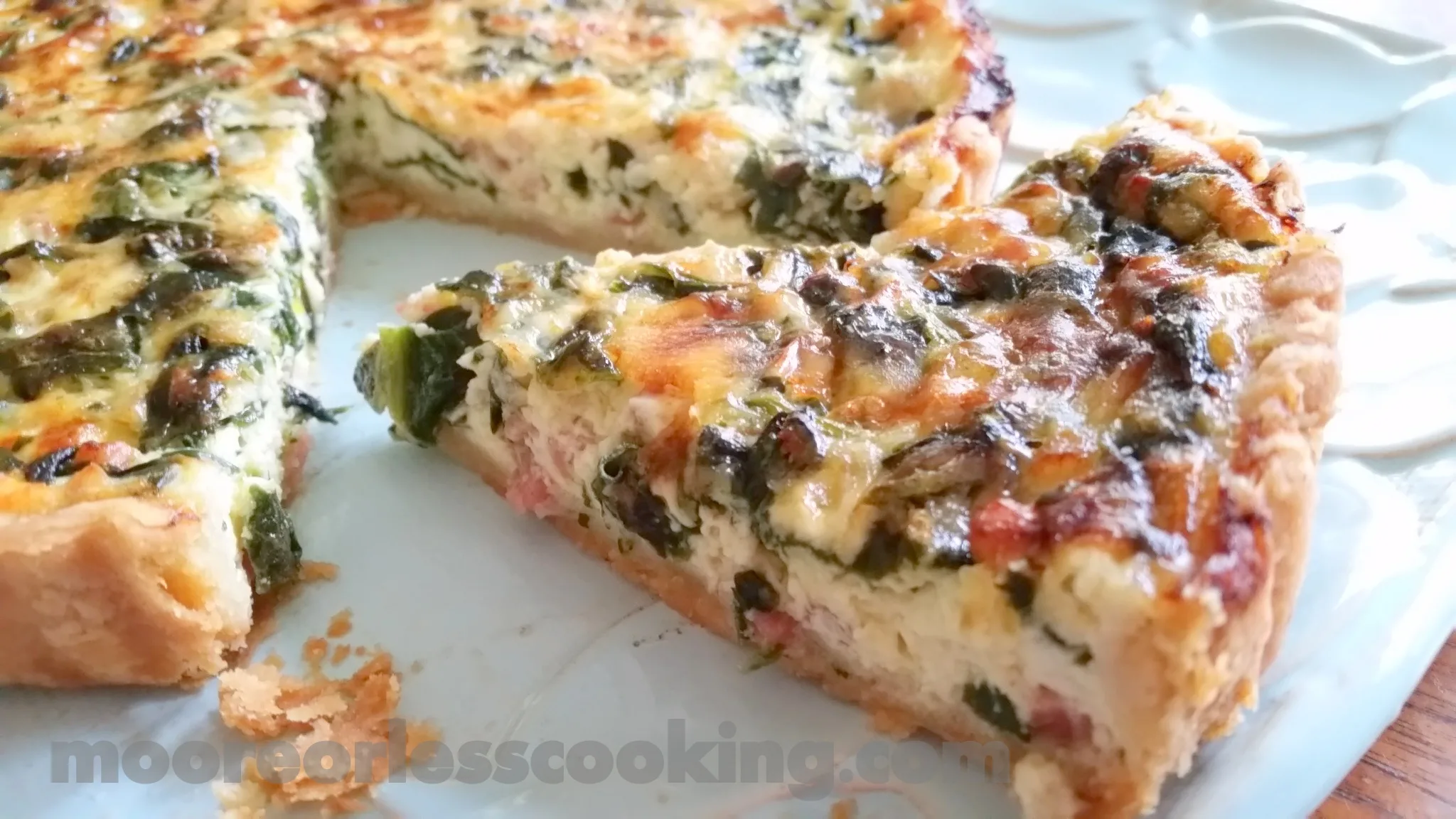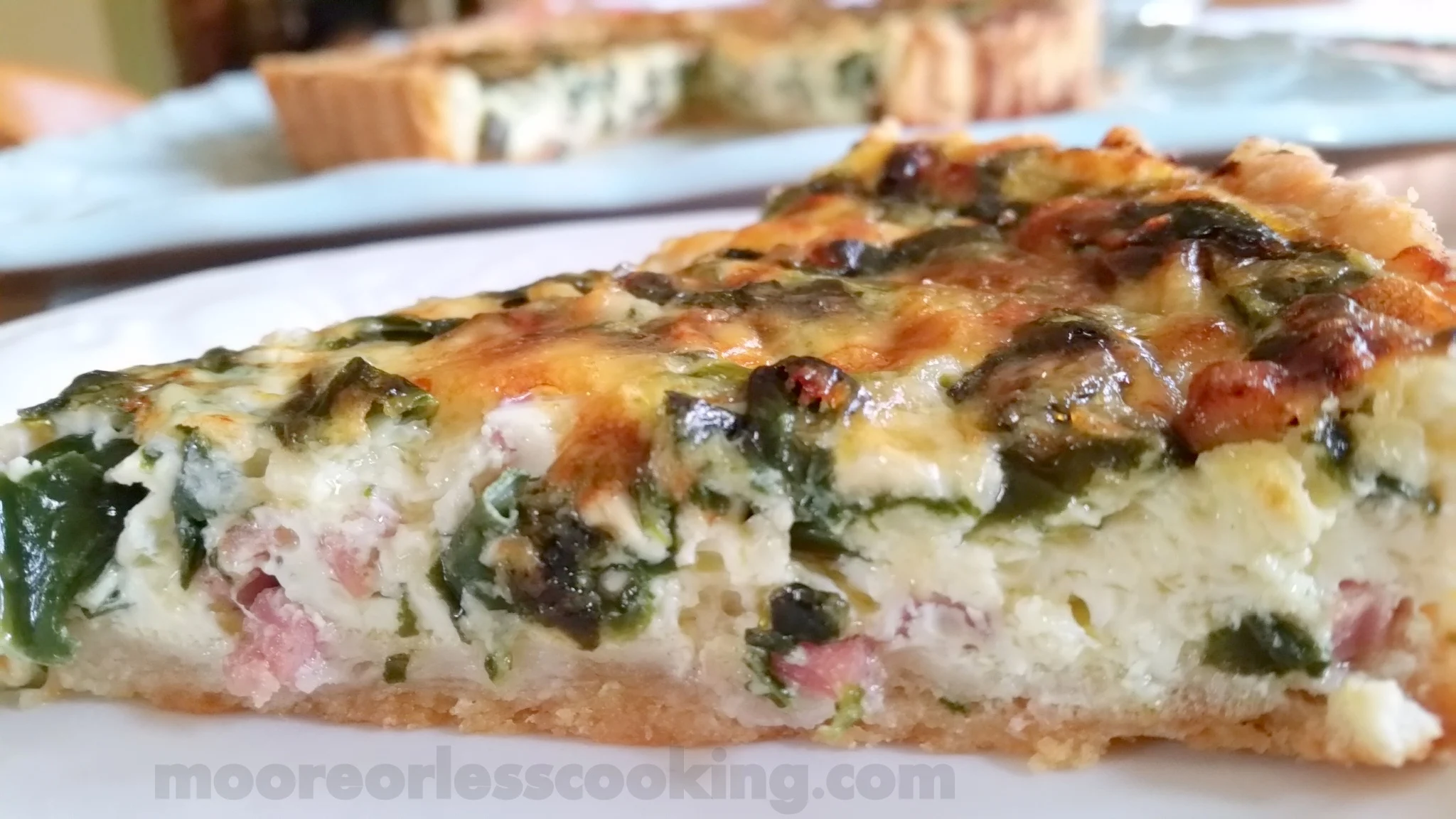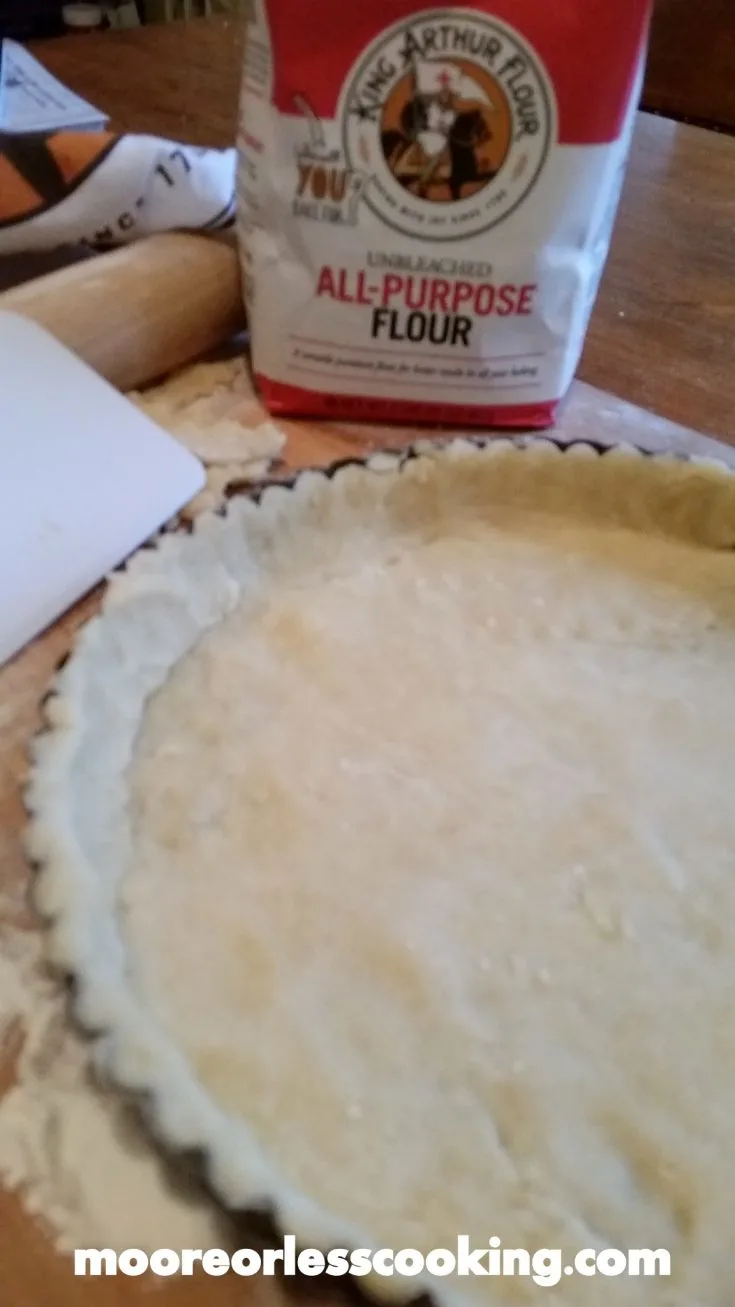 Yield:

1 quiche
The Best Quiche #Quichefeast
Total Time:
1 hour
5 minutes
Delicious Fluffy Cheesy Eggs, Crispy Pancetta, Shallots and Spinach in a Flaky Crust.
Ingredients
Crust
1-1/2 cup Crisco (vegetable Shortening)
3 cups King Arthur All-purpose Flour
1 whole Egg
5 Tablespoons Cold Water
1 Tablespoon White Vinegar
1 teaspoon Salt
Quiche
1 tbsp olive oil
1 shallot, chopped
4 oz pancetta,
1 cup spinach, chopped
3/4 cup shredded Cabot Seriously Sharp Cheddar cheese
1 cup whole milk
3 eggs
Salt and ground black pepper, pinches
Instructions
Crust
In a large bowl, with a pastry cutter, gradually work the Crisco into the flour for about 3 or 4 minutes until it resembles a coarse meal. In a small bowl, beat an egg with a fork and then pour it into the flour/shortening mixture. Add 5 tablespoons of cold water, 1 tablespoon of white vinegar and 1 teaspoon of salt. Stir together gently until all of the ingredients are incorporated.
Separate the dough into thirds. Note: Separating it into thirds will result in three thin crusts. If you prefer a more substantial crust, separate it in half.Form 3 evenly sized balls of dough and place each dough into a large Ziploc bag. Using a rolling pin, slightly flatten each ball of dough (about ½ inch thick) to make rolling easier later. Seal the bags and place them in the freezer until you need them. (If you will be using it immediately it's still a good idea to put in the freezer for about 15 to 20 minutes to chill.)
When you are ready to use the dough to make a crust, remove from the freezer and allow to thaw for 15 minutes. On a floured surface roll the dough, starting at the center and working your way out. (Sprinkle some flour over top of the dough if it's a bit too moist.) If the dough is sticking to the counter top use a metal spatula and carefully scrape it up and flip it over and continue rolling until it's about ½ inch larger in diameter than your pie pan.
With a spatula, lift the dough carefully from the surface of the counter into the pie pan. Gently press the dough against the corner of the pan. Go around the pie pan pinching and tucking the dough to make a clean edge. If using a tart pan, roll the rolling pan over dough in tart pan cutting off extra.
Quiche
Preheat oven to 400 degrees.
Roll-out dough and place in a 9-inch tart pan.
Over medium heat, sauté pancetta in olive oil until lightly crisp. Add shallot and cook until translucent. Add spinach and allow to wilt. Remove from heat.
In a medium bowl, whisk together eggs, milk, cheese, salt and pepper.
Place the pancetta mixture into the egg mixture. gently mix. Pour into pie crust.
Place the pan on a rimmed baking sheet, cover lightly with aluminum foil, and bake it for about 40 to 45 minutes. Remove the foil and continue baking for 10 to 15 minutes, or until the quiche is set and the crust is golden brown. (The quiche will still seem slightly loose, but will continue to set once remove from the oven.)
Remove from the oven and allow to sit for 10 to 15 minutes. If using a tart pan, remove the quiche from the pan, cut into slices with a sharp serrated knife, and serve!
Recipe adapted from Something To Snack On