My dear neighbor and amazing gardener asked me if I would like some Kale….. I would never turn down Kale, so off I went to see how his garden beds are doing. I am so impressed by how beautiful his beds look, tomatoes, kale, squash, and look over there! I spotted 2 beautiful Rhubarb plants! I asked if I could cut a couple stalks, I have some wonderful rhubarb recipes that I have been wanting to try.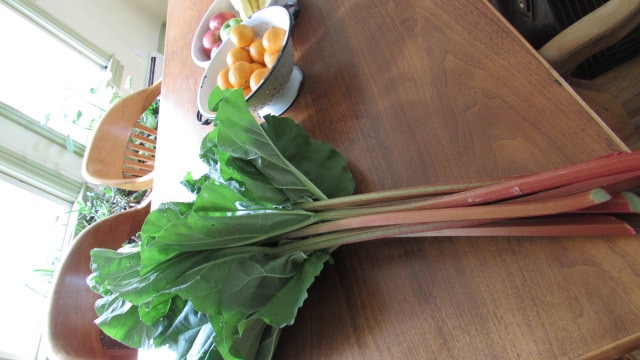 I quickly came home and chose a Rhubarb Custard Pie recipe that sounded wonderful. My son's birthday is tomorrow and he always asks for Birthday Pie.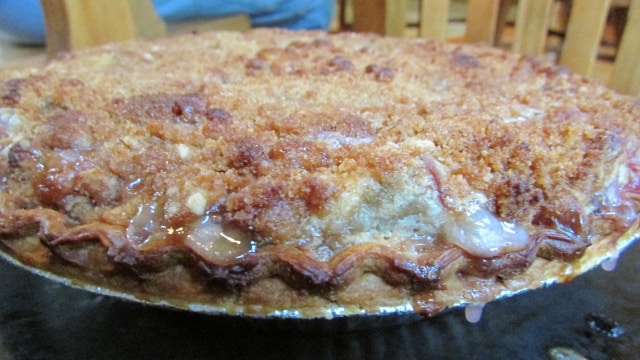 I didn't make my own crust this time, but here is my recipe for the best flakiest home made crust.
Homemade Pie Crust Recipe
Makes one 9 inch deep dish pie crust
1 cup all purpose flour
1/2 tsp salt
1/3 cup vegetable shortening
2-3 TBSP cold water
Directions
Combine flour and salt in a medium bowl, cut in vegetable shortening with a pastry blender or two knives until mixture is crumbly. Sprinkle with water, blend until mixture holds together. Shape dough into a ball, place on lightly floured surface. Roll out dough to 1/8 inch thickness. Line pie plate with pastry. Turn edge under, crimp edge as desired.
Rhubarb Custard Pie
Serves 6.
9″ unbaked pie crust, chilled
1/2 cup flour
1/2 cup firmly-packed dark brown sugar
1/4 cup unsalted butter, melted
4 cups diced fresh rhubarb (about 1 lb. of rhubarb)
1 cup sugar
1/3 cup flour
1 cup sour cream
Preheat the oven to 450° F.
For the topping: Mix together the 1/2 cup flour, brown sugar and melted butter. Set aside.
In a large mixing bowl, combine the diced rhubarb, sugar, 1/3 cup flour, and sour cream. Transfer the pie filling to the prepared pie crust. Sprinkle the topping over the pie filling.
Bake the pie on the lower-middle rack of the oven at 450° F. for 10 minutes. Lower the heat to 350° F. and continue baking for 35 to 45 minutes more, until the filling starts to bubble.
Let cool completely before serving. Serve room temperature or chilled.
Recipe adapted from Ward Street Bistro
If you would like to subscribe to future posts, you can do it here
MOORE PIE RECIPES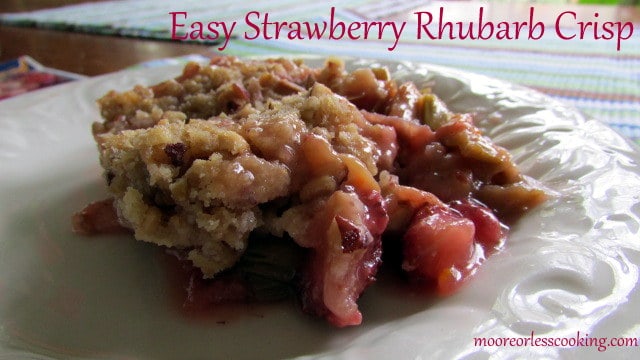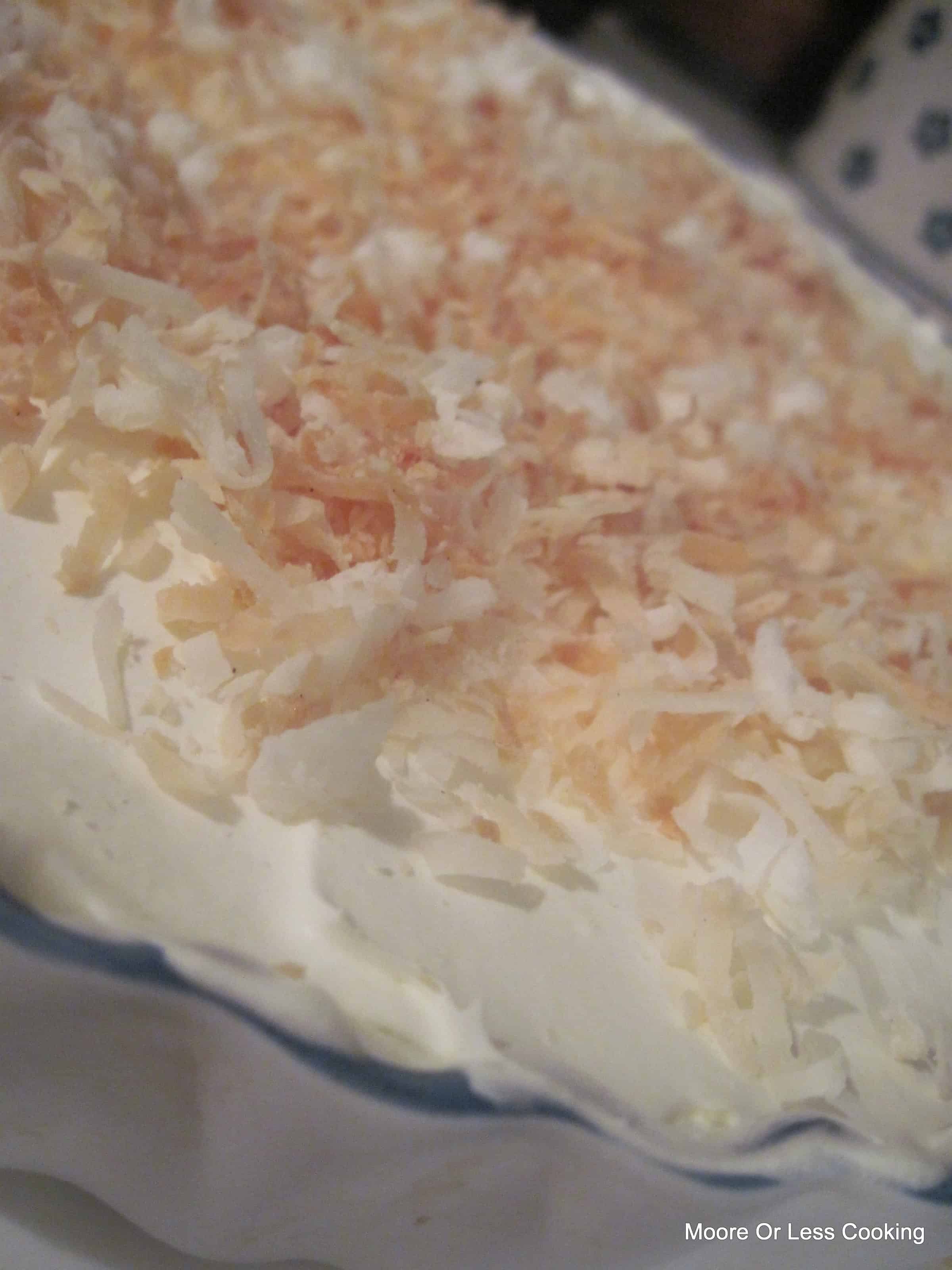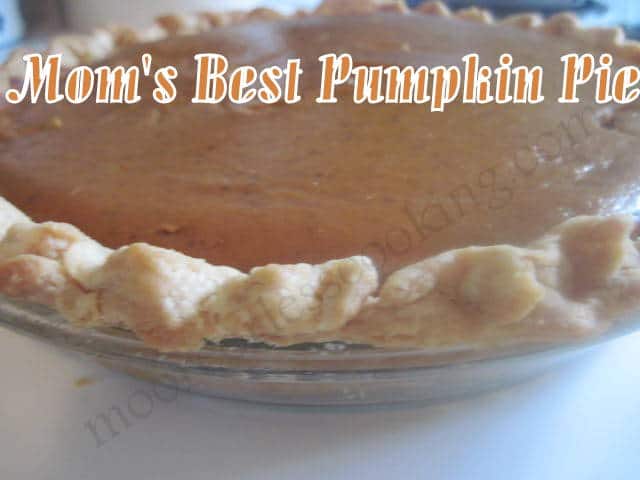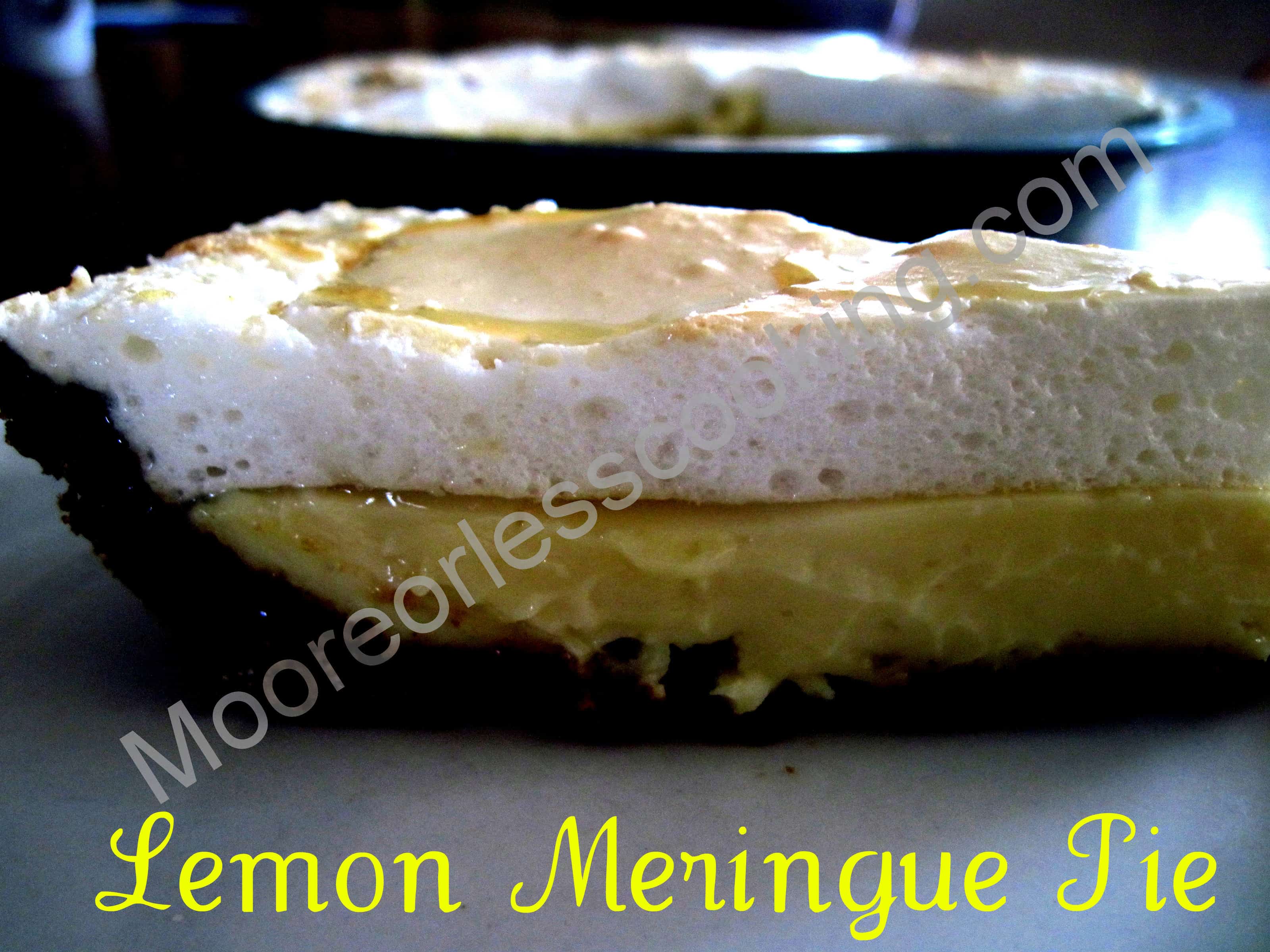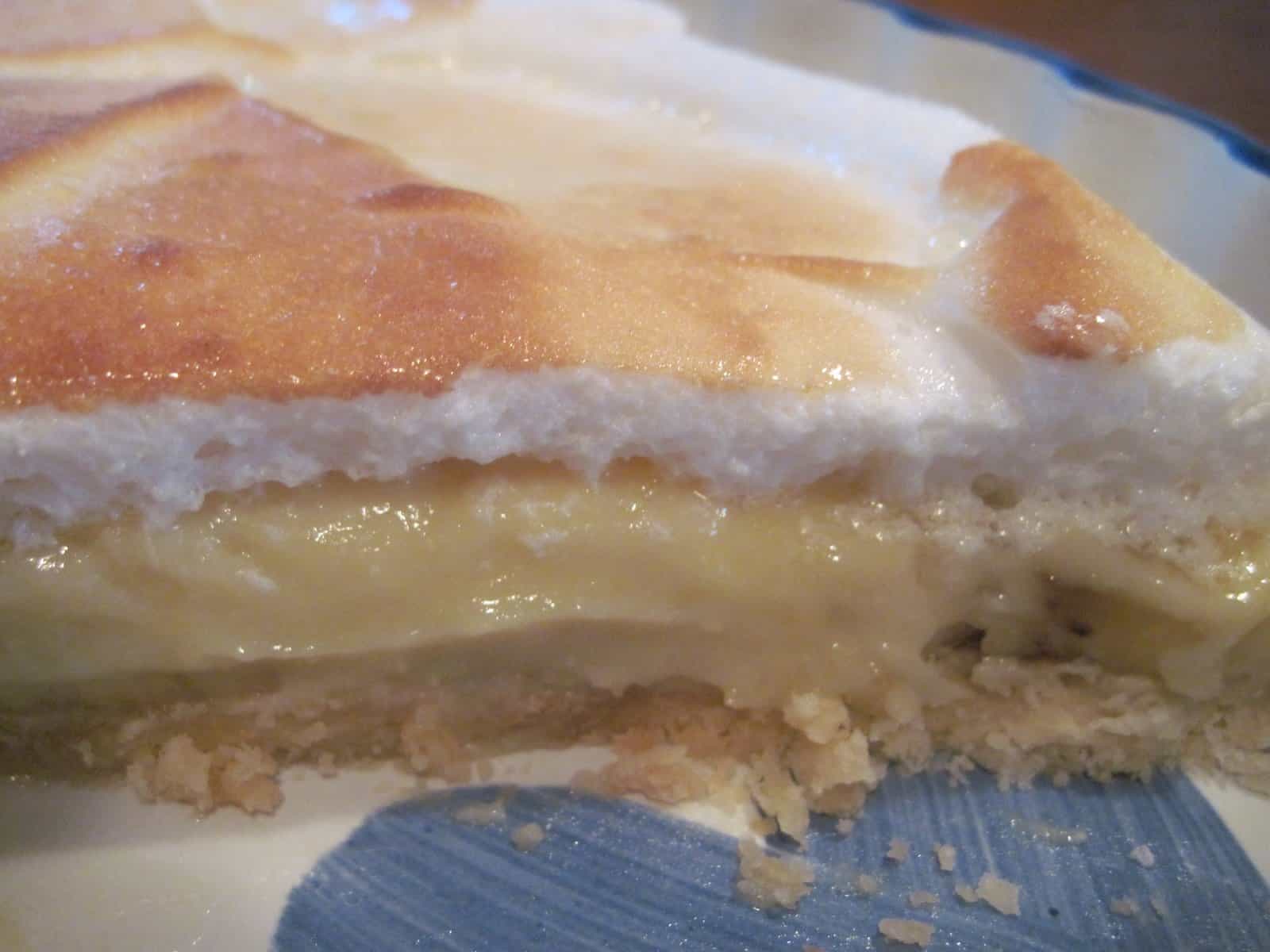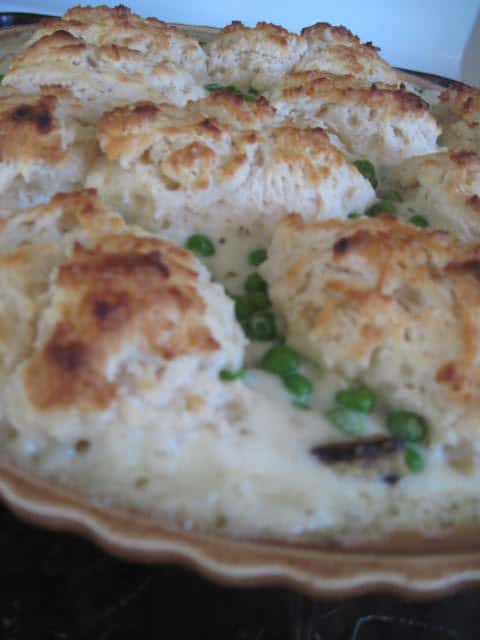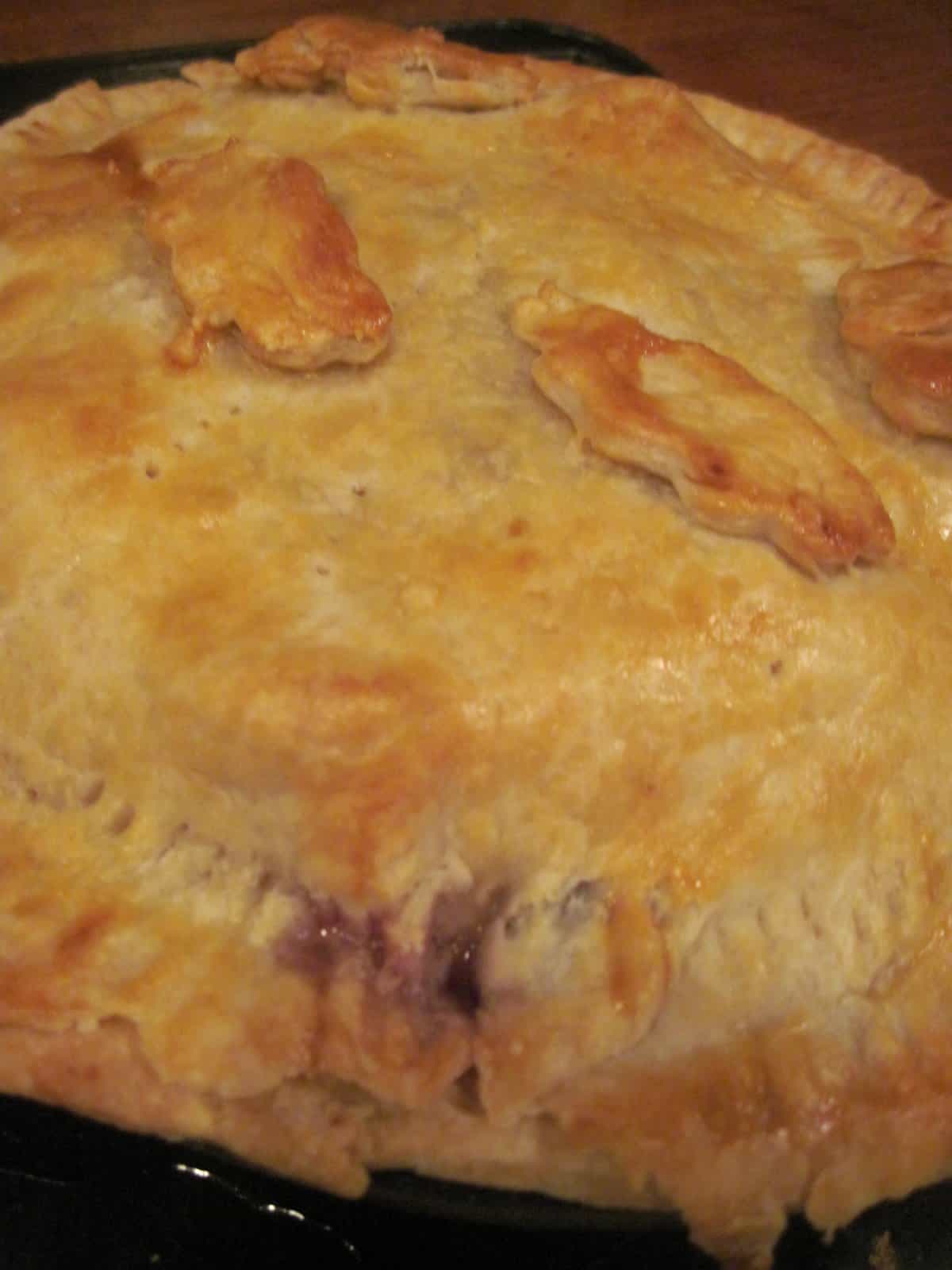 LINKED UP: