Homemade bread is made easy with this recipe that starts in a Ziploc bag and finishes as a fragrant, warm, and golden loaf in the oven. It's a mess-free way to make bread that turns out deliciously perfect every time!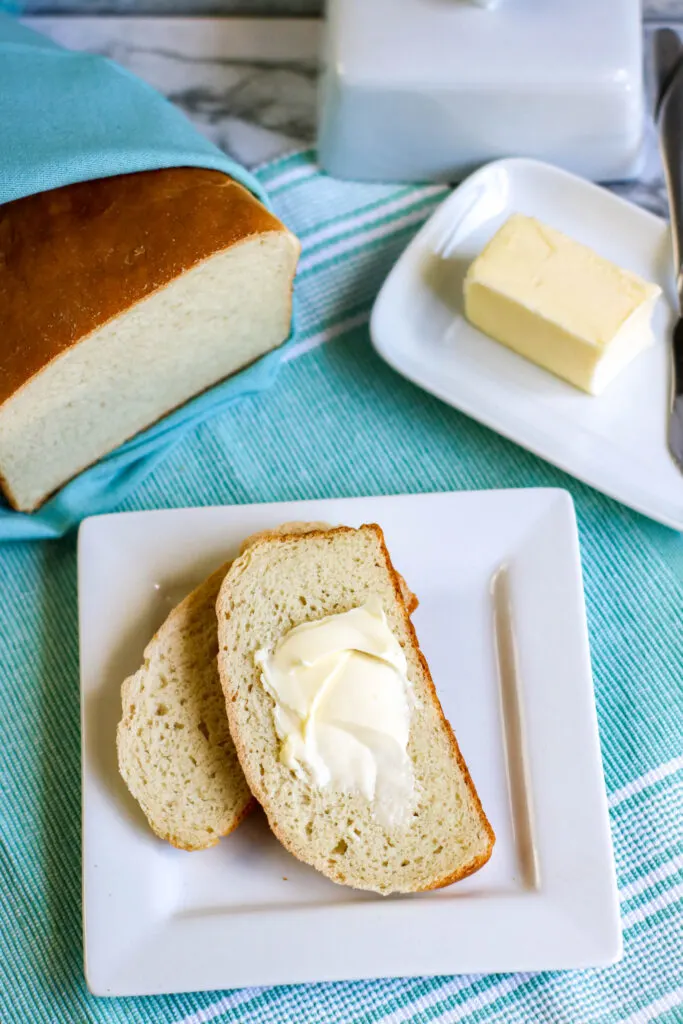 This may be the most fun you've ever had making bread! All the prep work is done in a bag so there are no bowls or mixers required. And the result? An unbelievably tasty loaf of white bread that's perfect for slicing for sandwiches, toast or just to add a smear of butter on and enjoy.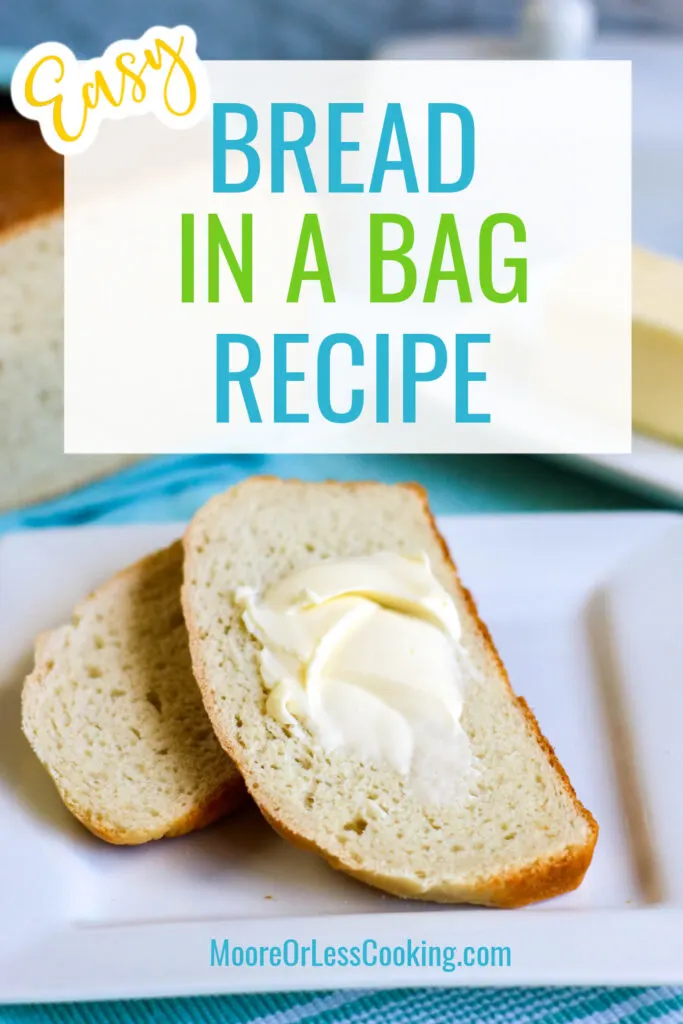 If you have young kids, this method of making bread is also a great way for them to learn about bread-making and to help you out in the kitchen. It's easy enough for them to measure and add ingredients to the plastic bag without worrying about making a mess or dealing with complicated appliances. They'll be able to see how the ingredients interact with the yeast and watch it bubble as it turns into dough. Once you take the dough out of the bag, it does need some rising time in the loaf pan before it's ready for the oven, but that, too, is educational.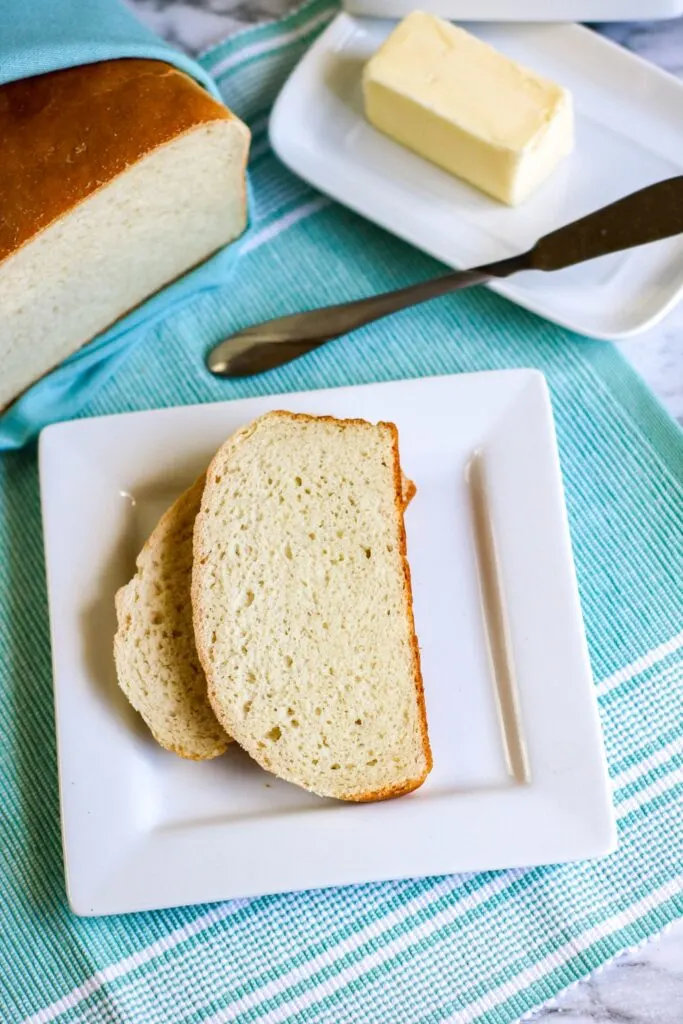 My favorite part of this recipe, other than the deliciously baked bread, is that there's minimal cleanup. The only things I end up washing are the measuring cups and wiping down the counter where I floured and rolled out the dough. Win-win!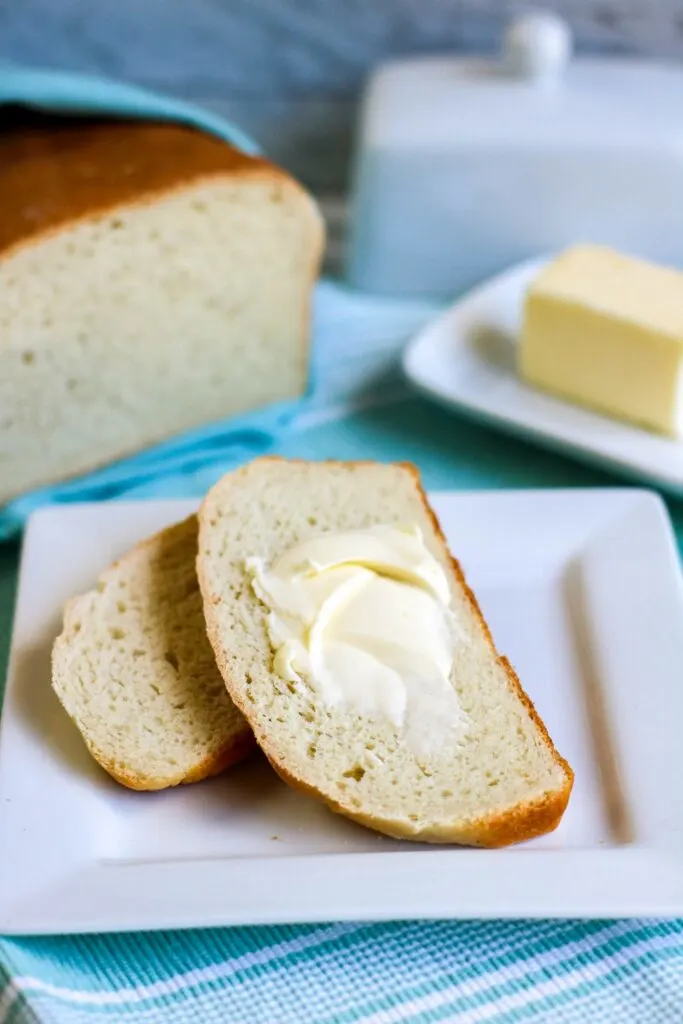 So grab all these basic pantry ingredients along with a large Ziploc bag and make this easy bread in a bag soon!
Ingredients Needed To Make Bread In A Bag
Flour – all-purpose flour is fine.
Sugar – use white granulated sugar.
Rapid Rise Yeast
Warm Water – from the tap of heated and cooled to 110 to 120 degrees
Vegetable Oil
Salt
Freezer Bag – gallon size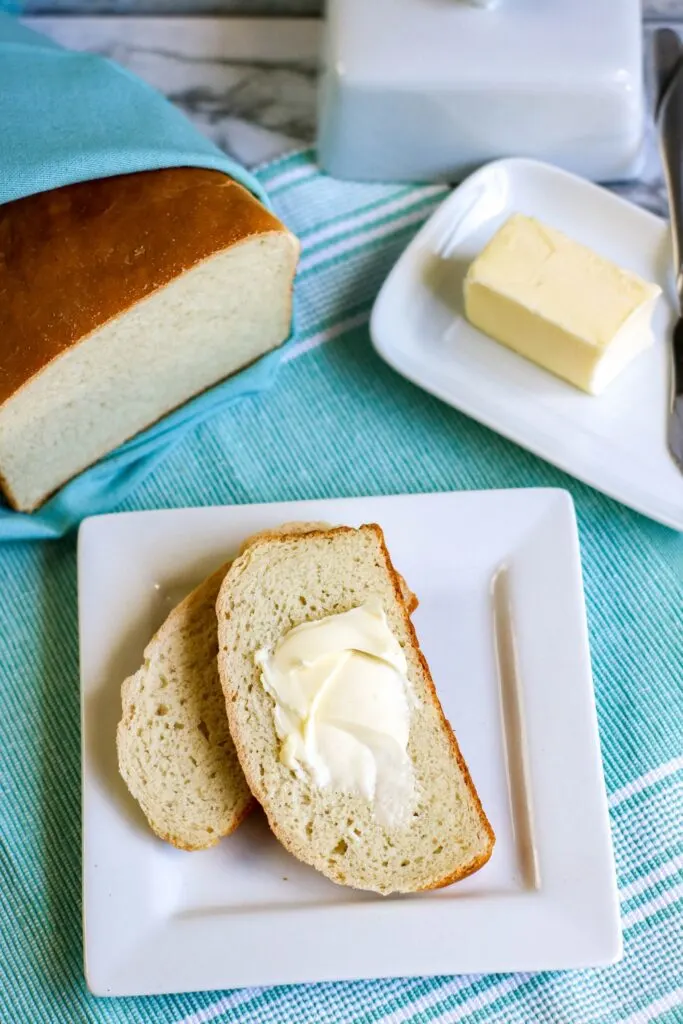 How To Make Bread In A Bag
Note: This is a summary of the recipe steps. For complete instructions, see the printable recipe card down below.
Place one cup of the flour into a gallon size plastic bag along with the yeast and sugar. Seal and shake to combine.
Open the bag and pour in the water. Seal and squeeze to combine.
Let the bag rest for 10 minutes so the yeast will activate.
Open the bag and add oil and remaining flour and salt. Seal and squish and knead to incorporate the ingredients.
Flour a large surface on your counter and remove the dough from the bag and knead for about 5 minutes until the dough bounces back when pressed.
Shape the dough into a loaf and add to a prepared 9×5 inch bread pan.
Cover and let the dough rise for an hour. It should double in size.
Bake in the oven for 30 minutes until golden brown on top.
Remove from the oven and get the loaf cool in the baking pan before flipping it out onto a wire cooling rack.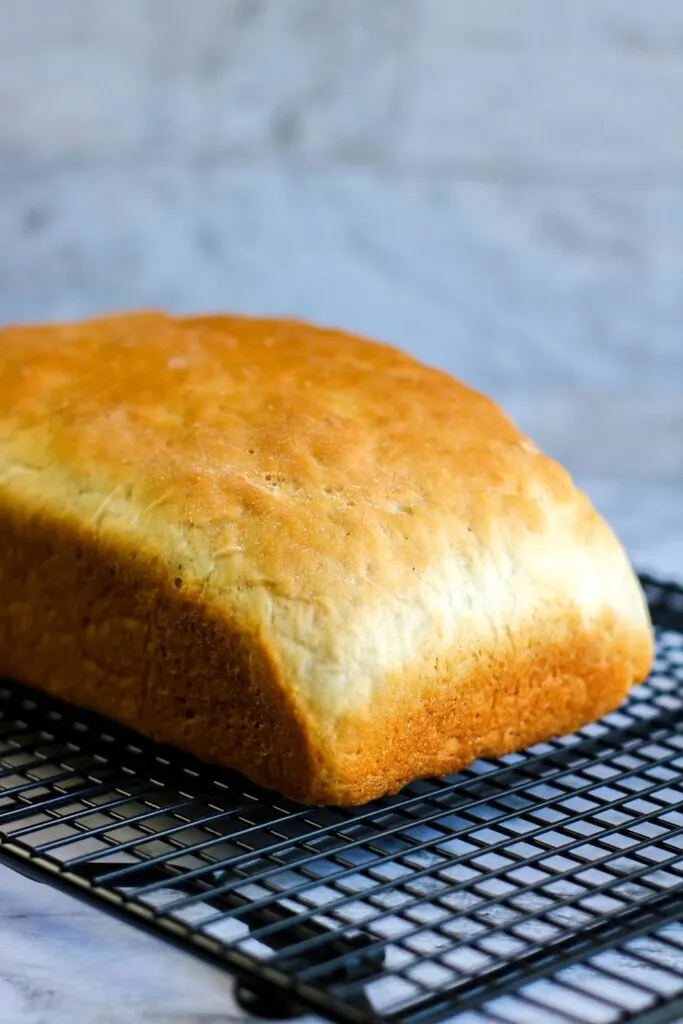 Ways To Serve And Enjoy Your Bread In A Bag Loaf
Your freshly baked loaf of bread is just waiting for you to put it to delicious use in a variety of ways. Here are some tasty ideas for how to enjoy it.
Freshly Sliced And Warm: A warm slice fresh from the oven and smeared with butter is always a delicious treat.
Grilled Cheese: Two slices slathered with butter on all sides and filled with your favorite cheese can be skillet grilled to melty golden perfection in just minutes!
Garlic Bread: slice a thick piece and load it with garlic butter for a quick trip under the broiler to toast it to savory goodness. Perfect with an Italian meal or even tomato soup!
French Toast: Day-old slices dunked in an egg mixture can be skillet-browned to yumminess for a quick French Toast meal. Top with butter and syrup and dig it!
Croutons: If your bread is several days old, this is the perfect time to turn it into croutons. Cut the sliced into bite-sized chunks and drizzle with olive oil and seasonings like salt, pepper, and garlic powder. Bake on a sheet pan at 375°F until they start to turn golden brown, Be sure and stir them once or twice so all sides brown evenly. Croutons are perfect for soups and salads!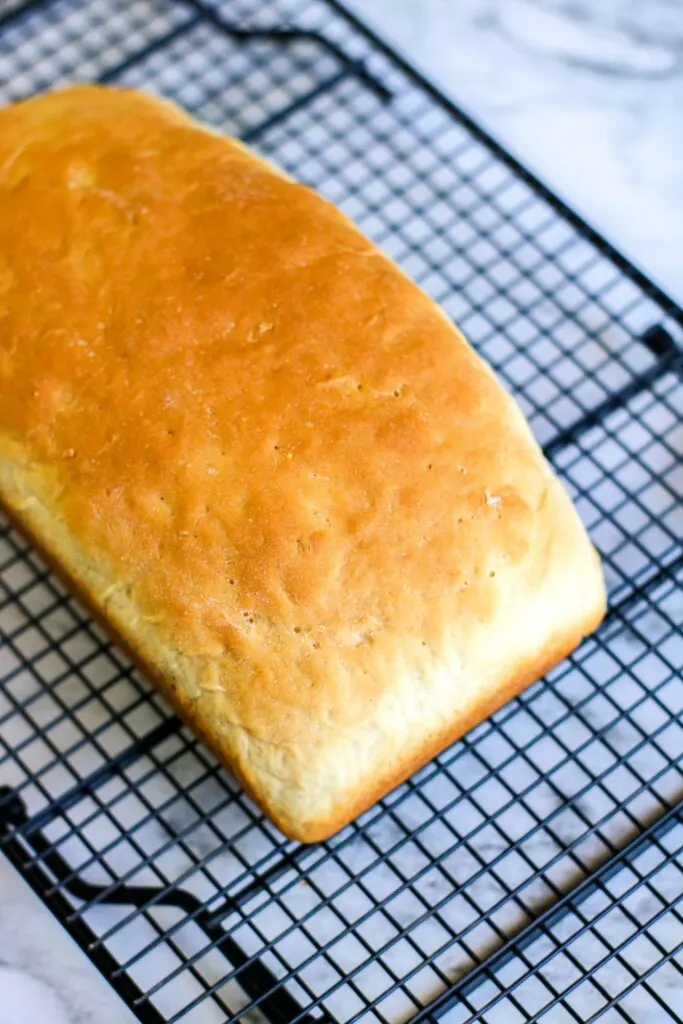 How To Store Your Bread In A Bag Loaf
Once your bread has been baked, you'll want to keep it fresh for as long as possible. Here are some tried and true ways to store it.
Counter
Most folks store their bread on the counter for convenience. This is perfectly fine, but here are a few ways to help it stay fresh.
Store it in paper rather than plastic. Plastic wrappers or bags actually encourage mold growth as they trap heat and moisture inside the bag. Opt for a paper bag instead.
Keep away from heat sources. Heat will encourage mold growth and well as helping the bread to grow stale much more quickly. Find a cool place to stash your bread, such as a cabinet, drawer, dark pantry, or even a bread box.
Freeze It
You can always freeze a loaf of bread that's been completely cooled. This is great for meal planning so you'll always have a loaf ready to pull out and defrost in the fridge. Wrap tightly in a freezer-safe bag or plastic wrap.
You can even freeze sliced bread. Use parchment or wax paper between slices before wrapping and sealing so you can pull out a few slices at a time if you don't want to defrost the entire loaf.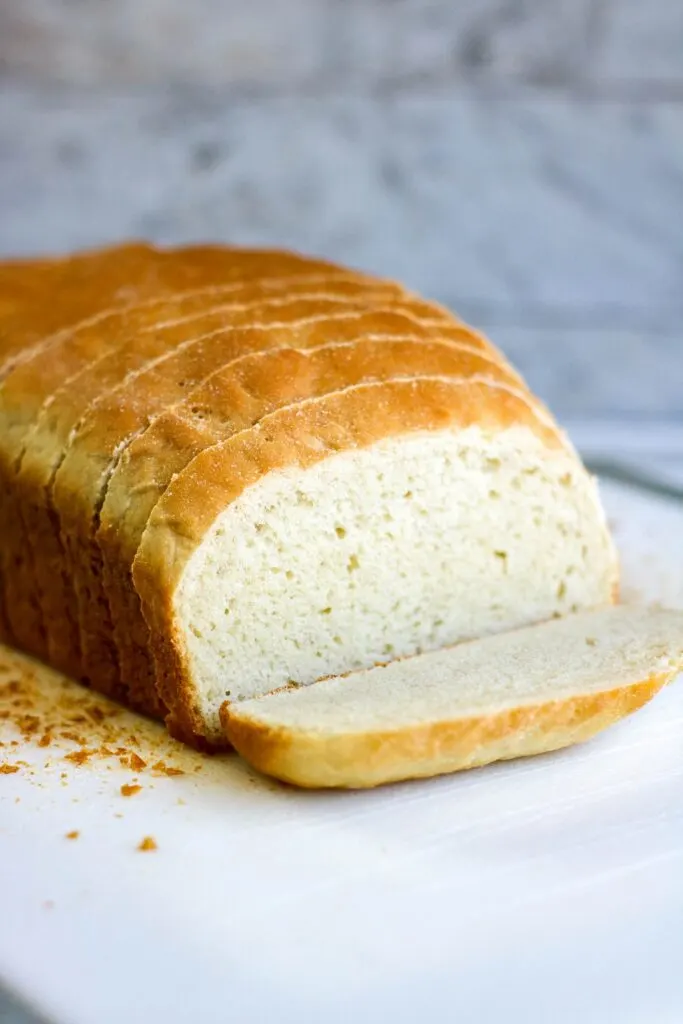 More Bread Recipes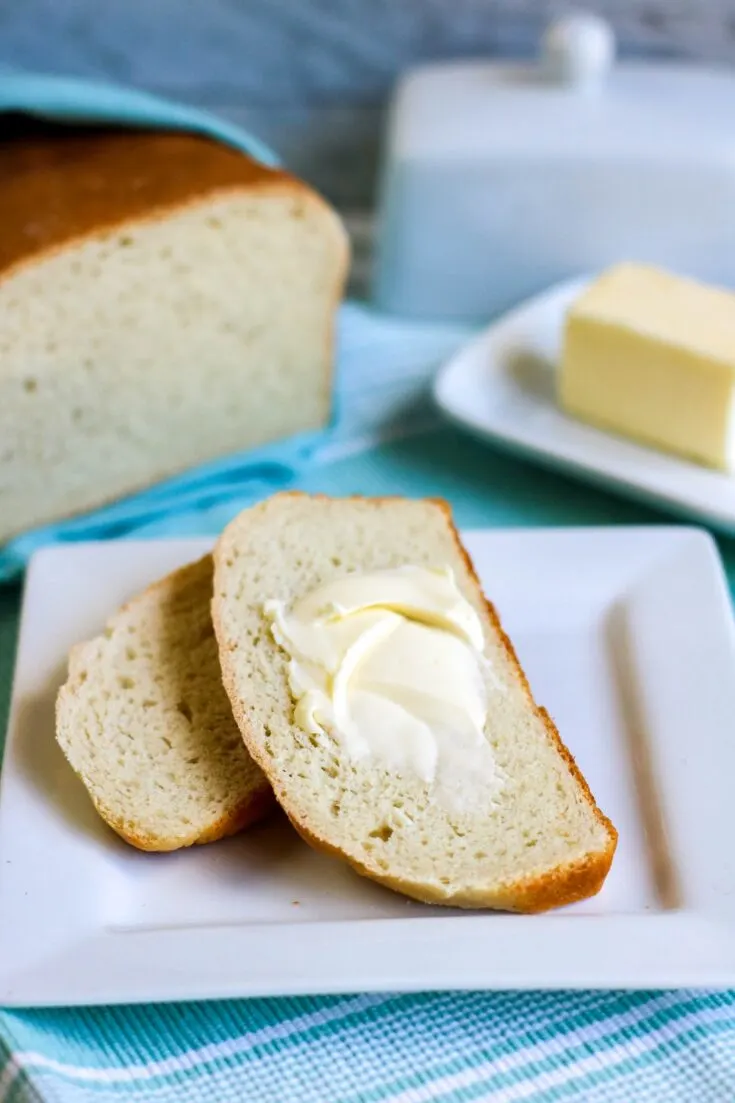 Yield:

One Loaf Bread 12 slices
Bread in a Bag Recipe
Prep Time:
1 hour
15 minutes
Total Time:
2 hours
15 minutes
Homemade bread is made easy with this recipe that starts in a Ziploc bag and finishes as a fragrant, warm, and golden loaf in the oven. It's a mess-free way to make bread that turns out deliciously perfect every time!
Ingredients
3 cups flour, divided
3 tablespoons sugar
2 ¼ teaspoons rapid rise yeast
1 cup warm water (110 to 120 degrees)
3 tablespoon vegetable oil
1 ½ teaspoon salt
1 gallon-size freezer bag
Instructions
In a freezer bag, add 1 cup of flour, sugar, and yeast. Seal and shake together.
Open the bag and pour in water. Seal and squeeze/shake the bag to mix until blended.
Rest the bag for 10 minutes on the counter or until bubbles form in the bag.
Re-open the bag, add the oil, and 1 cup of flour. Seal and mix by squeezing/squishing the bag.
Add remaining flour and salt to the bag and seal. Knead the bag until the flour is completely incorporated.
Turn out the dough onto a lightly floured surface and knead until the dough bounces back easily when pressed, about 5 minutes.
Shape into a loaf and place in a 9x5 inch bread pan spritzed with nonstick cooking spray. Cover and allow to rise until doubled in size, about 60 minutes.
While the dough rises, preheat the oven to 375 degrees.
Bake the bread for 30 minutes or until golden brown.
Cool in the baking pan for 10 minutes before flipping out onto a wire cooling rack.
Recommended Products
As an Amazon Associate and member of other affiliate programs, I earn from qualifying purchases.
Nutrition Information
Yield
12
Serving Size
1
Amount Per Serving
Calories

158
Total Fat

4g
Saturated Fat

0g
Trans Fat

0g
Unsaturated Fat

3g
Cholesterol

0mg
Sodium

266mg
Carbohydrates

27g
Fiber

1g
Sugar

3g
Protein

4g