Peach Tart: Easy and delicious peaches in a puff pastry crust, perfect as a last minute dessert.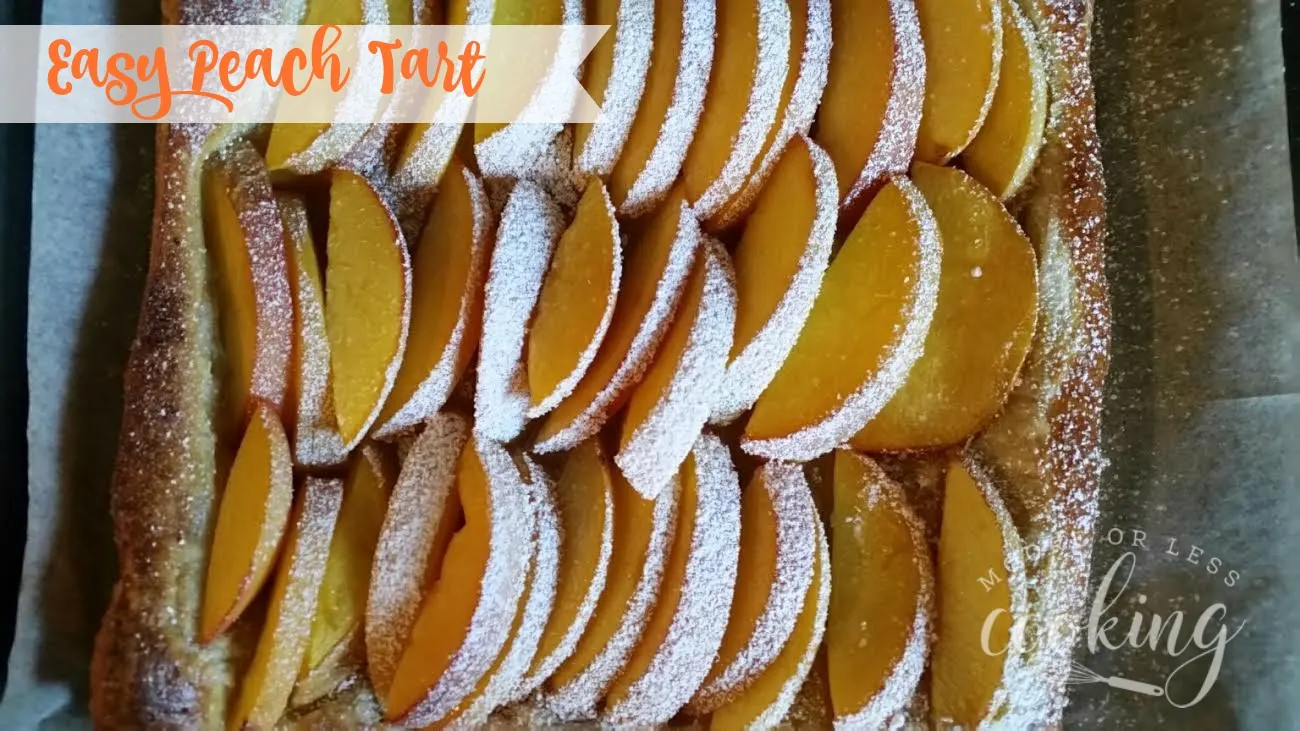 I told you that I was going to make a lot of peach desserts…I warned you! When I ordered the case of peaches from our local Amish Market, I was thinking small case, boy was I wrong… what was I thinking? Seriously, these are the biggest juiciest, sweetest peaches! So I decided to make a peach tart! It is so easy to make, you are going to LOVE this!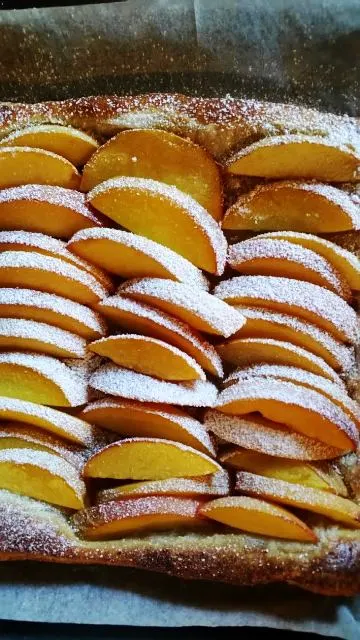 Plus, if you don't have a lot of time before guests arrive, just take your puff pastry out of the freezer.( I stocked up because I have lots of coupons! ) Slice up the peaches, squeeze lemon juice over them in a bowl, mix up, so they won't turn brown.
Poke holes in the puff pastry, layer the peaches and bake! Voila! Easy Peasy! Serve with Vanilla Ice Cream or Whipped Cream! So delicious and the perfect light dessert!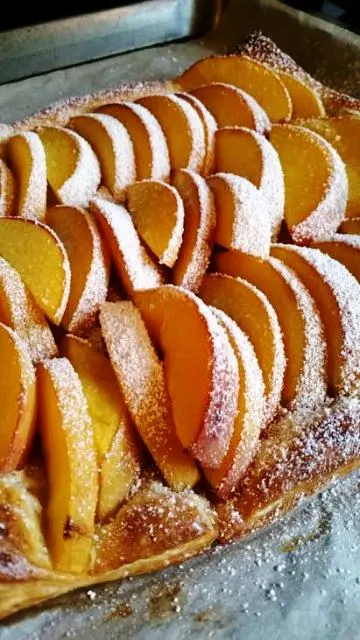 Before going in the oven. Edge the puff pastry with a knife, poke holes with fork. layer peaches.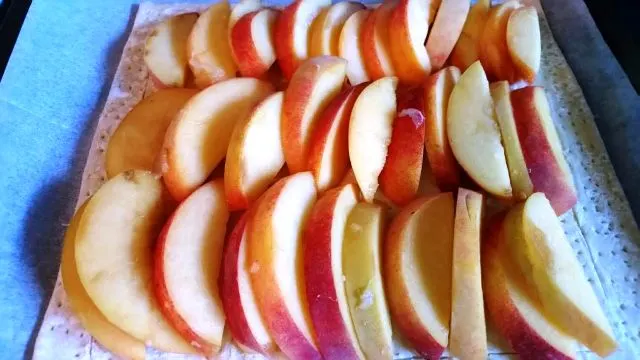 After baked! Beautiful!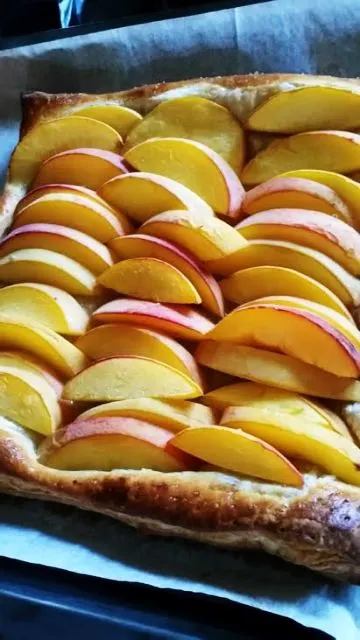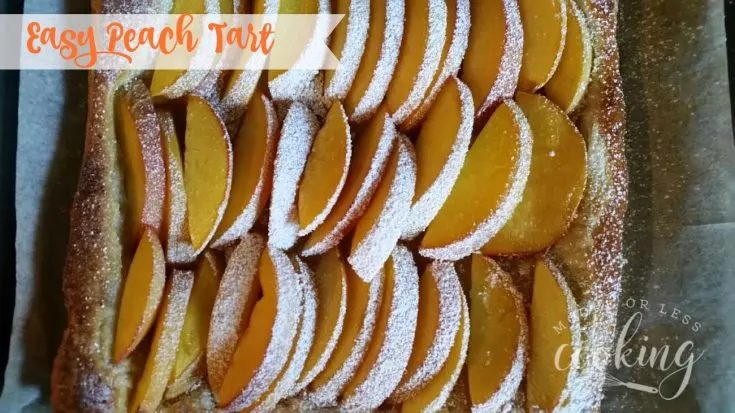 Yield:

serves 6-8
Easy Peach Tart
Simple, yet stunning, Peach Tart.
Ingredients
1 sheet frozen puff pastry (half of a 17.3-ounce package), thawed
3 large peaches, sliced
1 Tablespoon fresh lemon juice
1 large egg
Instructions
Preheat the oven to 425ºF.
Line a baking sheet with parchment paper.
In a bowl, toss together the peaches with the lemon juice.
Unfold puff pastry onto the baking sheet.
Lightly score the dough by cutting a border 1 inch from the edges.
Prick the pastry all over with a fork.
Arrange the peach slices so that they are slightly overlapping each other in three rows inside the border.
Wisk together the egg with 2 teaspoons water in a bowl.
Brush the egg wash around the edges of the tart.
Bake the tart for 15 to 17 minutes until it is golden brown.
Remove the tart and let it cool slightly then dust it with confectioners sugar and serve.
Serve with Vanilla Ice Cream or Whipped Cream.
Recipe adapted from
Just a Taste
Pin It: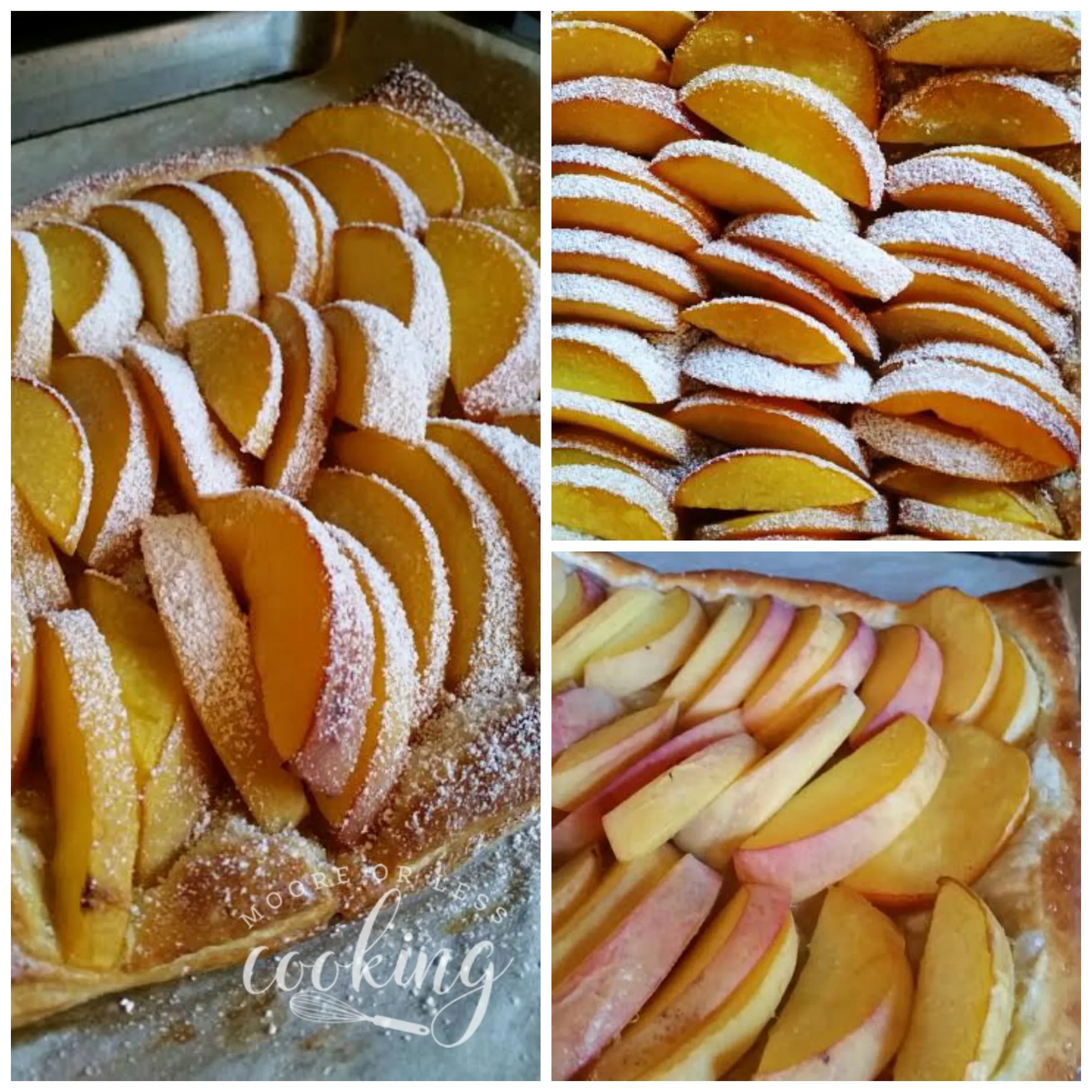 FREE! TO GET MOORE OR LESS COOKING RECIPES DELIVERED TO YOUR EMAIL, CLICK HERE MOORE OR LESS COOKING FOOD BLOG
FACEBOOK | TWITTER | GOOGLE+ | PINTEREST | BLOGLOVIN | INSTAGRAM |
Looking for More Peach Desserts?
Upside-Down Peach Cake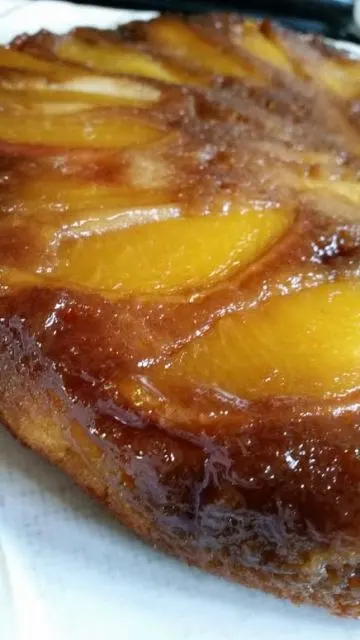 Peach Crisp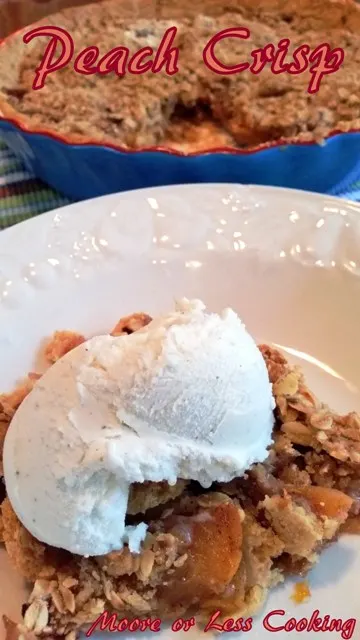 Dole Peach Bellini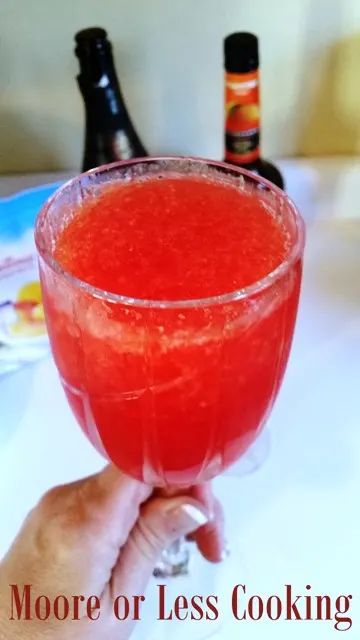 PEACH-RASPBERRY CRISP PIE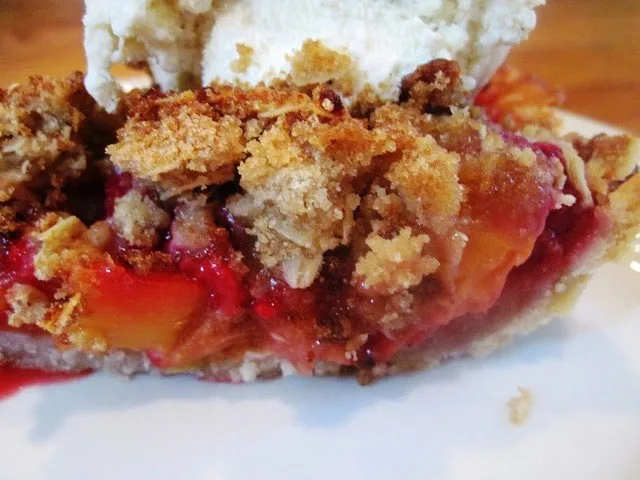 Peach Dump Cake