This post is sponsored by Blue Diamond Almonds. Ditch the chips and grab some Game Changing Flavors this football season! Enter for a chance to win the Ultimate Football Party Prize Pack, get great savings and ideas for delicious snack hacks at GameChangingFlavors.com.
I love snacking on almonds and thought that Savory Mini Cheese Balls would be a perfect appetizer for our football night! I used finely chopped Smokehouse Almonds and Wasabi  & Soy Sauce Almonds to coat cream cheese and garlic balls! They were a hit! The guys were impressed that I made these in a jiffy and the presentation was beautiful.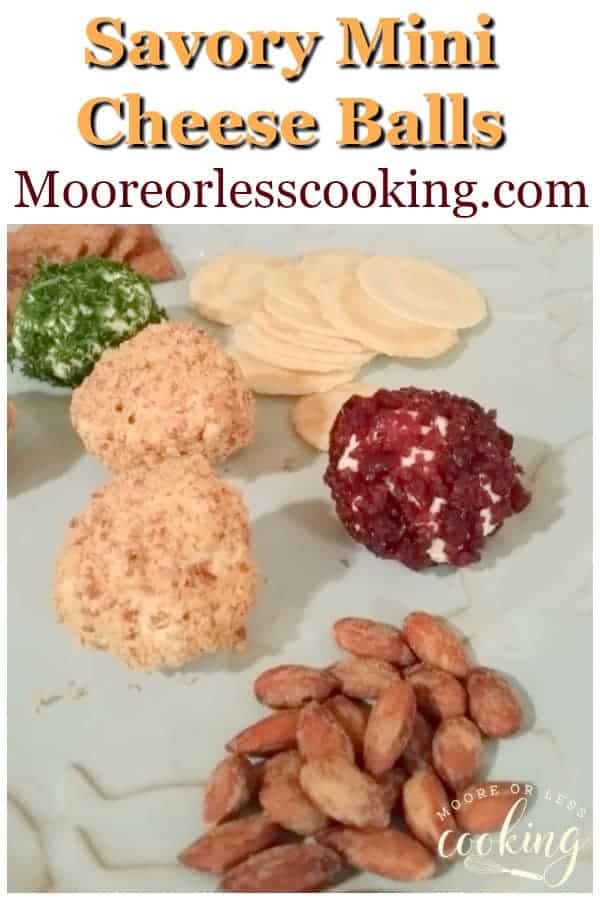 Serve these Mini Cheese Balls with your favorite crackers and/or veggies for a healthy snack! The Smokehouse and Wasabi & Soy Sauce almonds have a wonderful zippy flavor that is a great addition to your party platters.
These cheese balls were so fun and easy to prepare. This recipe makes 6 Cheese Balls.