If you haven't noticed on my blog, I have a love for anything with pineapple. I have made pineapple upside-down cakes many, many times. They are always a big hit and disappear quickly. This time I am making cupcakes, but I added more chopped pineapple to the batter. Love the addition, I think you will too! These cupcakes are so moist and full of flavor. The pineapple and brown sugar caramelizes in the cupcake pan which puts the flavor over the top! Since they are cupcakes size, you can have more than one, I won't tell!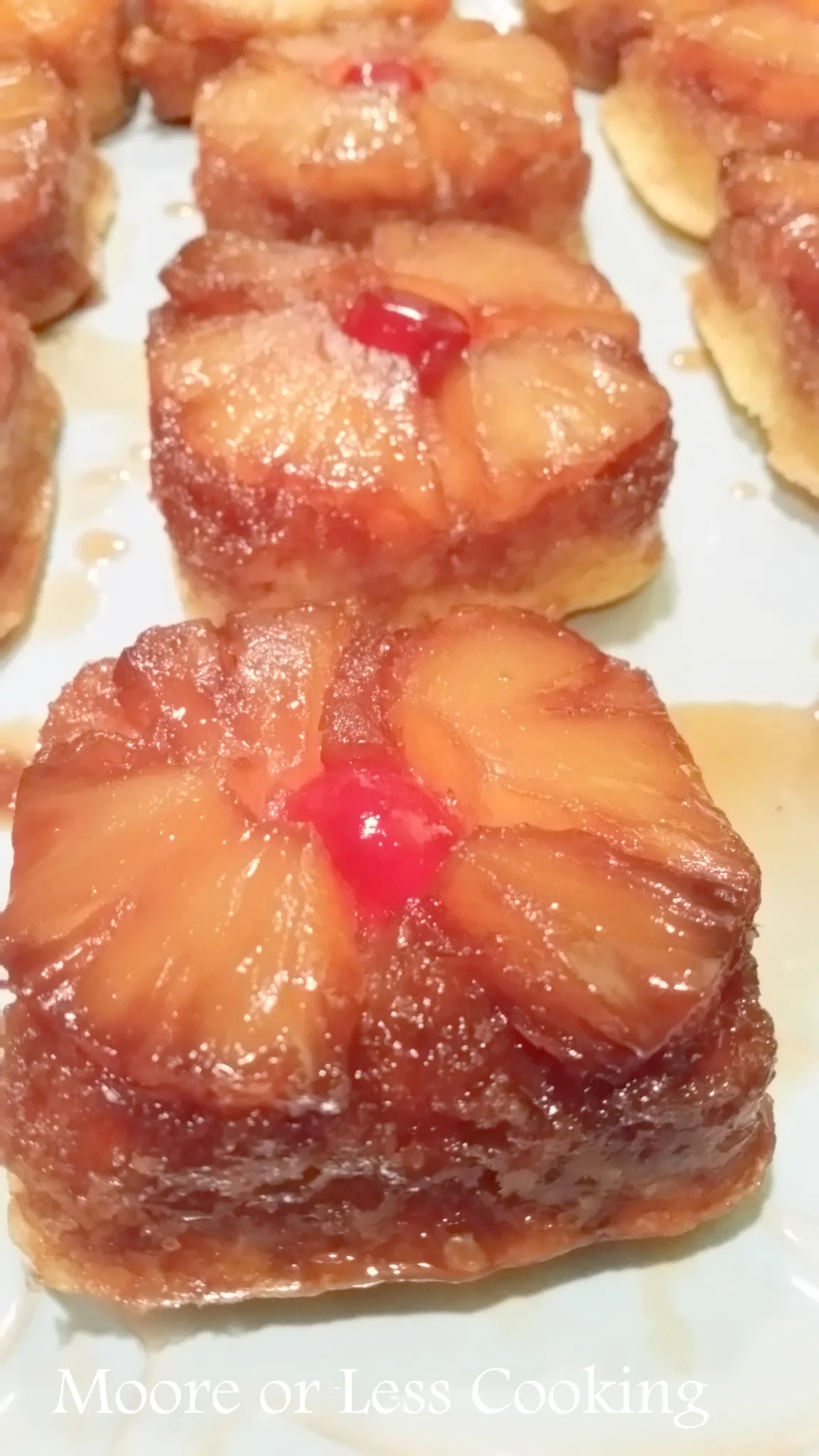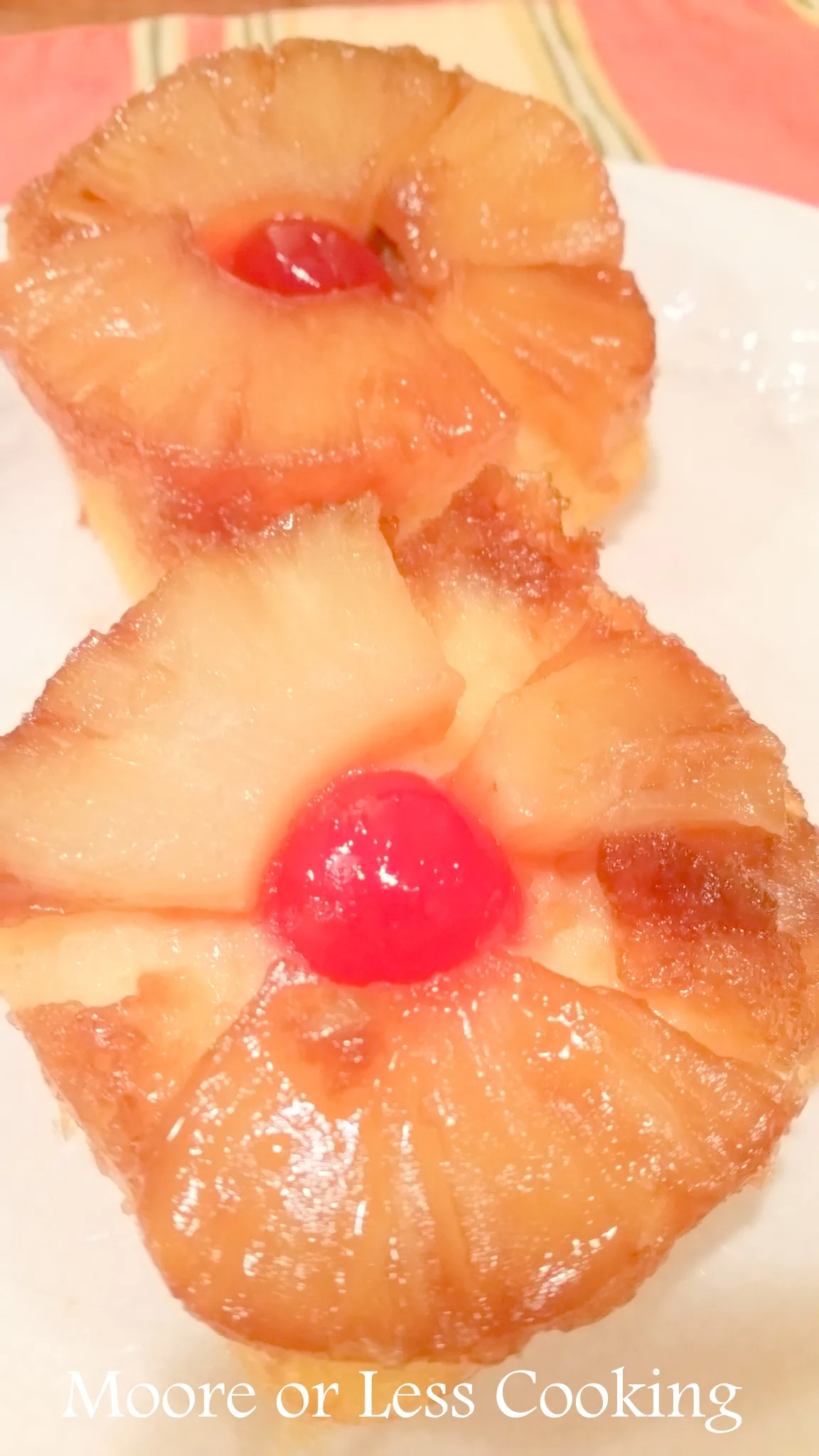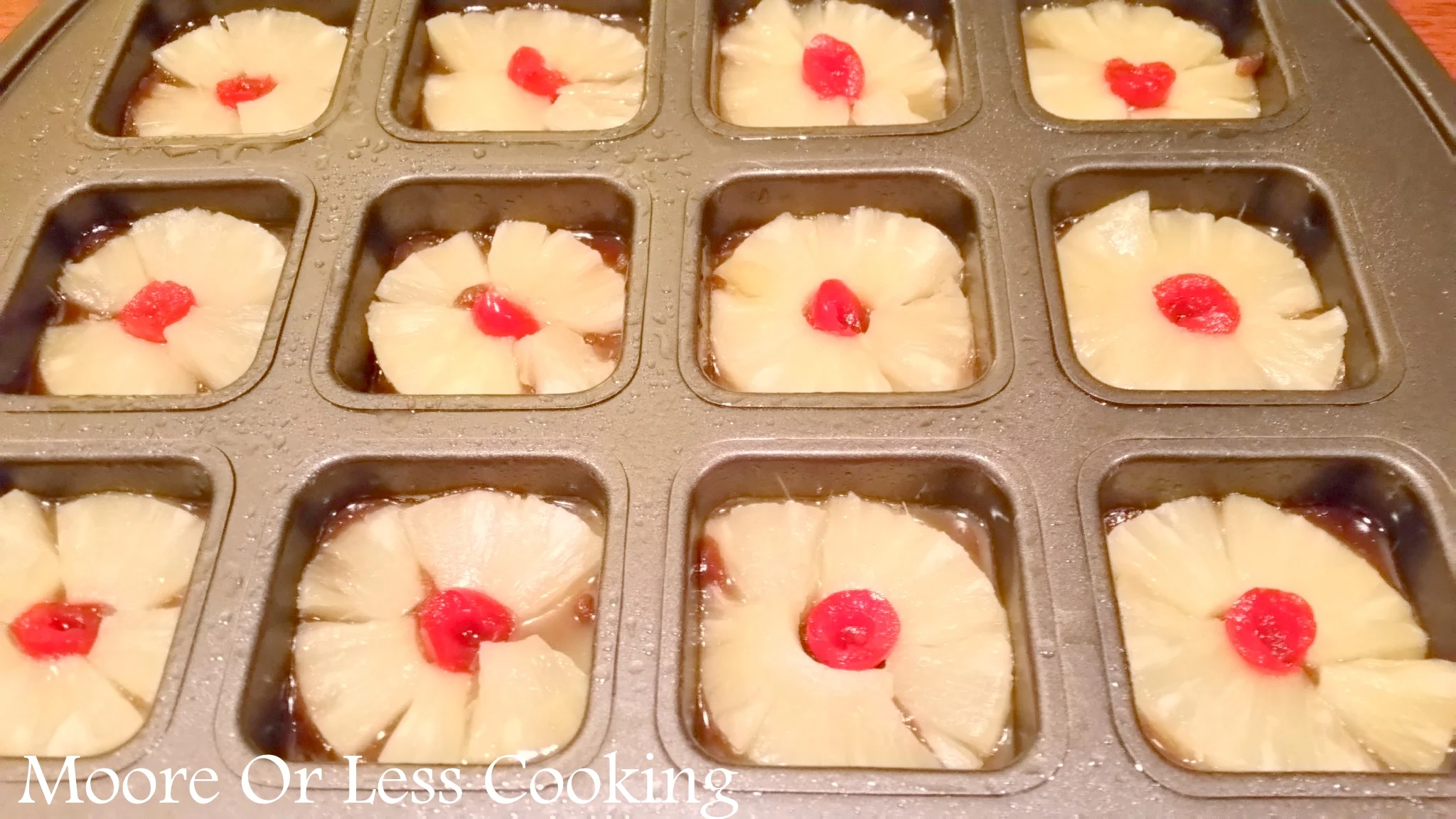 Place brown sugar mixture at the bottom of the cupcake pan. Cut pineapple into halves or fourths, fit the pineapple into pan, place cut side of cherry up inside the center of pineapple.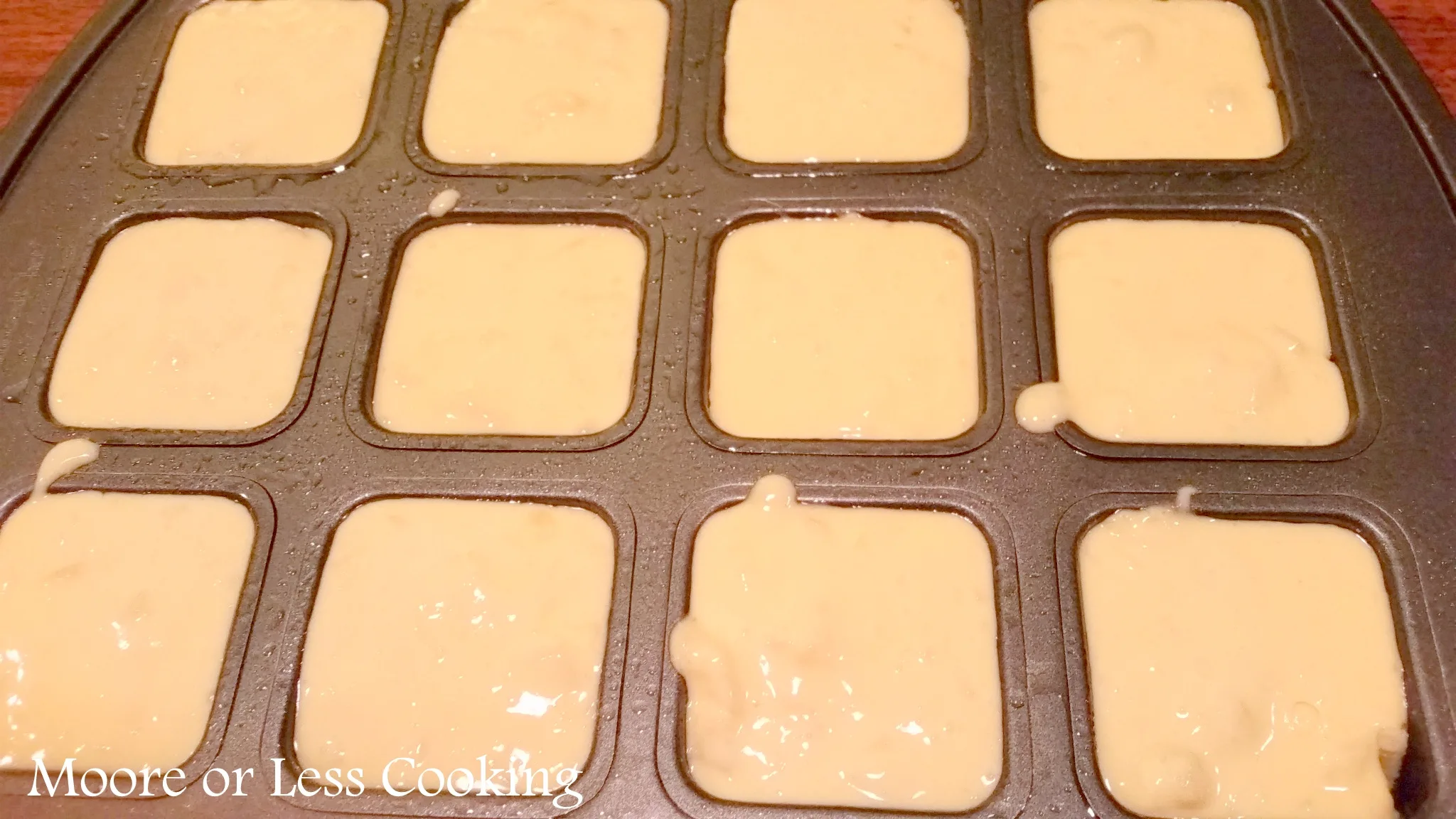 Pour 1/4 cup batter over pineapple. Bake until golden brown and sides pull away from pan. Insert toothpick in middle to check for it being done. Let cool in pan for 5 minutes. Run a knife around edge of cupcakes to loosen from baking pan.Gently flip over on to a cookie tray or platter.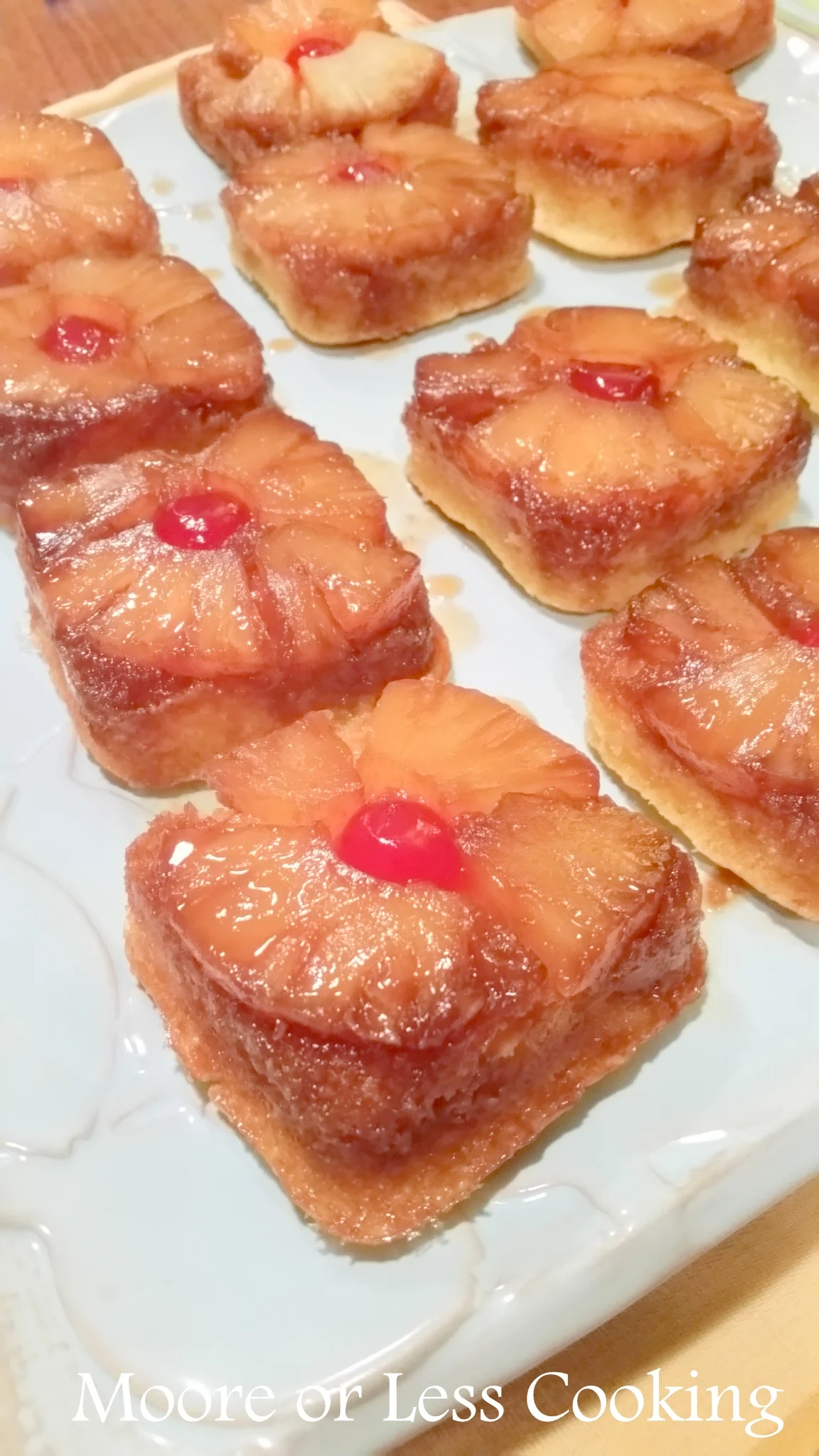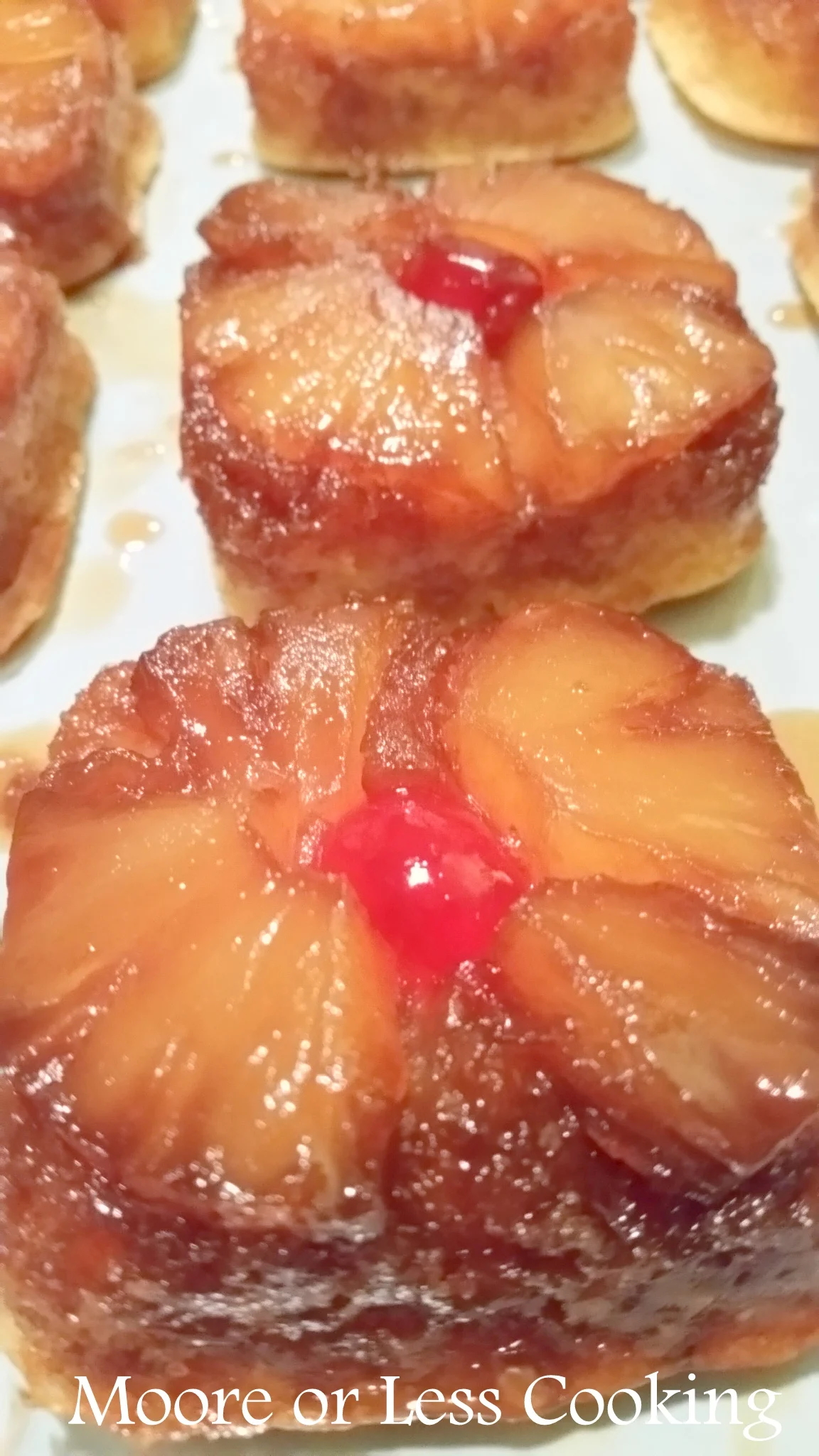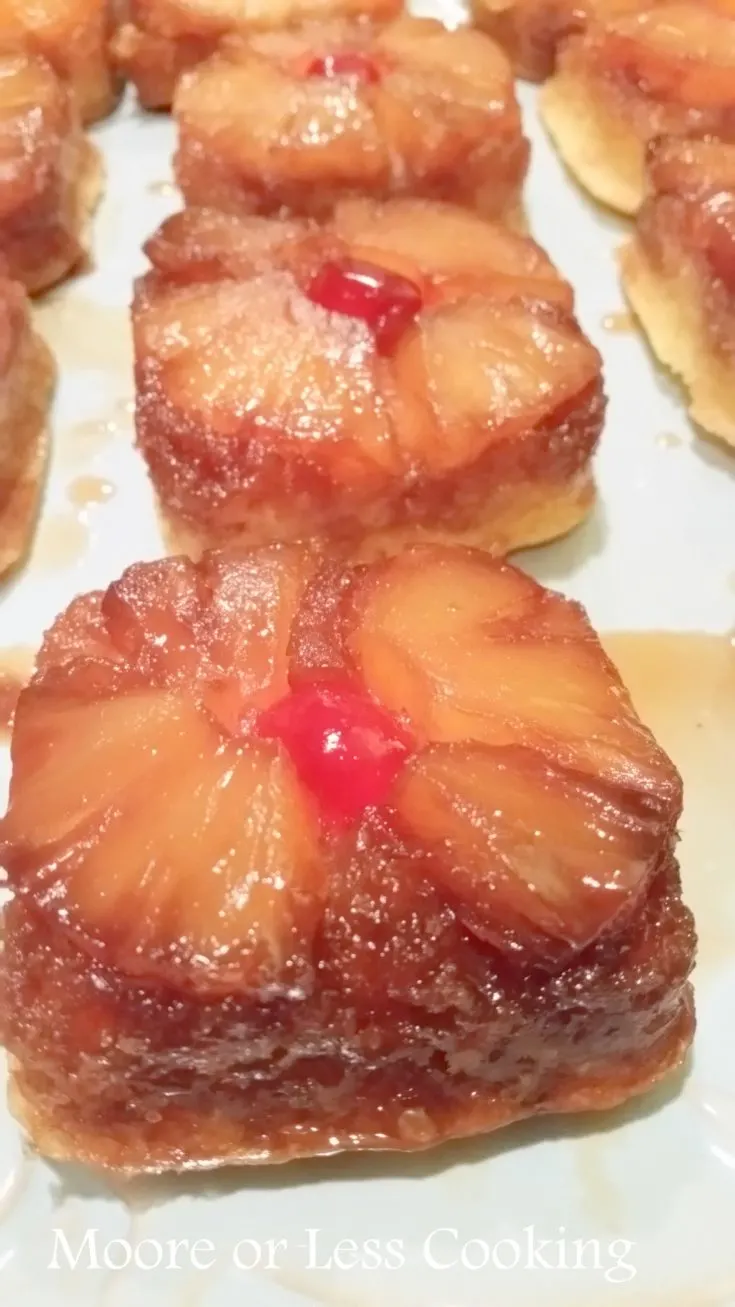 Yield:

24 cupcakes
Pineapple Upside-Down Cupcakes
Easy Pineapple Upside- Down Cupcakes! Delicious pineapple makes a very moist cupcake! Caramelized pineapple with a cherry on top!
Ingredients
1 can (20 oz) sliced pineapple, drained, juice reserved
1 small can ( 10 oz) crushed pineapple, drained
1 box yellow cake mix
1/2 cup vegetable oil
3 eggs
1/3 cup butter, melted
2/3 cup packed brown sugar
12 maraschino cherries, cut in half
Instructions
Heat oven to 350°F.
Spray 24 regular-size muffin cups with cooking spray. ( I used my Pampered Chef Pan )
Cut each pineapple slice into 4 pieces; set aside.
In large bowl, beat cake mix, oil, eggs and reserved pineapple juice with electric mixer on low speed 30 seconds.
Beat on medium speed 2 minutes, scraping bowl occasionally.
Add small can crushed pineapple, mix gently by hand.
In small bowl, stir together melted butter and brown sugar.
Spoon 1 1/2 teaspoons butter mixture into each muffin cup.
Top each with 2 pineapple pieces. ( or as many as you can fit)
Place cherry half, cut side up, in center of pineapple pieces.
Spoon 1/4 cup batter into each cup.
Bake 20 to 25 minutes or until toothpick inserted in center comes out clean.
Cool 5 minutes.
Run knife around edge of cupcakes to loosen; invert onto cookie sheet.
Serve warm.
Would you like to see Moore Pineapple Desserts?