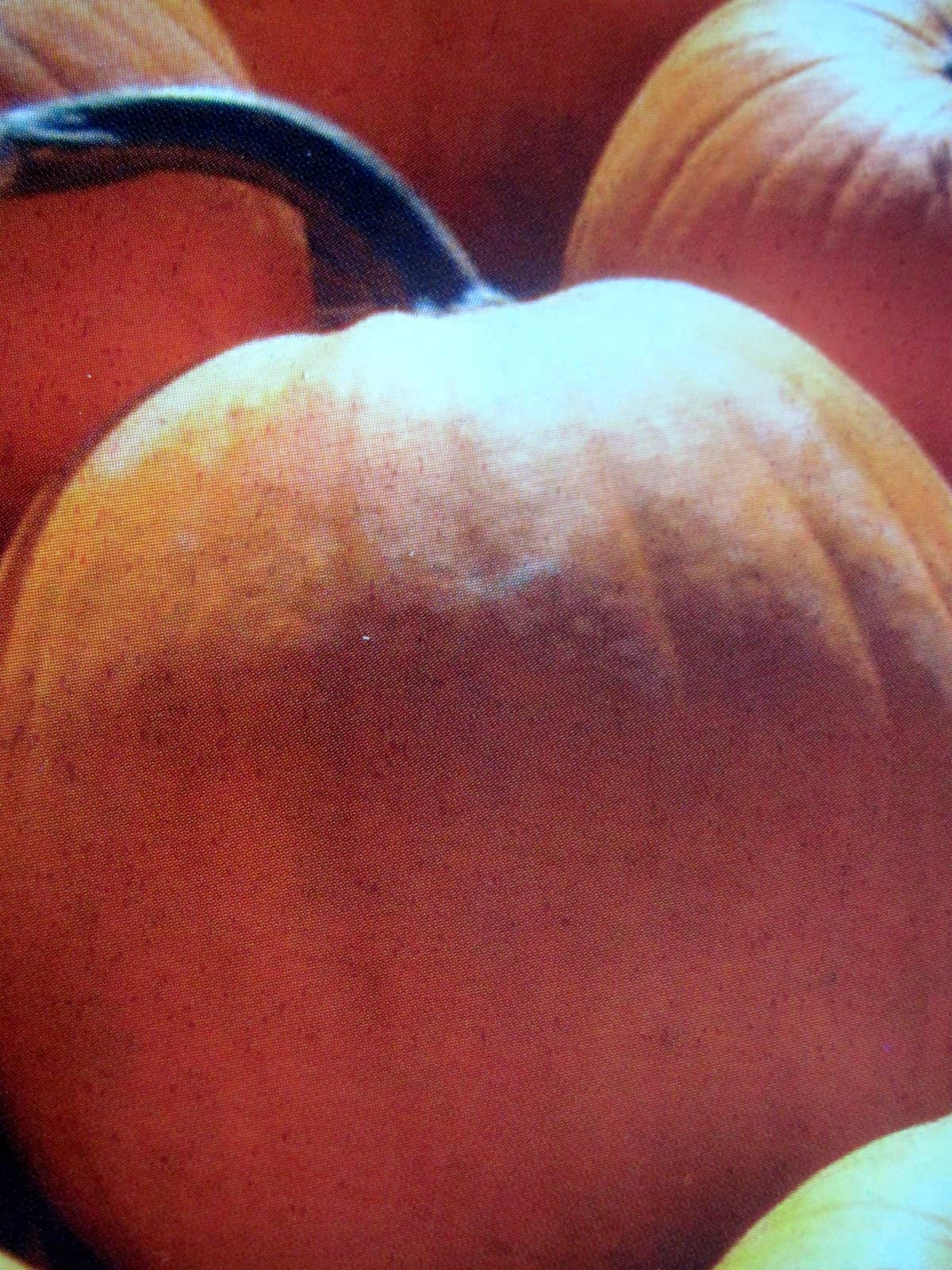 Because, it was 42 degrees this morning – in October- no way- yes way – I know, I was in shock too, especially after being in Boston this week with 75-degree weather! Because it was so cold I was holding my tea mug just to get my hands warm. Because it is fall and this happens in New England. Because, everywhere I turn I see pumpkins – subliminal food/baking advertising. Because I am not making pumpkin pies until that wonderful day in November. Because, I am not ready to start raking, but rather baking. Because, I am not supposed to start every sentence with a preposition, that was drilled into my brain in parochial school. So I will not start off by saying because just that I really want to turn on the oven and bake Easy Cinnamon Pumpkin Cake Muffins.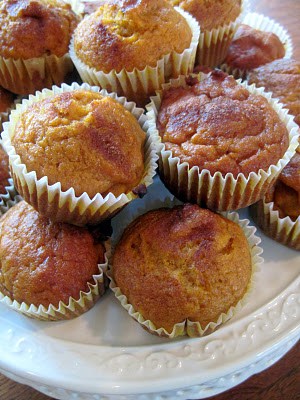 Easy Cinnamon Pumpkin Cake Muffins
I think that the word muffin is another word for cake.

" Mommy, may I have a slice of cake for breakfast?" – No. " Mommy, may I have a muffin for breakfast?" – Sure go ahead, have two! Makes sense to me! So, these are Easy Cinnamon Pumpkin Cake Muffins. Or you can just tell yourself they are muffins.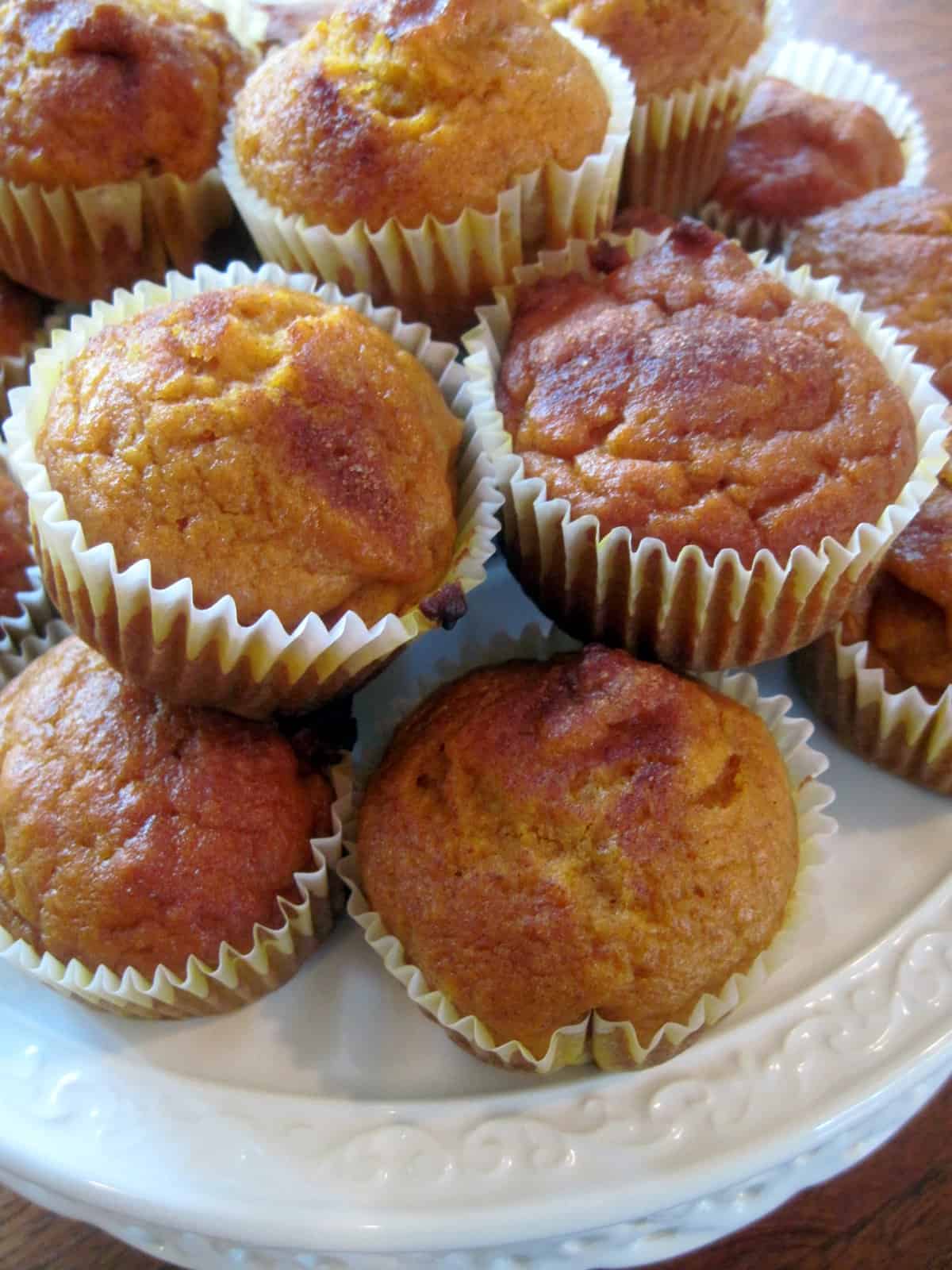 Here is what you will need. Flour, baking powder, baking soda, salt, pumpkin, vegetable oil, eggs, pumpkin pie spice, sugar and cinnamon. I used the large can of pumpkin and doubled the recipe. I usually double recipes and give baked goodies as gifts, my waistline is much happier about this. The recipe on this page is not doubled.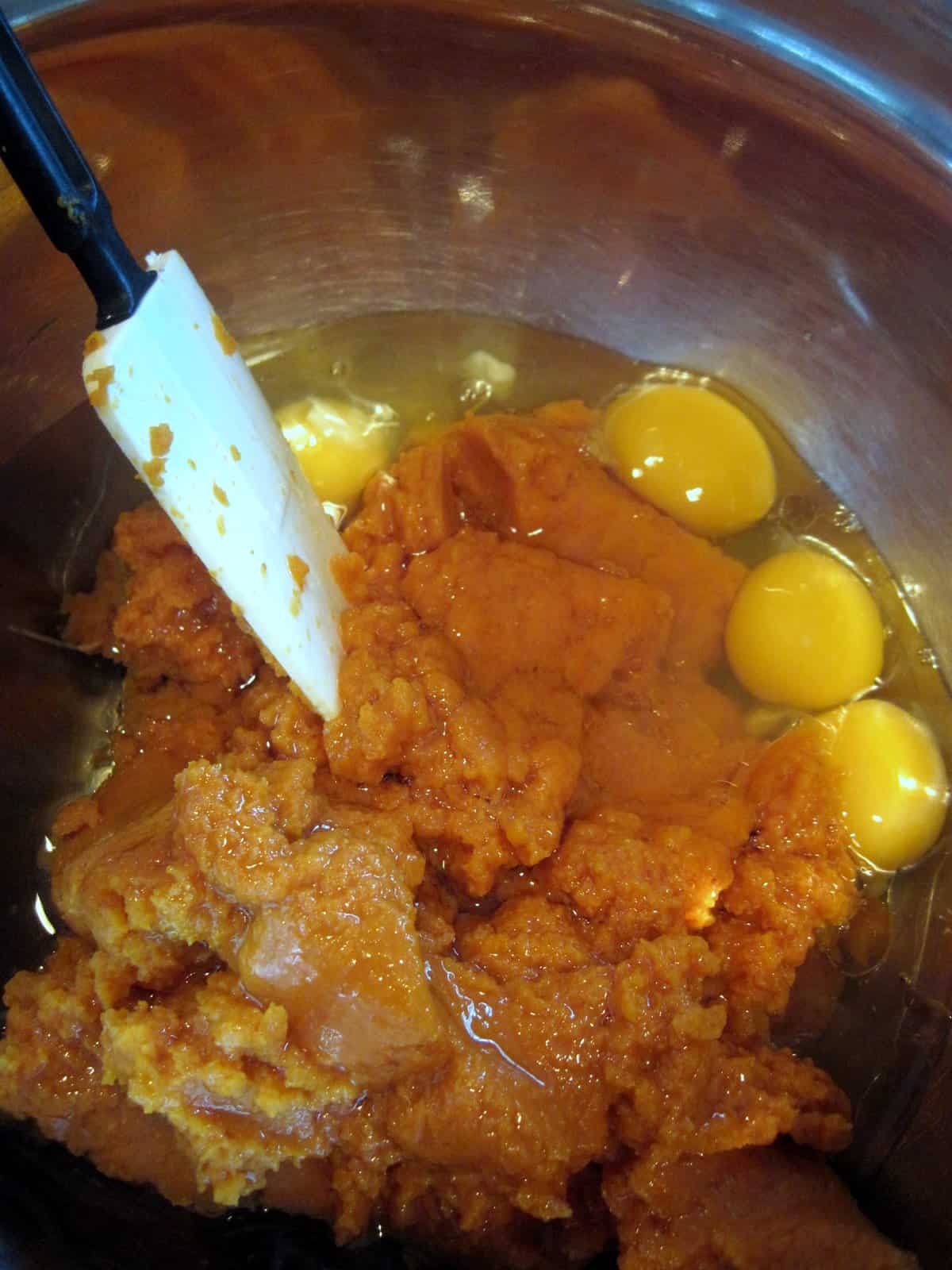 Mix Pumpkin, oil, eggs, sugar and pumpkin pie spice together with a whisk.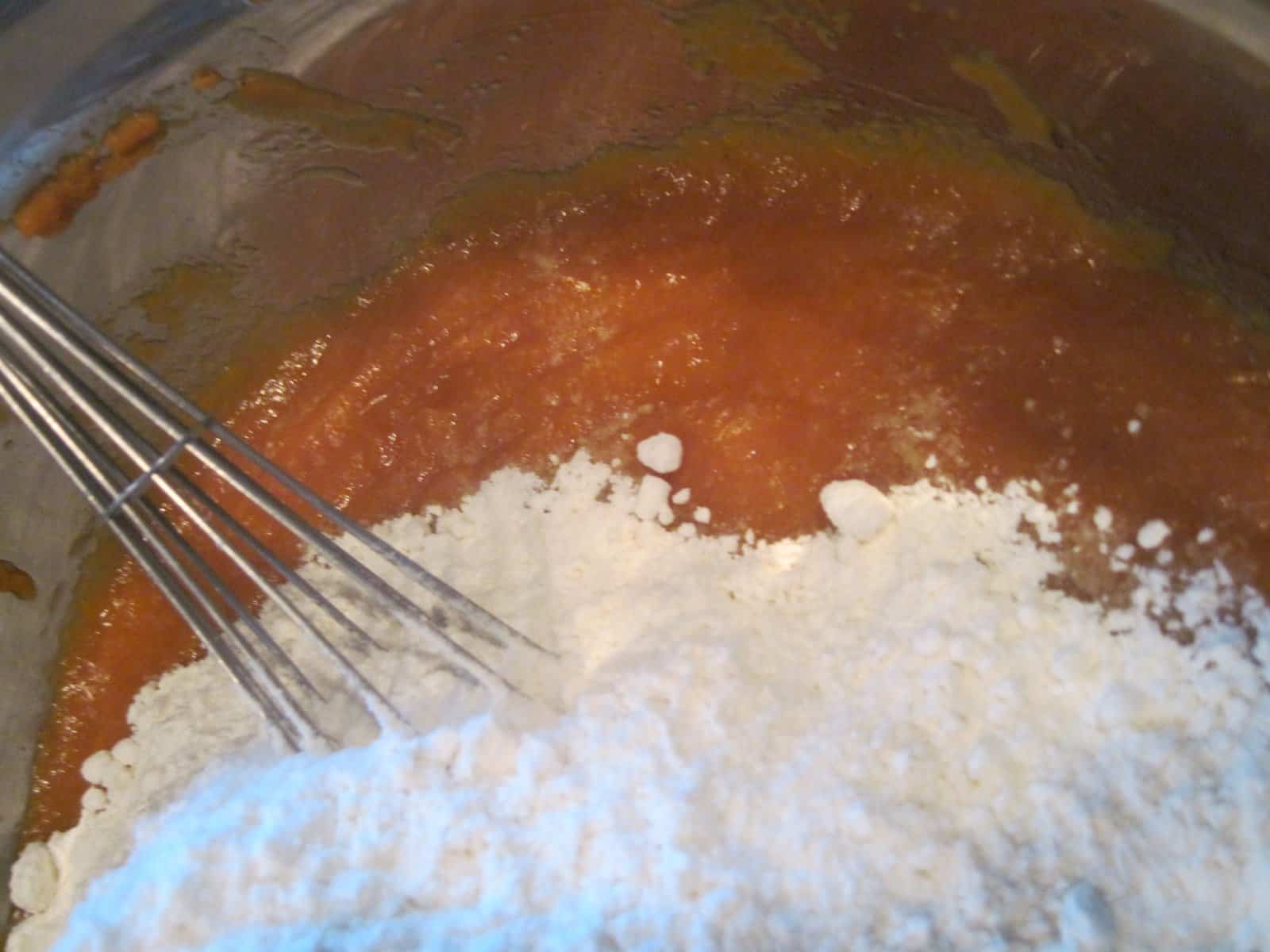 Mix flour, baking powder, baking soda, and salt. Then add to wet mixture.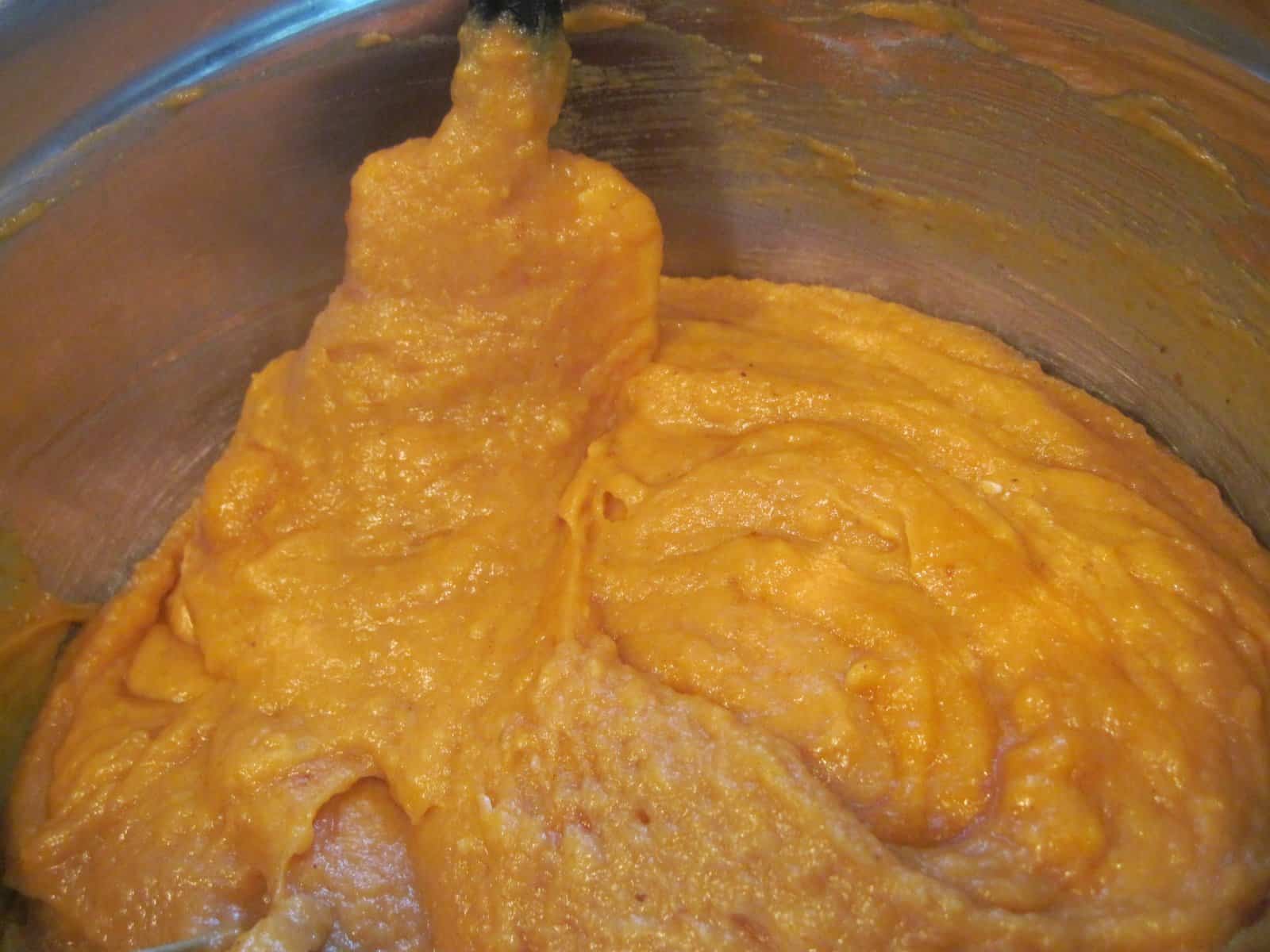 Mix dry mixture and wet mixture until just combined.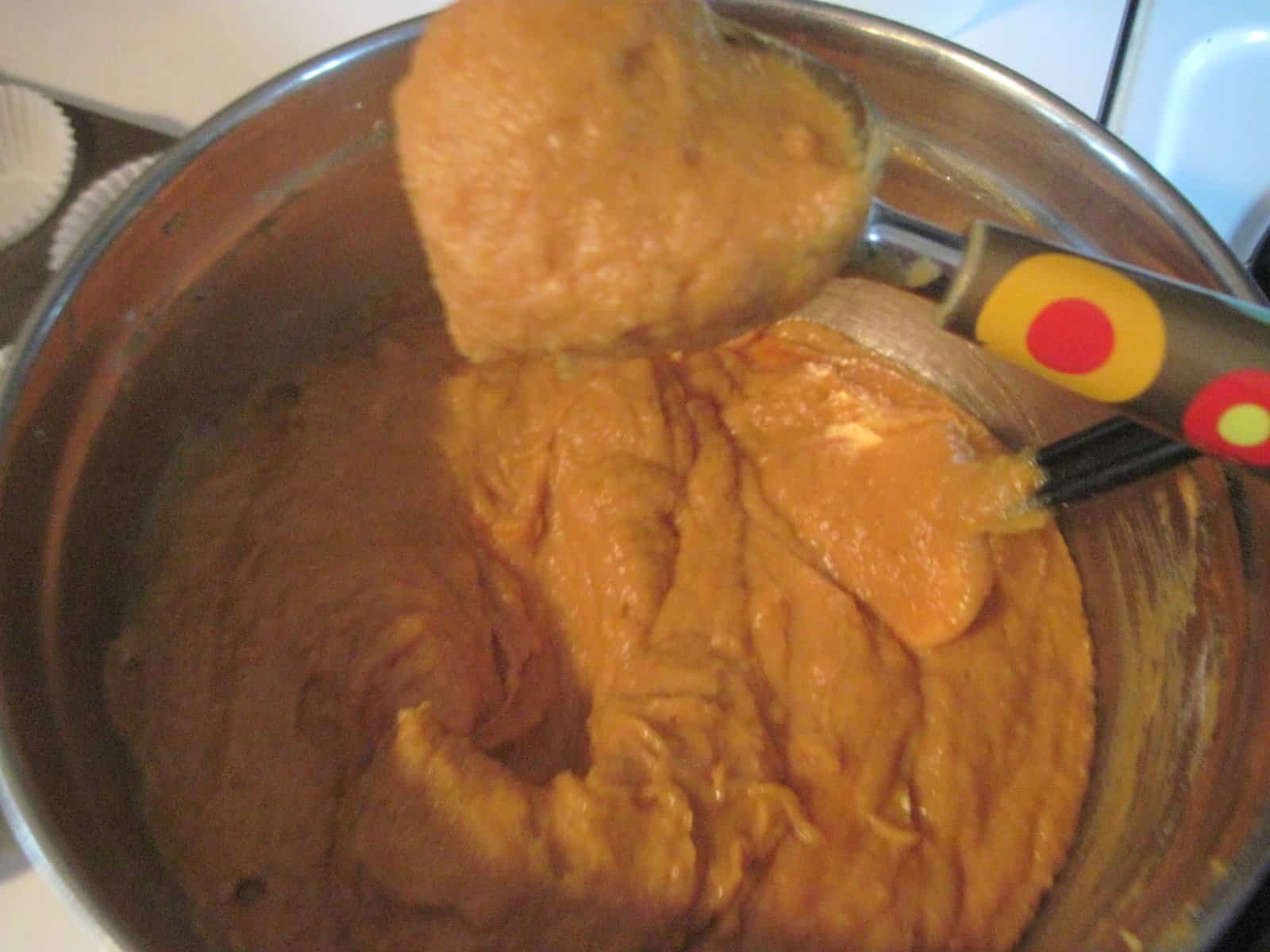 Use your favorite ice cream scooper and place two scoops into muffin tins.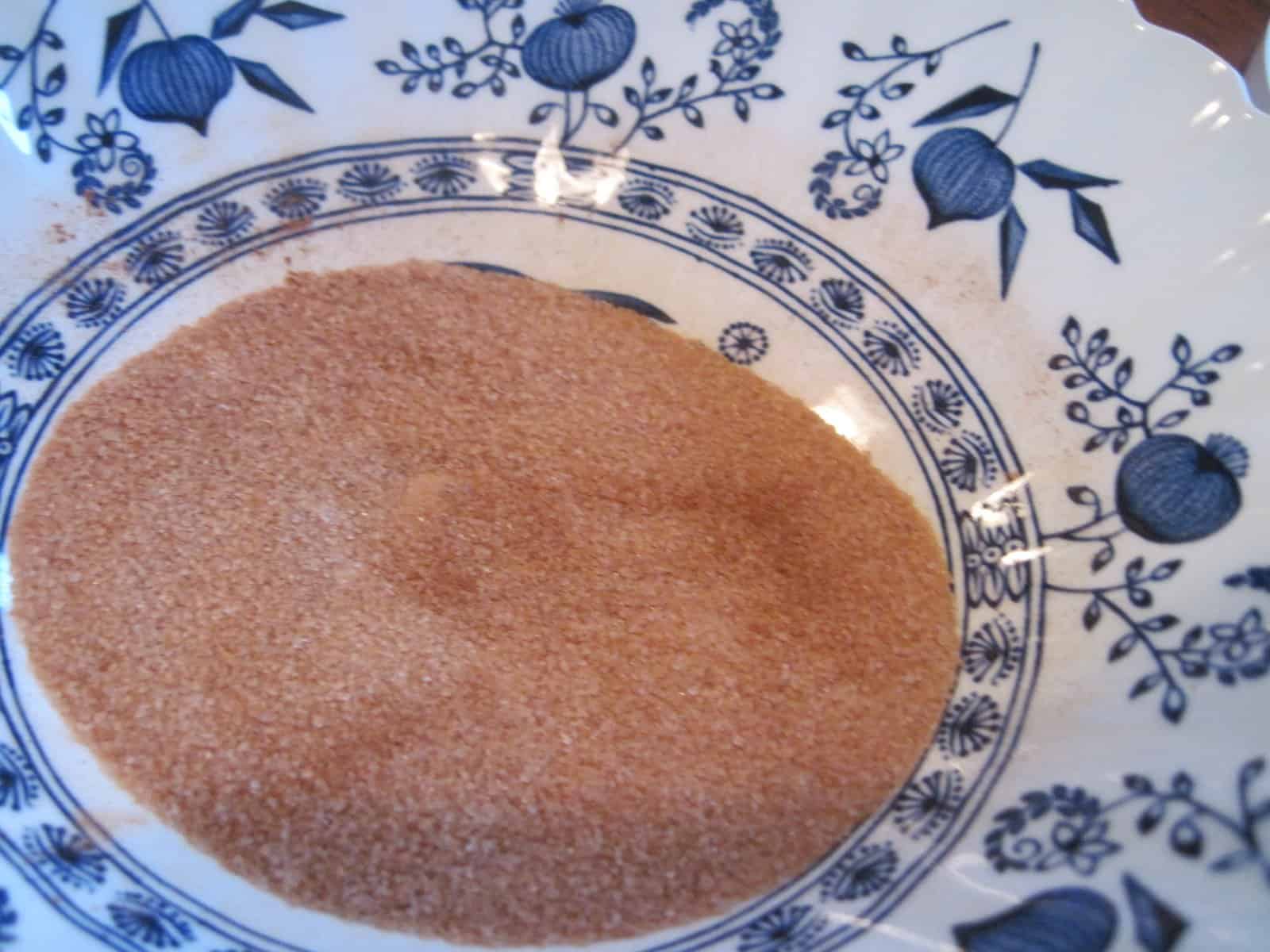 Sprinkle cinnamon sugar on top of muffins before you place in oven to bake.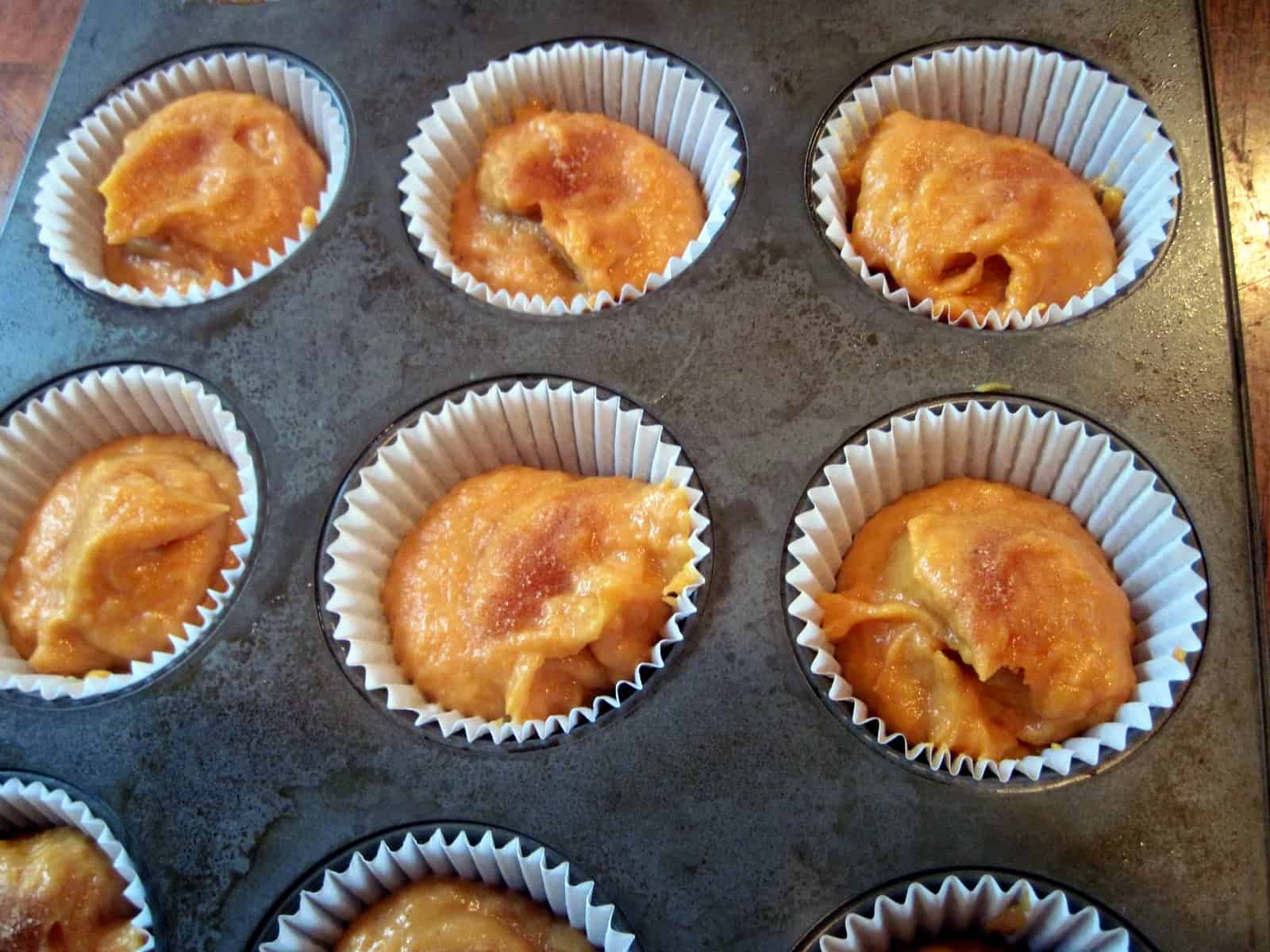 Bake for 25 minutes, insert a knife or toothpick to test if it is done, it should come out clean

.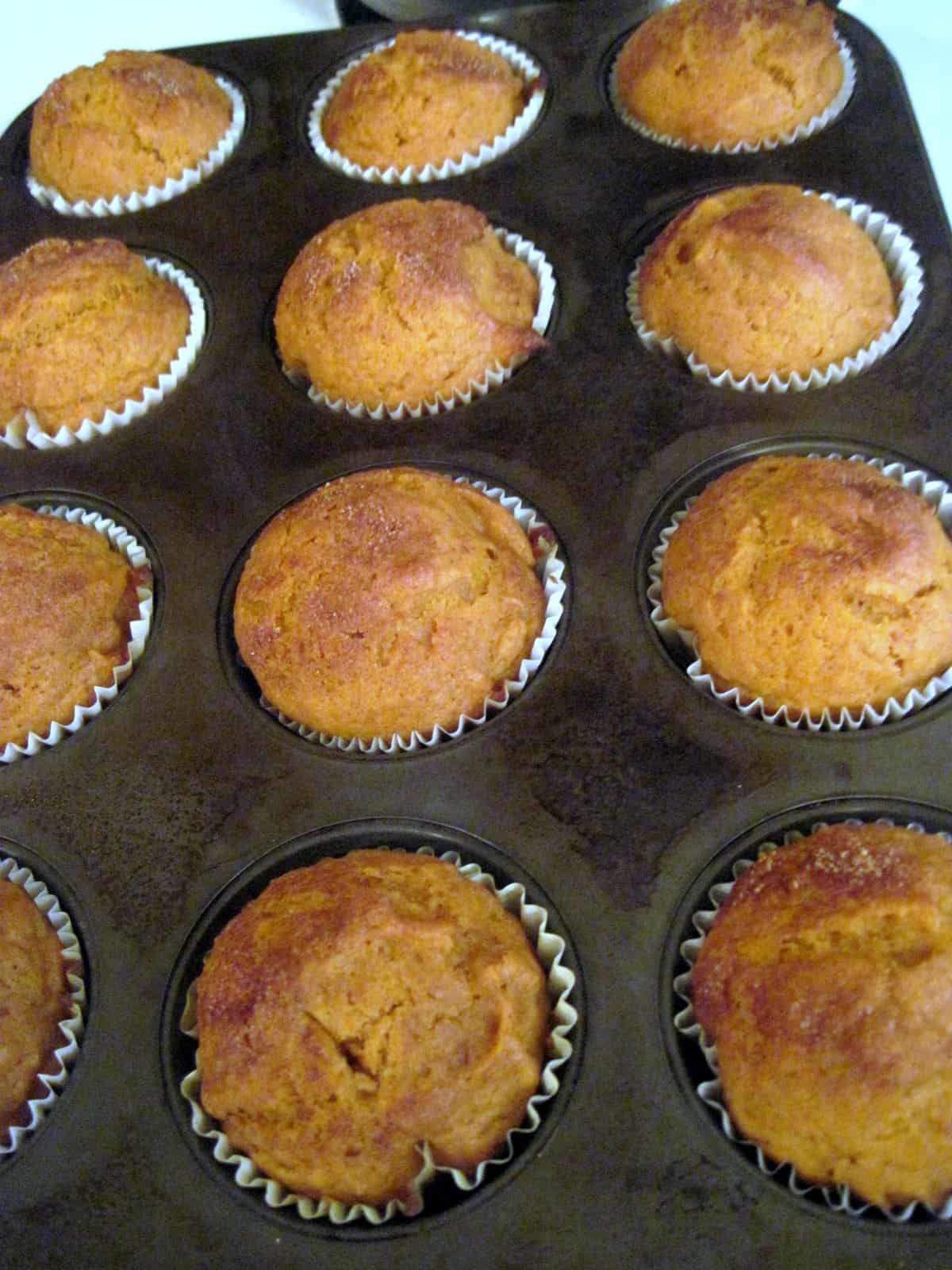 MMMMMM- warm- cinnamony- pumpkin perfection

.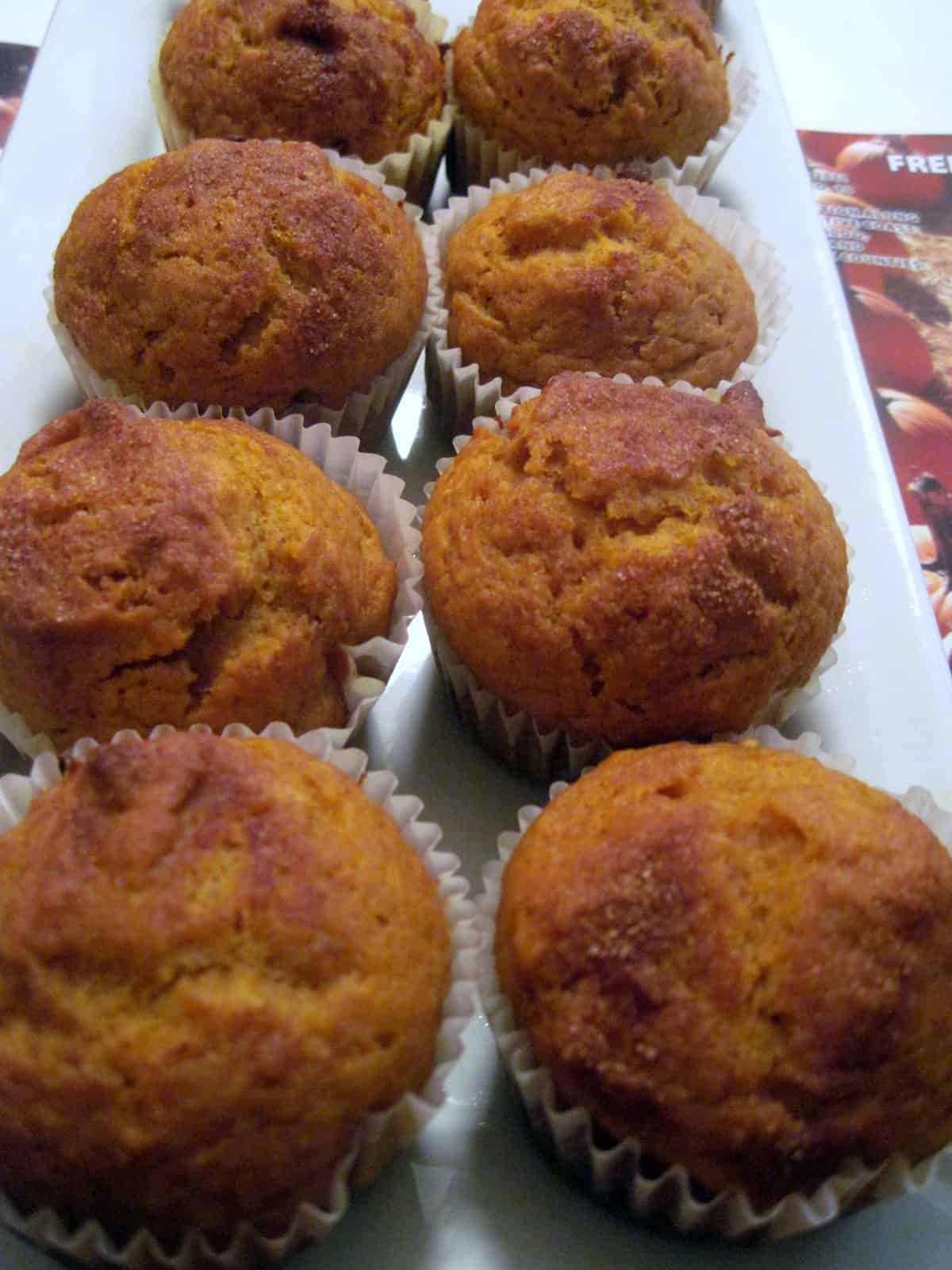 If you love pumpkin and cinnamon- you will love these- super moist and fluffy.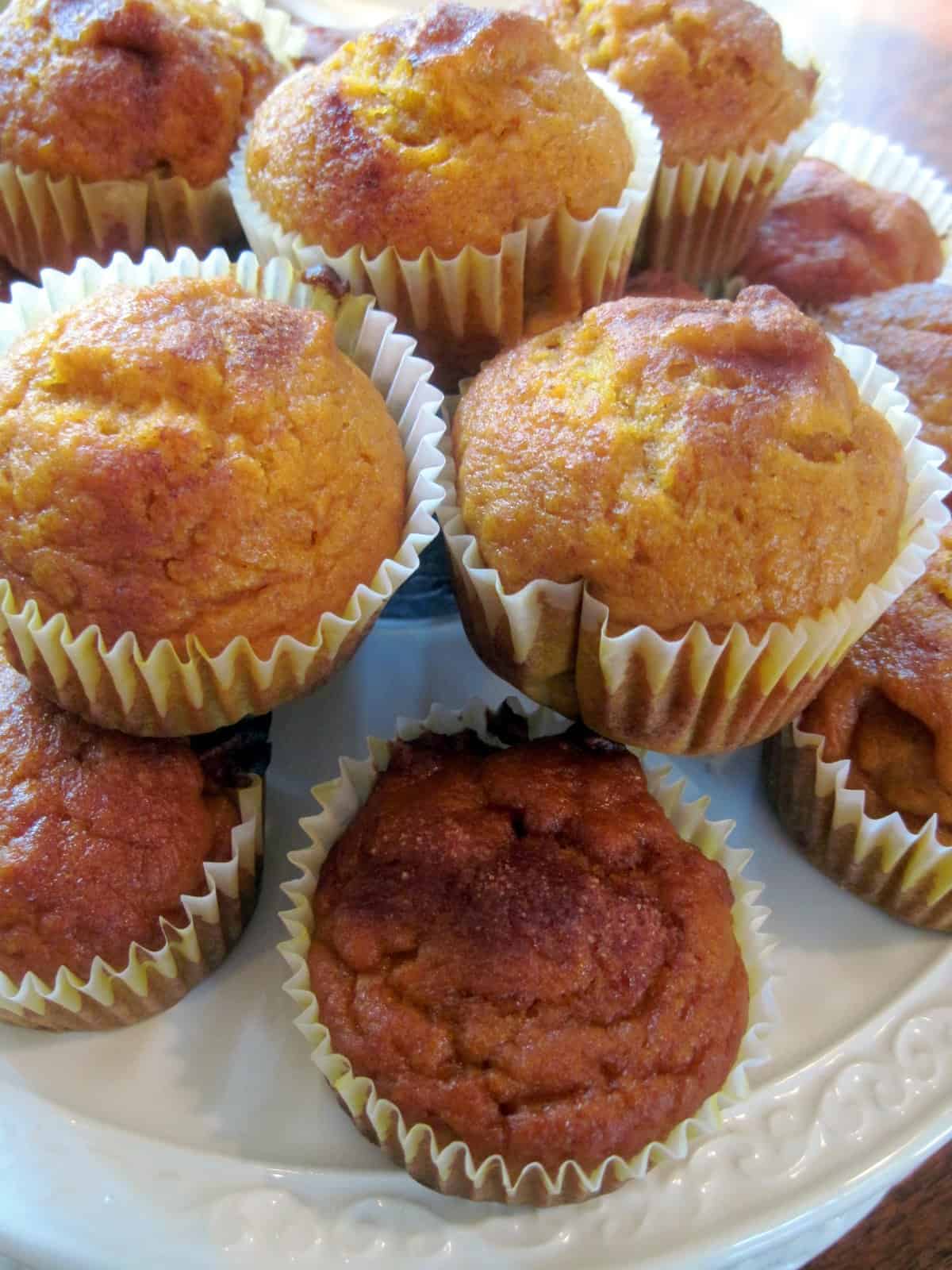 Pretty morning breakfast pumpkin muffins.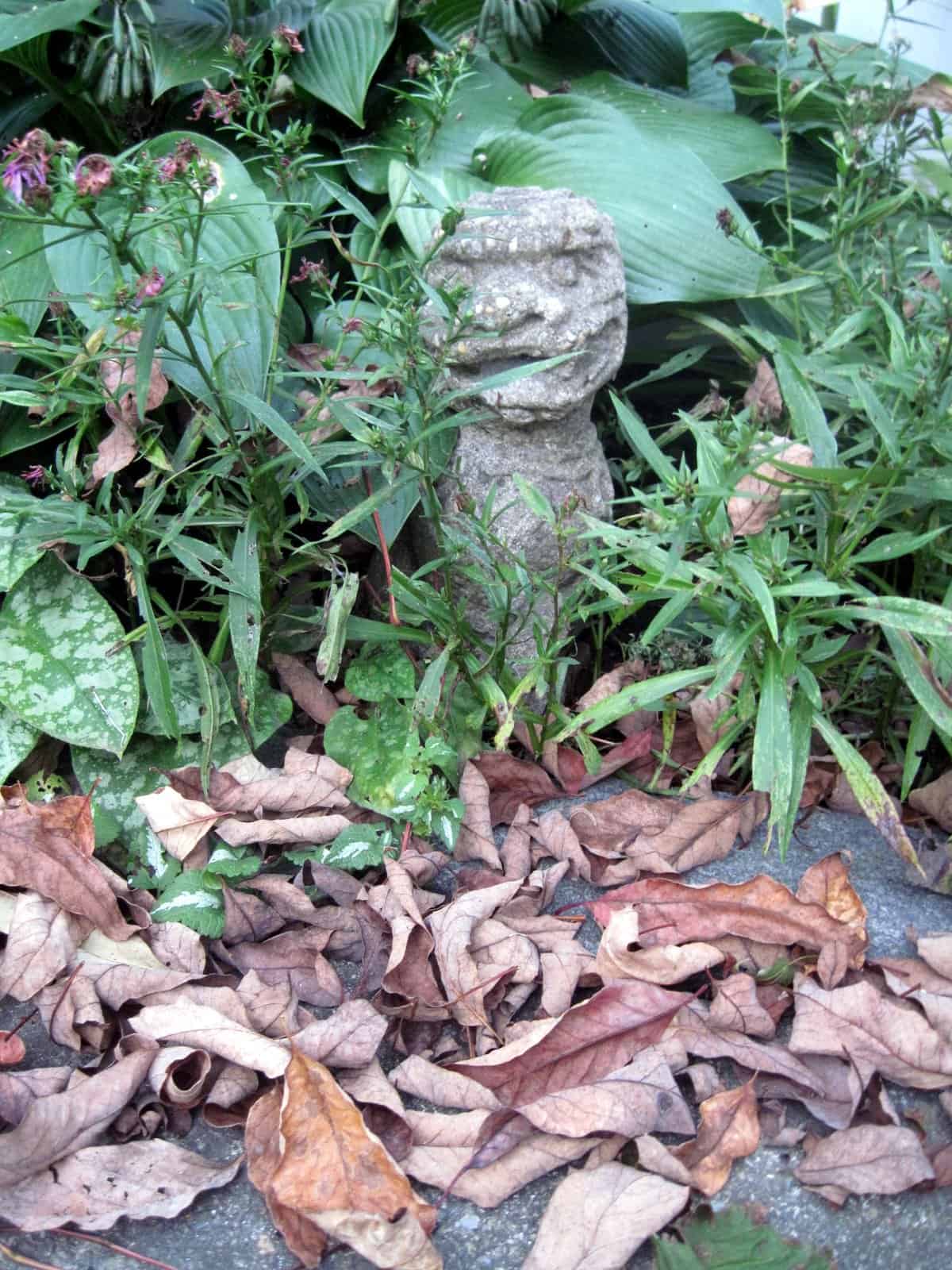 Ray's Chinese dragon peeking his head out of the foliage protecting our home. I think of my father in law every time I pass the dragon.
Pee Gee Hydrangeas. During the fall months, they start turning a beautiful shade of cream and rose.
Please remember to SHARE on FACEBOOK
and PIN IT!

Other Pumpkin Recipes That you will love!
Be sure to follow me on Instagram and tag #mooreorlesscooking so I can see all the wonderful recipes YOU make from this site!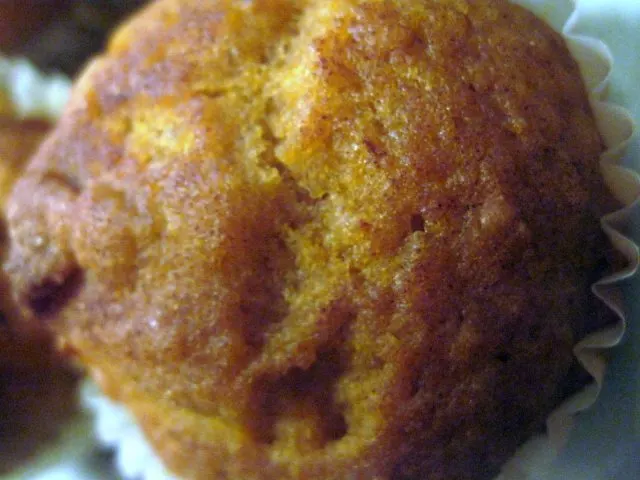 Yield:

24 muffins
Easy Cinnamon Pumpkin Cake Muffins & VIDEO
Delicious pumpkin cake muffins. Double the recipe, these muffins disappear really quickly.
Ingredients
Ingredients for Muffins:
15 ounces solid packed pumpkin
1/3 cup vegetable oil
2 large eggs
1 teaspoon pumpkin spice
1 1/4 cups sugar
1 1/2 cups flour
1 teaspoon baking powder
1/2 teaspoon baking soda
1/2 teaspoon salt
Cinnamon Sugar topping:
1 tablespoon sugar
1 teaspoon cinnamon
Instructions
Preheat oven to 350 F. Place liners in muffin tins.
Blend with a whisk in a large bowl- pumpkin, oil, eggs, sugar and pumpkin spice. In a separate bowl mix flour, baking powder, baking soda, and salt. Mix dry ingredients to pumpkin ingredients until just combined.
In a small bowl, mix cinnamon and sugar.
Use an ice cream scooper and place two scoops of batter in muffin tins. Sprinkle with cinnamon sugar mixture. Bake until puffy and golden brown and when inserting a knife or toothpick comes out clean, about 25 minutes.
Cool in pan on a rack for five minutes, transfer muffins from pan to rack and cool to warm or room temperature.
Nettie Moore is the cook, baker, photographer, and designer behind Moore or Less Cooking Food Blog.
Nettie is a self- trained cook and baker.
She loves creating easy recipes that don't call for a lot of unknown ingredients.
Nettie's Blueberry Skillet Cake has been featured in Taste Of Home Magazine and her Peach Raspberry Pie has won awards!
She was born and raised in Southern California and now calls New England her home, where she lives with her husband and two children.
Follow Nettie on her
blog
, Moore or Less Cooking, or here:
FACEBOOK
|
TWITTER
|
GOOGLE+
|
PINTEREST
|
BLOGLOVIN
|
INSTAGRAM