When you have that chocolate hankering and want to stick to your Low Carb diet~ Look no further!
This is such a quick and easy fix, hubs didn't guess the two ingredients, no, he just inhaled it and talked about when he was a boy, his sister used to make pudding.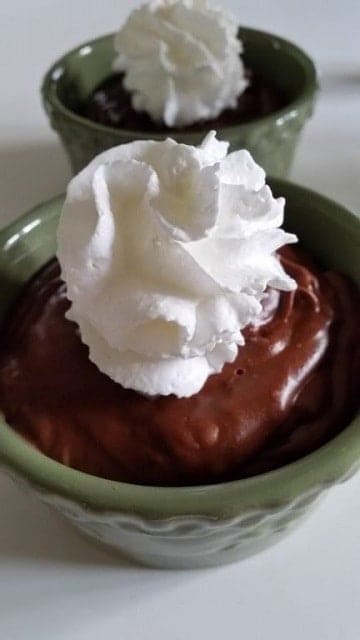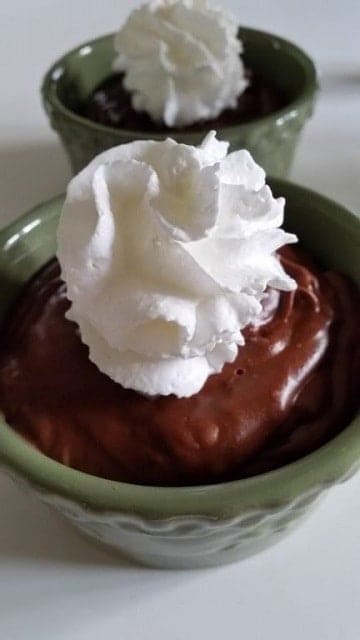 Only 2 ingredients needed for this creamy delicious dessert! Low Carb and Keto!
Let's assume you are using a 1-ounce box. LOOK AT THE NUTRITIONAL LABEL. It states that the box contains 4 servings, at 6 carbohydrates for each serving.
I said to use heavy whipping cream in place of the milk. For a 1 ounce box, you are supposed to use 2 cups of cold milk. Substitute heavy whipping cream in place of the milk. Now, how many carbs are in 2 cups of heavy whipping cream? There are 6.6 carbs in 1 cup. So, for 2 cups, there would be roughly 13.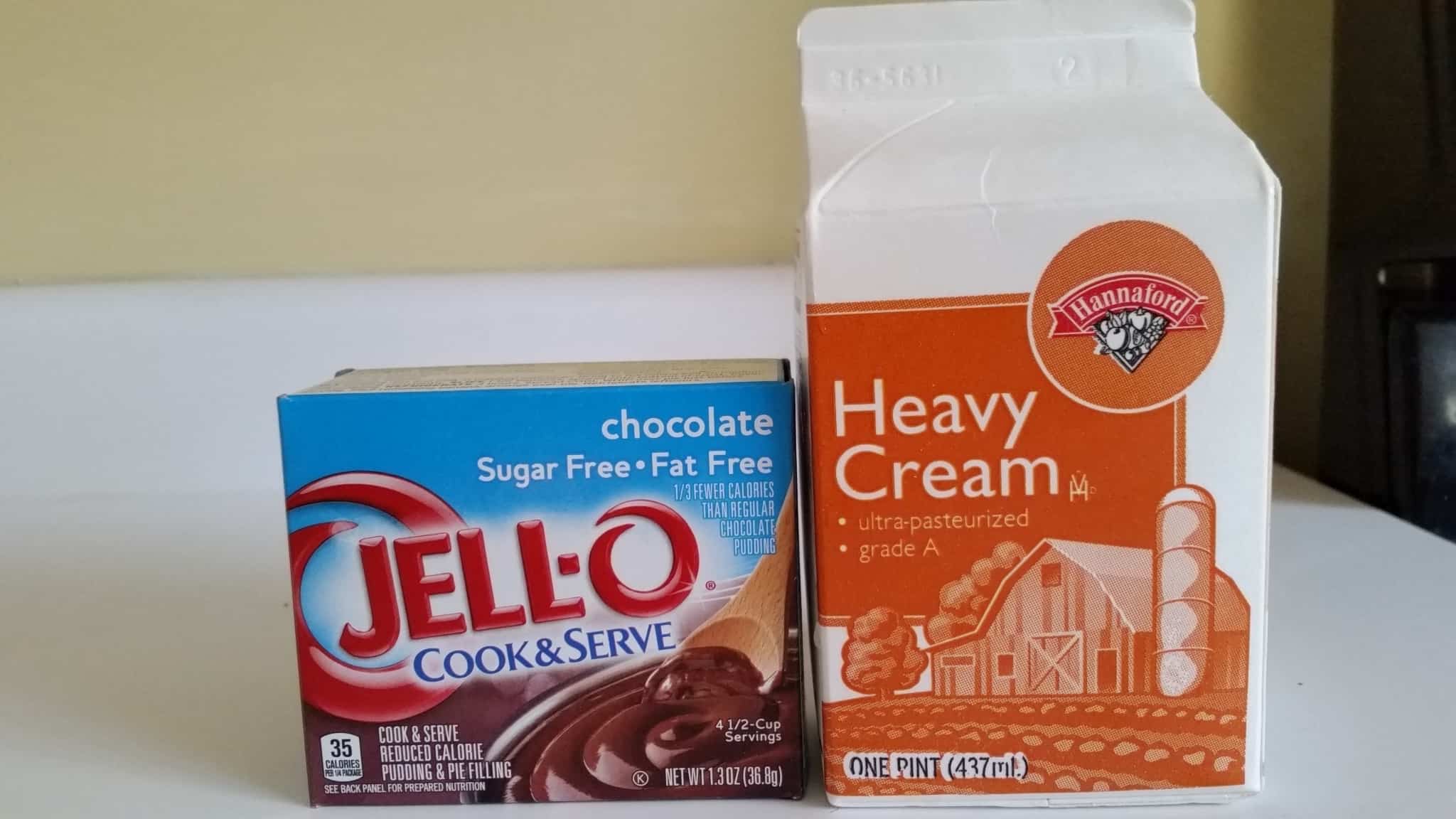 Only 2 Ingredients needed for this recipe! Maybe it is just too simple to write a recipe post about, but we loved it, so I am going to share it with you! Sugar-Free Chocolate Pudding and 2 Cups of Heavy Cream. That's it!! It is rich and yummy!!
Add 13 carbs from the cream to the 24 for the WHOLE BOX of pudding. You now have a total of 37 carbs for the ENTIRE recipe. Remember, there are 4 servings of pudding per box. Divide the 37 total grams by 4 servings, and you get what? 9.25 carbs per serving.
As far as fat, the entire 1-ounce box of pudding contains ZERO grams of fat. There are 175 grams for 2 cups of heavy cream. Again, there are 4 servings here if you are using a 1-ounce box, so there are roughly 43 grams of fat per serving.

PLEASE REMEMBER TO SHARE ON FACEBOOK
AND PIN IT!
Divide pudding into ramekins. Eat warm or chill in the refrigerator.

Add some sugar-free whipped cream!
PLEASE REMEMBER TO SHARE ON FACEBOOK
AND PIN IT!

TIPS:
You can also use regular Jell-O Instant Pudding if you're not watching your sugar intake.
For a lighter version that's still much fluffier than regular pudding, try using half whipping cream and half milk.
Try freezing it! It makes an amazing sugar free ice-cream like dessert.
Put it in a pie crust or use it in a layered dessert.
Top it with fruit (raspberries are good with the chocolate flavor!)
Use it as a dip with vanilla wafers or graham crackers.
This dessert is super filling (like eating fudge), so you don't need much. I would say it makes 10 or more servings. You could literally eat a tablespoon a day to satisfy cravings. That's what I do!
Did You Make This Recipe?
I would love for you to leave a rating and a comment below! How'd you do?!
More Low Carb Recipes:
Nettie Moore is the cook, baker, photographer, and designer behind Moore or Less Cooking Food Blog. Nettie is a self- trained cook and baker. She loves creating easy recipes that don't call for a lot of unknown ingredients. Nettie's Blueberry Skillet Cake has been featured in Taste Of Home Magazine and her Peach Raspberry Pie has won awards! She was born and raised in Southern California and now calls New England her home, where she lives with her husband and two children. Follow Nettie on her blog, Moore or Less Cooking, or here: FACEBOOK | TWITTER | PINTEREST | BLOGLOVIN |INSTAGRAM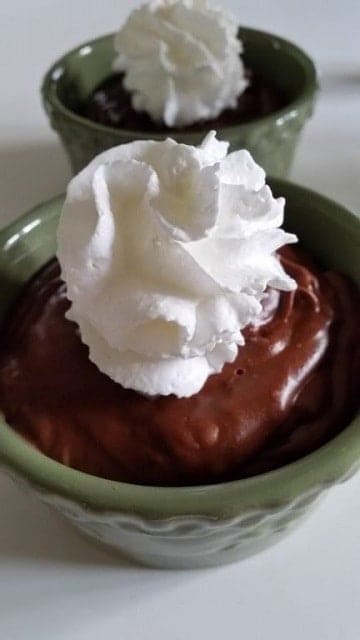 Yield:

10 servings
LOW CARB PUDDING
Easy Low Carb/Keto Dessert
Ingredients
1 box of Chocolate Sugar-Free Jello Instant Pudding
2 cups of Heavy Cream
Instructions
In a saucepan over medium heat, whisk together pudding mix and cream.
When the mixture has thickened, take off heat.
Pour pudding into ramekins.
Serve warm or chill in the refrigerator.
Serve with whipped cream.