I don't know about you, but when the weather is gorgeous like today (it's 95 degrees in Maine!), I just want to be outside enjoying it all day! That means, using my outdoor grill to make quick and flavorful dinners. I love that there is less clean up in the kitchen, no fuss, no muss. Plus, if hubs agrees to use paper plates, it's a fabulous night!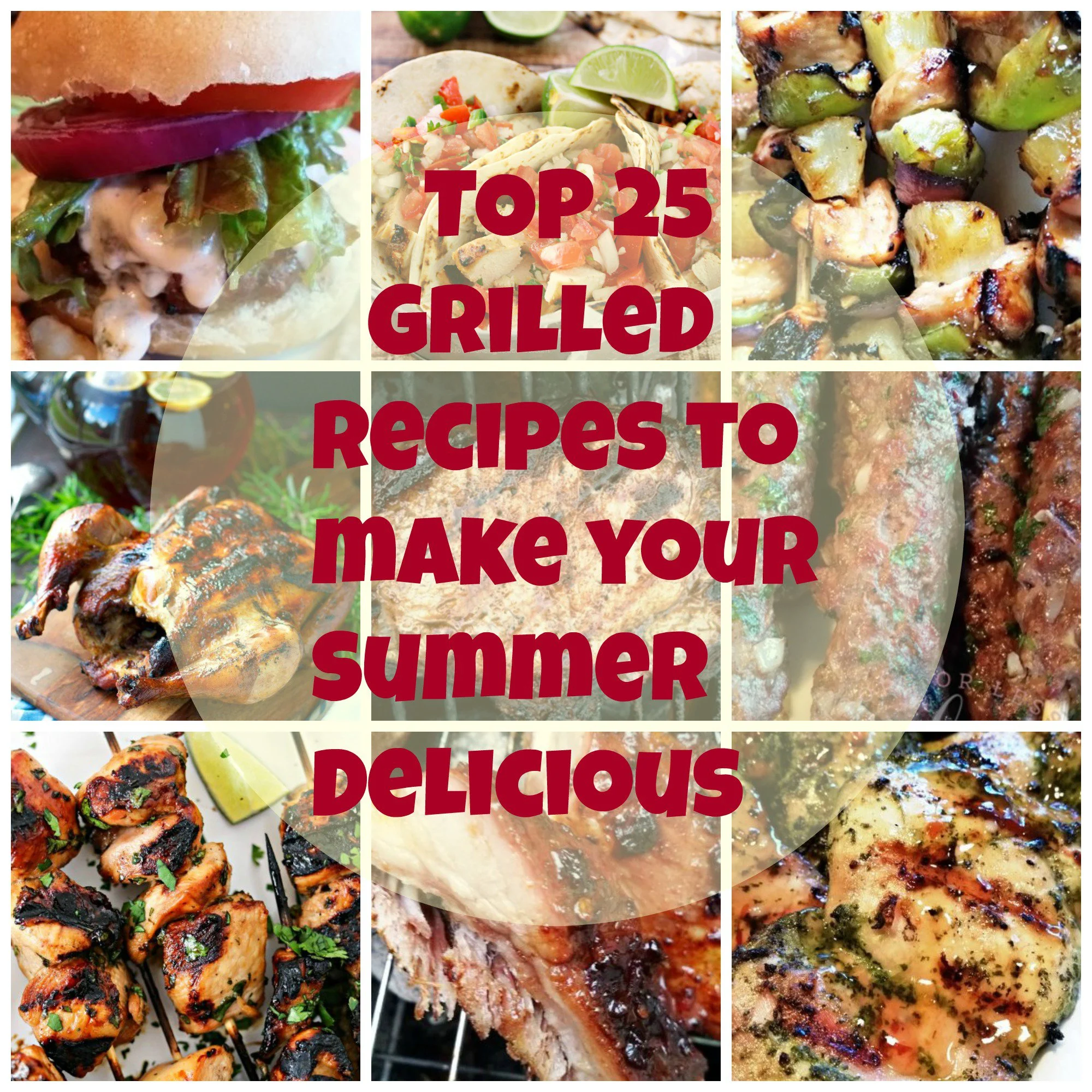 I have my favorites that I like to grill, like chicken, beef and pork…but there are so many things that you can grill! Why limit yourself? There is a whole other grilling world out there. Scroll down to find some new grilling recipes that you will love.
There is no need to be intimidated by a gas grill or charcoal grill. Here you will see so many recipes that break down the steps. You will be a Grill Master before you know it!! Whether you are a gas griller or charcoal griller, these 25 amazing grilled recipes will whet your appetite for some serious grub!
Hawaiian Chicken Kebabs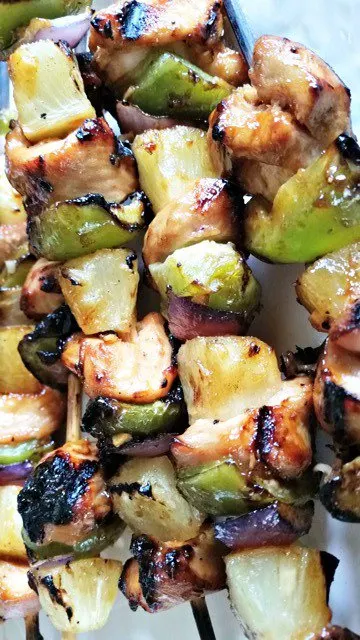 Marinated tender chunks of chicken grilled on a skewer with juicy pineapple, caramelized onion, and flavorful peppers. Get Recipe Here Moore or Less Cooking
Pineapple Sweet Ribs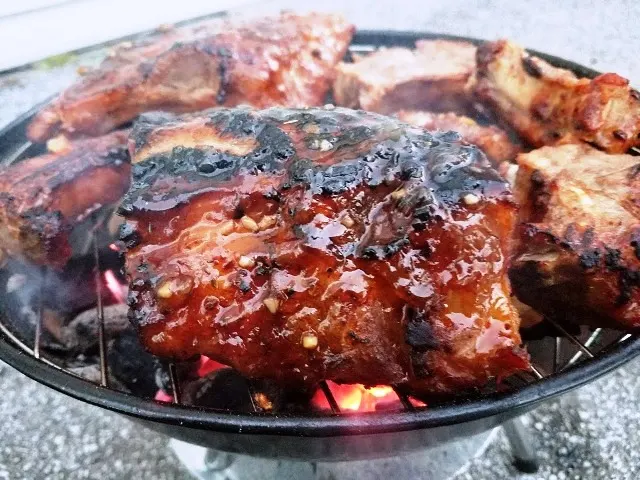 These meaty ribs are so moist and delectable. Wonderfully addictive ribs with a simple rub and flavorful glaze. Get Recipe Here Moore or Less Cooking
Grilled & Smothered Artichokes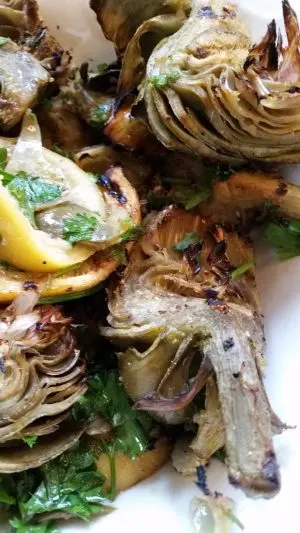 Succulent artichokes that are marinated, grilled and smothered! Get Recipe Here Moore or Less Cooking
Maple Chipotle Grilled Ribs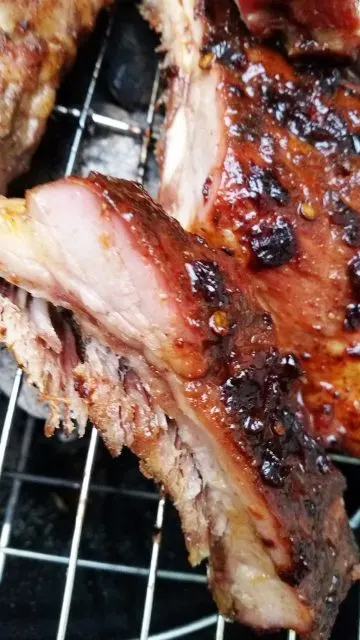 Finger lickin', bone suckin', melt in your mouth ribs! Get Recipe Here Moore or Less Cooking
Grilled Kafta Kebabs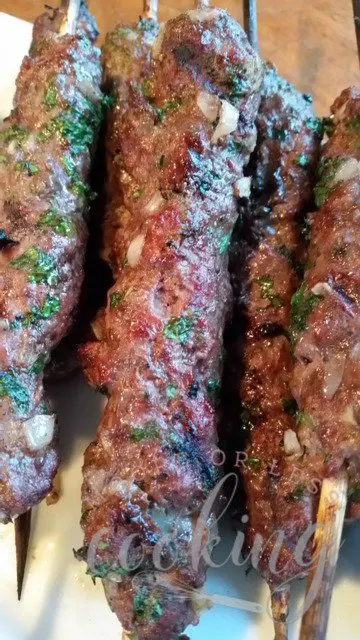 Easy beef kebabs full of veggies and spices makes a perfect entree. Get Recipe Here Moore or Less Cooking
Grilled Steaks With A Kentucky Bourbon Marinade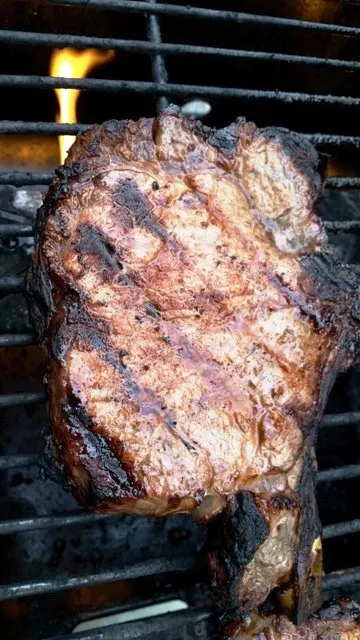 Melt-in-your-mouth tender rib eye steaks marinated with a flavorful Kentucky Bourbon marinade! Rib eye steaks are grilled to juicy perfection. Get Recipe Here Moore or Less Cooking
Grilled Cilantro Chicken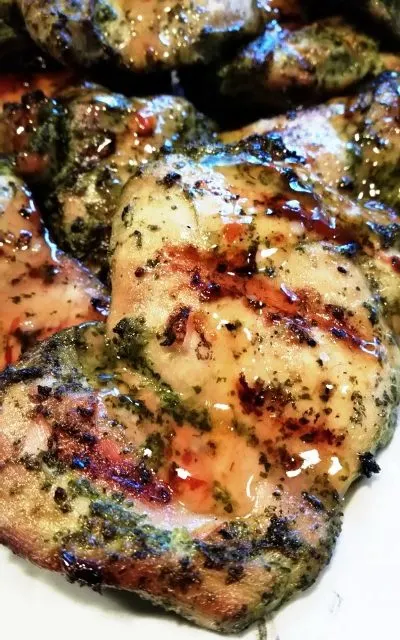 Marinated tender juicy grilled cilantro chicken with a sweet sauce glaze. This will be your favorite grilled chicken this summer! Get Recipe Here Moore or Less Cooking
Grilled Plank Salmon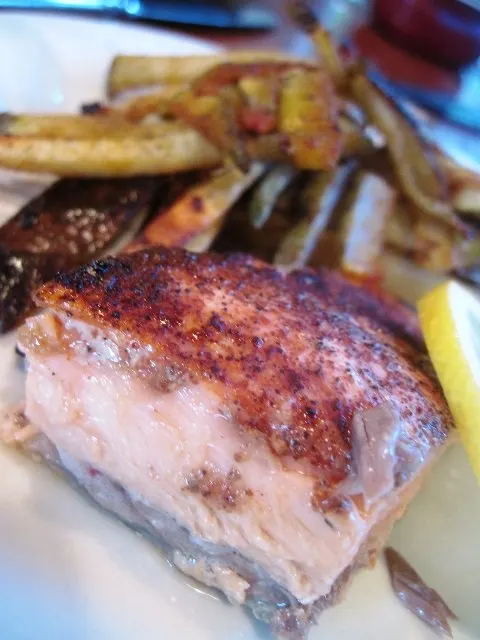 For the seafood lover, flavorful and moist, grilled salmon. Get Recipe Here Moore or Less Cooking
Buffalo Blue Cheese Burger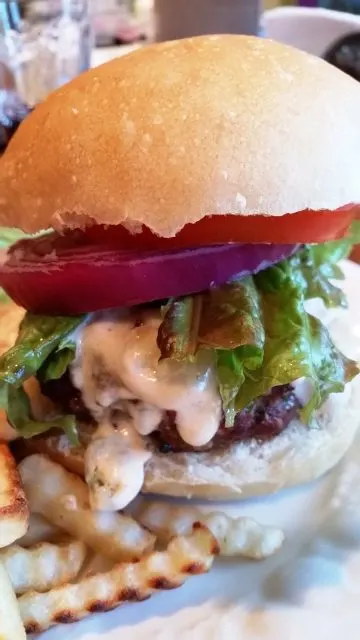 This juicy and flavorful buffalo blue cheese burger has the flavors of the familiar buffalo wings with blue cheese sauce but in burger form. This impressive burger will be a hit at your next BBQ cookout! Get Recipe Here Moore or Less Cooking
Pineapple Barbeque Pork Tenderloin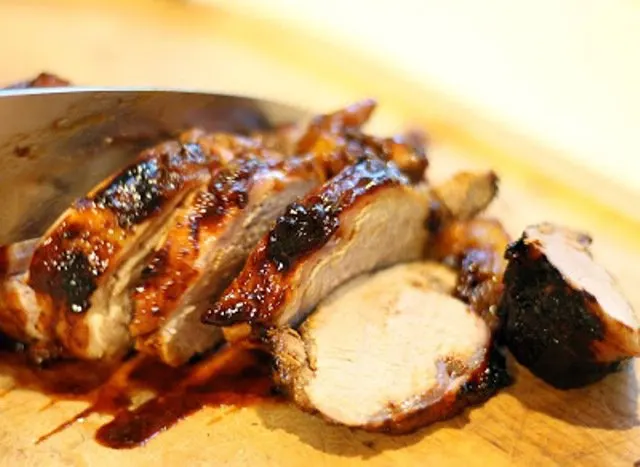 Combines your favorite barbecue sauce and crushed pineapple, in an amazing sauce to baste on pork tenderloin. Get Recipe Here Cooking With Mary and Friends
Grilled Chicken Fresco Tacos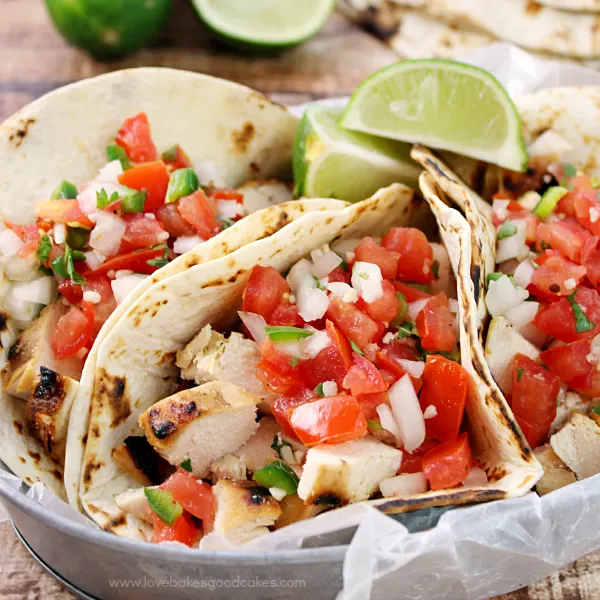 Served with a spoonful of Pico de gallo helps keep them light on calories and fat, but BIG on flavor! Get Recipe Here Love Bakes Good Cakes
The Greatest Grilled Chicken…EVER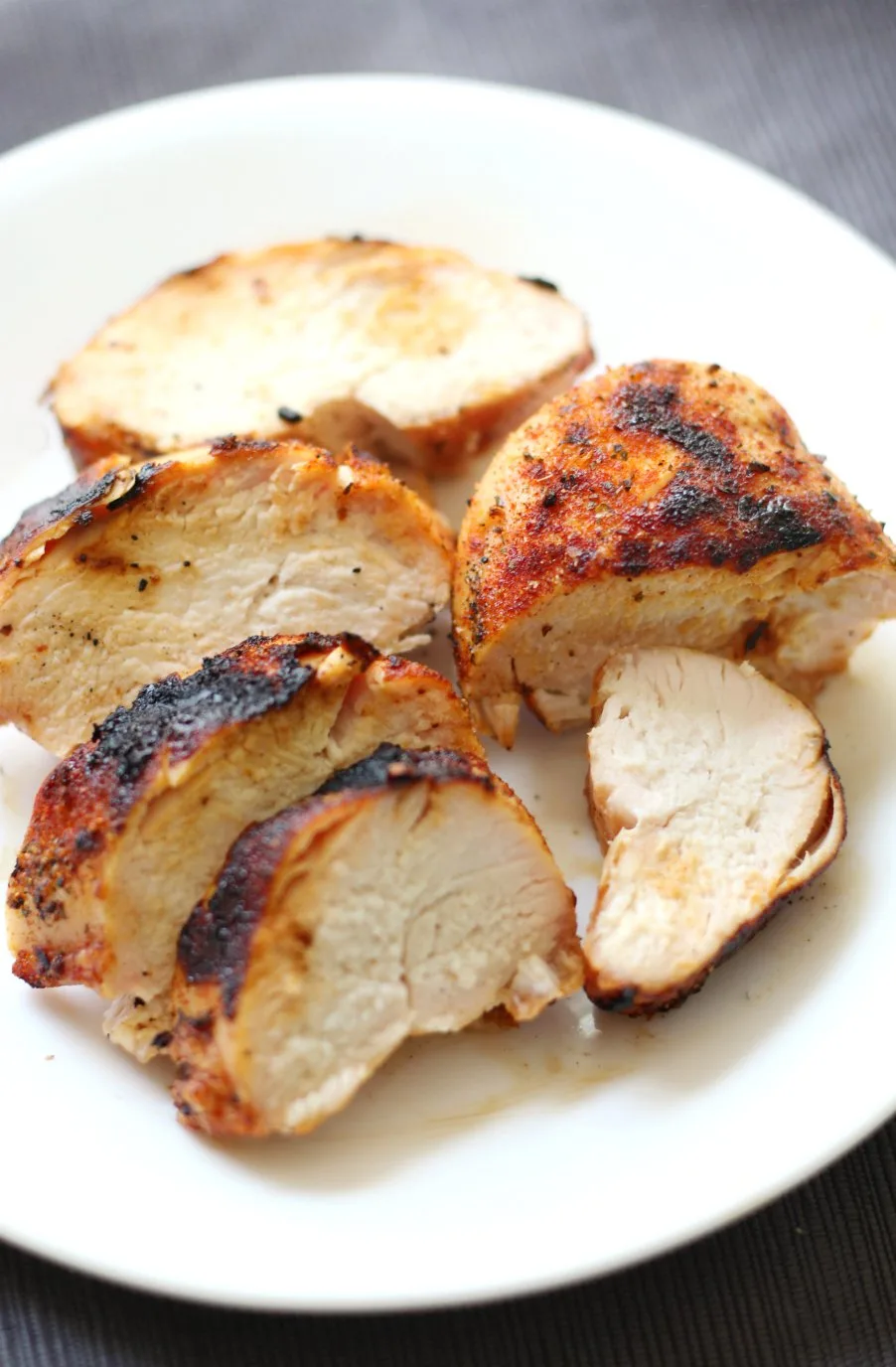 This no-fail recipe for the most flavorful, succulent, and tender chicken will be the only one you'll ever need! Get Recipe Here Strength and Sunshine
Cayenne-Rubbed Steaks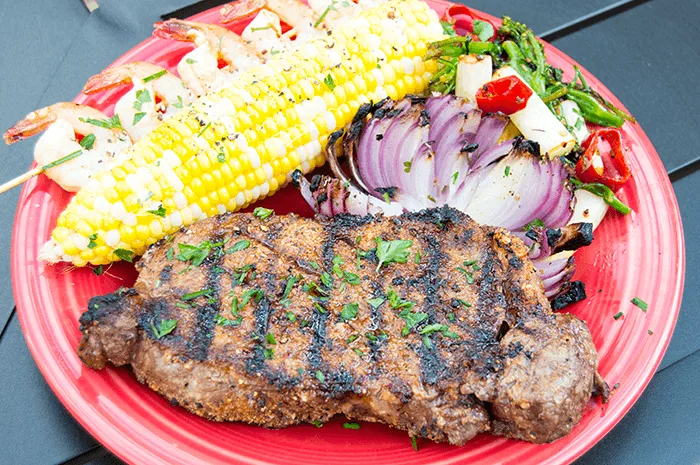 Letting the rub really 'soak' into the meat is the key to perfect flavor. Get Recipe Here The Starving Chef
San Diego Style Carne Asada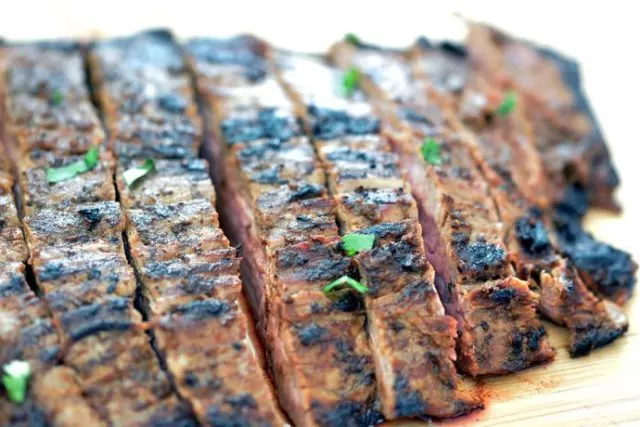 Loaded with Mexican flavors and taste. Perfect for carne asada tacos or burritos. Get Recipe Here Foodie and Wine
Grilled Vegetables With Lemon Thyme Butter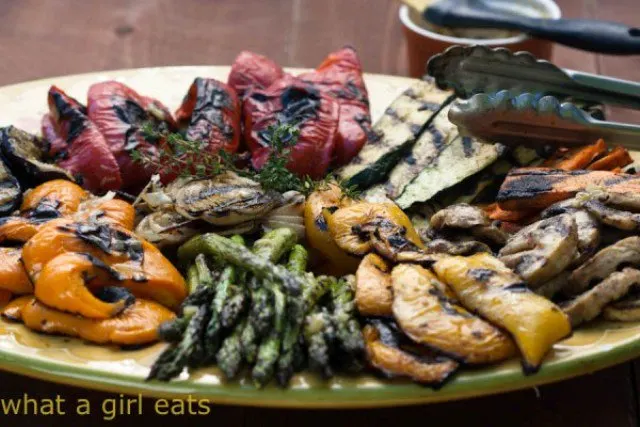 Vegetables never tasted so good! Get Recipe Here What A Girl Eats
Grilled Cilantro Lime Chicken Skewers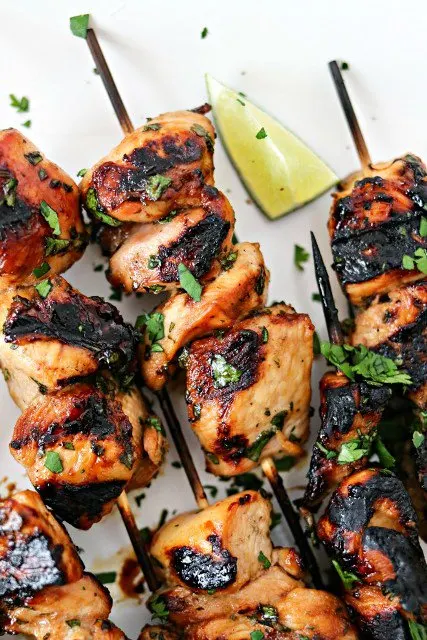 The chicken gets marinated in a honey, lime, cilantro, garlic and soy sauce marinade for a few hours, skewered and then grilled. Get Recipe Here CPA: Certified Pastry Aficionado
Spicy Southwestern Chicken Salad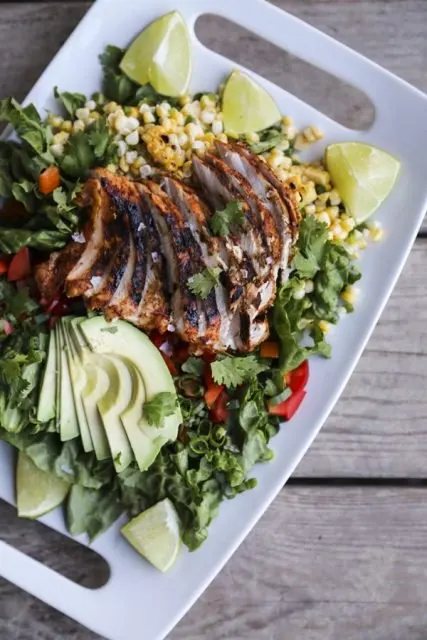 Super tasty and super simple! Get Recipe Here Foodie With Family
Grilled Rib Eye Mom's Italiano Style Recipe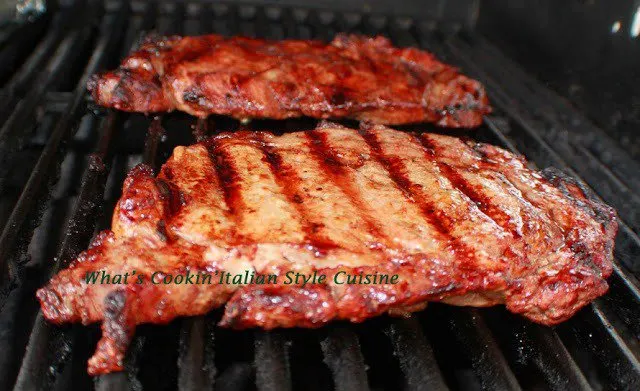 Marbled rib eye steaks that are grilled to perfection Italian style. Get Recipe Here What's Cookin' Italian Style
Grilled Pork With Pineapple Fried Rice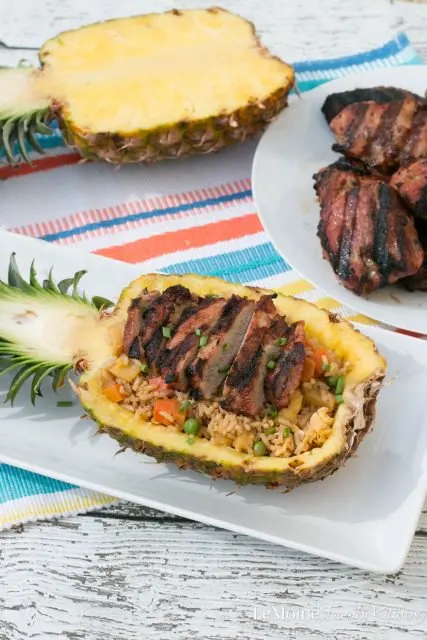 A delicious, flavor-packed meal perfect for any night of the week. You can have this meal on the table in 30 minutes. Get Recipe Here LeMoine Family Kitchen
Grilled Gyros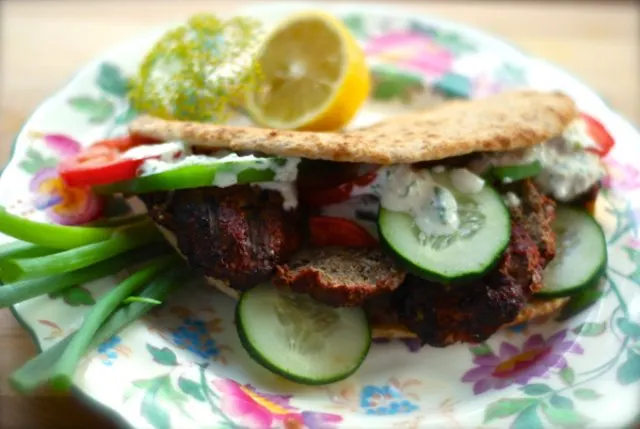 These flavorful, healthy sandwiches can be made using any meat you like. Get Recipe Here ChinDeep
Taco Salsa Burgers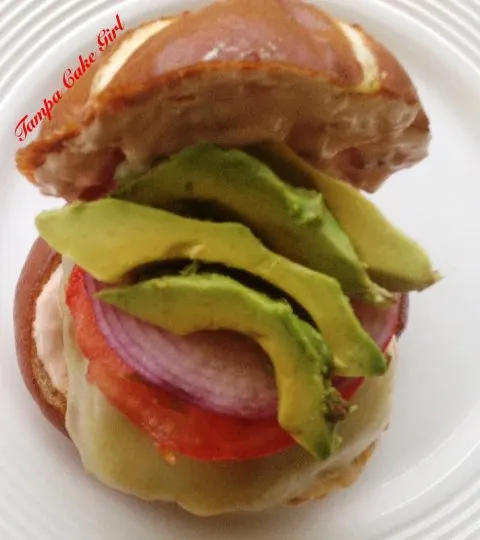 Can't decide between a burger and a taco? This burger should satisfy everyone. Get Recipe Here Tampa Cake Girl
Smokey Mountain Chicken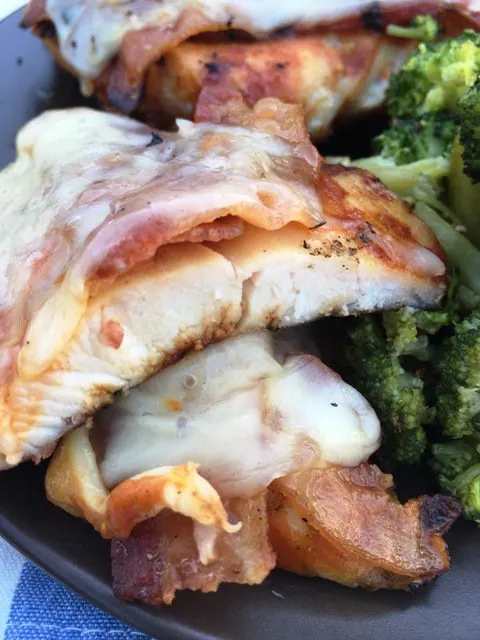 Low-carb grilled chicken with barbecue sauce, bacon, and cheese. Get Recipe Here My Montana Kitchen
Grilled Sweet Tea Chicken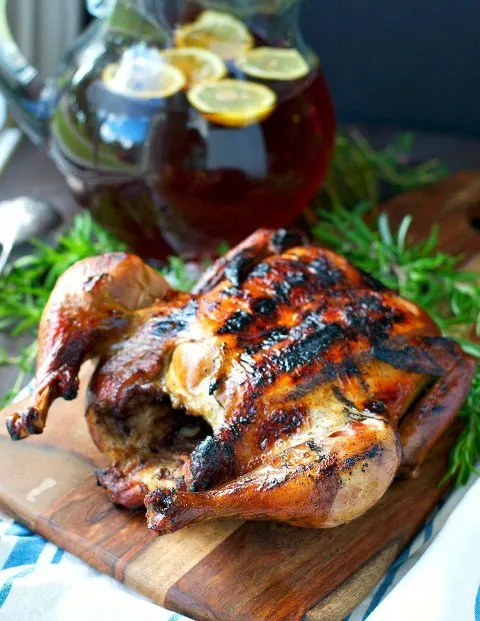 Grilled chicken that has a smoky, crispy exterior and a tender, juicy, flavor-infused meat. Get recipe here The Seasoned Mom
Grilled Bacon Wrapped Bratwurst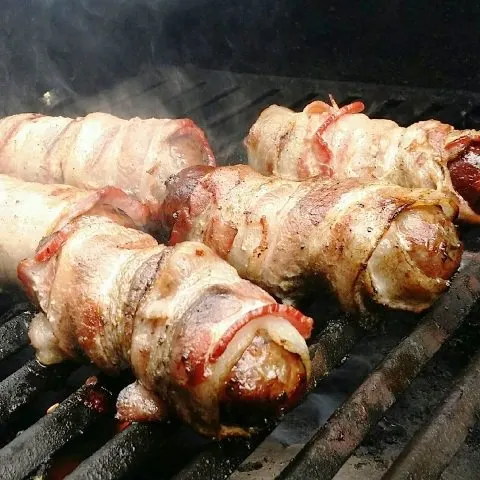 Grill some rats wrapped in bacon and finished on the smokey grill until crispy and brown. Get Recipe Here Homemade Food Junkie
Grilled Shrimp Scampi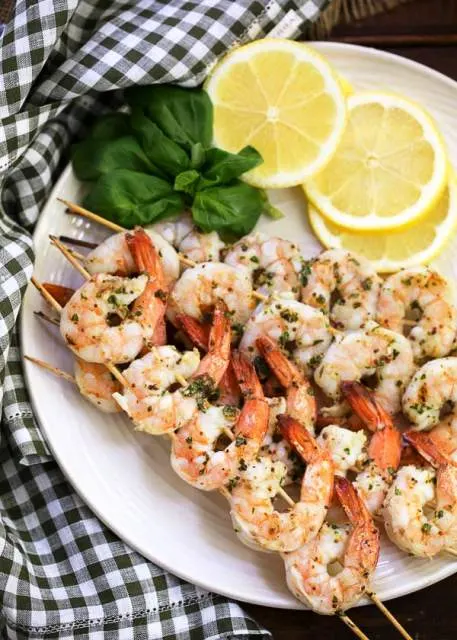 A fabulous grilled version of the classic shrimp scampi. Get Recipe Here That Skinny Chick Can Bake
Nettie Moore is the cook, baker, photographer and designer behind Moore or Less Cooking Food Blog. Nettie is a self- trained cook and baker. She loves creating easy recipes that don't call for a lot of unknown ingredients. Nettie's Blueberry Skillet Cake has been featured in Taste Of Home Magazine and her Peach Raspberry Pie has won awards! She was born and raised in Southern California and now lives with her artist husband. Follow Nettie on her blog, Moore or Less Cooking, or on FACEBOOK | TWITTER | GOOGLE+ | PINTEREST | BLOGLOVIN |INSTAGRAM|