I don't know about you, but summer has felt like it has slipped by so quickly. This has been the best and busiest summer for me ever! So, I want to be sure that I am ready for Labor Day weekend, especially where food is concerned. I am excited to share so many tasty recipes with you!
Labor Day weekend is the last hurrah for summer barbecues. Make this year's the best barbecue ever with flavorful ribs, chicken, steak, pasta salads, potato salads, refreshing no-bake desserts, cakes, brownies and so much more. Whether you are going to a party or hosting the party, you will be all set with these 26 best recipes for a Labor Day barbecue!
These cookout favorites will be the stars at your Labor Day party. Your guests will want to pile their plates high with these grilled entrees, classic sides and dessert treats!
Happy Labor Day from Mooreorlesscooking.com.

Maple Chipotle Grilled Ribs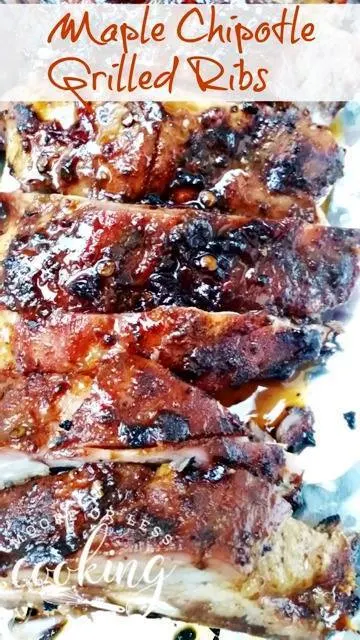 Maple Chipotle Grilled Ribs are finger-lickin', bone suckin', melt-in-your-mouth ribs! Get the recipe here
Moore or Less Cooking
Hawaiian Chicken Kebabs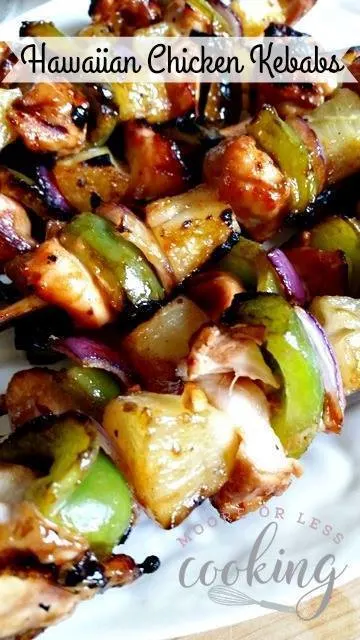 Delicious and succulent Hawaiian Chicken Kebabs! Marinated, tender chunks of chicken grilled on a skewer with juicy pineapple, caramelized onion, and peppers. Get the recipe here
Moore or Less Cooking
Grilled Kafta Kebabs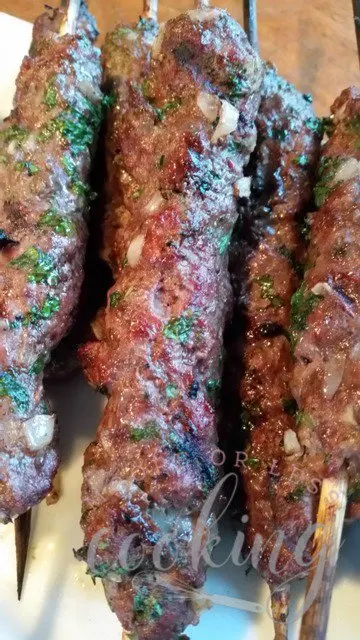 Only seven ingredients are needed for these moist and flavorful kebabs. Get the recipe here
Moore or Less Cooking
Buffalo Blue Cheese Burger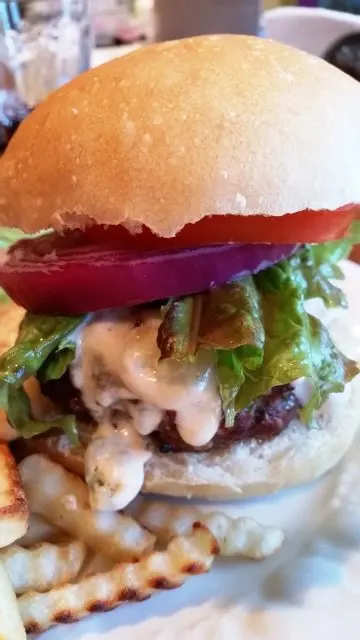 This juicy buffalo blue cheese burger has the flavors of buffalo wings with blue cheese sauce. This impressive burger will be a hit at your next cookout! Get the recipe here
Moore or Less Cooking
Pineapple Sweet Ribs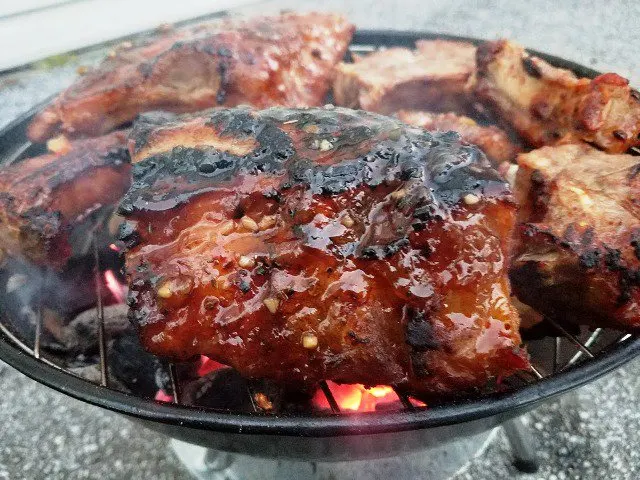 These meaty ribs are moist and wonderfully addictive with a simple rub and flavorful glaze. Get the recipe here
Moore or Less Cooking
Grilled Steaks With Kentucky Bourbon Marinade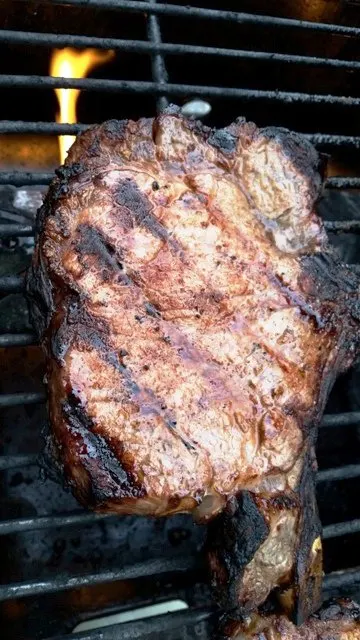 These melt-in-your-mouth tender ribeye steaks are marinated with a Kentucky bourbon marinade and grilled to juicy perfection. Get the recipe here
Moore or Less Cooking
Grilled Cilantro Chicken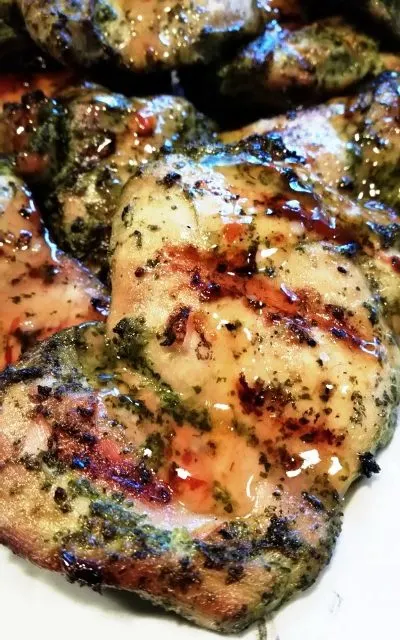 Tender, juicy grilled cilantro chicken with a sweet glaze. This will be your favorite grilled chicken recipe this summer! Get the recipe here
Moore or Less Cooking
Southern Sticky Ribs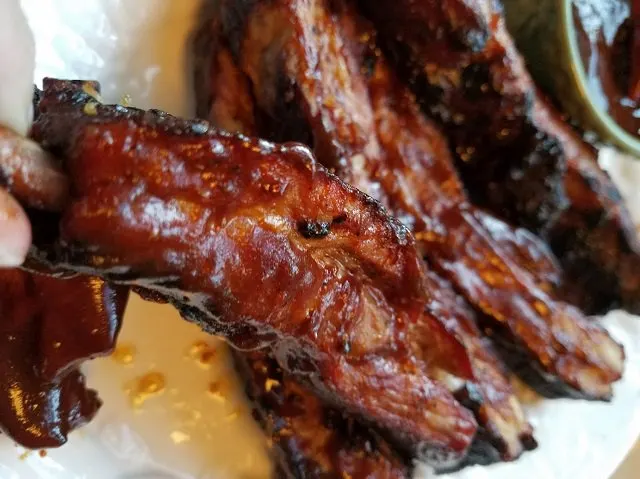 These fall-off-the-bone tender and juicy ribs will be a hit at your next barbeque. Get the recipe here
Moore or Less Cooking
The Best Meat Rub & Beef Tenderloin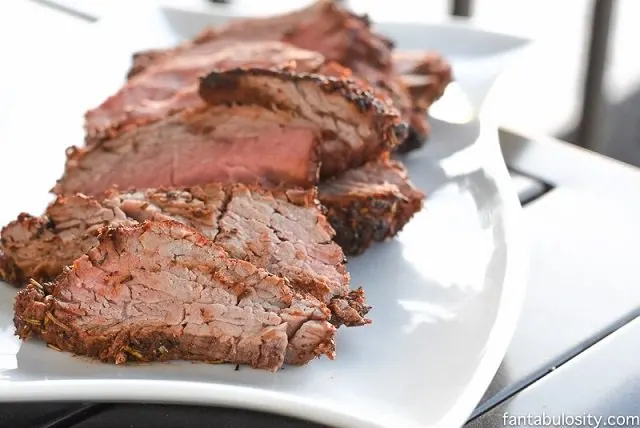 This easy recipe causes our guests to come running when they hear what's on the grill. Using an incredible "rub," this beef tenderloin will be the hero of your table! Get the recipe here
Fantabulosity
Spicy BLT Bacon-Wrapped Hot Dogs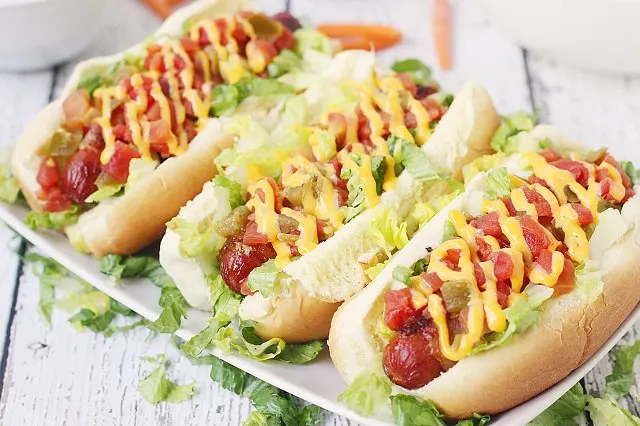 Making bacon-wrapped hot dogs in the oven is easier than you think! Try this simple technique to throw together a batch of spicy BLT dogs drizzled with melted cheese sauce. Get the recipe here
Half Scratched
Pasta Puccini Salad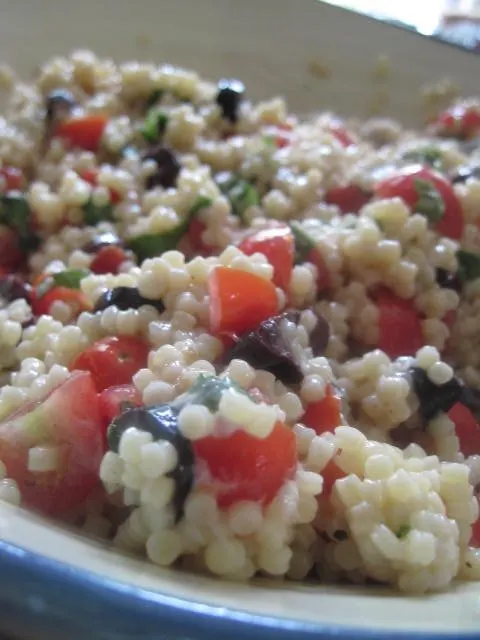 Simple, fresh ingredients from the garden, like basil and tomatoes, together with olives and cheese make up this wonderful pasta salad! Get the recipe here
Moore or Less Cooking
Watermelon Blueberry Mint Salad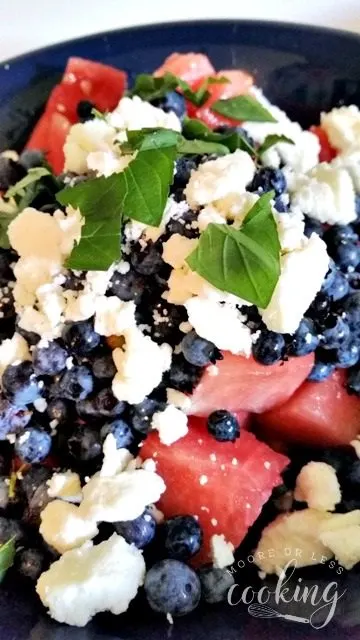 It's a light and refreshing salad that's perfect for warmer weather and tastes like summer to me! Plus, it can be made in under 10 minutes! Get the recipe here
Moore or Less Cooking