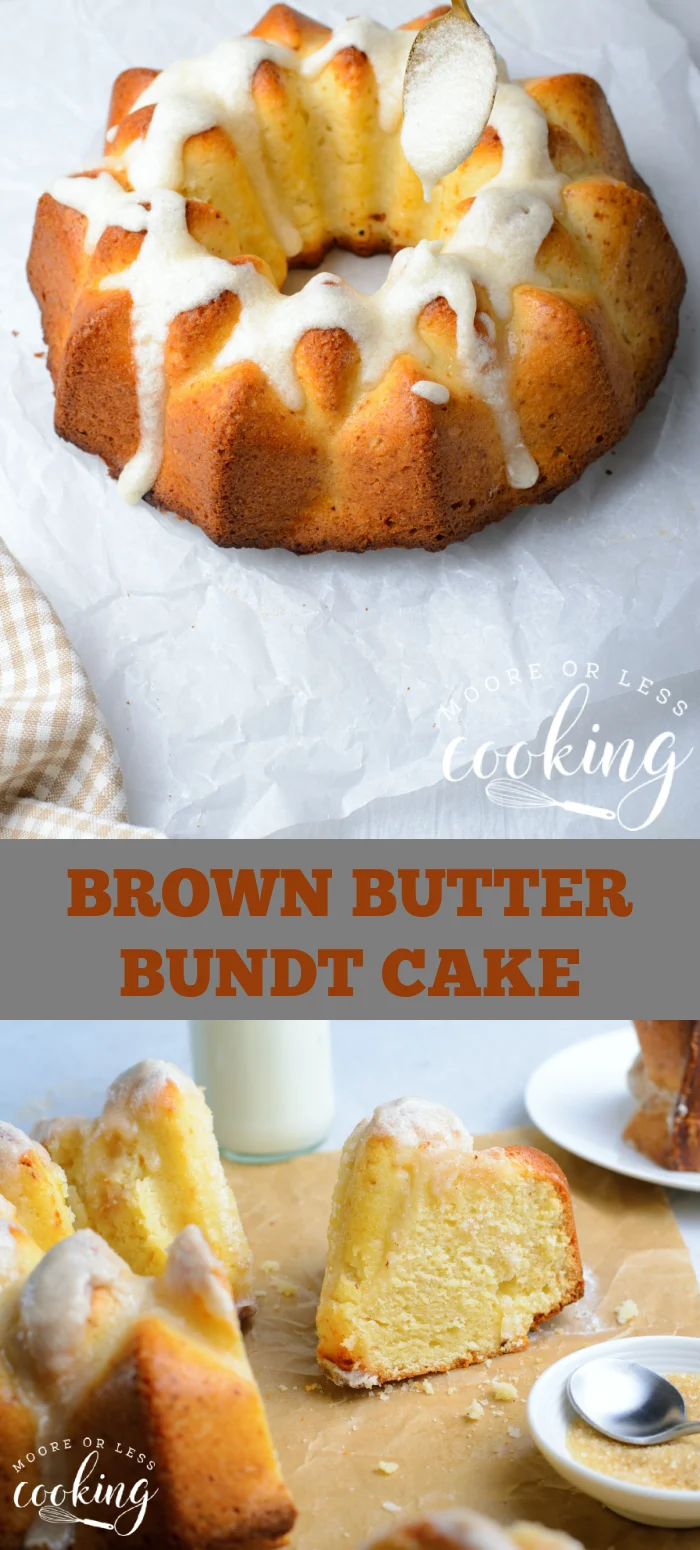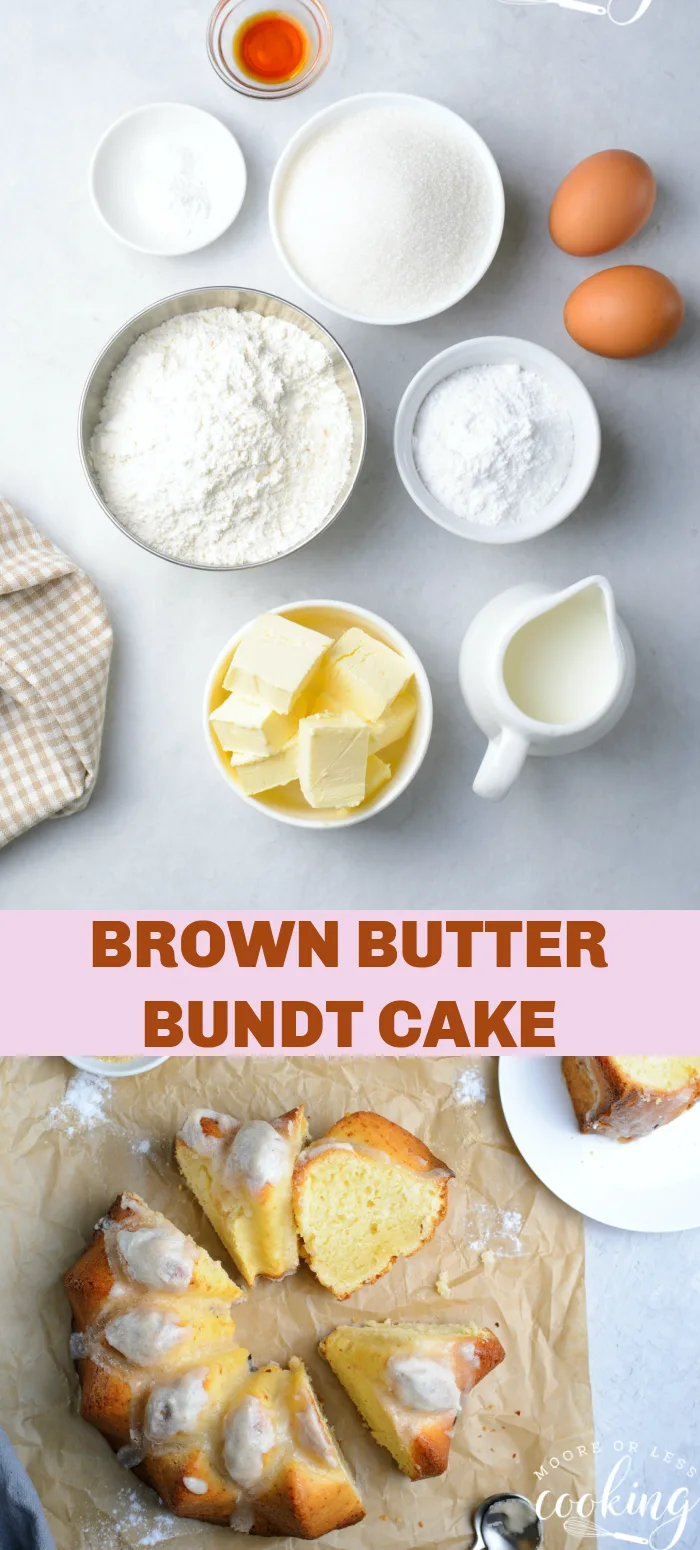 Brown Butter Bundt Cake
Super moist and overflowing with buttery goodness, this Brown Butter Bundt Cake is a go-to dessert that's perfect for any occasion. It's simple, outrageously delicious, and made with common pantry ingredients!
Bundt cakes are always such a lovely dessert to serve for brunch, holidays, or just because. I love using the differently shaped Bundt pans to create a beautiful presentation. From the intricately designed pans to the plain circular Bundt pans, my cakes always come out pretty and ready for a garnish or drizzle of something sweet to make them a swoon-worthy dessert.
This brown butter cake will be amazing no matter which design of a Bundt pan you decide to bake it in. Just be sure and butter and flour the pan well, especially if it's one with lots of crevices and design work in it.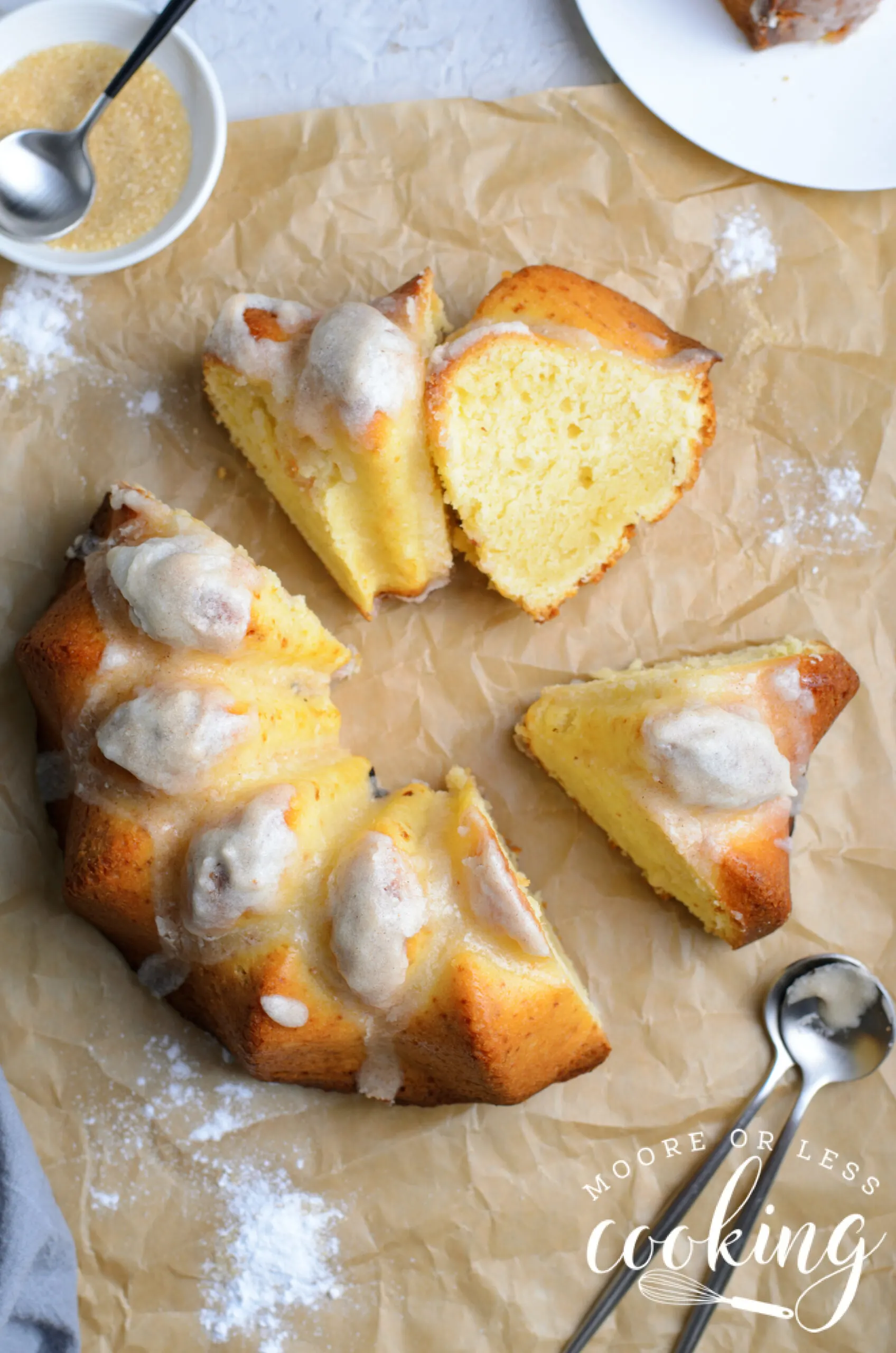 With this recipe, I added the browned butter to not only the cake batter but to the glaze as well. The vanilla-flavored cake batter is up-leveled by the brown butter giving it an almost hazelnut flavor. Once the cake has baked and cooled, add a simple powdered sugar, milk, and brown butter glaze. Oh my goodness! You'll adore the flavor!
What is brown butter?
The French discovered an awesome way to make butter even more delicious – by browning it! When you melt butter for a longer period of time, it releases excess water moisture and leaves behind milk solids that will turn a golden brown. These brown milk solids produce a nutty flavor and aroma. You can use this browned butter as a substitute in baking recipes to elevate the taste and flavor. You can also use brown butter in savory meals when you want to add a nutty profile to the taste.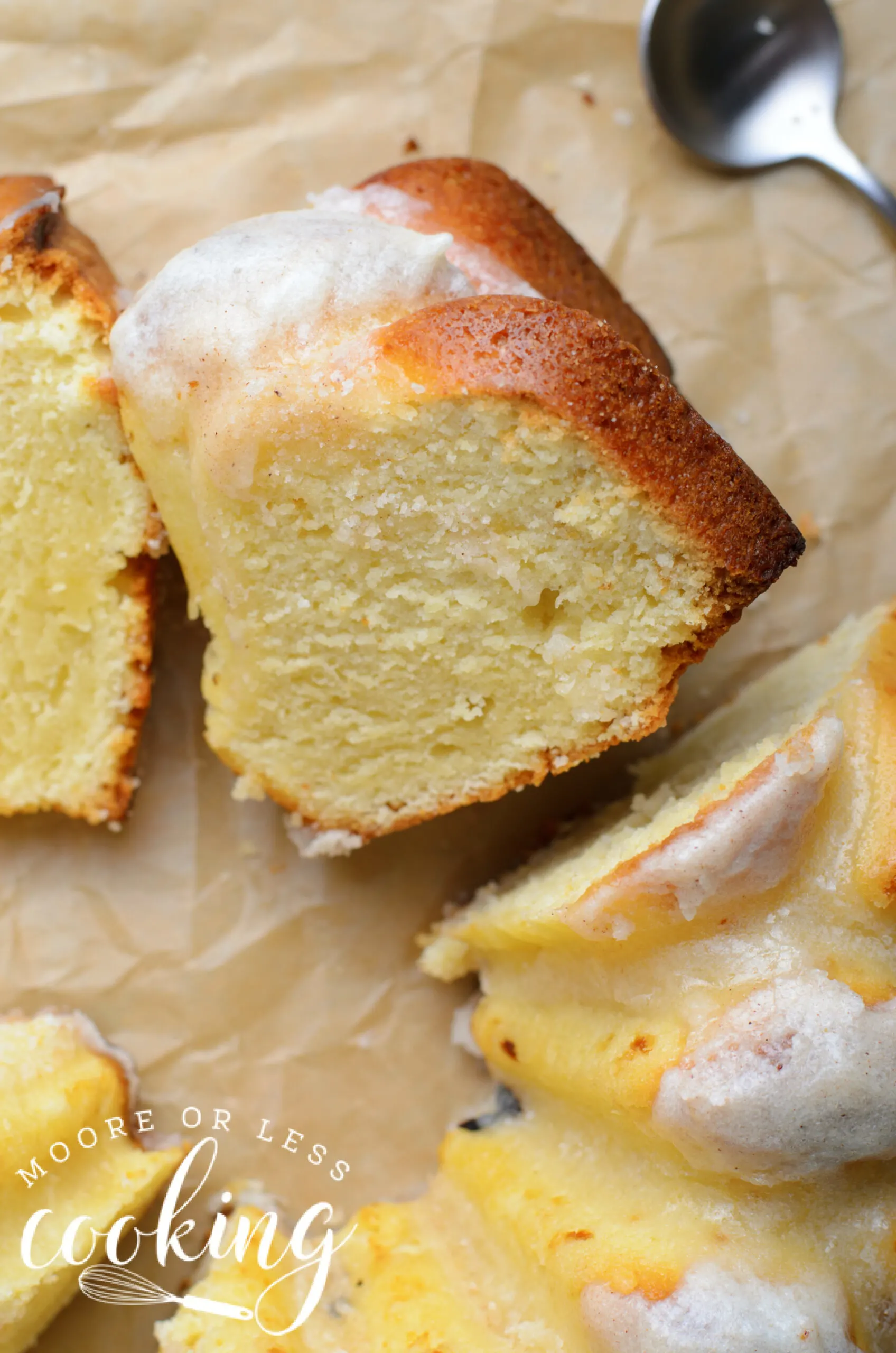 How do I brown butter?
It's easy to melt your butter and turn it into a gorgeous, tasty, and nutty ingredient. First, start with a light inner-colored pan or skillet because you will definitely need to see the butter as it browns. There's a moment in time where the melting butter can quickly go from brown to burnt and you'll need to keep a close eye on it, so a lighter inner-colored pan will help with that.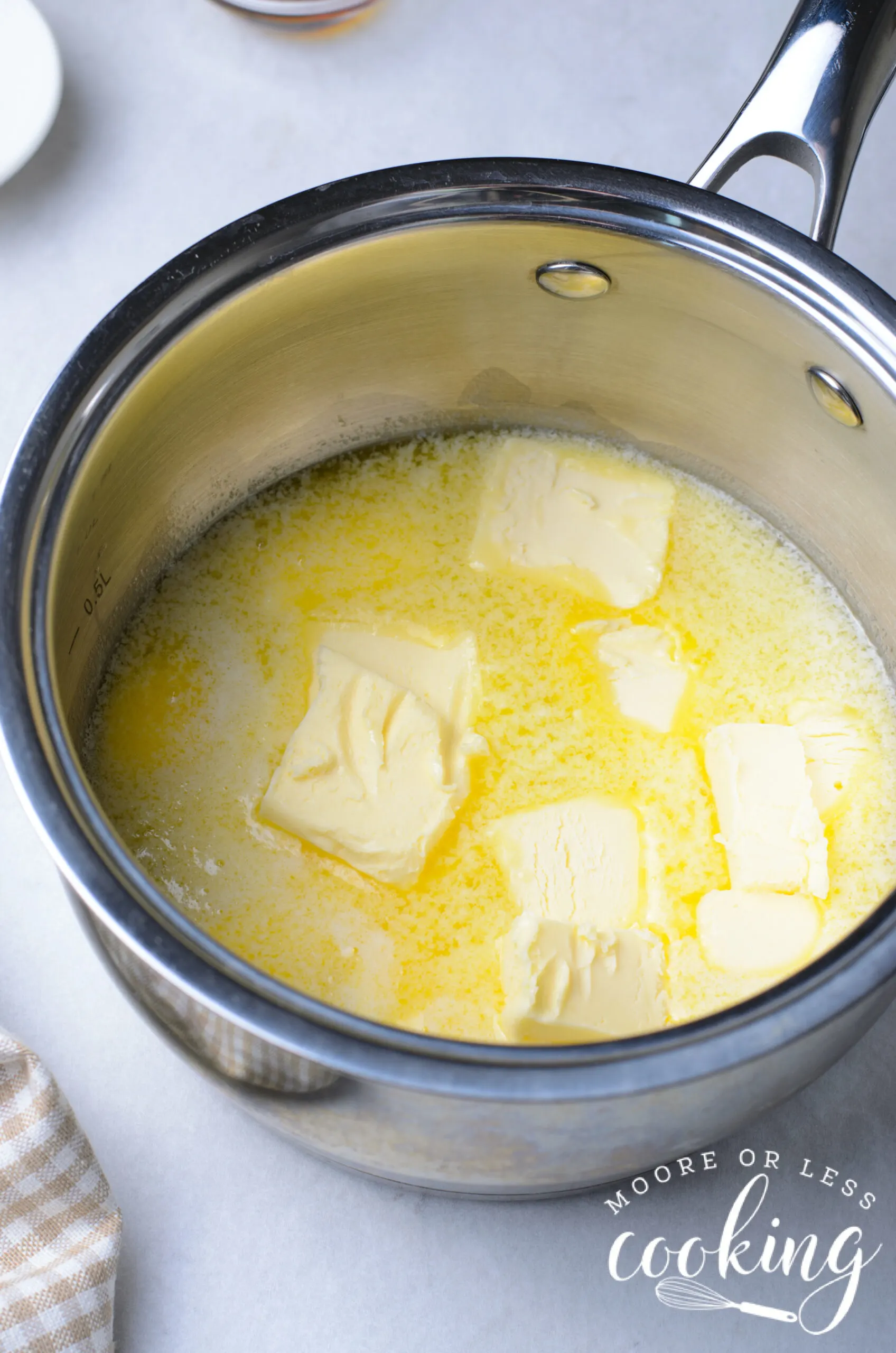 Make sure you're using room temperature salted or unsalted butter. Cut it into cubes before adding it to your pan.

Since browned butter releases moisture, add a little more butter than the recipe calls for so that when you measure the final brown butter it will be enough for the recipe.

Melt the butter over medium heat and stir with a rubber spatula or wooden spoon as it melts. Stay with it, stirring gently as it bubbles and foams its way into a brown wonder ingredient. You'll hear all sorts of snaps, crackles, and pops before it settles down and starts turning golden brown.

The absolute second it stops foaming and turns golden, simply remove it from the heat and the pan so that it doesn't burn. Your nose will tell you when it's achieved the nutty aroma. If you leave it on too long, your nose will detect that, too. Burnt butter is bad butter!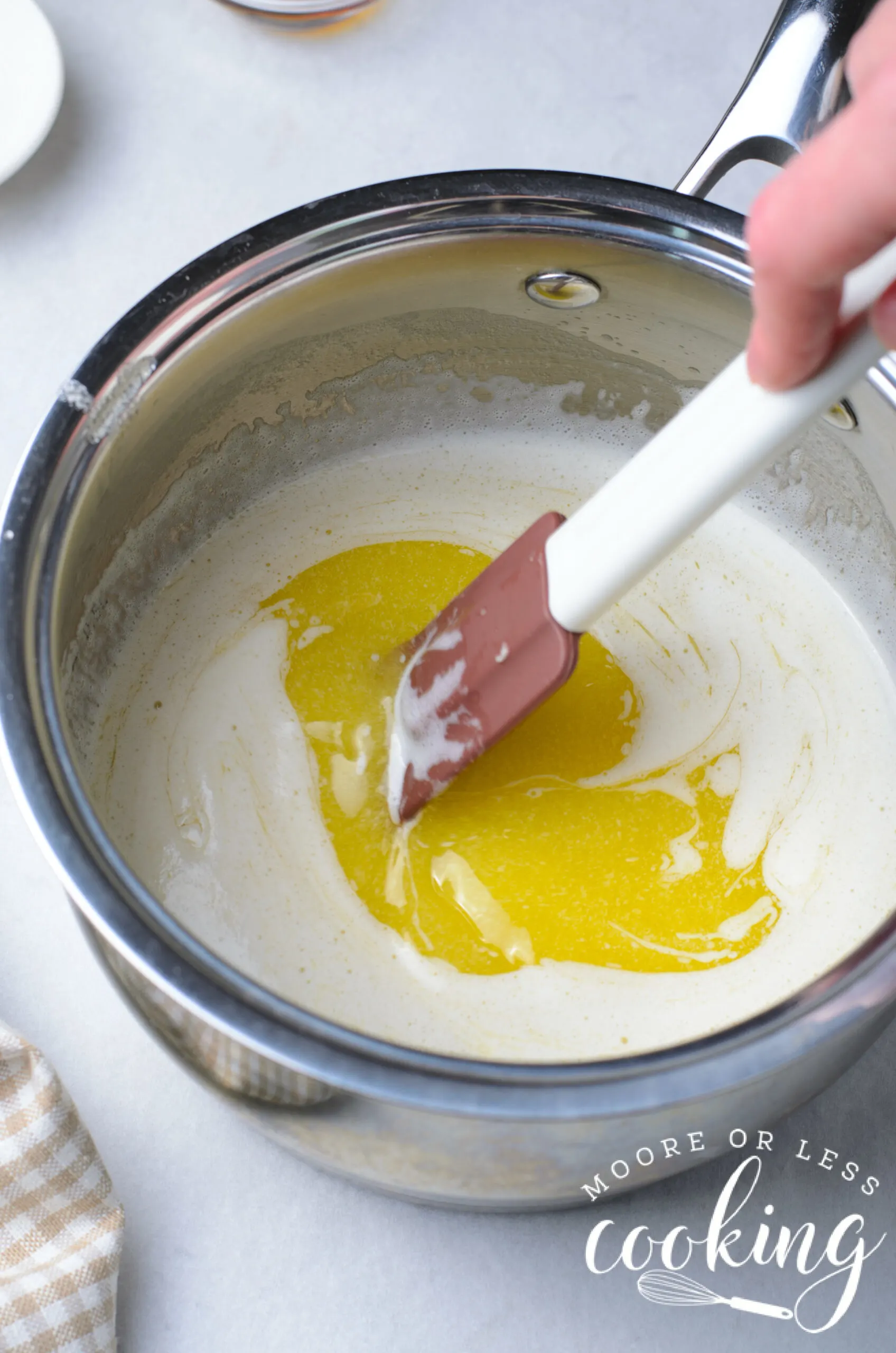 Immediately pour the butter through a sieve into a bowl or just pour it into a bowl so that it can cool and stop cooking.

You'll notice brown specks on the milk solids. That's normal and that's where the flavor is! Let the butter cool completely before proceeding with your recipe. You can put it in the fridge to help cool more quickly.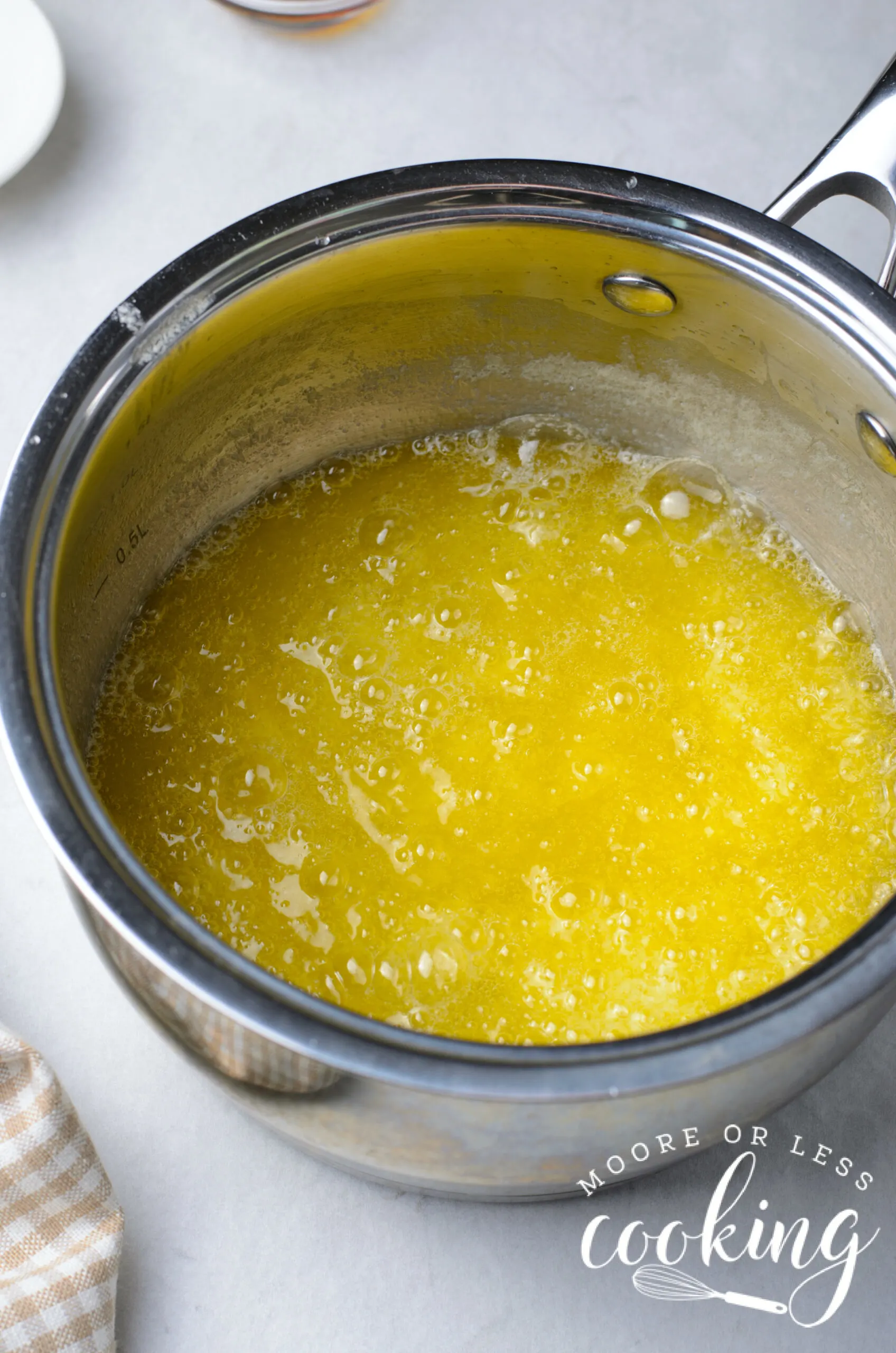 Other uses for browned butter
Did you know that you can make browned butter and keep it in the fridge for use at a later time? Here are some delicious uses for it that you might want to try.
Drizzle or incorporate it into mashed potatoes

Use in place of regular butter in nut-based desserts

Use in cookie or brownie batter for a nutty flavor without having to add nuts

Drizzle over cooked veggies such as asparagus, broccoli, carrots, Brussels sprouts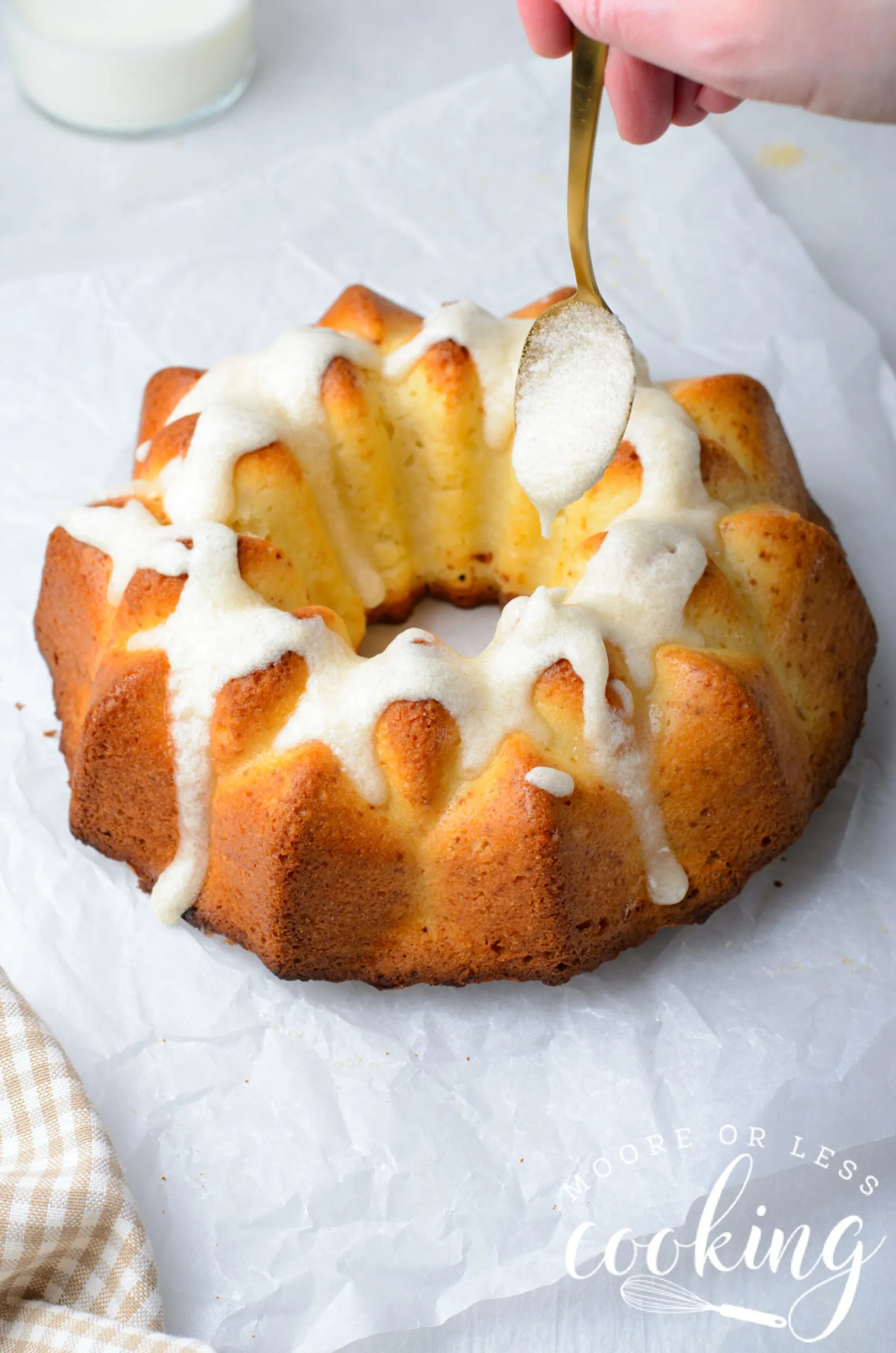 Cake Batter Ingredients
Unsalted butter

All-purpose flour

Baking powder

Buttermilk

Eggs

Vanilla extract

Salt

Granulated sugar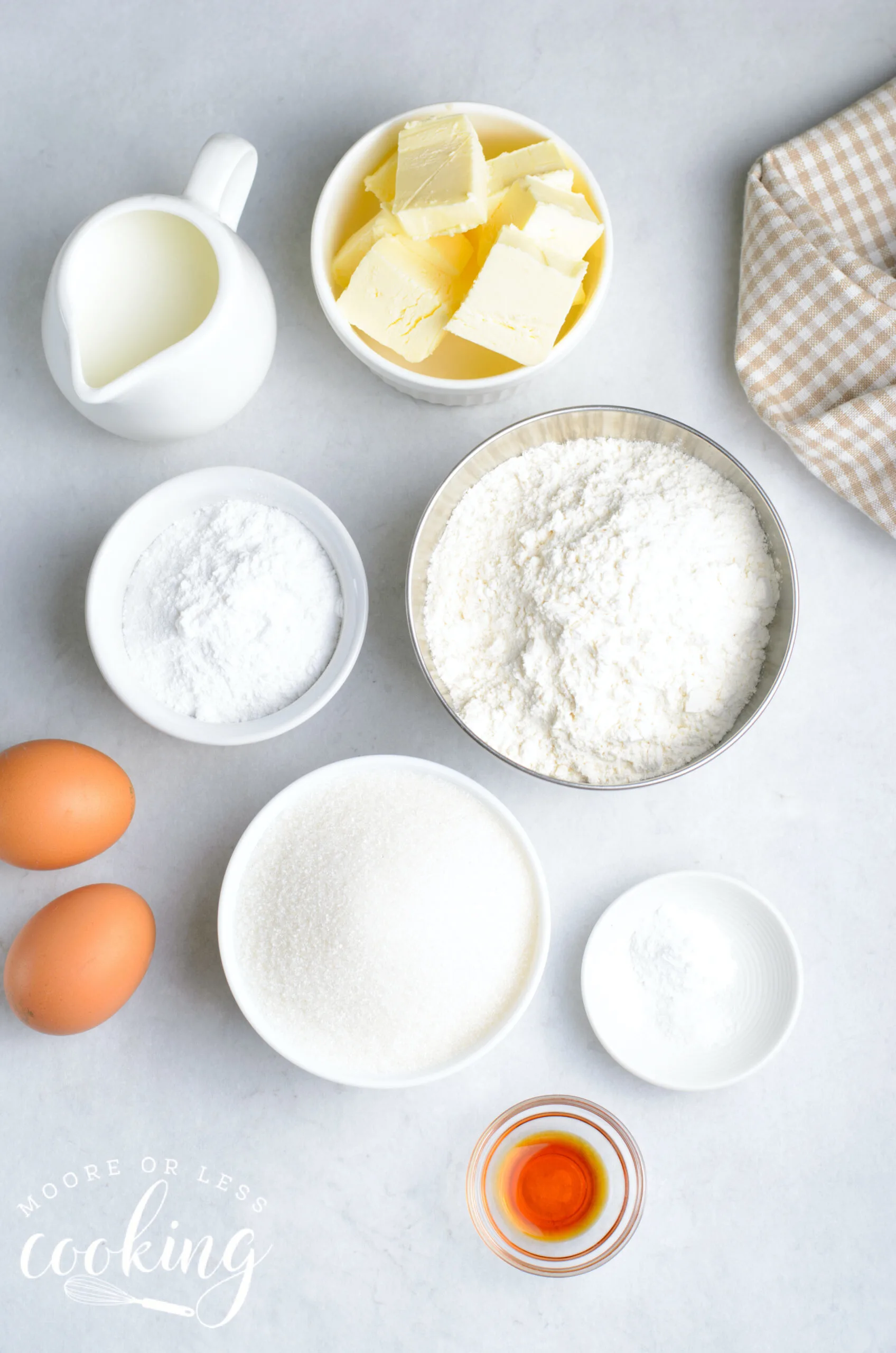 Brown Butter Glaze Ingredients
Powdered sugar

Browned butter

Milk

Vanilla extract
Instructions
Melt butter in a saucepan over medium heat. Butter will get foamy and bubble. Cook until butter solids in the bottom of the pan begin to turn deep golden brown. Immediately remove from heat.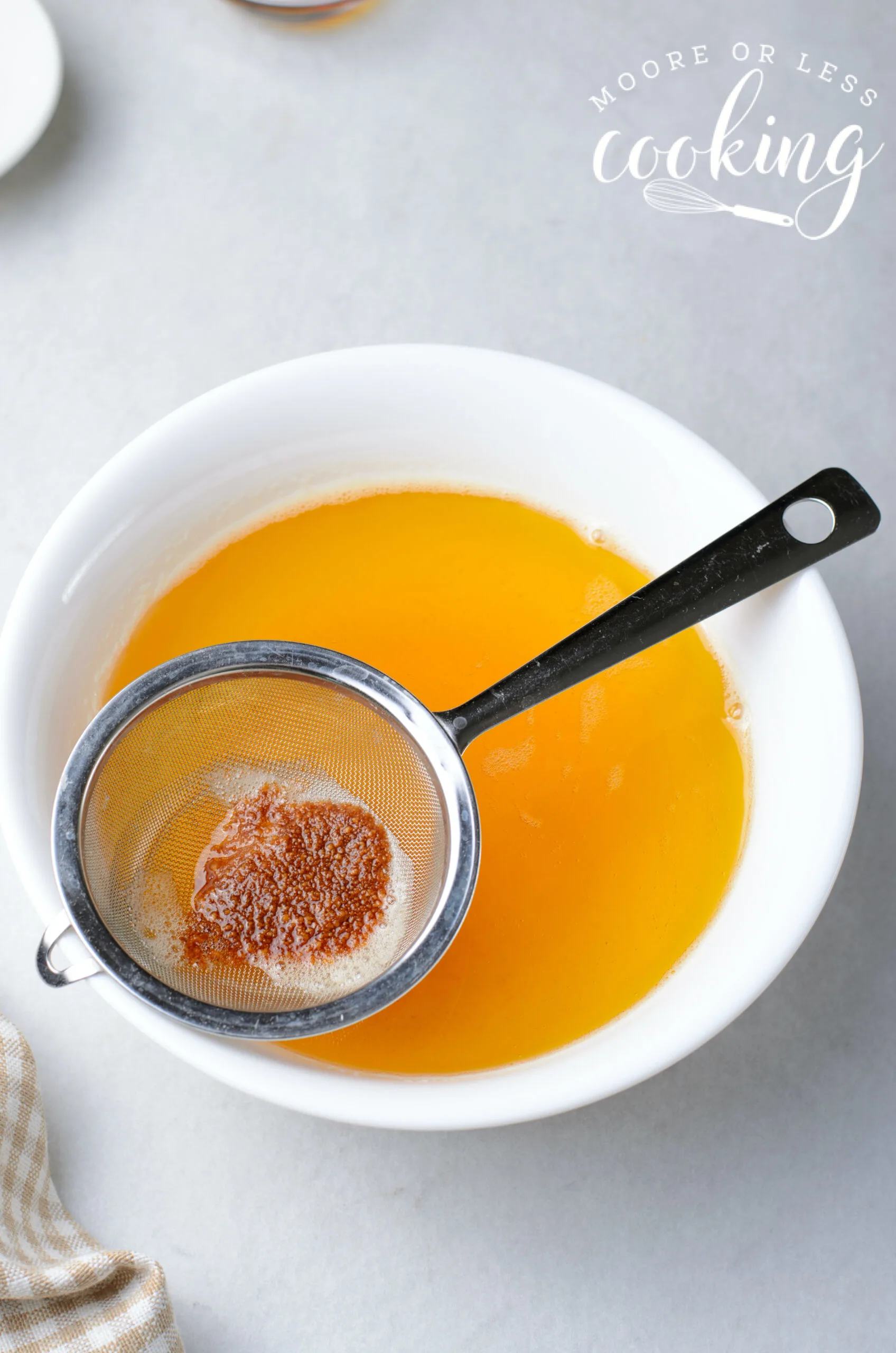 2. Pour through a sieve into a bowl. Allow to cool and refrigerate until cold but still soft. Reserve 2 tablespoons of brown butter for the glaze.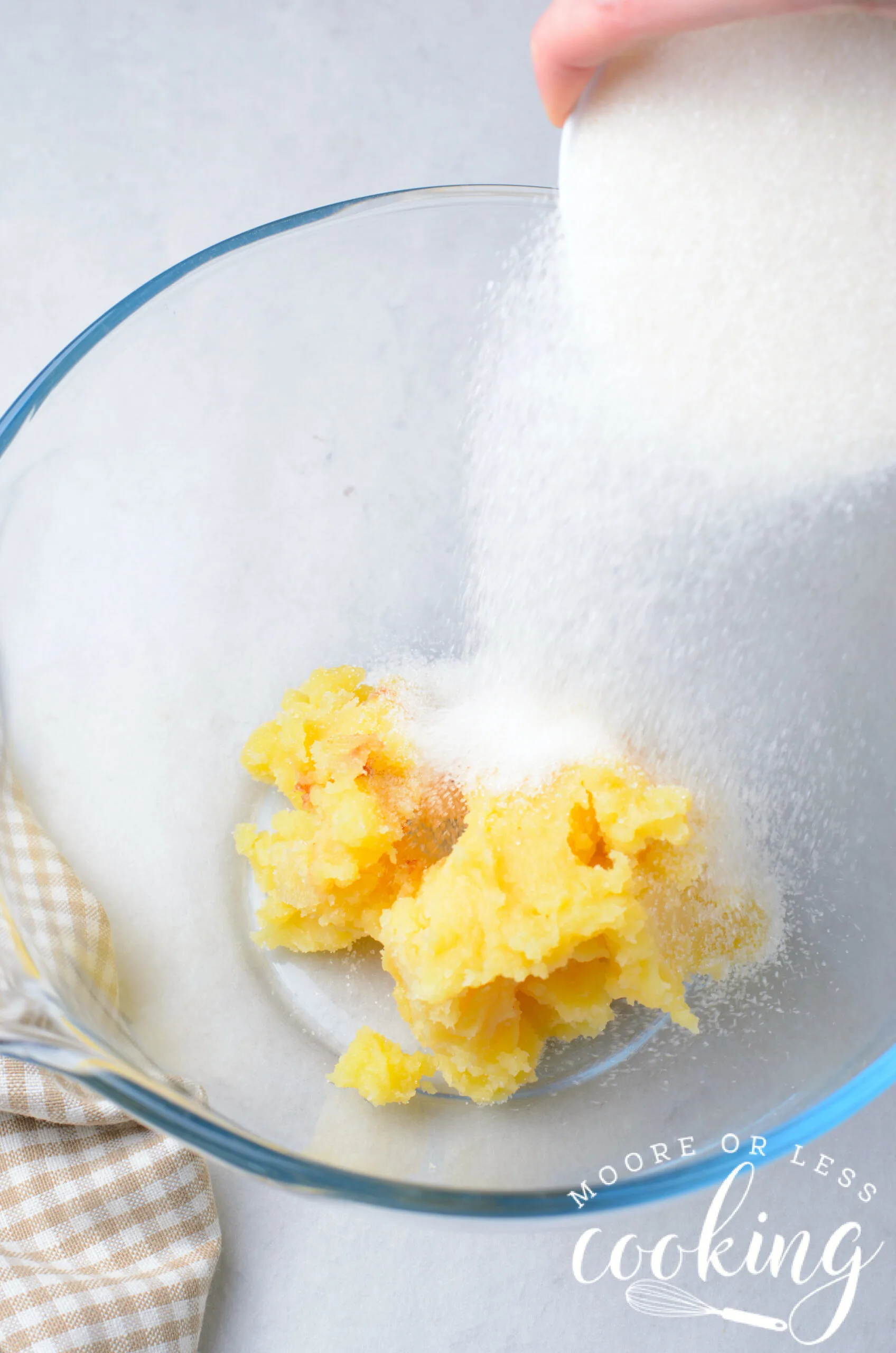 3. Sift together flour, baking powder, and salt.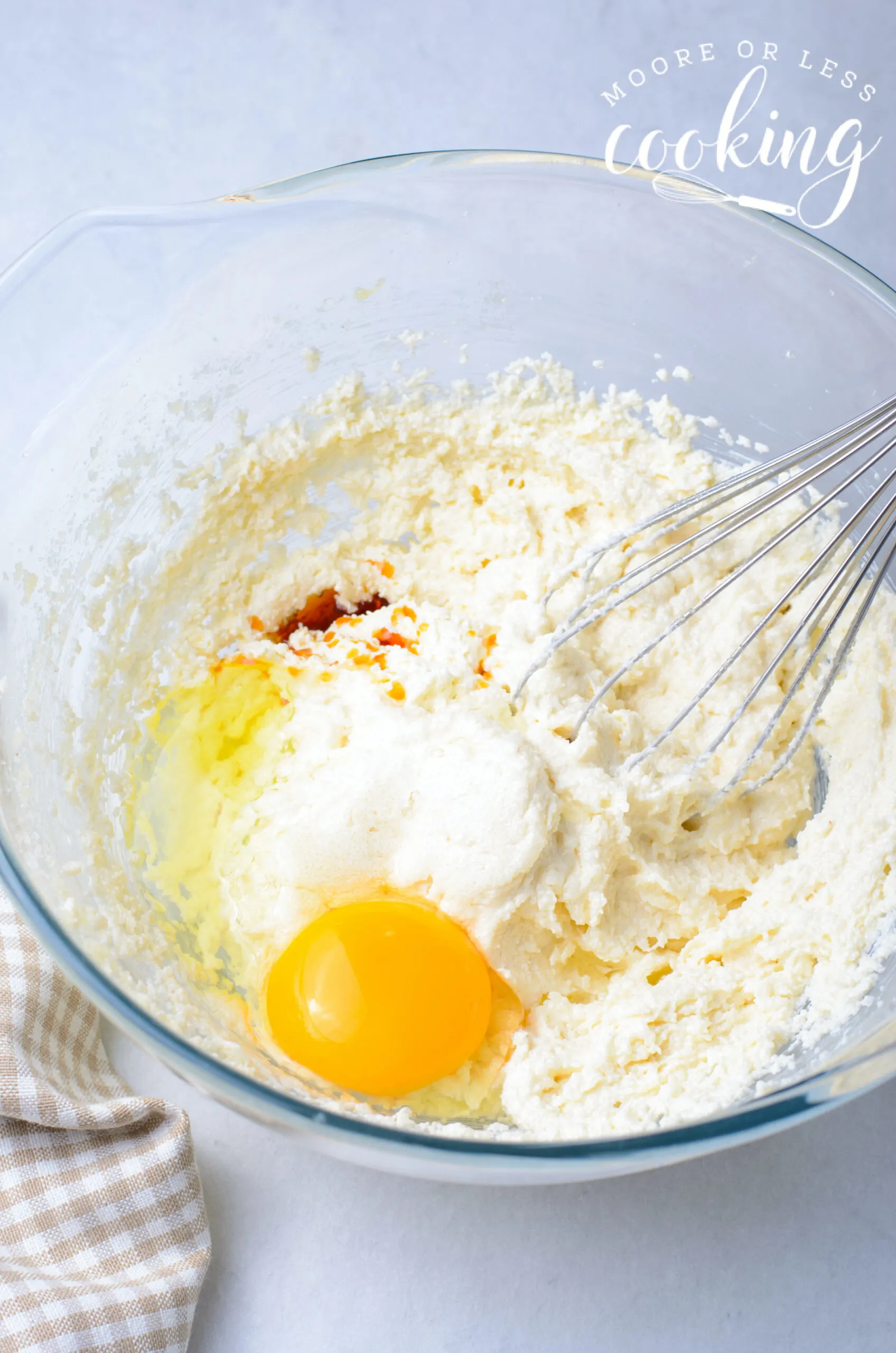 4. Preheat the oven to 350ºF. Grease a Bundt cake pan, dust with flour shaking off excess.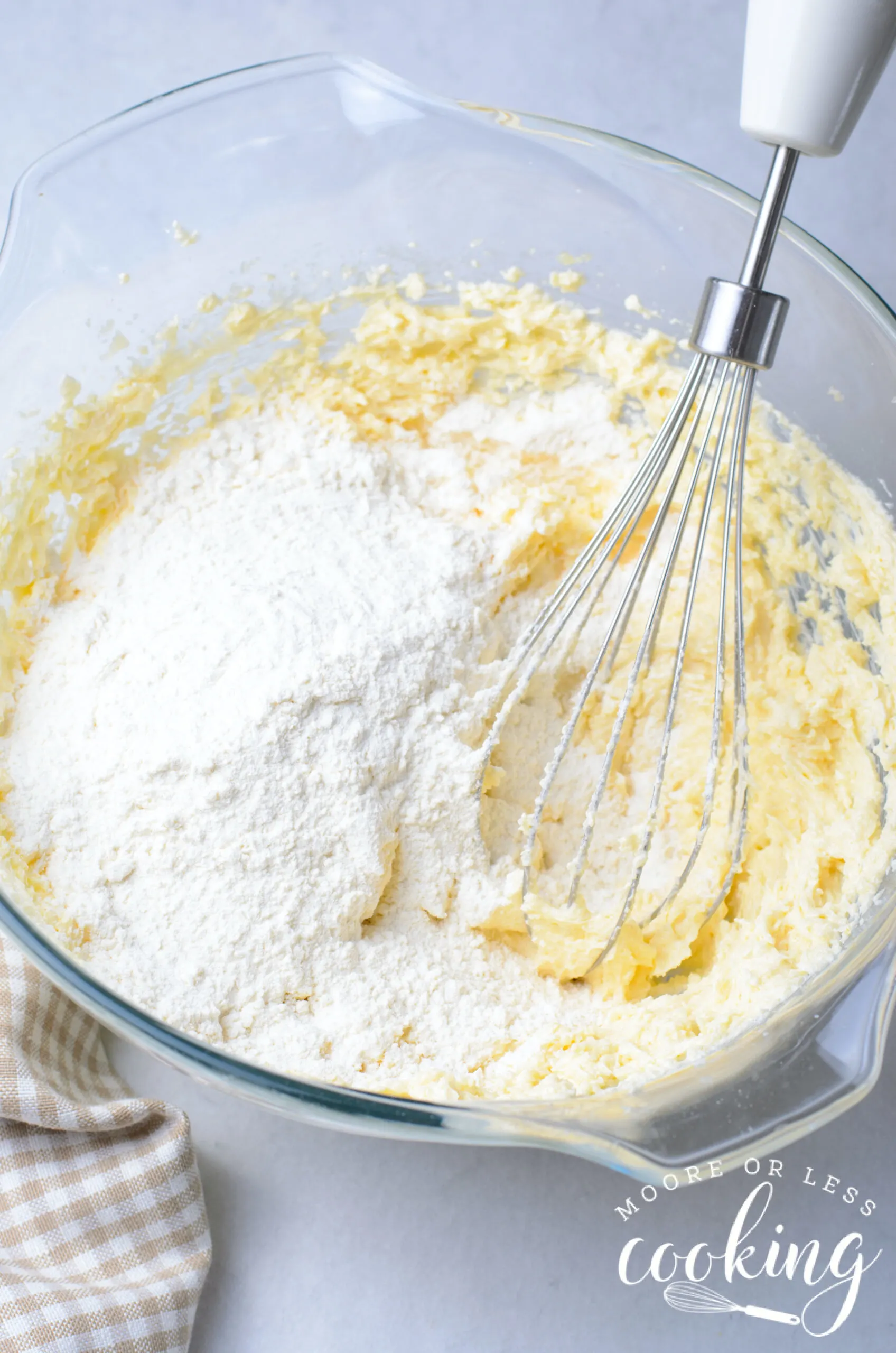 5. In a large bowl, beat butter and sugar until light and fluffy. Add eggs, one at a time, and mix to combine.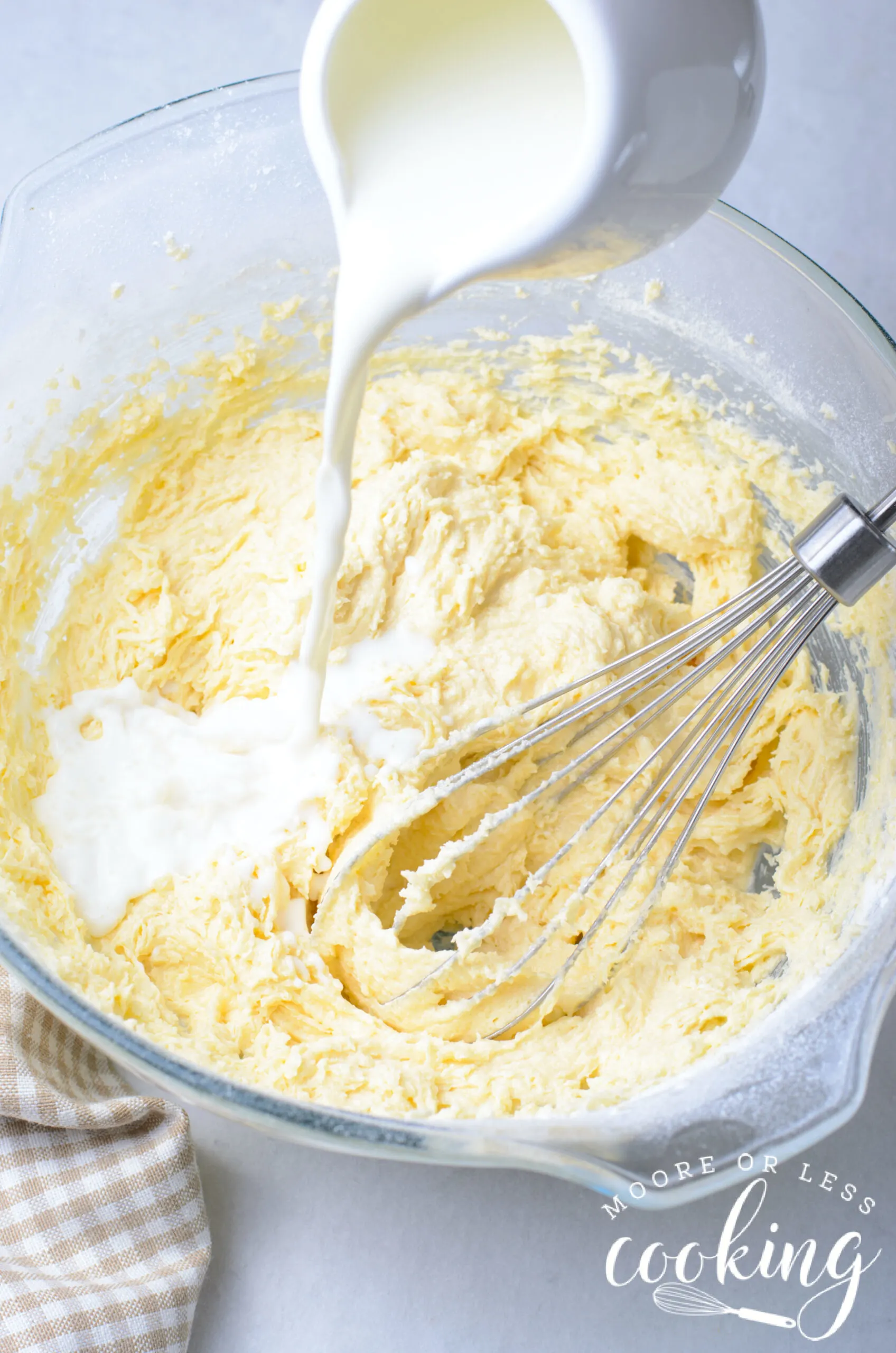 6. Add the dry ingredients in 3 parts, alternating with the milk in 2 parts. Add vanilla.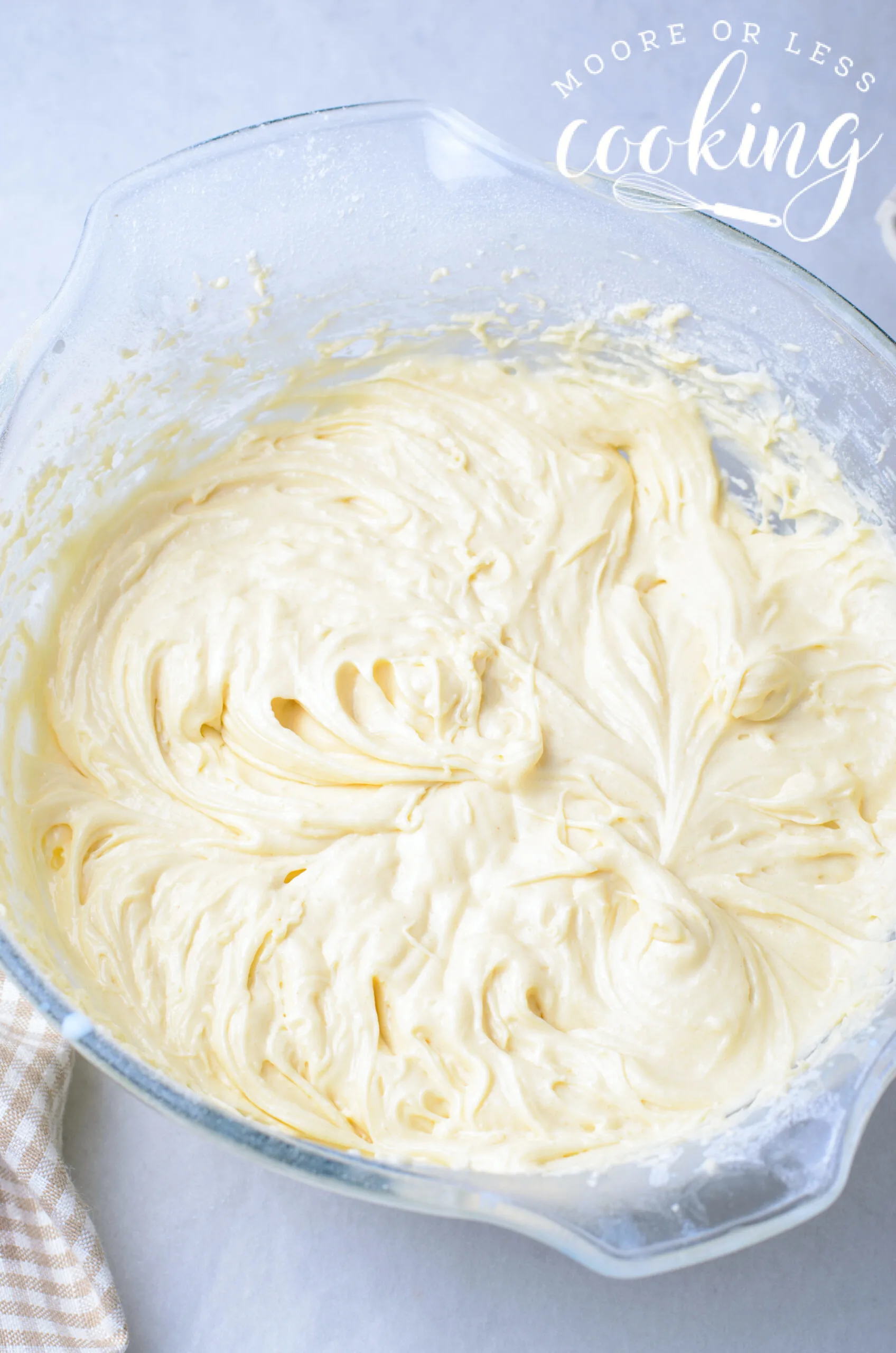 7. pour batter into the pan.
8. Bake for 45-50 minutes or until a toothpick inserted into the middle sections comes out clean.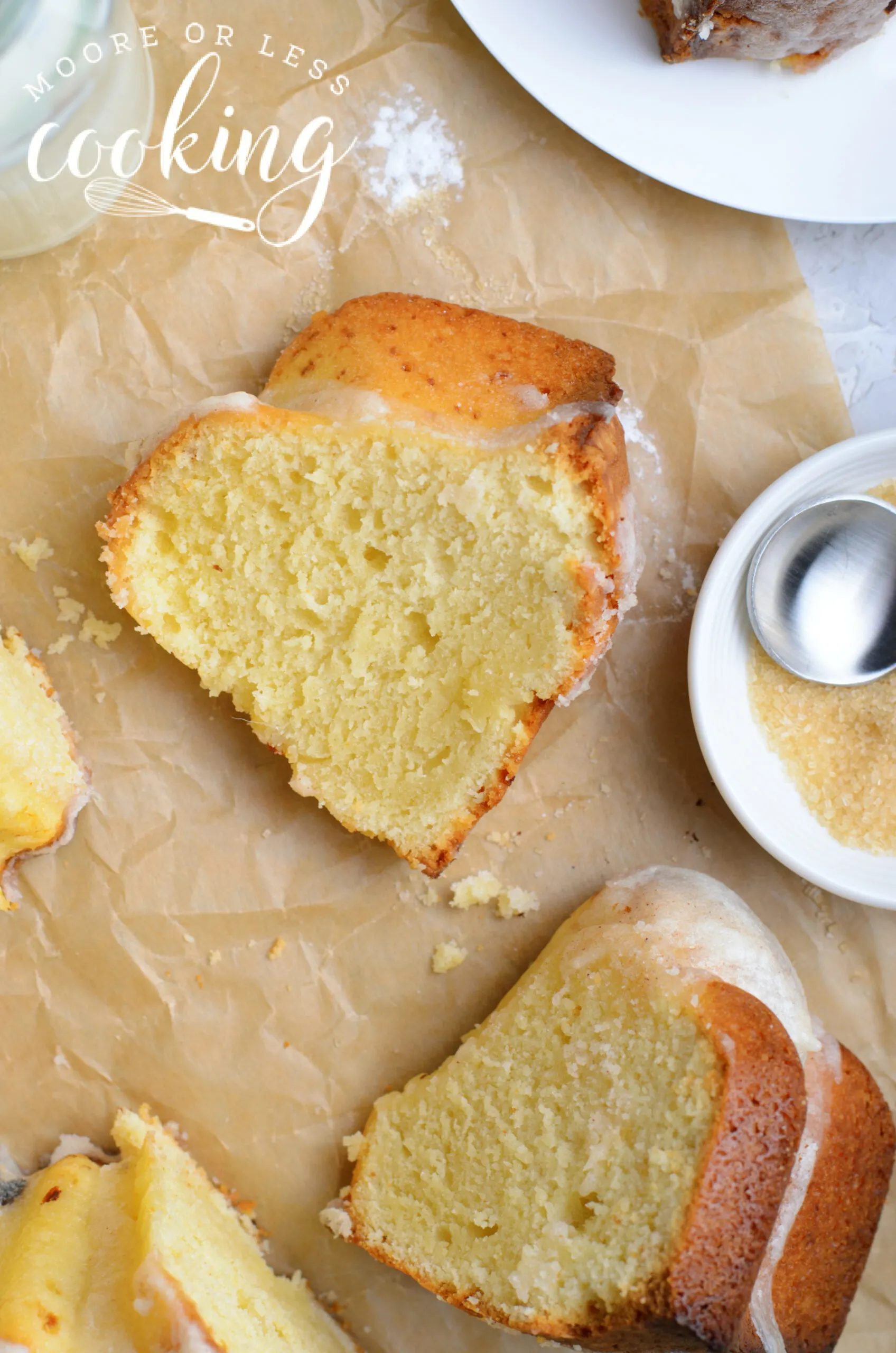 9. When the cake is done, transfer it to a cooling rack. Remove the cake from the pan. Place a plate over the top of the cake and flip the cake over. Let cool completely.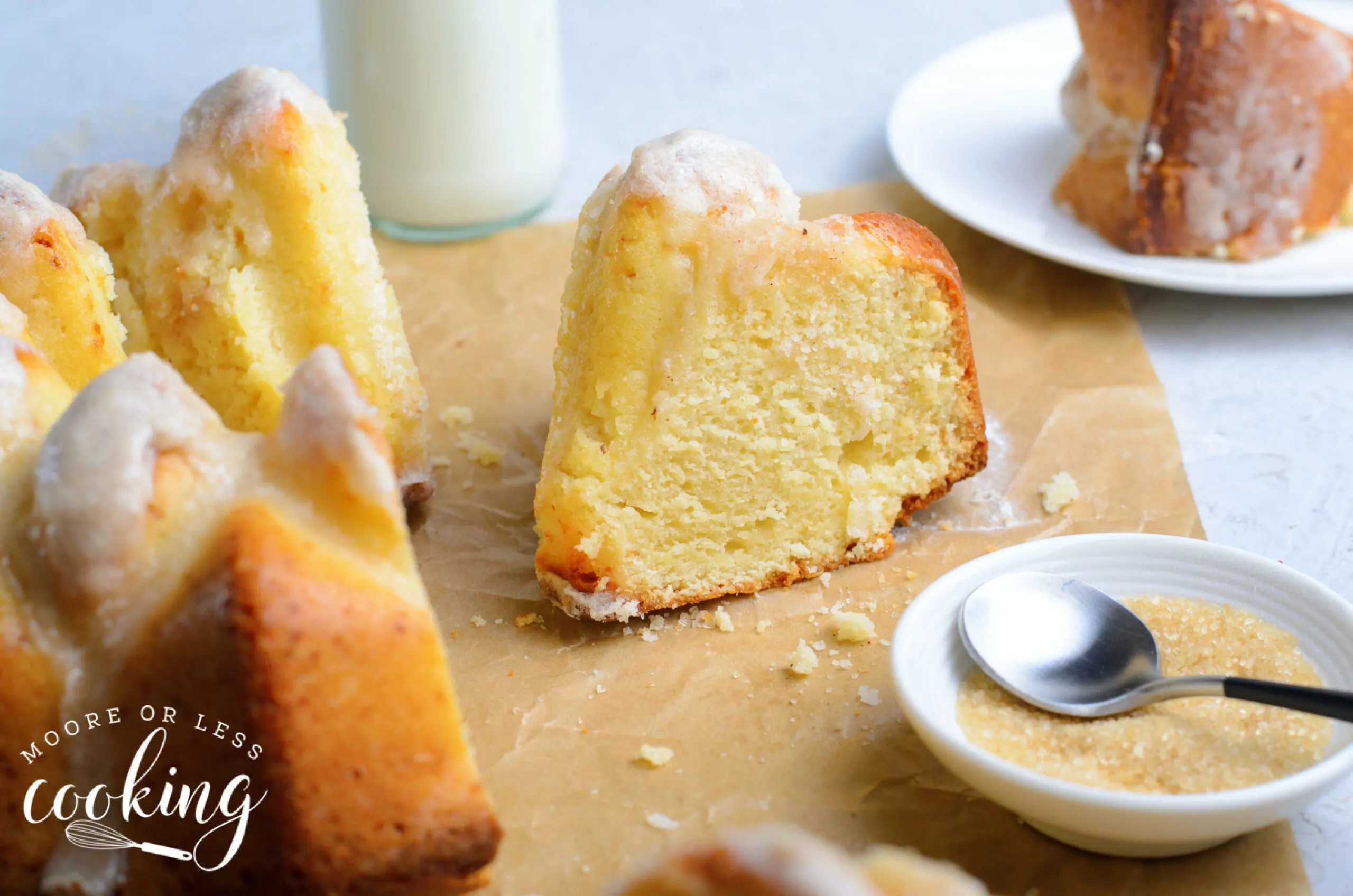 10. For the glaze, in a medium bowl, beat brown butter, powdered sugar, vanilla, and milk until smooth.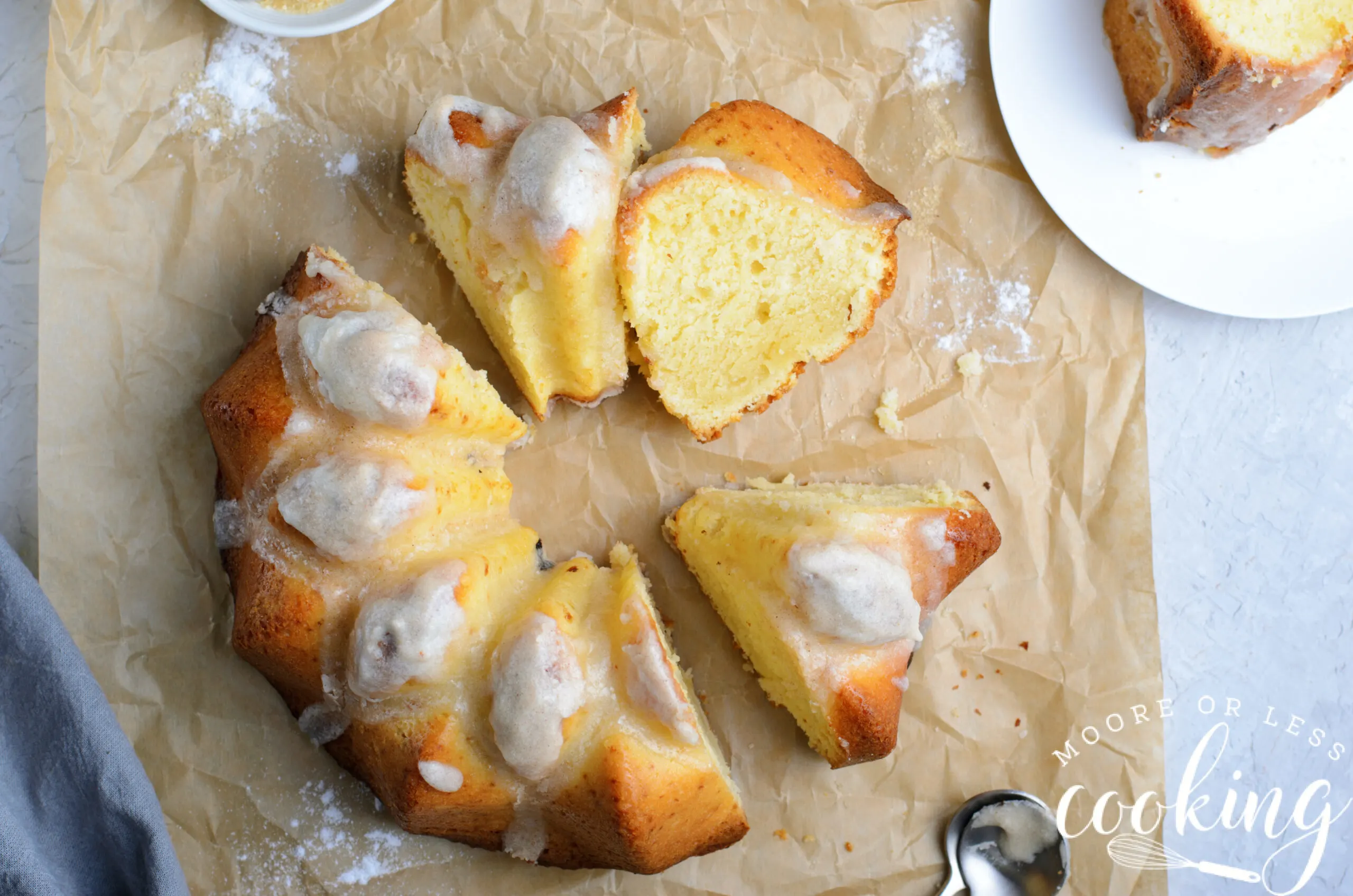 11. Pour the glaze over the cooled cake.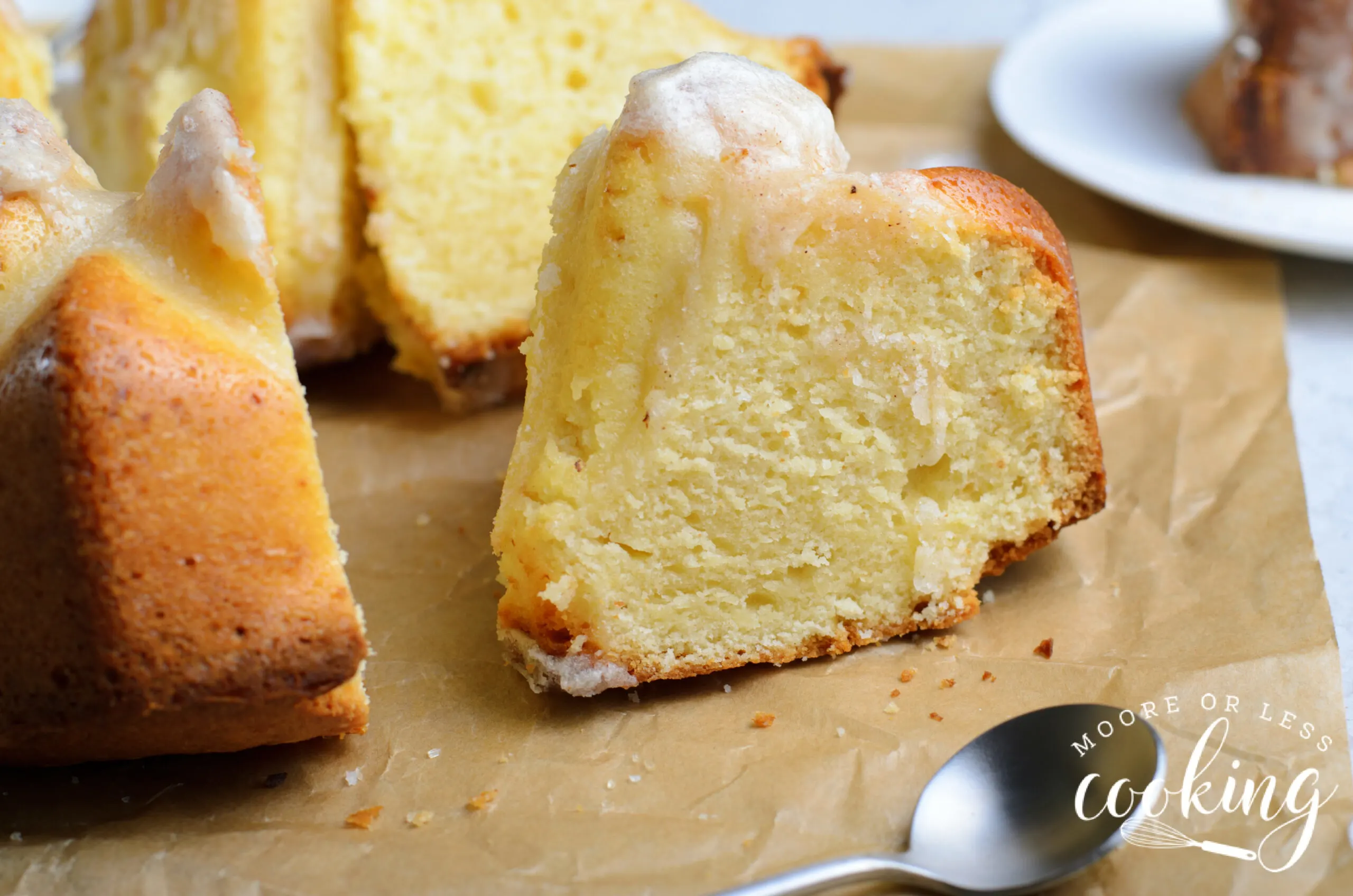 The secret to elevating a simple cake batter is often by using just one special ingredient. Here, it's browned butter. Once you taste this Brown Butter Bundt Cake, I'm sure you'll agree that melting butter into a nutty and fragrant ingredient is well worth the time and effort. Butter has never tasted so good!
Related Recipes
White Chocolate Cranberry Bundt Cake
Nettie is a wife and mother who is passionate about cooking and baking. With 5 children, Nettie insists that all meals, snacks, and desserts come together quickly! You will find a wide variety of easy yet scrumptious recipes on her very popular website Moore or Less Cooking
Follow me on FACEBOOK and PINTEREST
Be sure to follow me on Instagram and tag #mooreorlesscooking so I can see all the wonderful recipes that YOU make from this site!
Check out my YOUTUBE with a free email subscription HERE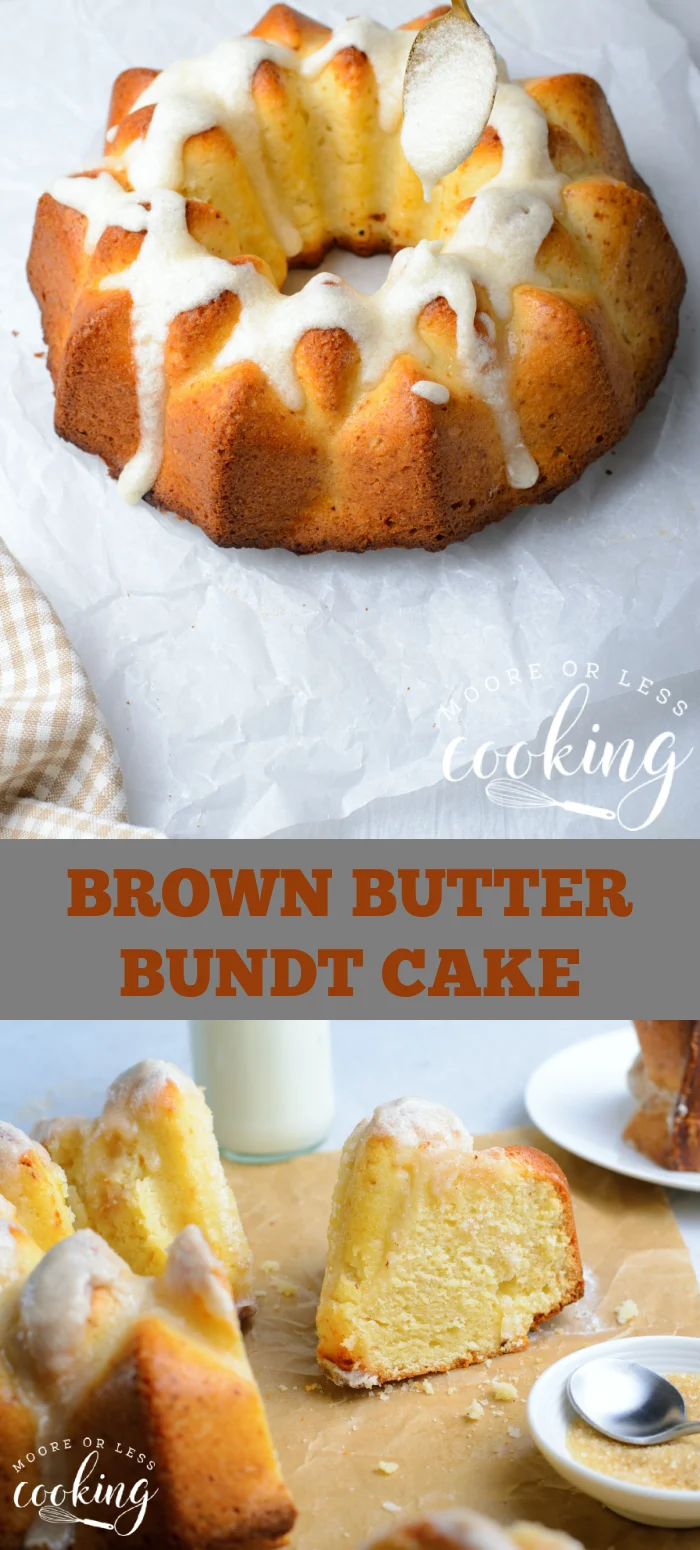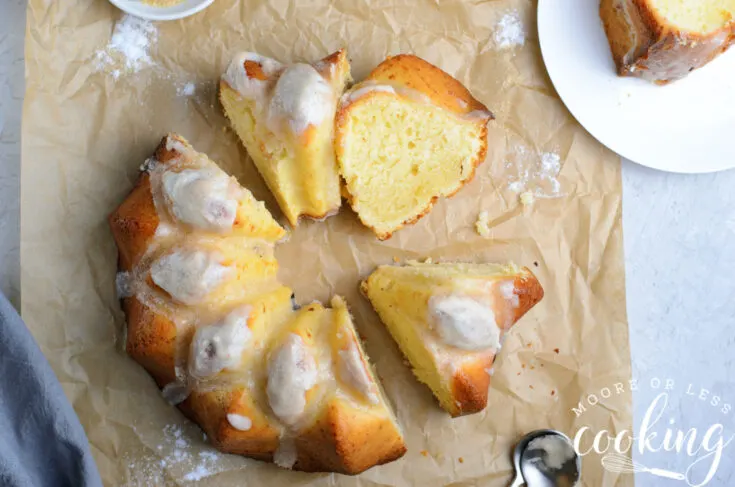 Yield:

12
Brown Butter Bundt Cake
Total Time:
1 hour
20 minutes
Browning the butter adds fabulous flavor to this moist Bundt cake. Drizzling with a glaze provides the perfect creamy finish!
Ingredients
1 cup + 3 tablespoons unsalted butter
2 cup all-purpose flour
1 teaspoon baking powder
3/4 cup buttermilk, room temperature
2 eggs, room temperature
1 teaspoon vanilla extract
1/4 teaspoon salt
1 1/2 cups granulated sugar
Brown Butter Glaze
1 cup powdered sugar
2 tablespoons butter, browned
1-2 teaspoons milk
1/3 teaspoon vanilla extract
Instructions
1. Melt butter in a saucepan over medium heat. Butter will get foamy and bubble. Cook until butter solids in the bottom of the pan begin to turn deep golden brown. Immediately remove from heat.
2. Pour through a sieve into a bowl. Allow to cool and refrigerate until cold but still soft. Reserve 2 tablespoons of brown butter for the glaze.
3. Sift together flour, baking powder, and salt.
4. Preheat oven to 350ºF. Grease a Bundt cake pan, dust with flour shaking off excess.
5. In a large bowl, beat butter and sugar until light and fluffy. Add eggs, one at a time, and mix to combine.
6. Add the dry ingredients in 3 parts, alternating with the milk in 2 parts. Add vanilla.
7. Pour batter into the pan.
8. Bake for 45-50 minutes or until a toothpick inserted into the middle sections comes out clean.
9. When the cake is done, transfer it to a cooling rack. Remove the cake from the pan. Place a plate over the top of the cake and flip the cake over. Let cool completely.
10. For the glaze, in a medium bowl, beat brown butter, powdered sugar, vanilla, and milk until smooth.
11. Pour the glaze over the cooled cake
Nutrition Information
Yield
12
Serving Size
1
Amount Per Serving
Calories

289
Total Fat

7g
Saturated Fat

4g
Trans Fat

0g
Unsaturated Fat

2g
Cholesterol

47mg
Sodium

151mg
Carbohydrates

53g
Fiber

1g
Sugar

37g
Protein

4g