Melt-in-your-mouth tender Rib Eye Steaks marinated with flavorful Kentucky Bourbon Marinade! Rib eye steaks are grilled to juicy perfection.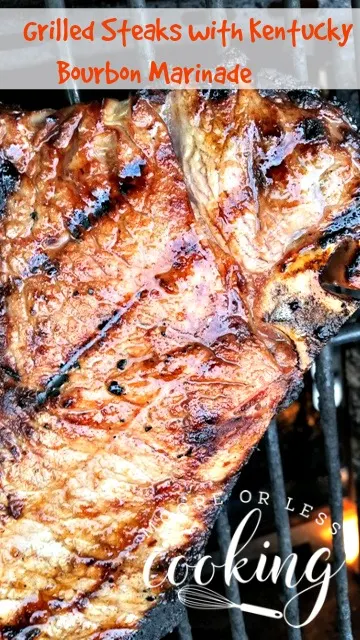 What you will need for this wonderful marinade: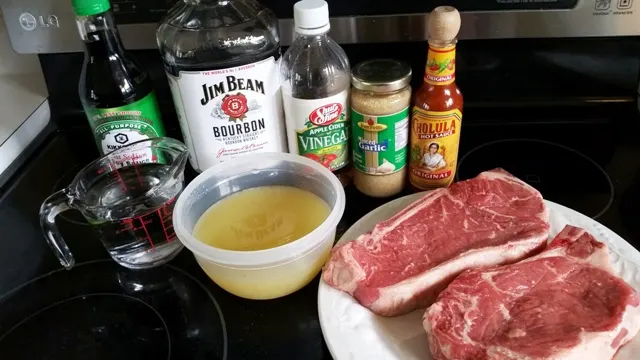 2 Rib Eye Steaks, Kentucky Bourbon, Pineapple Juice, Soy Sauce, Apple Cider Vinegar, water, garlic, Cholula sauce. Mix ingredients in a bowl. Pour over steaks and place in the refrigerator. Discard marinade after using.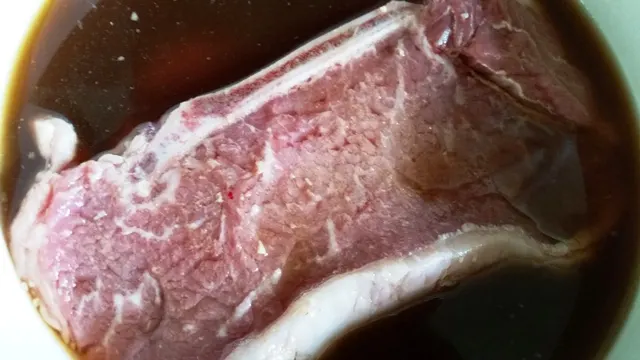 Grill steaks to your liking.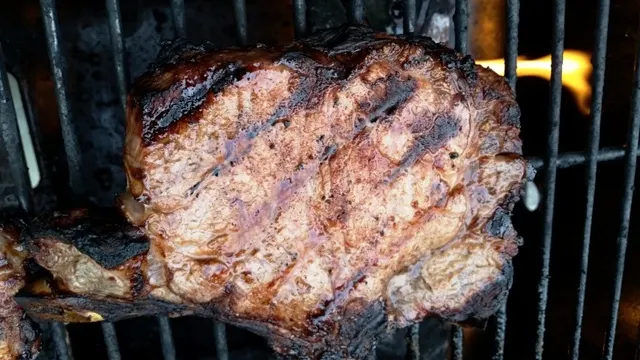 Once you take your steaks off the grill, don't cut into them right away. Steaks need to rest so the juices can redistribute. Cover with foil to keep them warm and let them rest for at least 5 minutes.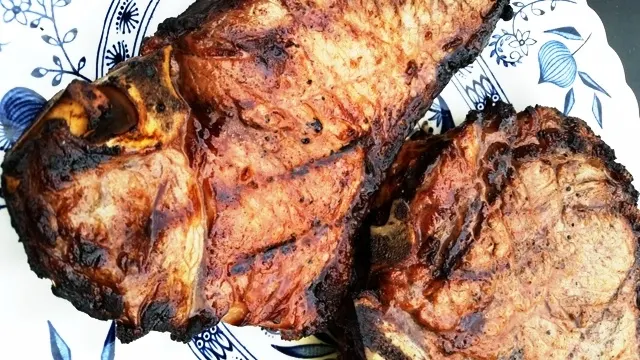 Top Kentucky Bourbon Marinated Steaks with Low Carb Onion Rings for a delicious meal!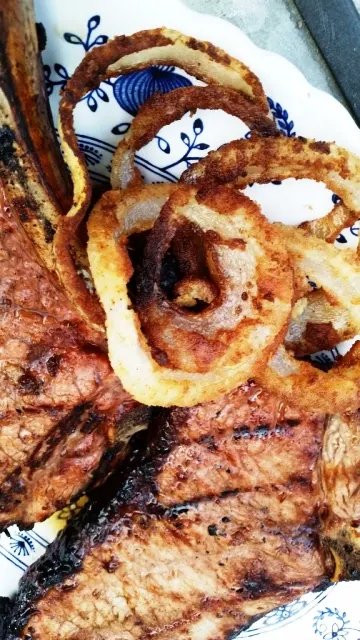 About the Giveaway!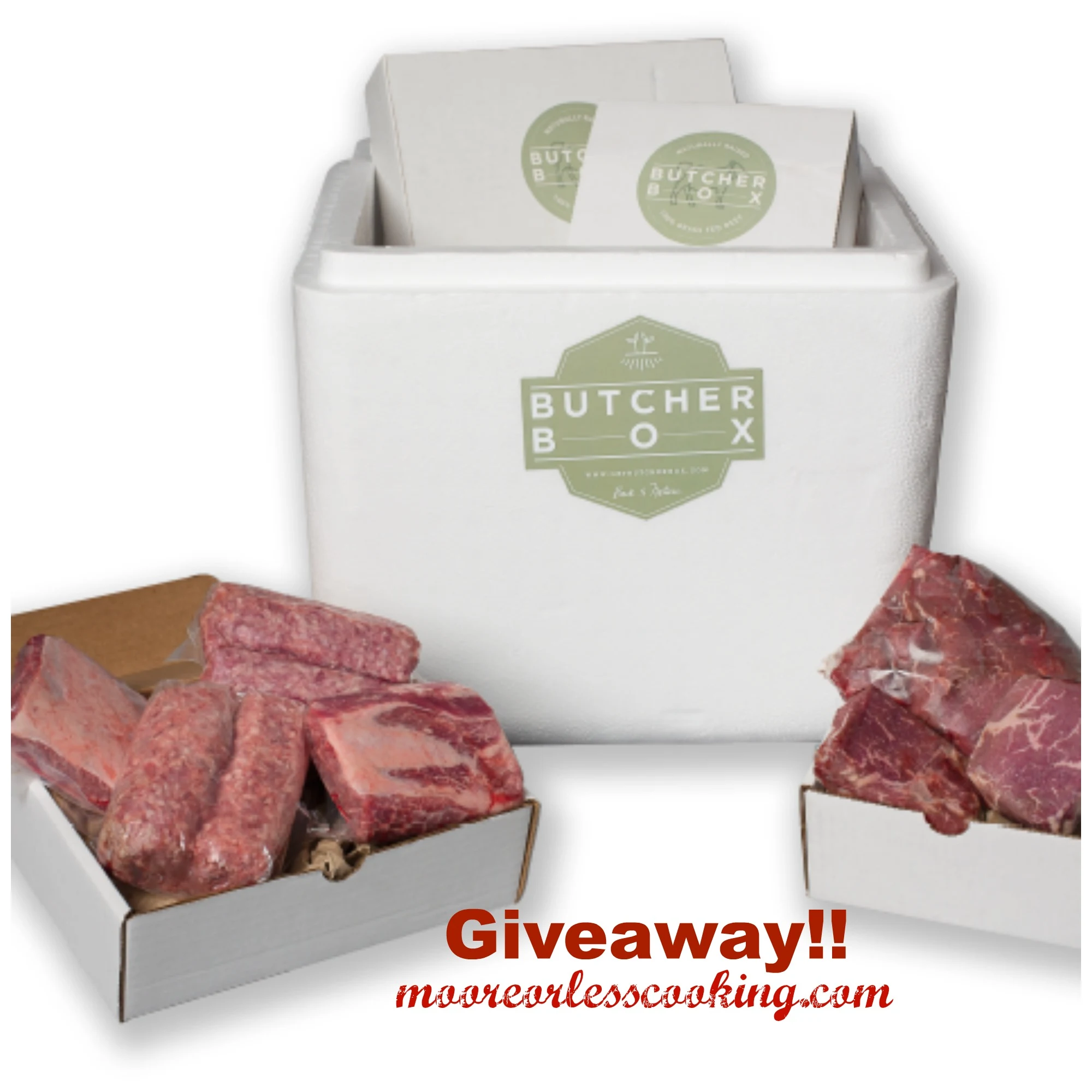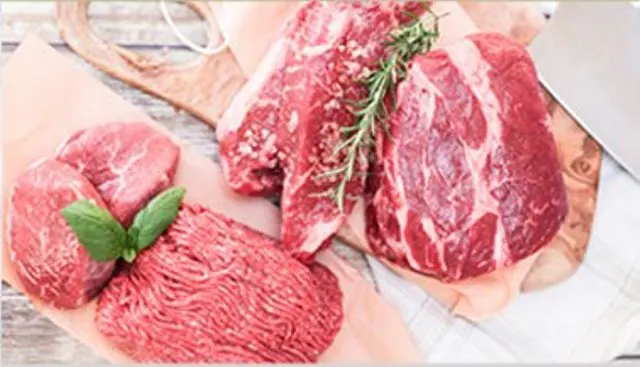 ButcherBox delivers 100% grass-fed beef, organic chicken and heritage breed pork directly to your door on a simple monthly basis. Their dream is to make grass-fed beef more accessible than ever before and serve as the neighborhood butcher for modern America.
With less fat, calories, and risk of dangerous bacteria, grass-fed beef hosts a range of health benefits over conventional grain-fed beef. ButcherBox meat has never been given antibiotics or growth hormones. Each box comes with a curated selection of top cuts and enough meat for 15 – 20 meals, at about $7/meal.
About a year ago the team launched a Kickstarter for their 100% grass fed beef delivery service. Within 2 days it was 200% funded and by the end of their campaign they ended up beating their goal by 840% making it one of the top food products on all of Kickstarter.
Since then the team hasn't stopped. So far ButcherBox has delivered over a quarter million meals and counting! They have continued to improve the product, add new options and grow it into a very successful business.
The Founder is Mike Salguero. ButcherBox is a monthly delivery service for All Natural 100% Grass Fed Beef, Organic Chicken and Heritage Breed Pork.
He was first introduced to grass fed beef through a local farmer who sold ¼ and ½ shares of cattle. Once he tasted the high-quality meat, he was instantly hooked. Mike preferred the more natural taste, and once he did his research, it was clear the health benefits were numerous. So his question became, "why isn't everyone eating this?"
After doing some research, Mike discovered that not everyone has access to Grass Fed beef, and even if people have access, many don't have the freezer space to store the hundreds of pounds that come with many grass fed purchases. These factors help to explain why less than 1% of the total beef consumed in the United States is 100% grass fed. He dreamed of a world where he could make All Natural 100% Grass Fed beef available to anyone who was looking for it.
The next step was to locate experts and bring them all together. He found an outstanding group of people with various areas of expertise, and together he founded ButcherBox on the following three principles:
Make 100% grass fed beef accessible to everyone throughout the United States
Provide a convenient experience in a fast paced, modern world
Align Americans back with Nature
It has been a long journey so far, and a lot of progress has been made. They are building something truly special here, and they invite you to join them in spreading the Back to Nature Revolution all across the nation.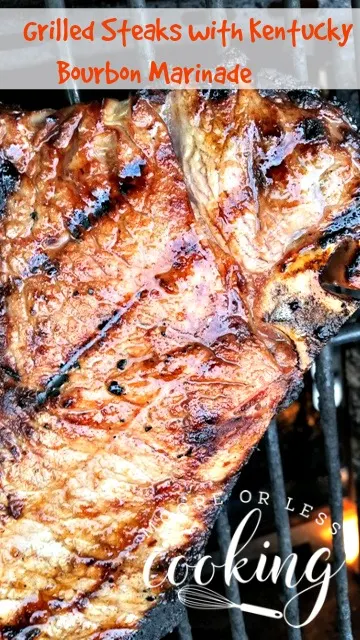 Yield:

2 steaks
Grilled Steaks with Kentucky Bourbon Marinade and a ButcherBox Giveaway!
Melt-in-your-mouth tender Rib Eye Steaks marinated with flavorful Kentucky Bourbon Marinade! Rib eye steaks are grilled to juicy perfection.
Ingredients
2 ButcherBox Rib Eye Steaks ( 2 pounds)
1/3 cup Kentucky bourbon
1 cup water
1 teaspoon minced garlic
Instructions
In a glass mixing bowl, stir together the bourbon, pineapple juice concentrate, soy sauce, cider vinegar, water, garlic, ginger, and Cholula sauce.
Add steaks to the bowl and turn to coat.
Marinate in the refrigerator before grilling as desired.
Discard marinade after using.
Grill on a Hot Gas Grill, cook to your liking.
Serve hot.
PIN IT:

ENJOY!!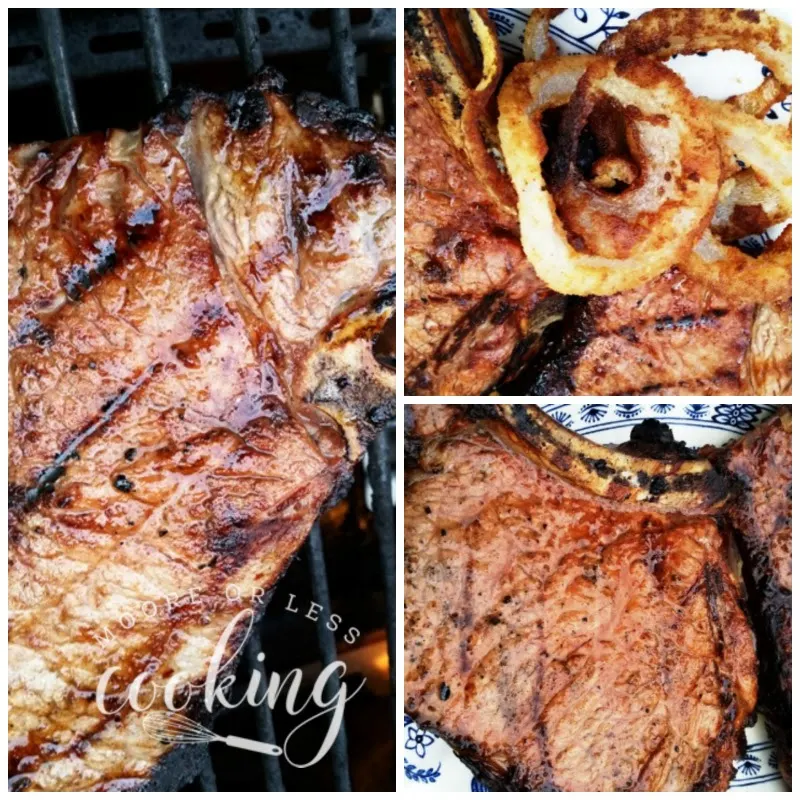 Prize: 1 ButcherBox per One Winner in the USA. Retail Value: $129.00. Giveaway ends October 4, 2016 at 12 am, EST.
To win, just leave a comment below telling me what your favorite is: Beef, Pork or Chicken?
For More information about ButcherBox: Website | Facebook | Twitter | Instagram | Pinterest | Kickstarter Page

Follow Moore or Less Cooking: FACEBOOK | TWITTER | GOOGLE+ | PINTEREST | BLOGLOVIN | INSTAGRAM

Blogger Disclosure:
Posts may include links to my affiliate account at Amazon.com, and Moore or Less Cooking earns a few cents on the dollar if readers purchase the items I recommend, so thanks for supporting my blog when you shop at Amazon!