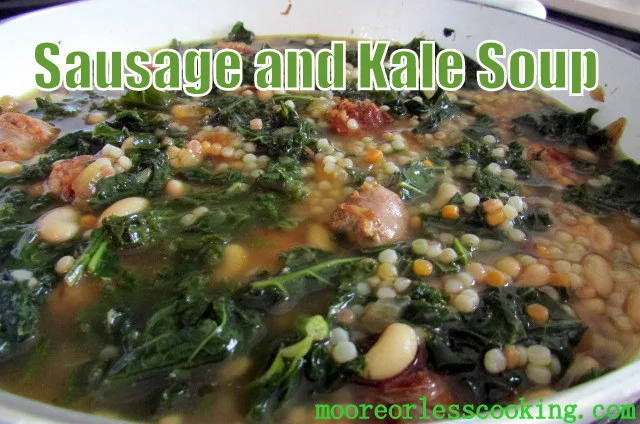 KALE is a trendy vegetable right now. Why??? Because, it really is an amazing vegetable that is one of the healthiest vegetables that you can eat, plus it tastes fantastic in soups, eggs, salads, as a side dish, as a chip, in smoothies and especially in soups. I have teamed up with Nature's Greens because I like that they are a family run business and I like their products. Nature's Green has a program called KALE UP! They have new and delicious recipes each month and they have a wonderful selection of beautiful vegetables including the very popular: Kale.
Nature's Green is a family owned company, that has been in business for 85 years. They are way ahead of the times. I have been eating kale for many years and I am just now learning about the benefits of kale, it is a happy food, there is a natural chemical in kale that makes you happy. I think I will try to incorporate kale in most things that I eat.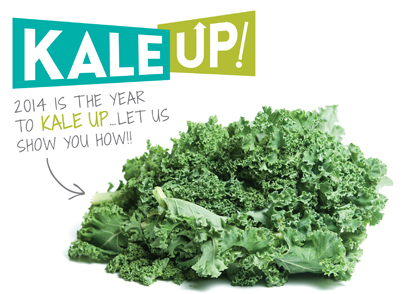 When I told my girlfriend, who is a wonderful cook and very health conscious, who I have seen eating kale almost every other day, that I was looking for delicious KALE recipes, she stopped by my home to give me a copy of her newest find, "The Fifty Shades Of Kale"! Did you know that kale is sexy??? Oh yes it is, all of these recipes are very steamy!
One recipe that stopped me in my footsteps was the Kale, Sausage and White Bean Soup. I had most of the ingredients, one of the reasons why it caught my eye, plus it looked delicious. I started sauteing vegetables as soon as I saw the recipe!
I am seeing KALE everywhere! In smoothies, in pasta, as chips, in desserts, in cocktails, you name it! Why not?? It is a wonderful vegetable that is so versatile and so good for you! I have been growing it in my vegetable garden because it is hearty and just tastes delicious. I usually grab spinach as my vegetable, but today I am using KALE for this wonderful recipe! It has been very cold here in Maine and I wanted something hearty like a soup that was simple to make, but full of flavor. I love beans in soups and thought the addition of Israeli Couscous would be perfect, almost like a pasta e fagioli soup ( bean and pasta soup) The extra step was worth it. Hubs went back for three heaping bowl's!
Kale, Sausage and White Bean Soup
INGREDIENTS:
2 Links hot Italian pork Sausage, cut into 1-inch chunks
1 Tablespoon Extra Virgin Olive Oil
1 Red Onion, chopped
4 Garlic Cloves, sliced
One 10 ounce bunch of Kale, trimmed and chopped ( about 10 cups )
2 quarts Chicken Broth
One 15-ounce can Cannellini Beans, drained and rinsed
Israeli Couscous
water and EVOO ( for the couscous)
1 Tablespoon chopped fresh Rosemary leaves
1/2 teaspoon fennel seeds
1/2 cup grated Parmesan Cheese
METHOD
Place sausage in a large sauce pan over medium heat, drizzle with olive oil and toss to combine. Increase the heat to high and cook, stirring, until browned, about 4 minutes. Add the onion and cook for 3 to 4 minutes, until it starts to soften. Add the garlic and cook, stirring often, until fragrant, about one minute. Toss in the kale and stir to combine. Add the chicken broth and bring the mixture to a boil. Reduce the heat to low, cover, and simmer for 15 to 17 minutes, until the liquid has slightly decreased and the broth is flavored by the sausage. Add the beans, rosemary, and fennel seeds and stir to combine. Cook for 1-2 minutes to warm the beans. In a separate sauce pan, cook Israeli Couscous according to directions. Add to soup when done. Serve immediately sprinkled with the cheese.
Serves 8
This post has been sponsored by Nature's Green's but all opinions are my own.
This post has been linked up to these fabulous blogs:
Nibbles By Nic