I may earn a small commission on purchases made through any product links on this page. Check out my Privacy Policy here.
Copycat Cracker Barrel Cinnamon Apples is a simple Slow Cooker recipe that is so delicious and easy to make! Just dump all of the ingredients in the slow cooker for a delicious dessert or side dish.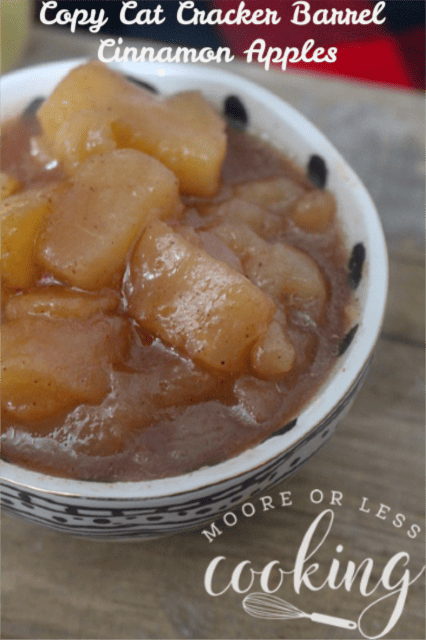 Do you love those Cracker Barrel Cinnamon Apples? I know that I do! Now you can make them at home and enjoy them anytime! It's apple season here in Maine and I am loving this new apple recipe! First, I need to mention how wonderful this Copy Cat Cracker Barrel Cinnamon Apples recipe smells when it is cooking in the slow cooker. The apples and the cinnamon combine to make the sweetest smell. It smells like fall and apple picking and fresh-squeezed cider. It is such a simple recipe that you will love adding it to your slow cooker recipes list.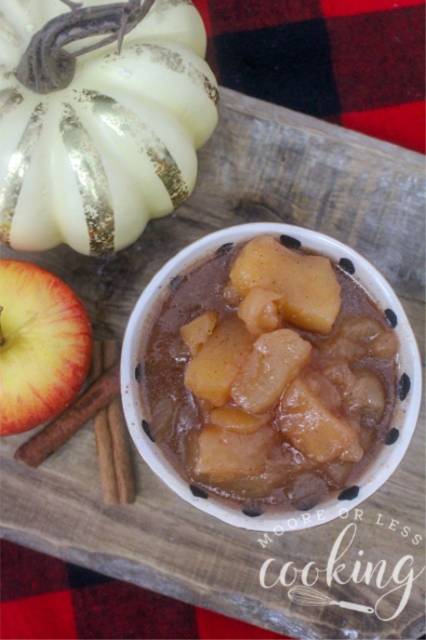 This recipe couldn't get easier. I love those recipes where you just dump all of the ingredients in a slow cooker and let it cook for a couple hours. You end up with these gorgeous apples in a spicy brown sugar and butter sauce. Eat them with ice cream or just as a wonderful side dish.
FREE EMAIL SUBSCRIPTION HERE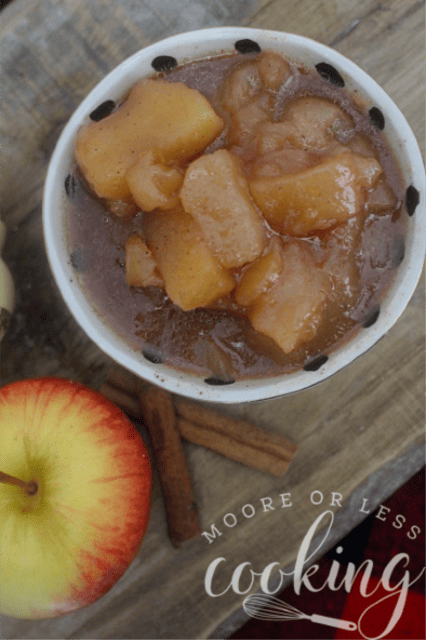 If you love the apples just like the ones at Cracker Barrel, you've hit the jackpot. These are just like grandma makes. Tasty southern cooking at it's best and OHHH SOOOO GOOOOOD!!! It tastes like an apple pie without a crust. Hubs favorite dessert is apple pie and he went back for seconds for more apples. This recipe just screams fall! Serve the slow cooker apples with a big scoop of vanilla ice cream for a delicious treat!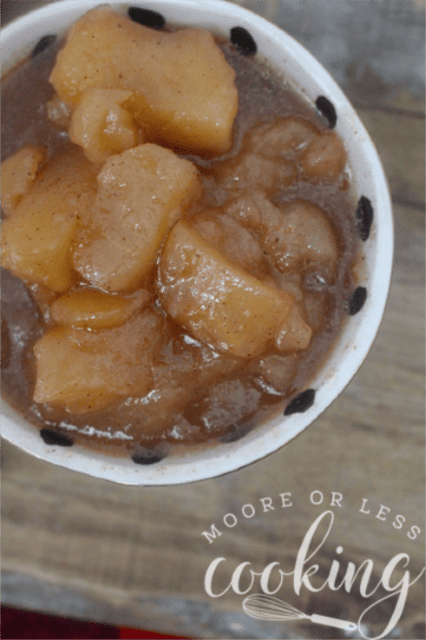 PIN IT: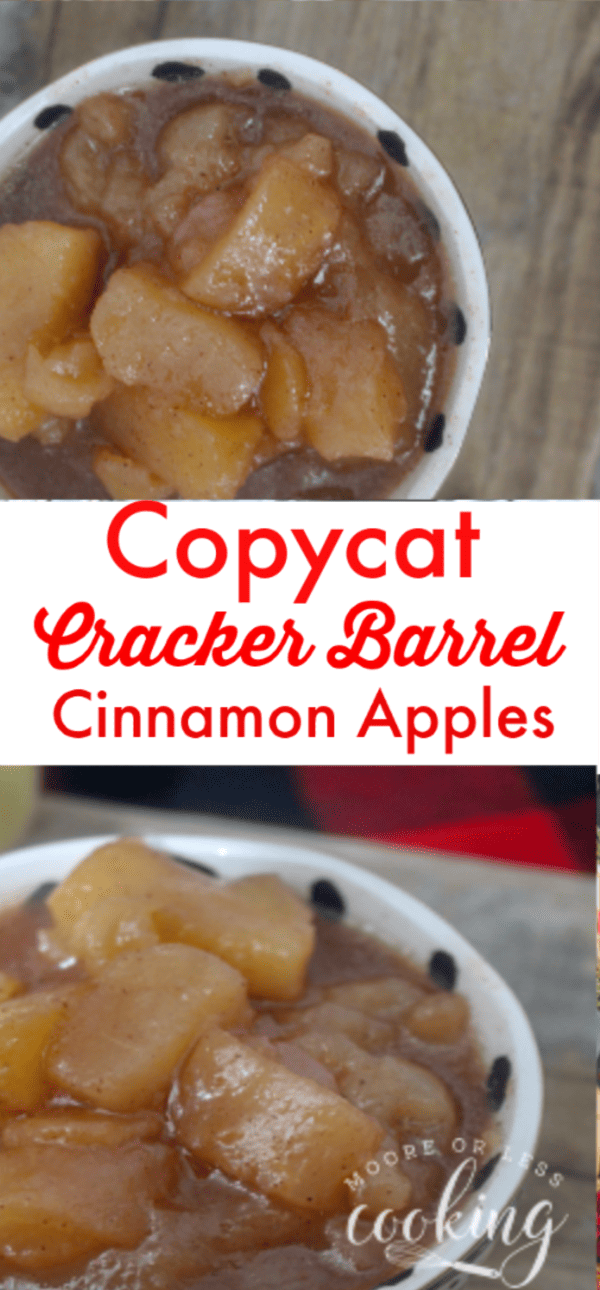 Here is what you will need to make this Copycat Cracker Barrel Cinnamon Apples: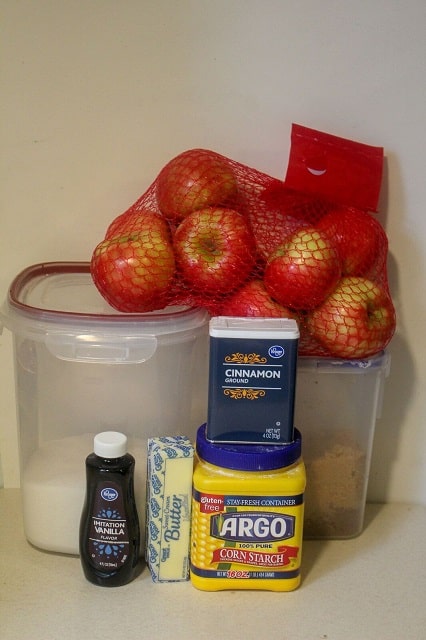 Ingredients:
apples ( Gala, Green, or Honey Crisp)
Nettie's Notes: The amount of sugar you use depends on the tartness of the apples and your taste buds. This is a VERY forgiving recipe and all the sugar does not have to be added at the beginning of the process. After I made this, I gave it a taste and realized it needed a little more sugar. So, I sprinkled a bit more on the finished product, gave it a stir, gave it another taste and it was perfect. So, if you want, start with a little sugar and add more sugar later if it is needed. The same goes for the cinnamon. Start with a small amount if you are unsure and then sprinkle more in later to get it to a taste that you enjoy!
PLEASE REMEMBER TO SHARE ON FACEBOOK
AND PIN IT!
Directions: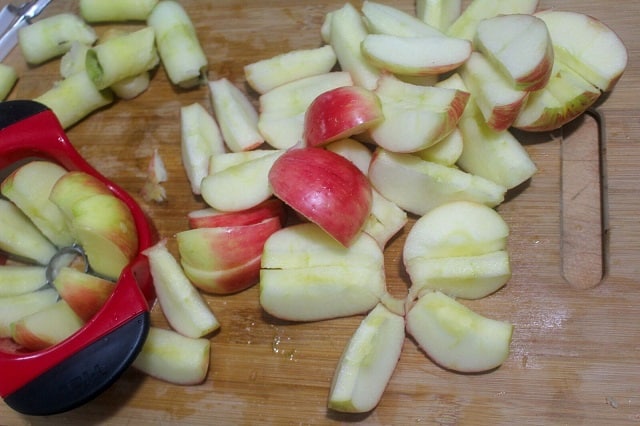 Peel and core apples. Place them in a slow cooker.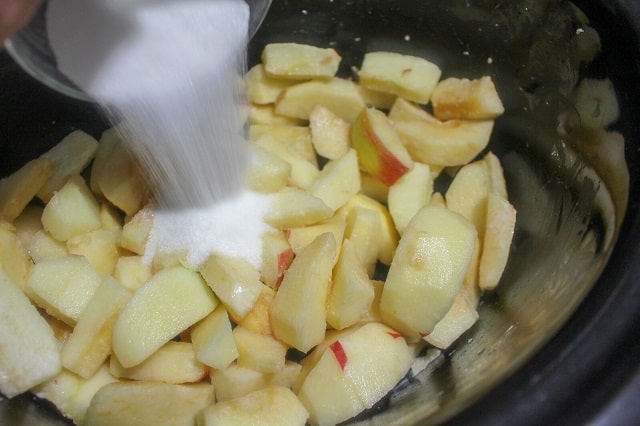 Add white sugar and brown sugar to apples.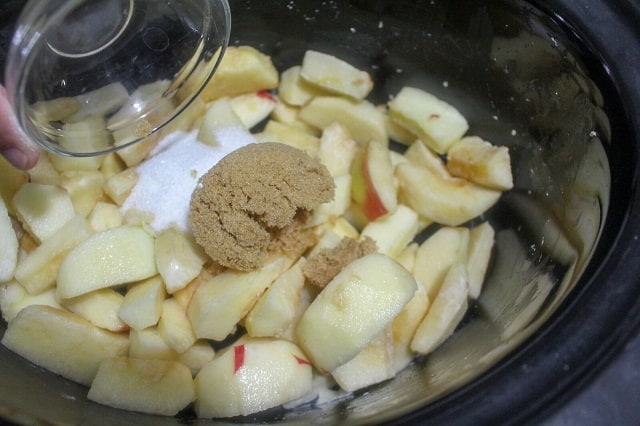 Add sugar to apples.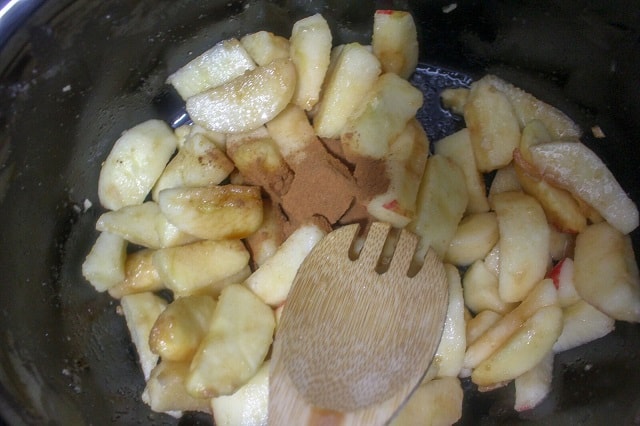 Add cinnamon, lemon juice, and cornstarch to apples.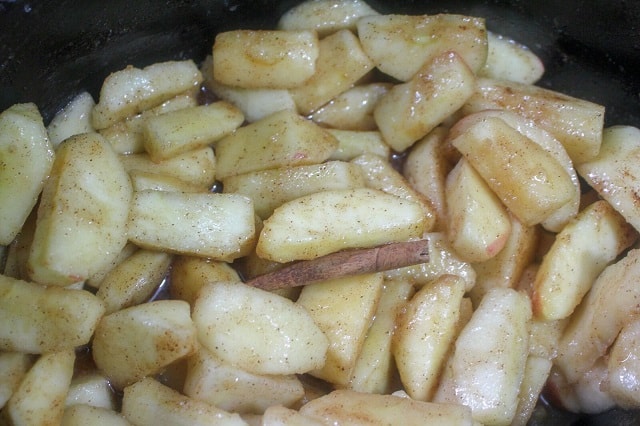 Mix ingredients making sure that the apples are completely covered. Place a cinnamon stick in as well if you have one.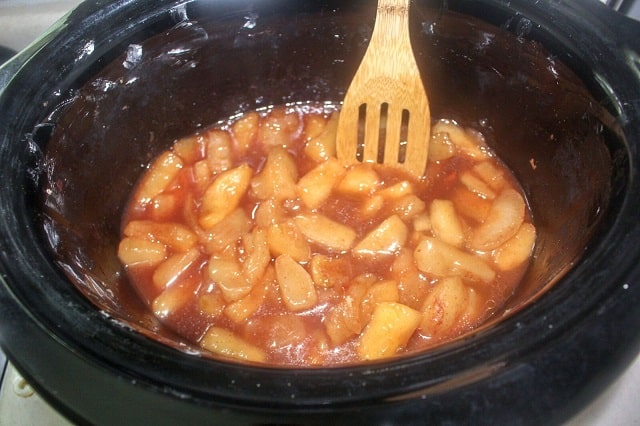 After a couple hours cooking in the slow cooker.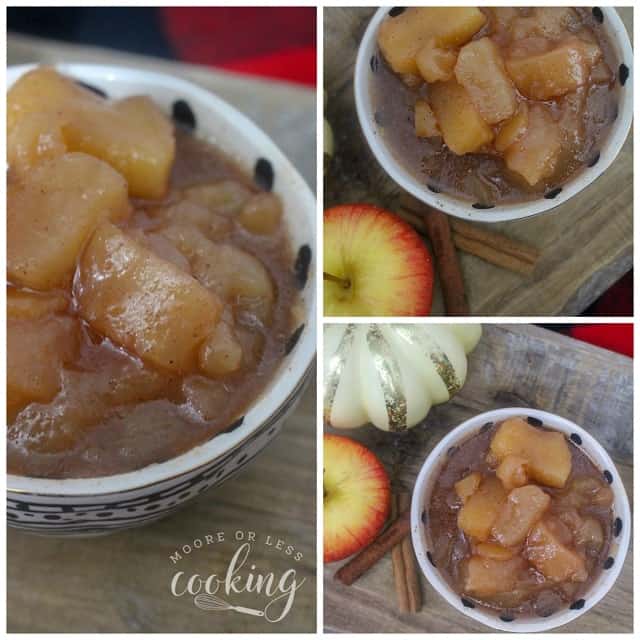 More Apple Recipes: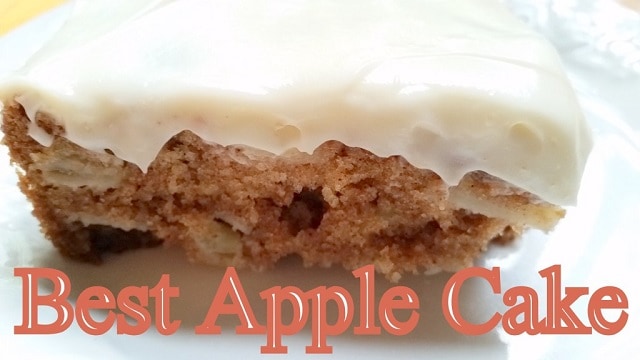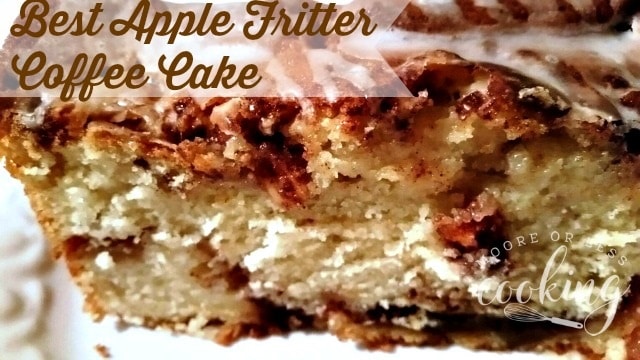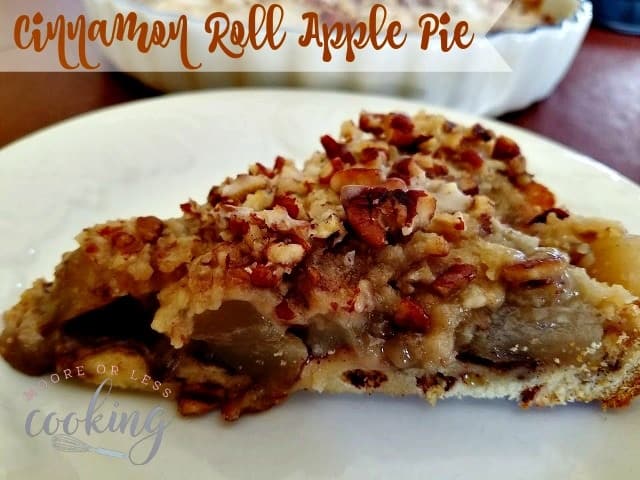 Copycat Cracker Barrel Cinnamon Apples
Ingredients
3-4 lbs of apples ( Gala, Green, or Honey Crisp)
¼ cup brown sugar
¼ cup sugar
¼ cup melted butter
2 tbs of cornstarch
2 tsp lemon juice
1 tsp cinnamon
1 tsp vanilla extract
Instructions
Slice and peel apples and add to the slow cooker.
Add the cornstarch and make sure apples are well coated.
Pour in the brown sugar, sugar, and cinnamon, mixing well.
Add butter, lemon juice, and vanilla.  
Mix thoroughly.
Place the lid on the slow cooker.
Set slow cooker on high for 2 hours.
Once done stir and serve.
https://mooreorlesscooking.com/2018/09/25/copycat-cracker-barrel-cinnamon-apples/
Nettie is a wife and mother who is passionate about cooking and baking… especially when easy meals are involved! With 5 children, Nettie insists that all meals, snacks, and desserts come together quickly! Free email subscription here. You will find a wide variety of easy yet scrumptious recipes on her very popular website Moore or Less Cooking
FACEBOOK | TWITTER | GOOGLE+ | PINTEREST | BLOGLOVIN |INSTAGRAM|