Instant Pot Oatmeal
Creamy, healthy, and infinitely customizable with delicious toppings, this Instant Pot Oatmeal recipe is an easy way to make the perfect breakfast bowl, every time.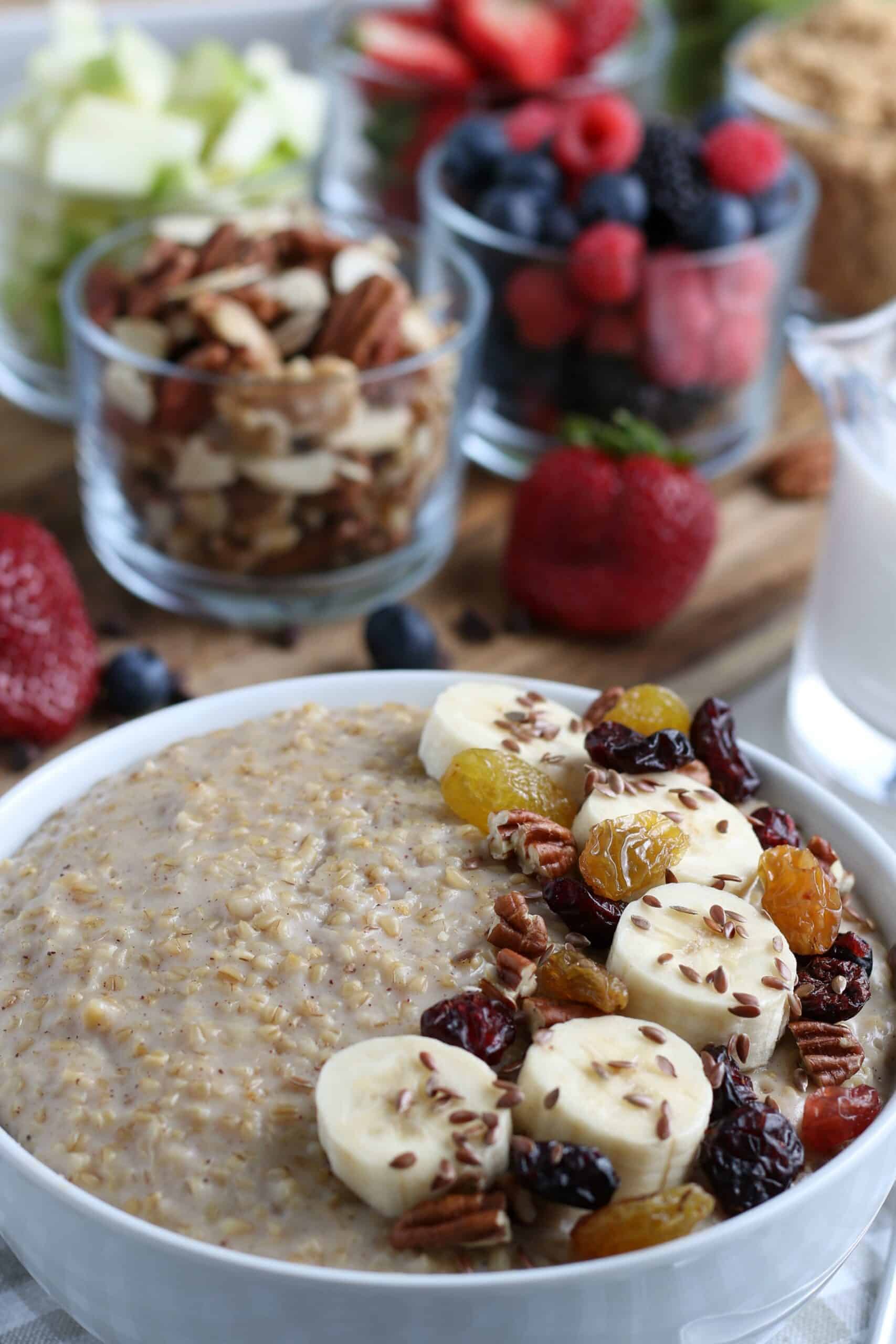 Oatmeal has long been a favorite breakfast item since it's a nutritious and filling meal that can be elevated in taste with all sorts of yummy ingredients. However, it's not known for being an elegant meal to make. Standing over a stovetop stirring continuously so that the oats don't boil over or worse, stick to the bottom of the pan, has always been a tedious chore.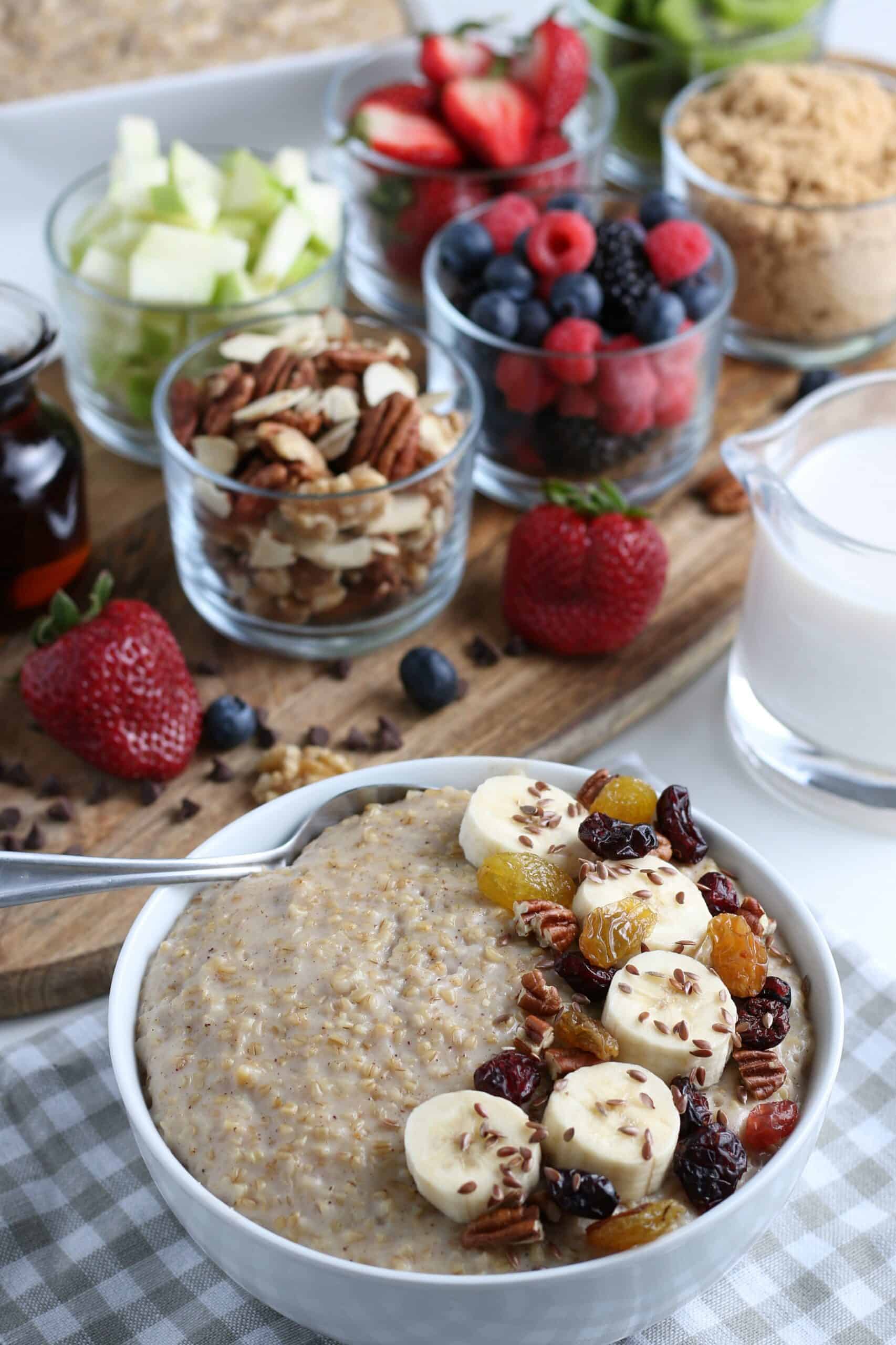 And if you love oatmeal but have been reverting to instant oatmeal packets out of convenience, you're going to love this recipe that puts both of those methods to shame!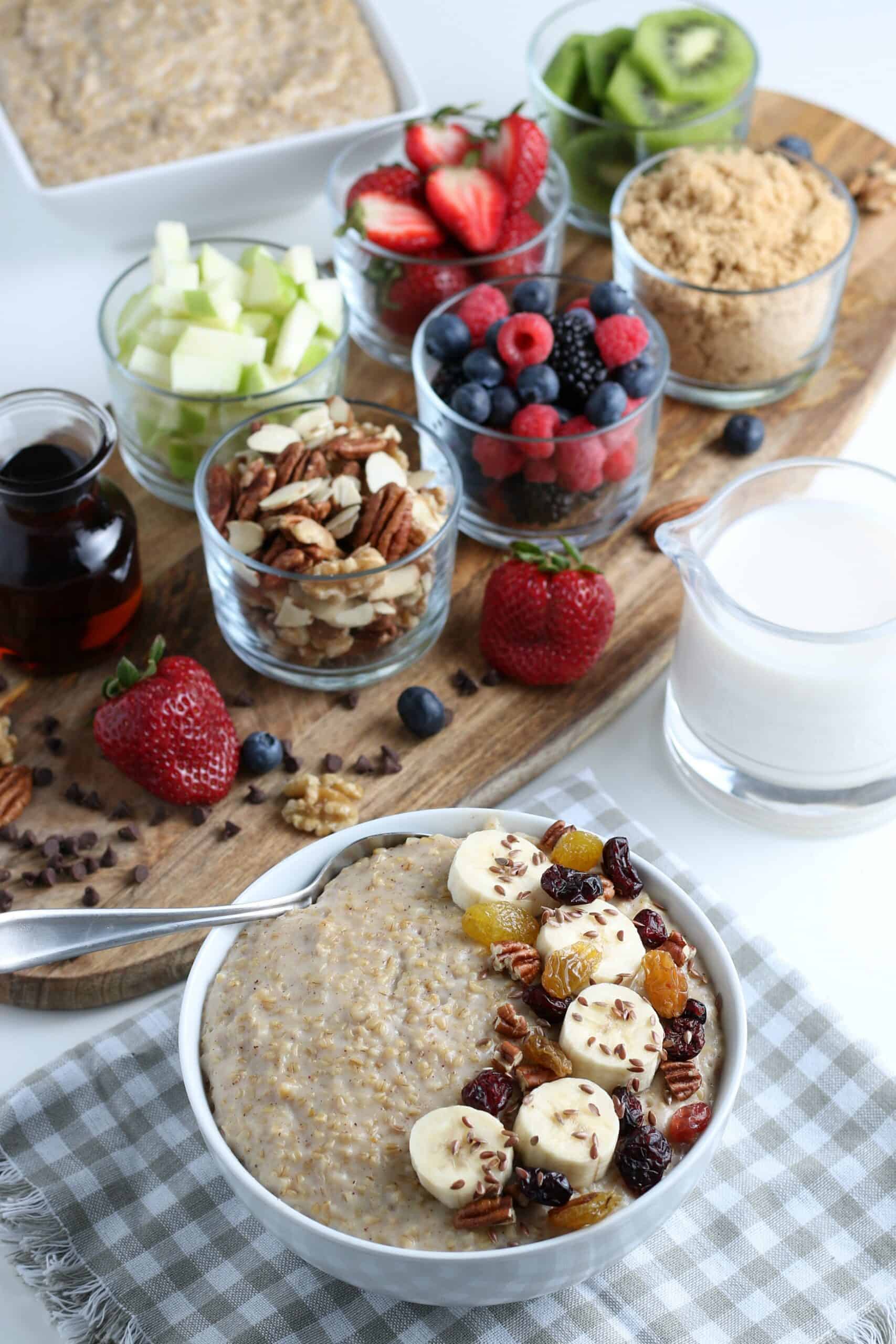 Your Instant Pot will make the most divine and creamy oatmeal that you've ever tasted. And bonus: you can use either traditional rolled oats or steel-cut oats with this method.
Why you should use the Instant Pot to make oatmeal
Creamy and tender textured oats will be your result every time.

This is truly a set- it- and- forget- it- recipe. There's no checking and worrying about sticking or overcooking.

It's a great make-ahead option: you can make this night before and just reheat it the next morning for a quick breakfast and personalize it with toppings for individual family members.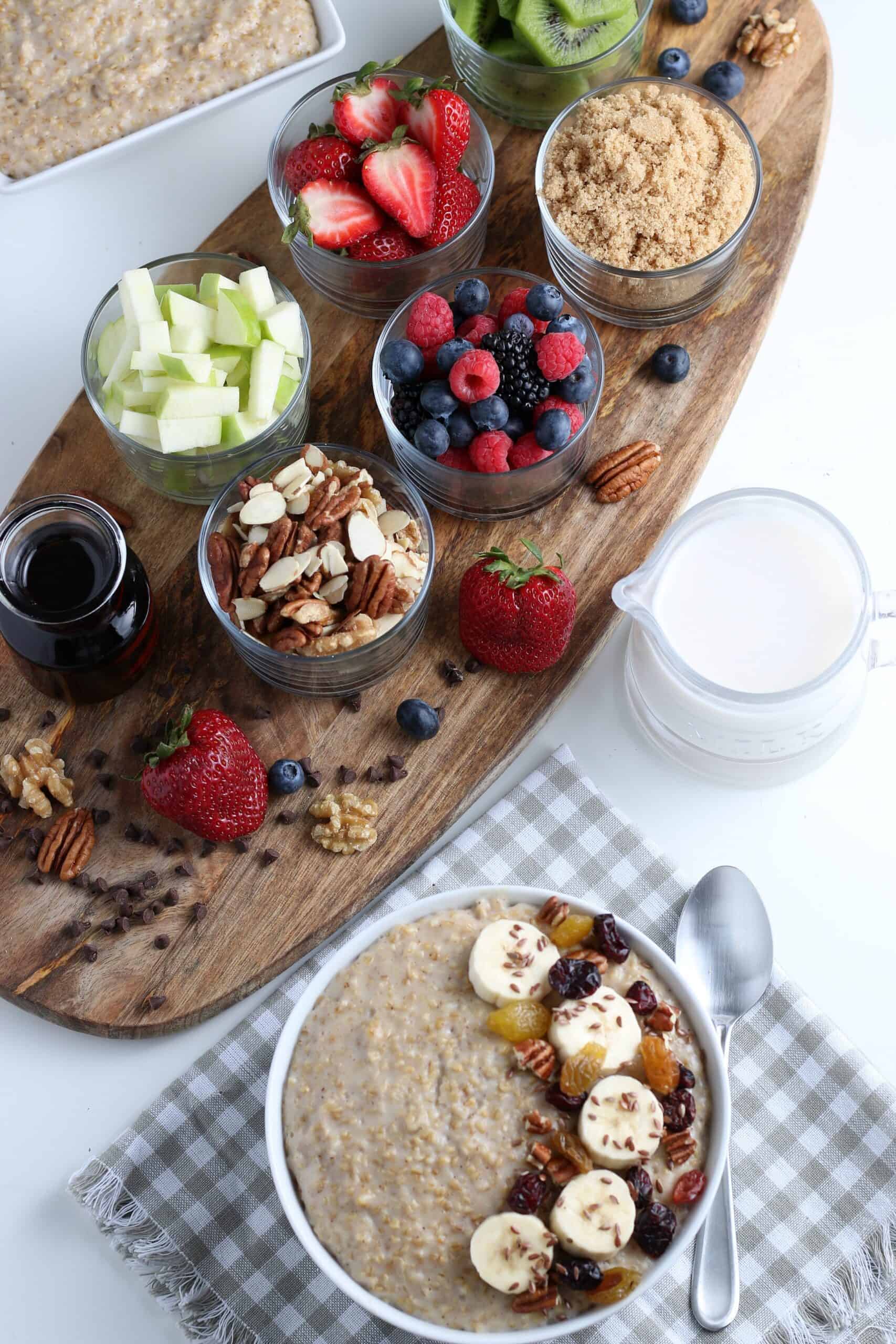 Why are oats considered healthy?
Here are three of the most important reasons to consider eating oatmeal:
Oats are considered a superfood because they are loaded with important vitamins, minerals, and antioxidants.

Oats have long been associated with a high fiber content, which is necessary to maintain a healthy gut and intestinal process.

Oats contain more protein than most grains.
So you can see why oatmeal has been a go-to breakfast source for generations!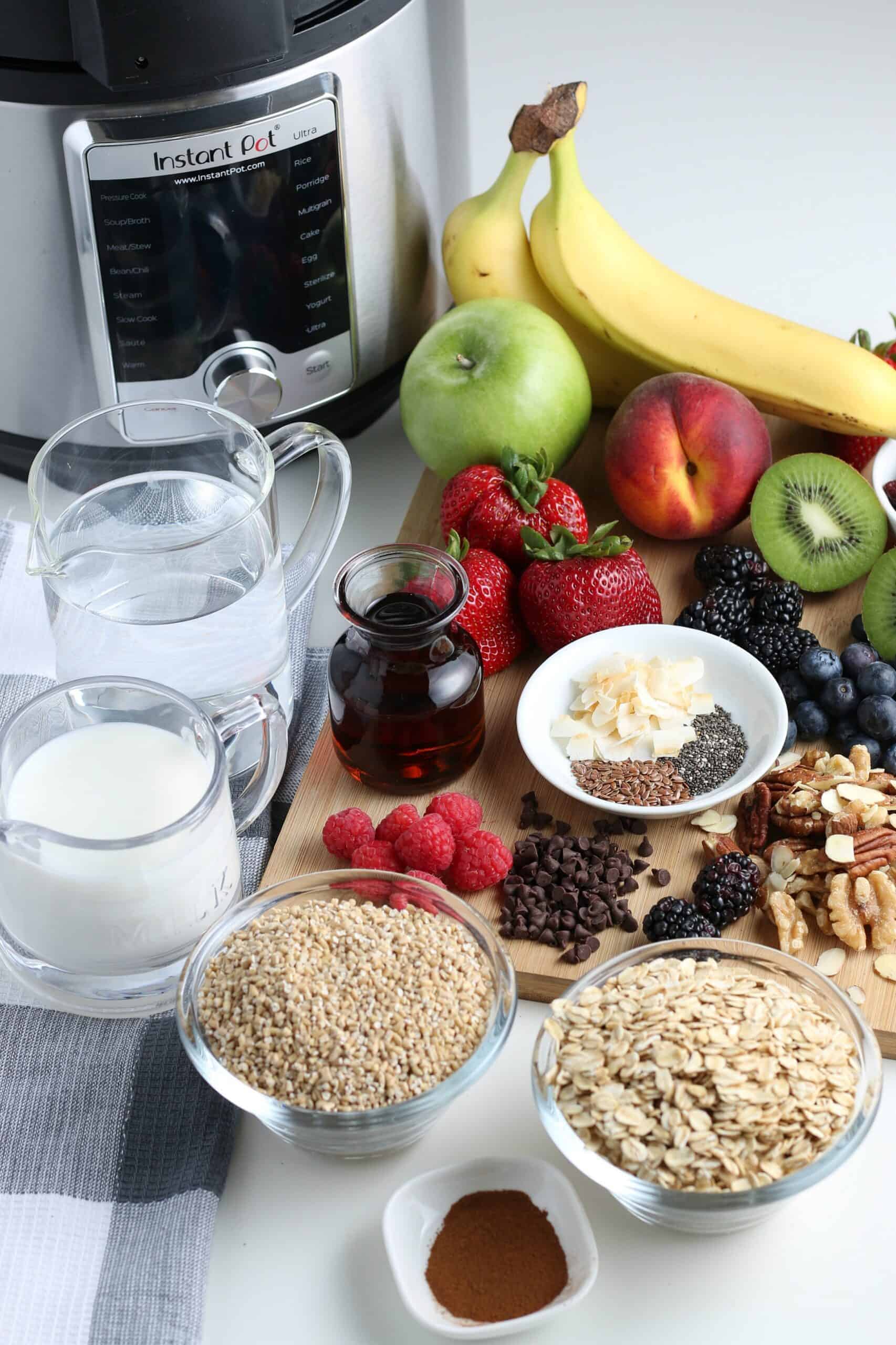 What's the difference between rolled oats and steel-cut oats?
Both steel cut and rolled oats have the same nutritional values but it's the actual processing of the oats that are different.
Rolled oats are essential oat kernels that are steamed, rolled, toasted, and made flat so that they are easier to cook.
Oats that have been cut by steel blades don't go through as much processing which leaves them more intact. However, this also means that they take longer to cook.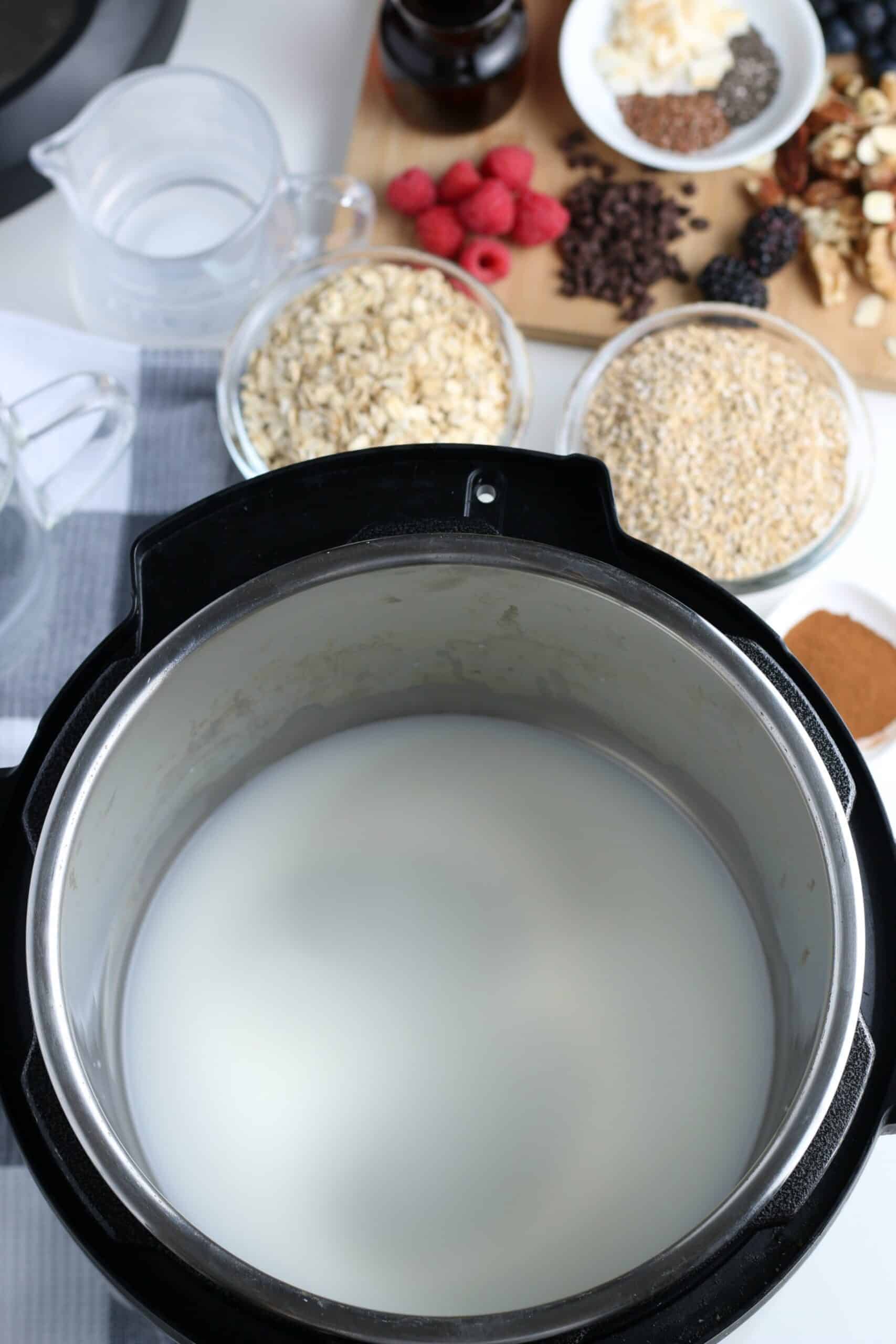 Topping suggestions for Instant Pot oatmeal
Sure, you can add just about anything to oatmeal and it's going to jazz it up, but here are some delicious flavors and ingredients that you might consider combining. Optional: you may need to add just a splash of almond or coconut milk to these for easier and creamier mixing.
Apples and cinnamon

: add diced apples and a dash or two of ground cinnamon. Option: add chopped walnuts

Banana, walnuts, and maple

: add sliced banana, chopped walnuts, and a drizzle of maple syrup.

Strawberries and cream cheese

: add a dollop of cream cheese and either fresh strawberries or strawberry jam. Optional: garnish with crushed graham crackers

Peanut or almond butter and honey

: add a dollop of peanut/almond butter and a drizzle of honey

Peanut butter and jelly

: add a dollop of peanut butter and a spoonful of your favorite jelly

Pumpkin and cinnamon

: add a dollop of pumpkin puree and a dash of ground cinnamon

Almond Joy

: add slivered almonds, mini chocolate chips, and a sprinkle of coconut

Fruit deligh

t: add fruit of your choices such as blueberries, strawberries, bananas, kiwi, pomegranate seeds, blackberries, red raspberries, apples, or peaches.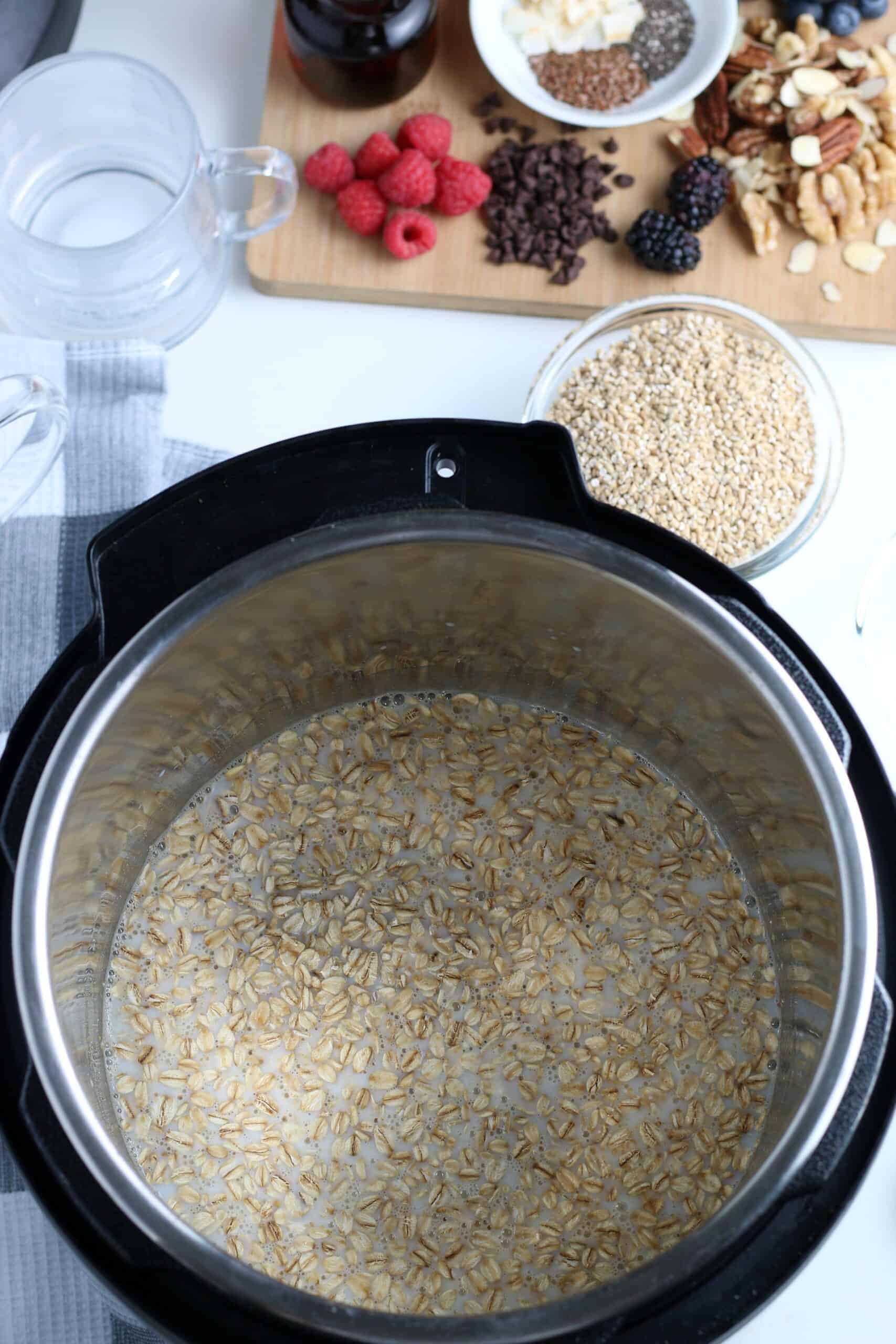 Ingredients
For Rolled Oats:
1 cup rolled oats
1 cup milk or almond milk
1 cup of water
¼ – ½ teaspoon cinnamon, depending on how much you like
For Steel Cut Oats:
1 cup steel-cut oats
1 cup milk or almond milk
2 cups of water
¼ – ½ teaspoon cinnamon, depending on how much you like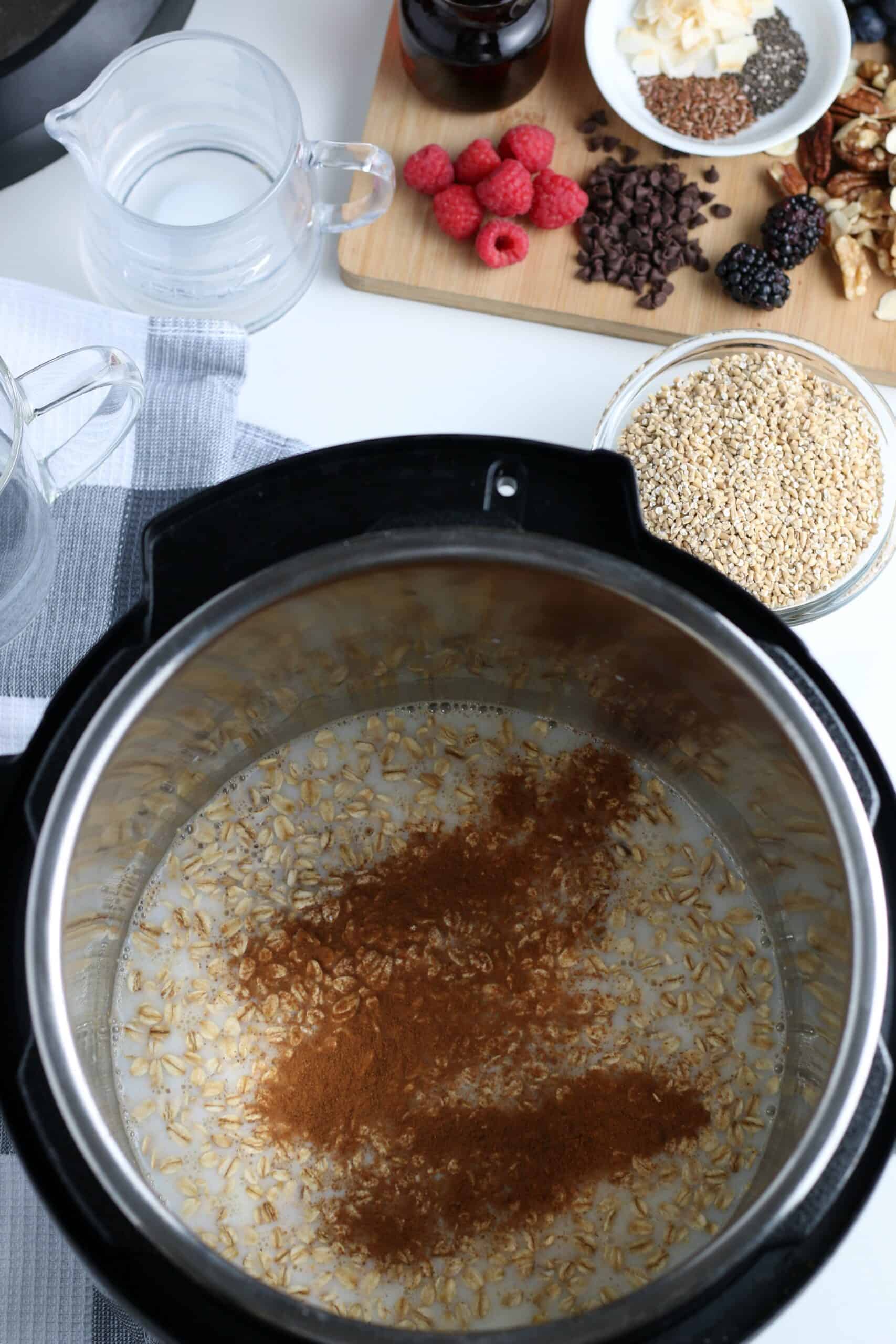 Instructions
Add all ingredients to the instant pot

Set to manual setting to high – 3 minutes for rolled oats or 6 minutes for steel-cut oats

Once the cooking time ends, let the pot natural release the pressurized steam for 20 minutes

Carefully release value to release steam

Serve oatmeal with toppings of your choice

Store leftovers in refrigerator 3-5 days
Whether you make a batch for the family or just for yourself to use throughout the week, this Instant Pot oatmeal recipe is one that you'll return to again and again. With so many delicious toppings to experiment with, there's every reason to make this easy recipe for a healthy and nutritious breakfast.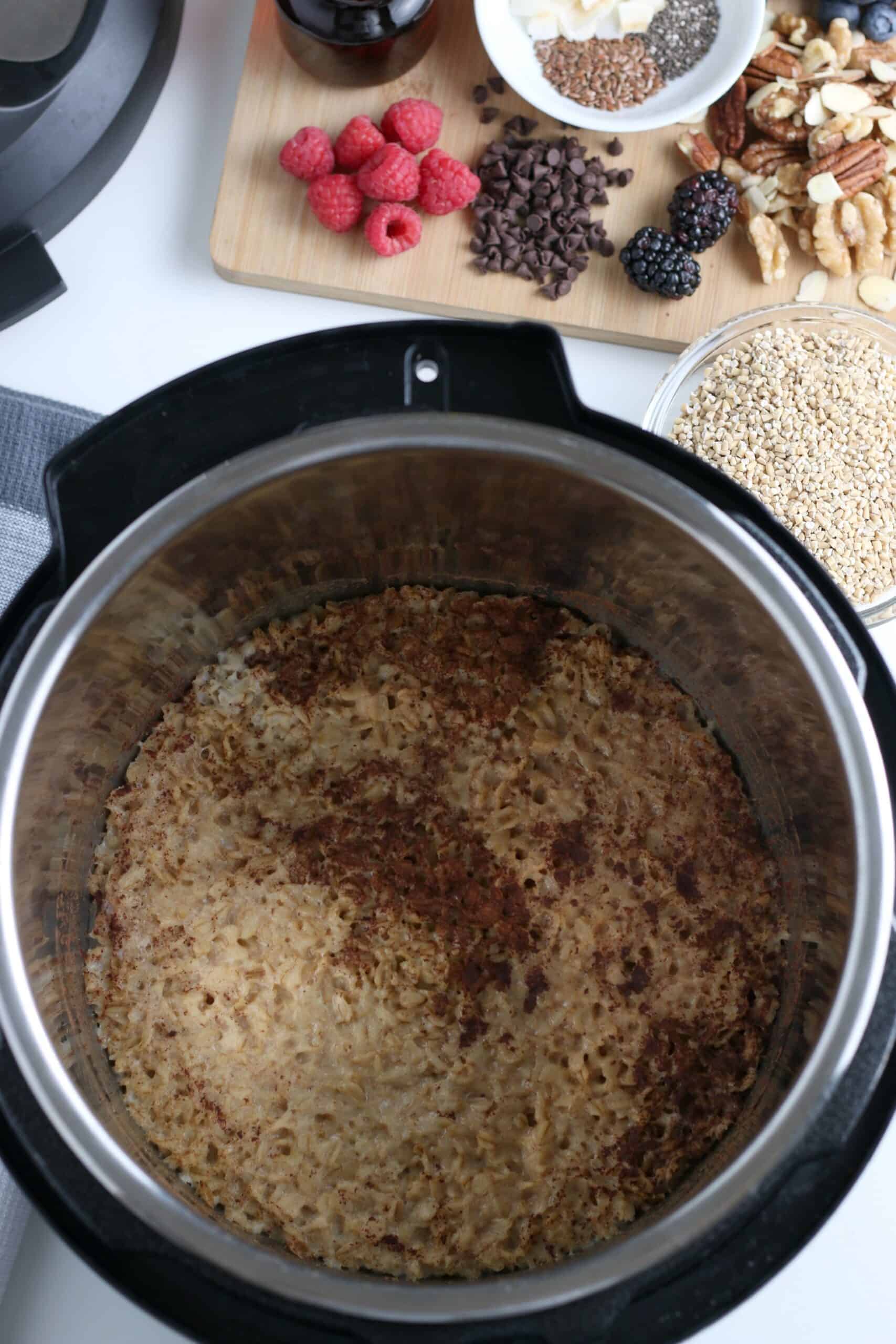 More ways to use rolled oats
Easy Chocolate Chip Oatmeal Cookies
Soft And Chewy Oatmeal Chocolate Cookies
Favorite Oatmeal Raisin Cookies
More breakfast recipes
Bacon And Egg Stuffed Biscuit Waffles
Hash Brown Sausage Breakfast Casserole
10 Best Make-Ahead Breakfast Recipes