This post contains affiliate links. For more information, visit my disclosure page.
Slow Cooker Pumpkin Butter is delicious on bagels, toast, and English muffins. Stir it into yogurt, oatmeal, and much more!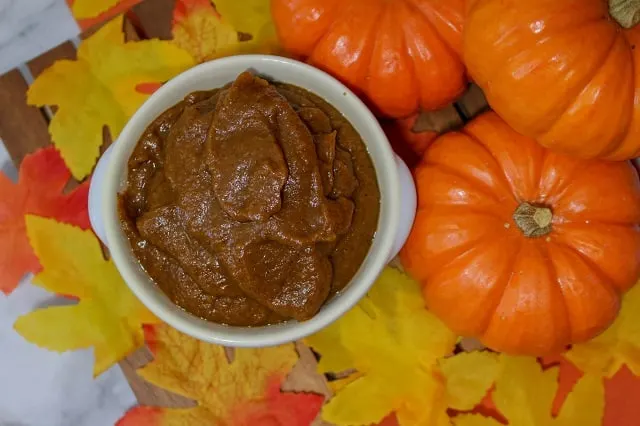 Pumpkin butter is so great to give as gifts. Especially if you love to jar as much as I do! Your friends and family will thank you for it!
PLEASE REMEMBER TO SHARE ON FACEBOOK
AND PIN IT!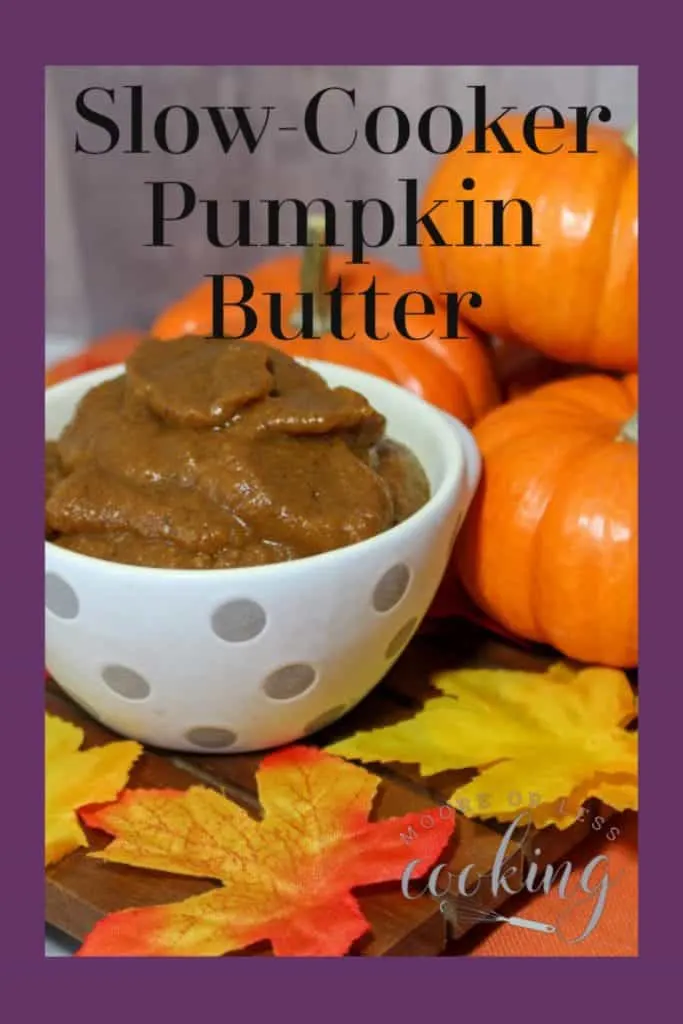 I love Pumpkin butter on my bagel with cream cheese, trust me, it's so good!
Throw everything in the slow cooker and be amazed by the delicious smell!
Every Christmas, my good friend gives us a delicious jar of pumpkin butter that her farm makes.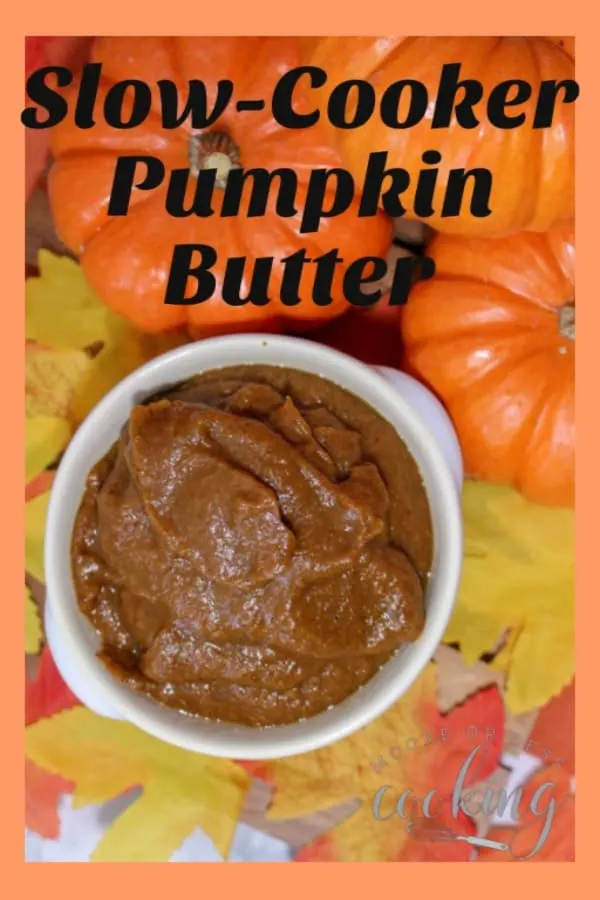 I treasure every drop of deliciousness! Now I can make it any time of the year!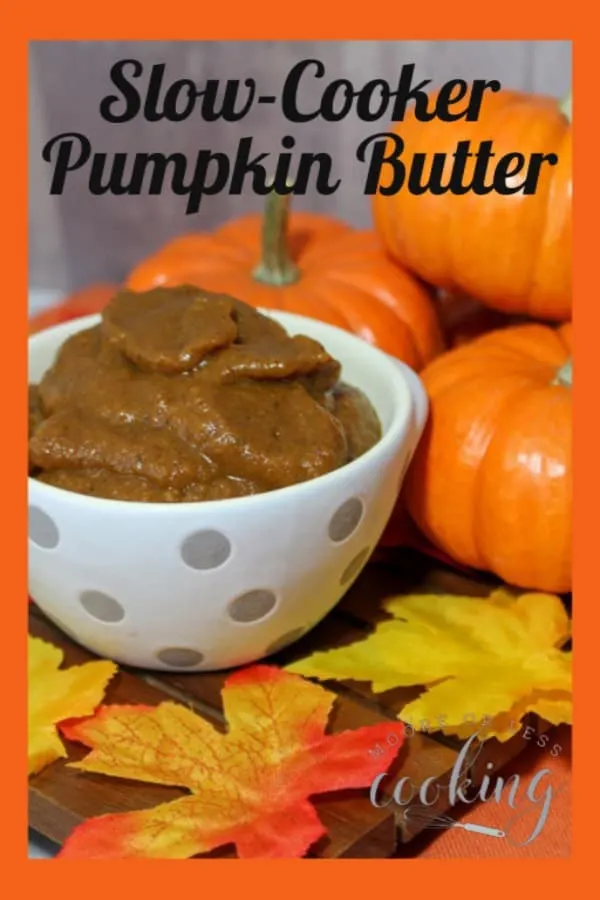 Open the cans of pumpkin and pour them into the slow cooker.
Let's prolong the flavors of fall with this delicious Pumpkin Butter!
Next add both sugars, cinnamon, nutmeg, clove, and ginger.
It's super tasty with wonderful pumpkin and spices.
It's unbelievably easy to make, requires only a few simple ingredients, and can be canned or frozen and saved for when you need a pumpkin fix on a chilly day.
I will be serving this perfect Pumpkin Butter on Thanksgiving Day with crescent rolls!
It's the best way to enjoy pumpkin all year long!
Tools that you will need:
Ingredients:
More Pumpkin Recipes: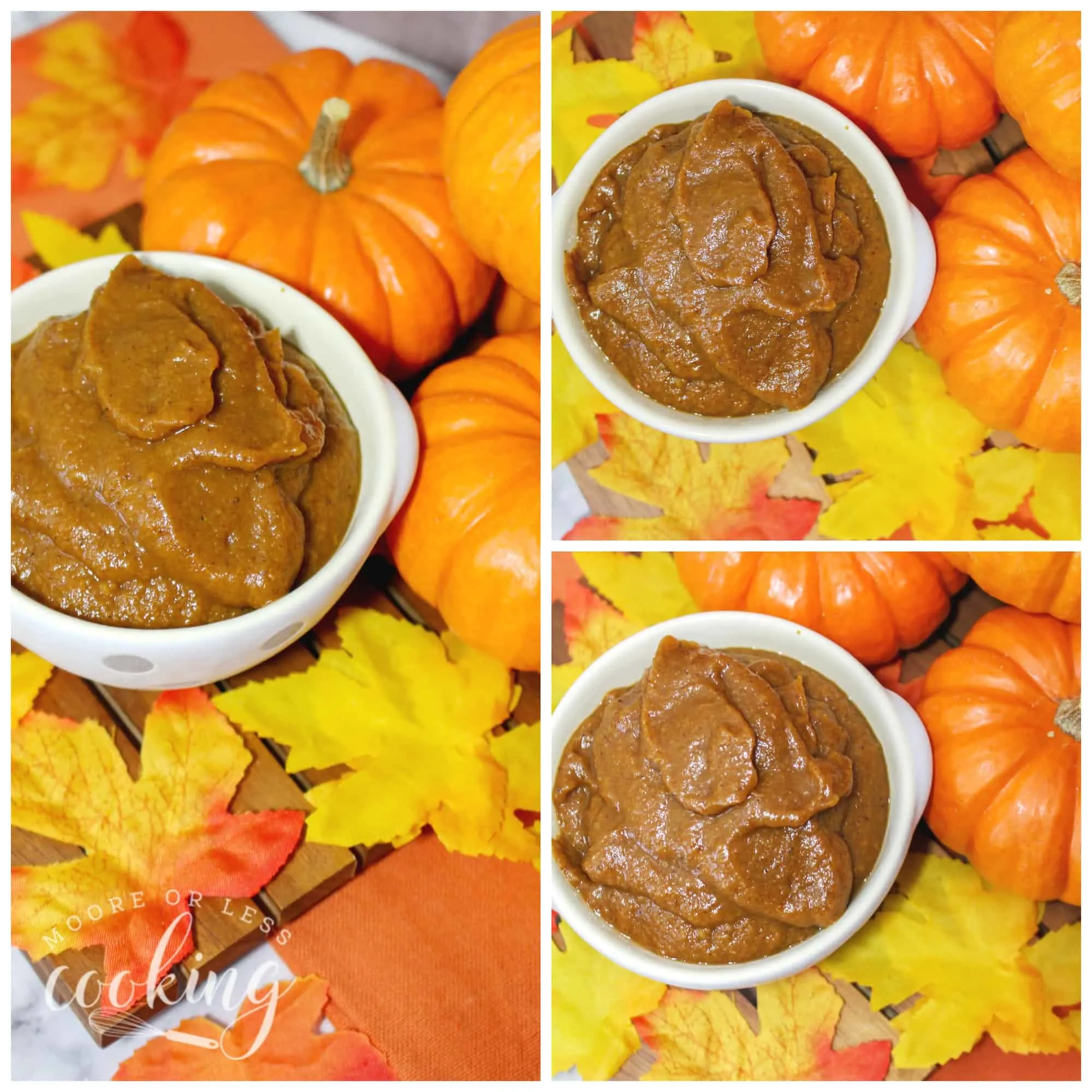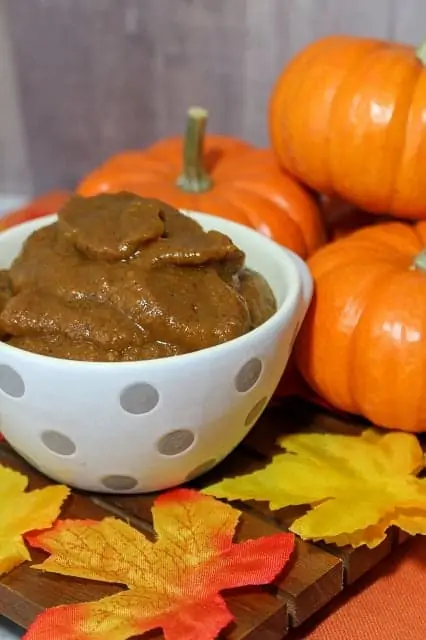 Slow Cooker Pumpkin Butter
Ingredients
2 Cans of 15 ounce Pumpkin
1 cup Apple Juice
½ cup of sugar
½ cup of brown sugar
2 tbsp of cinnamon
1 tsp ground ginger
¾ tsp of nutmeg
½ tsp of ground clove
2 tsp of fresh squeezed lemons
Instructions
Open the cans of pumpkin and pour into the slow cooker.
Next add both sugars, cinnamon, nutmeg, clove, and ginger.
Pour the apple juice and stir.
Set the slow cooker on low and cook for 5-6 hours, stirring every 90 mins or so.
Once, it's done add lemon juice and turn off heat.
Scoop and serve or add to jar and store in the refrigerator.
Nettie Moore is the cook, baker, photographer, and designer behind Moore or Less Cooking Food Blog. Nettie is a self-trained cook and baker. She loves creating easy recipes that don't call for a lot of unknown ingredients. Nettie's Blueberry Skillet Cake has been featured in Taste Of Home Magazine and her Peach Raspberry Pie has won awards! She was born and raised in Southern California and now calls New England her home, where she lives with her husband and two children.
Follow Nettie on her blog, Moore or Less Cooking, or on FACEBOOK | TWITTER | PINTEREST | BLOGLOVIN | INSTAGRAM|