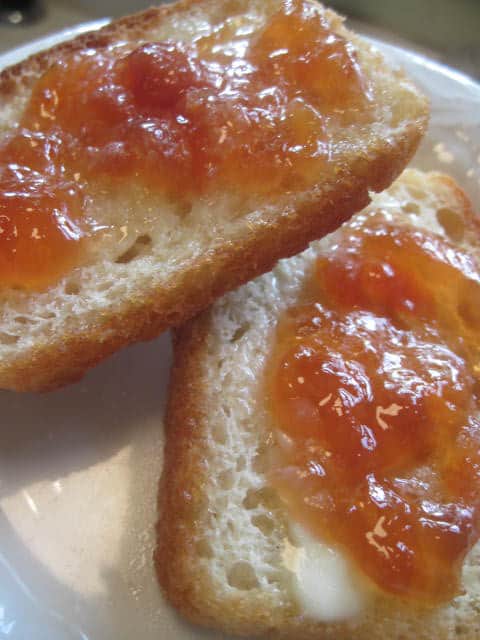 We love bread in our home, oh yes, we do! But do I bake bread???? Oh goodness no…too difficult, too time consuming….too…oh I don't know….Scary!! Why is it so scary Nettie???
Because, what if I fail, what if it tastes like wood chips and is hard as a rock??? What if, what if….But then one day I was happily scrolling through Pinterest and there it was ….. a dreamy loaf of English Muffin Bread, "Fool Proof ", it said, "Easiest Recipe Ever", it said, "5 Ingredients"!!!
Oh yeah, sure, right, Fool Proof….this I've got to try, ONE GOOD THING by Jillee, I am trying it, I think I held my breath most of the way, it smelled amazing, it was only 5 ingredients that you can whip up in your Kitchen Aid, EASY EASY EASY!!! I did it!!
This bread reminds me of the fabulous English Muffin Bread that we used to get at Cappy's Bakery in Camden Maine, but they stopped making it and I was devastated!! But no longer, I can make this bread, anytime!! I am over my Bread Fear!!
Thank you Jillee!! In Jillee's recipe, she makes 4 Loaves of bread, I halved her recipe to make 2, but go ahead and double the recipe if you like!!

…