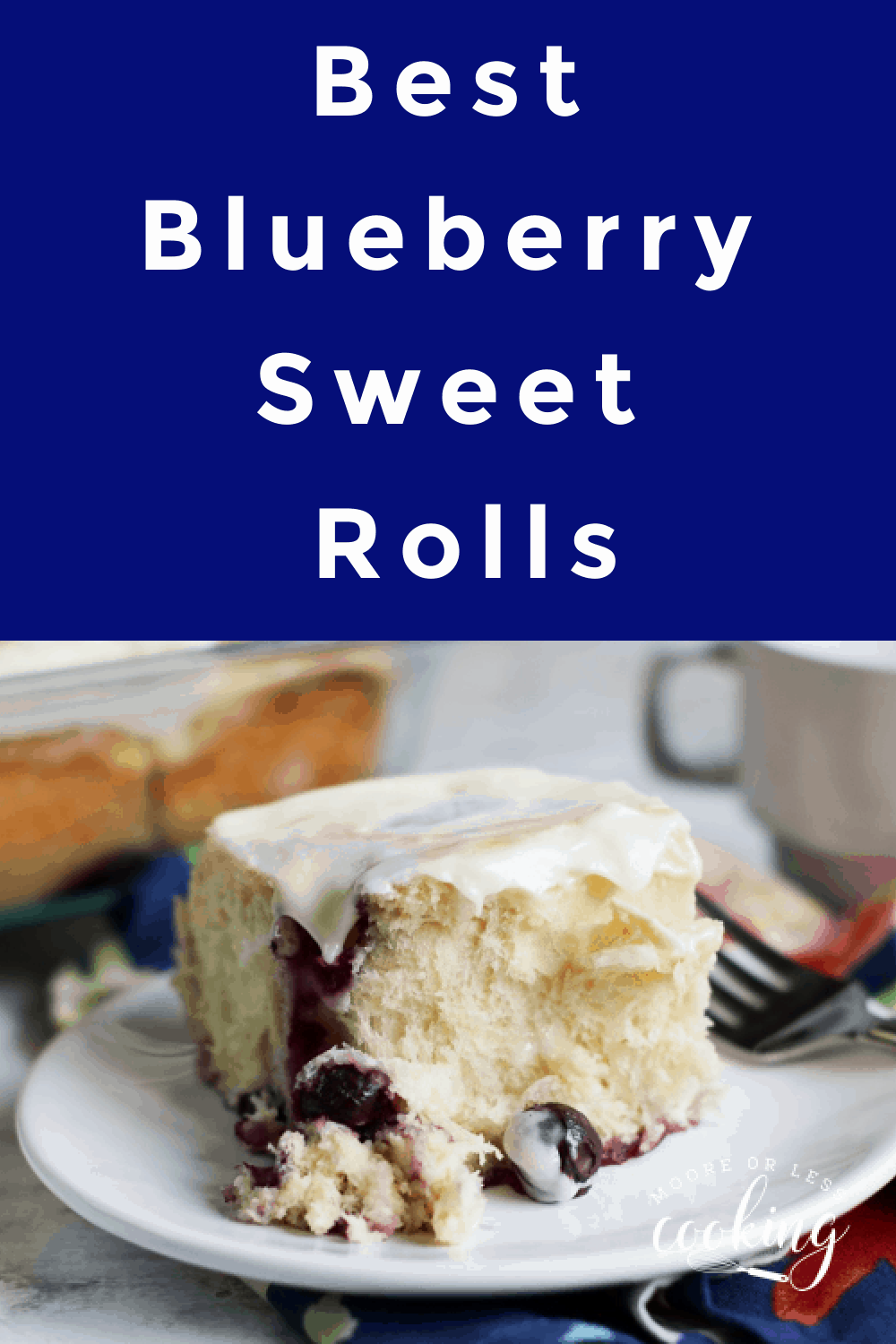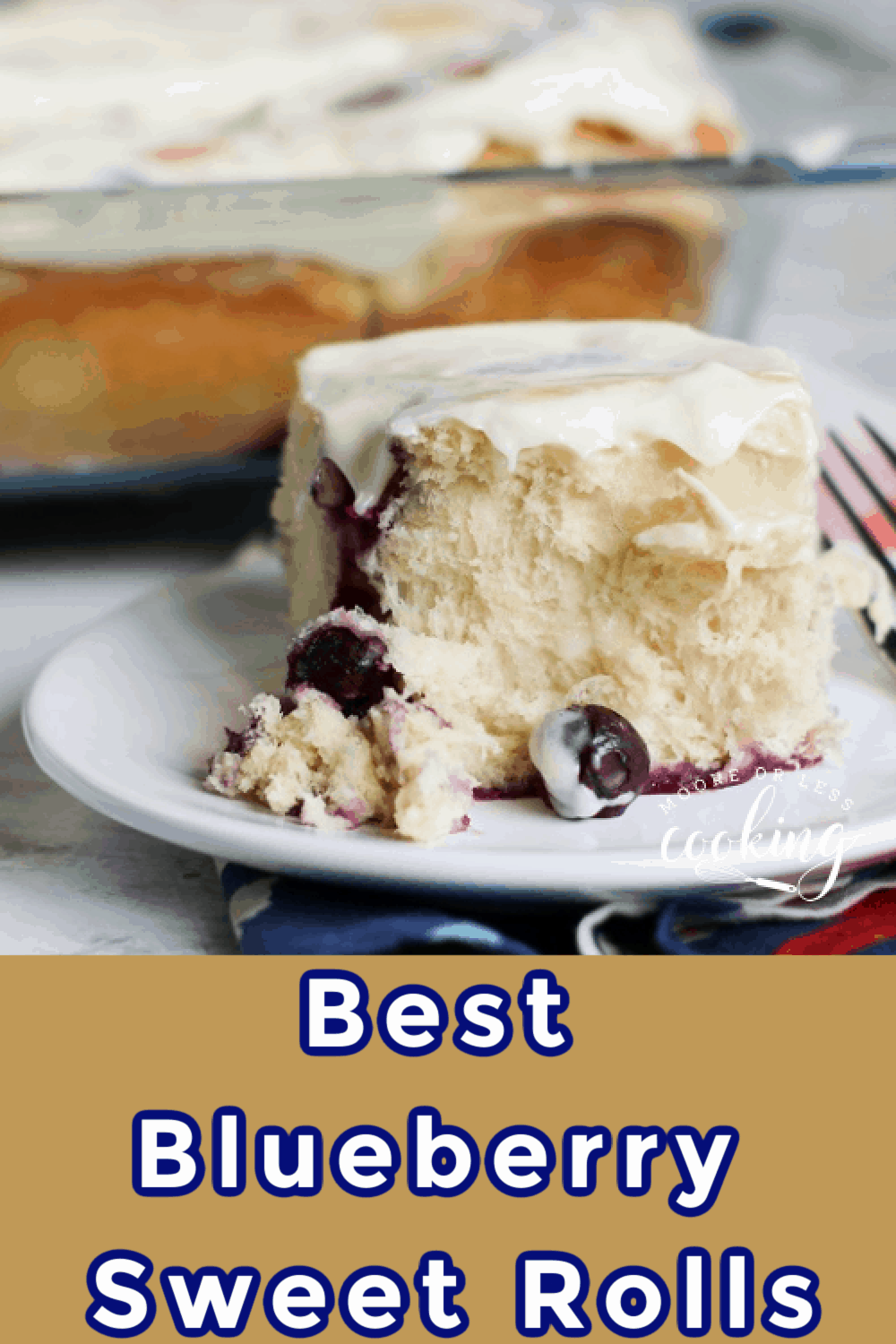 Best blueberry sweet rolls are soft sweet rolls that are bursting with blueberries and covered in cream cheese frosting. A perfect treat for breakfast, brunch, or dessert.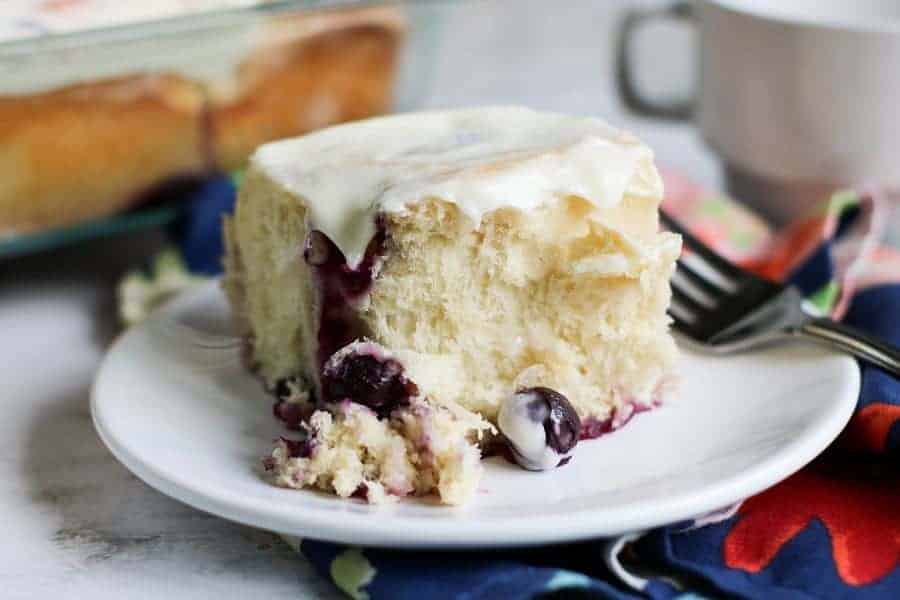 Best Blueberry Sweet Rolls from Scratch: Elevate your breakfast rolls by adding blueberries to the dough. These soft blueberry rolls from scratch are extra soft and have the most delicious blueberry filling. Topped with a cream cheese icing. Your entire family will love them!
They are made with my favorite cinnamon roll dough base, stuffed full of sugar and fresh blueberries, and topped with the best cream cheese frosting. They're the perfect way to start your day, or great for a sweet treat later on too. If you don't want to make your own dough, make these cinnamon rolls.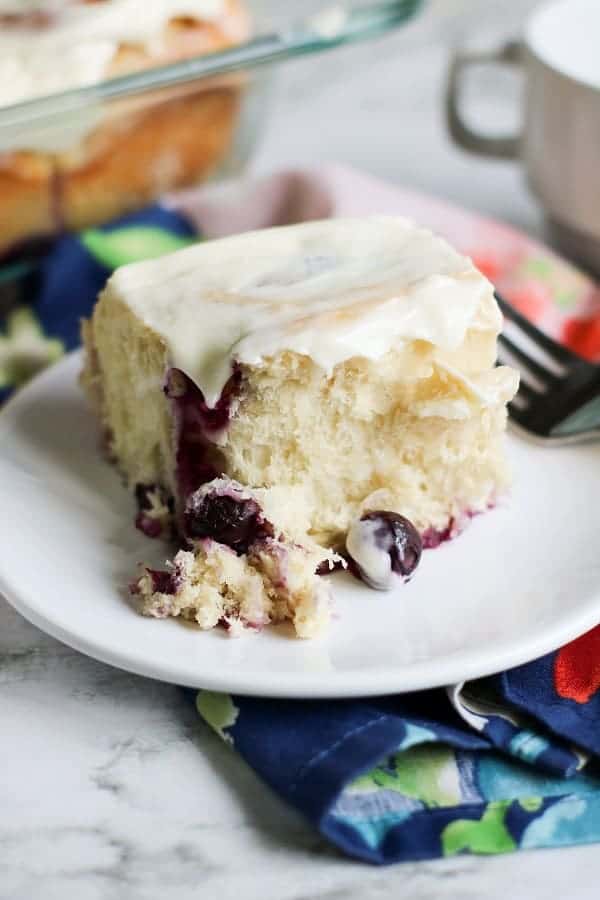 Best Blueberry Sweet Rolls are just perfect with the cream cheese icing, you won't be able to resist these coming out of the oven!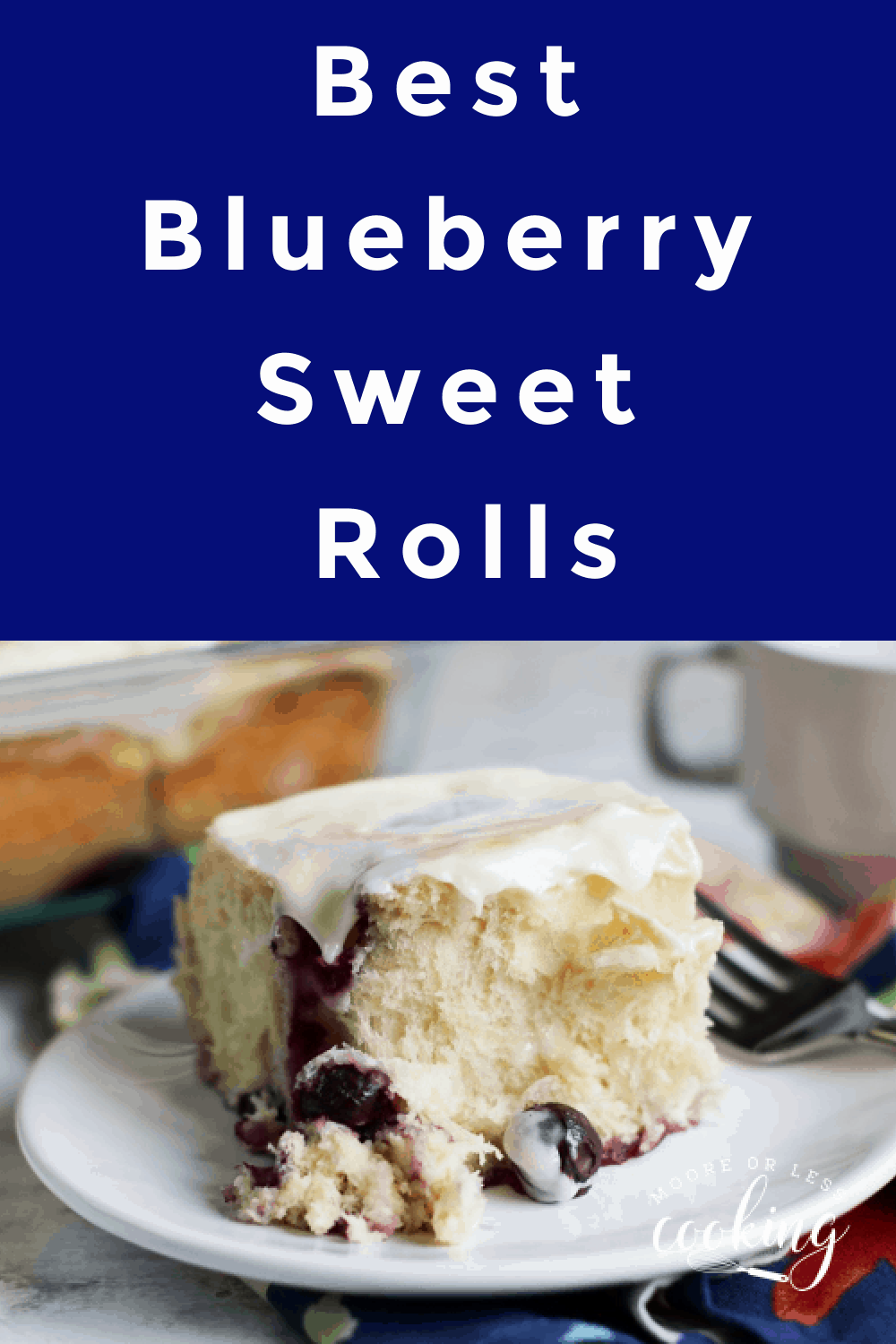 Why are my cinnamon rolls tough?
Too much flour and the rolls will be dry and tough.
Not enough flour and the rolls won't have enough structure to rise and will be dense and soggy.
Toward the end of mixing, gradually add a tablespoon at a time and check the texture of the dough after each addition.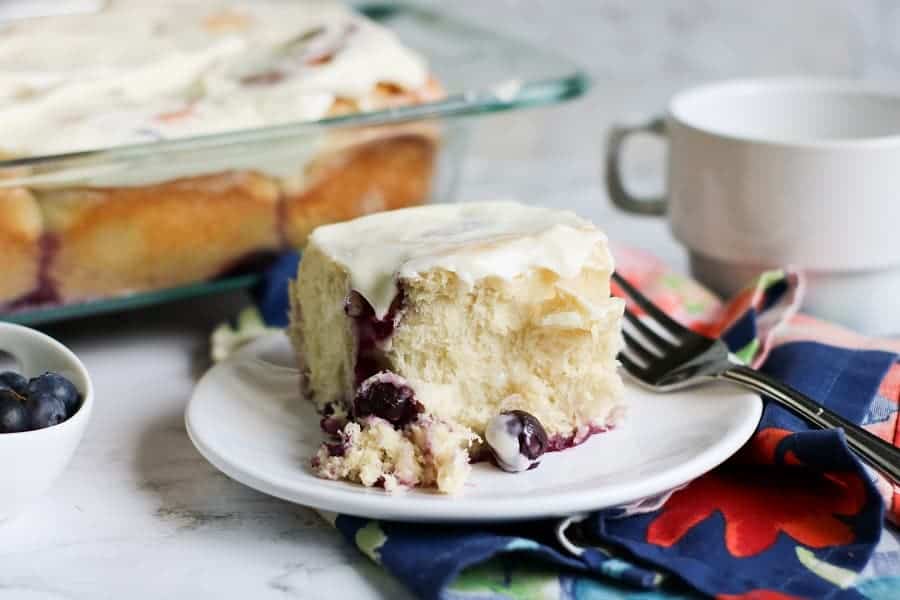 DOUGH:
flour

active dry yeast

milk

butter

sugar

salt

eggs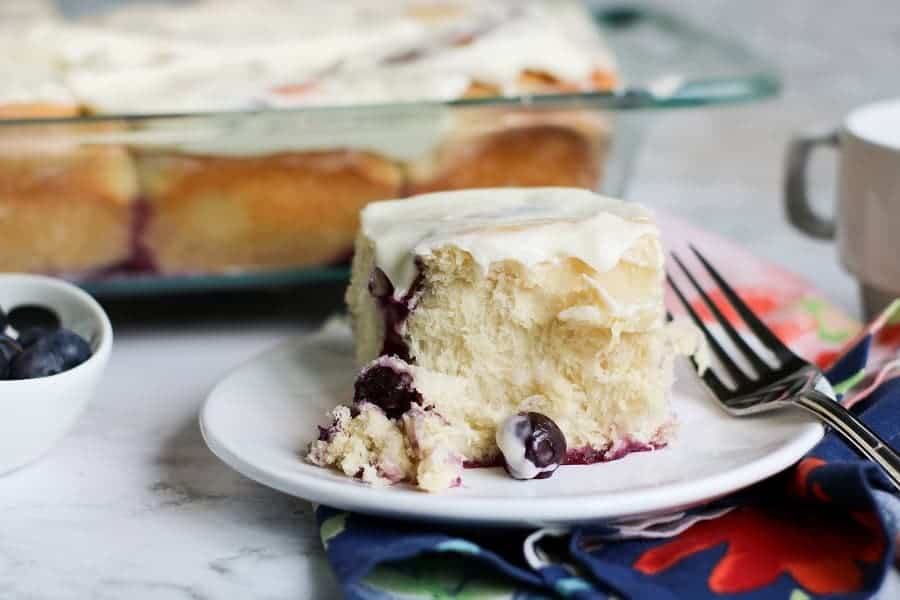 FILLING:
frozen or fresh blueberries

sugar

cornstarch
ICING:
cream cheese

butter

vanilla

powdered sugar

milk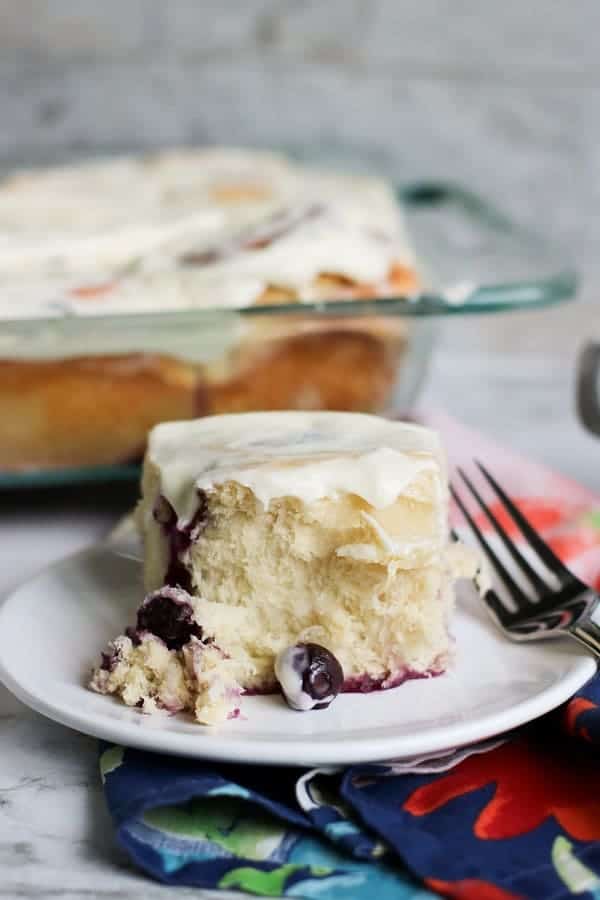 HERE IS HOW TO MAKE DELICIOUS Best Blueberry Sweet Rolls
In a mixing bowl, combine 1 ½ cups flour and yeast.
Set aside.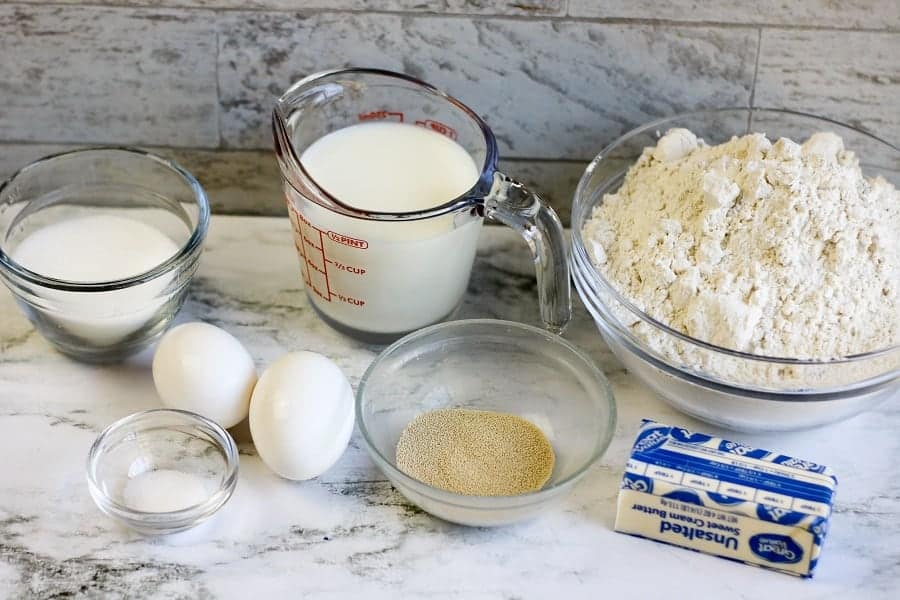 In a saucepan, heat the milk, ⅓ cup butter, sugar, and salt until 120 degrees F. Remove from heat and stir until the butter is melted. Add to the flour and yeast.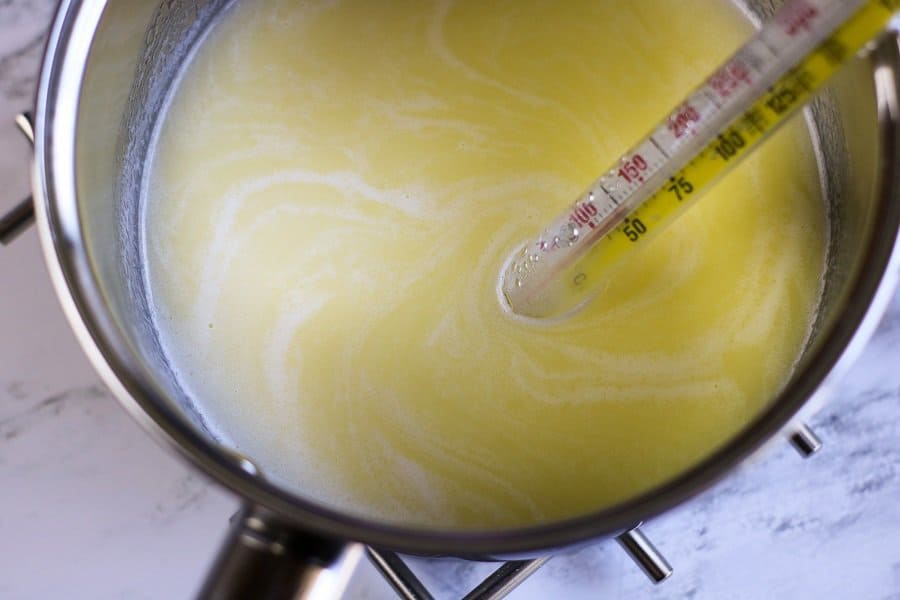 Mix on low, using a regular paddle, adding the eggs one at a time.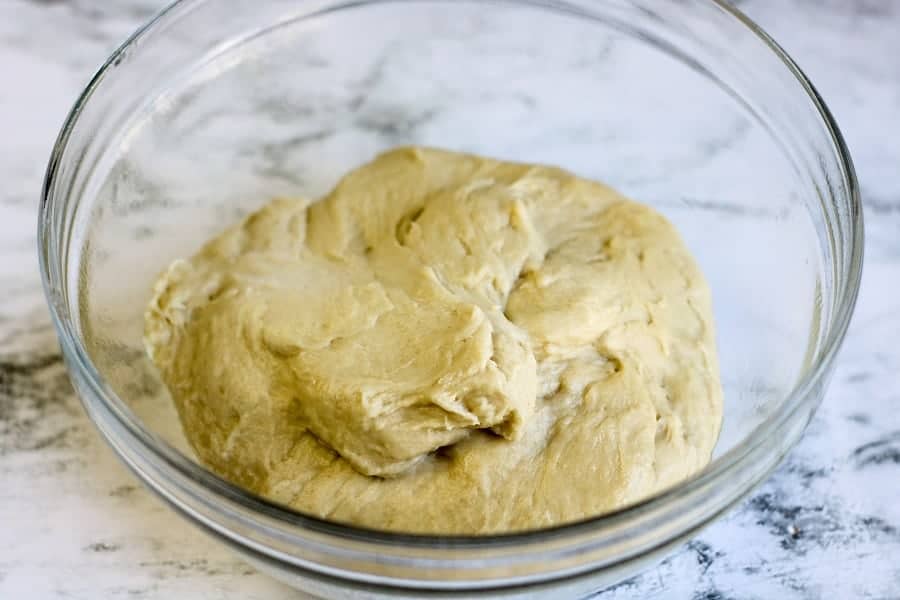 Change the mixer attachment to the dough hook. Beat the dough at low, adding the remaining flour a little at a time. Increase speed to medium until a soft dough forms, approximately 3 minutes.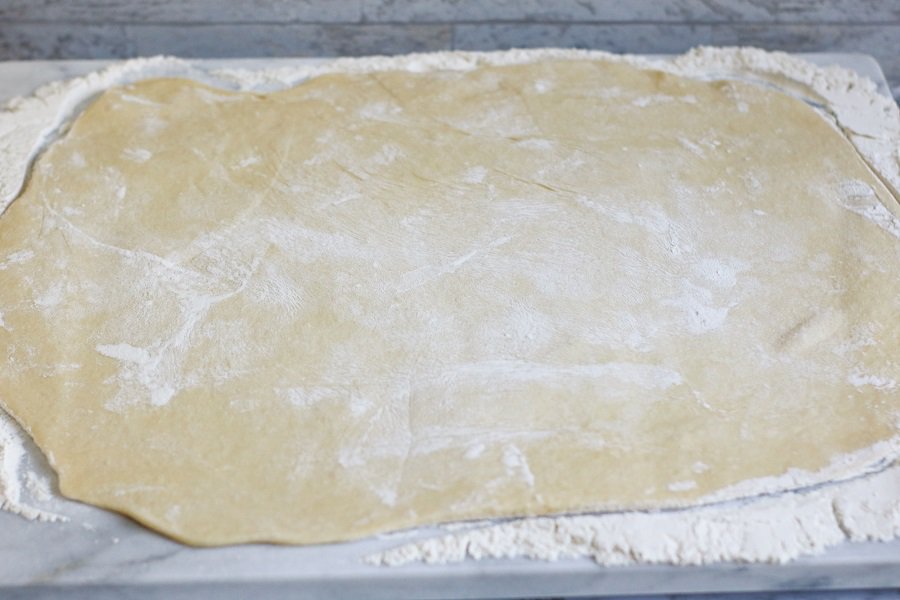 Transfer the dough to a lightly greased bowl, turning once to coat both sides. Cover with a clean dishtowel.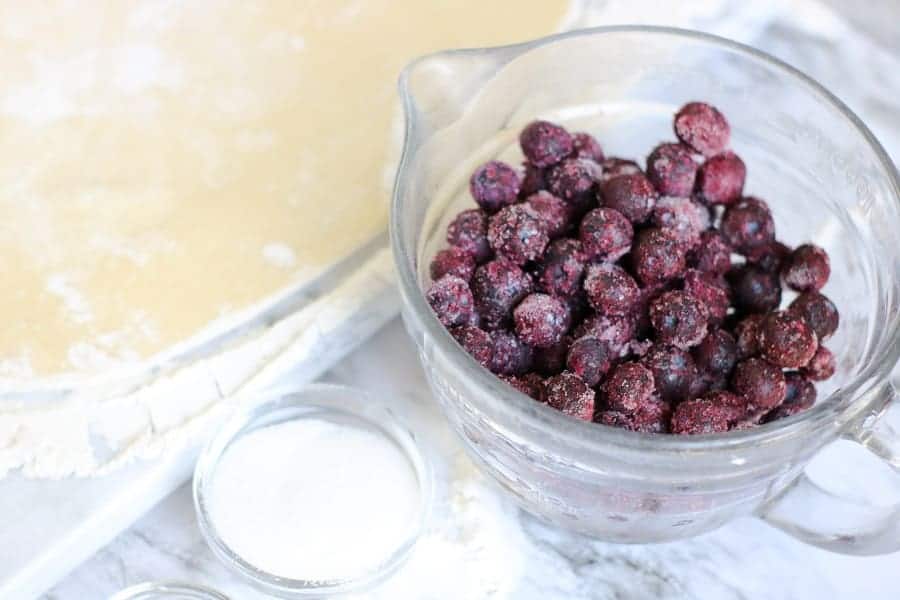 Allow the dough to rise in a warm place until doubled, about 1 ½ hour.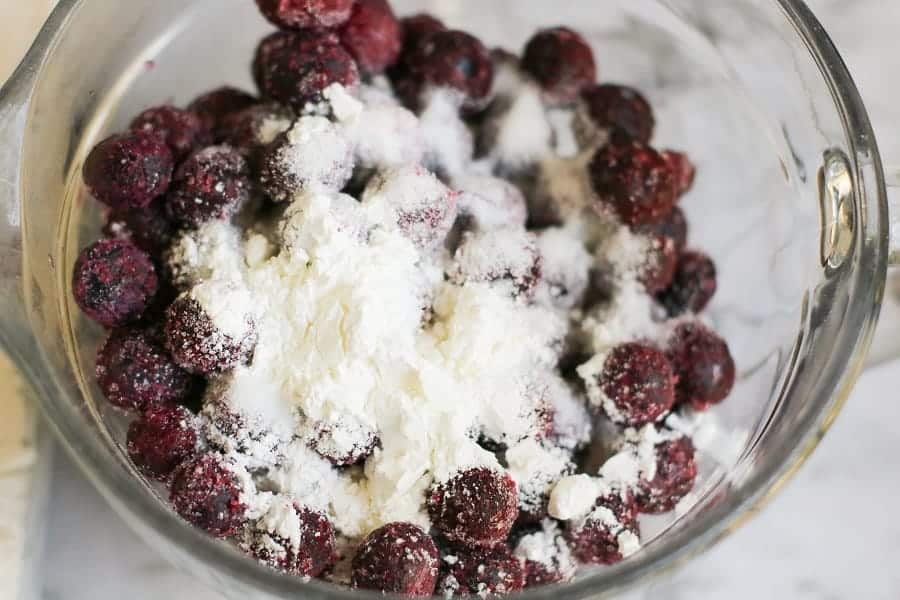 Punch the dough down and turn out onto a floured surface. Cover and allow to rest for 5 to 10 minutes.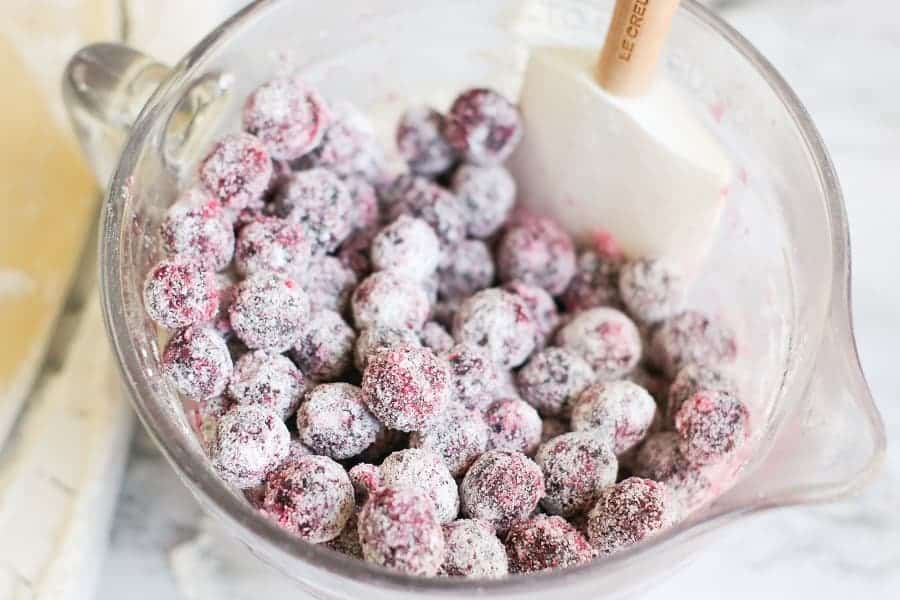 Combine the filling ingredients.
Roll the dough into a rectangle, approximately 20 inches by 10 inches. Sprinkle with the filling mixture, leaving a 1-inch space on one long edge without filling.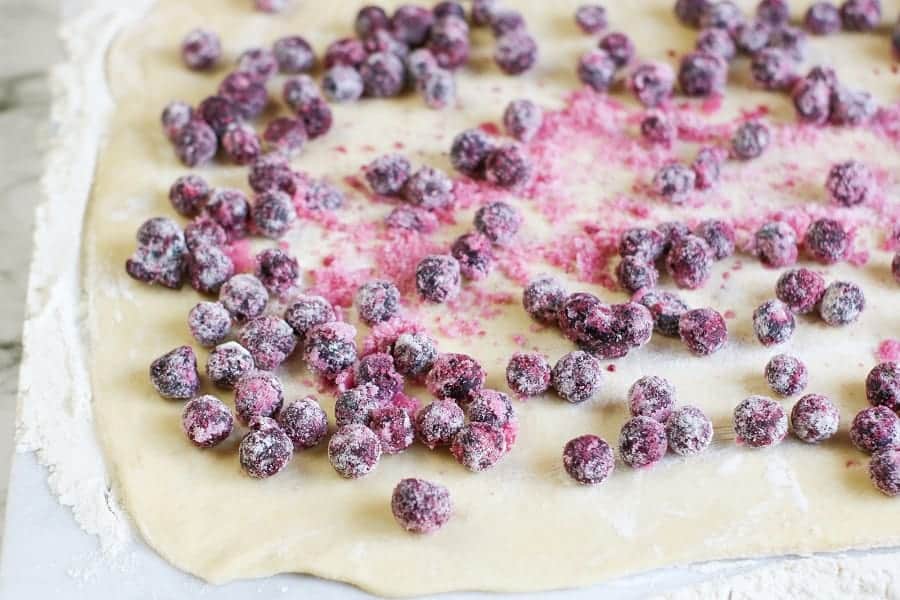 Starting on the long side, roll the dough up, working it tightly but without pulling the dough too much. Seal the long edge by pinching it shut.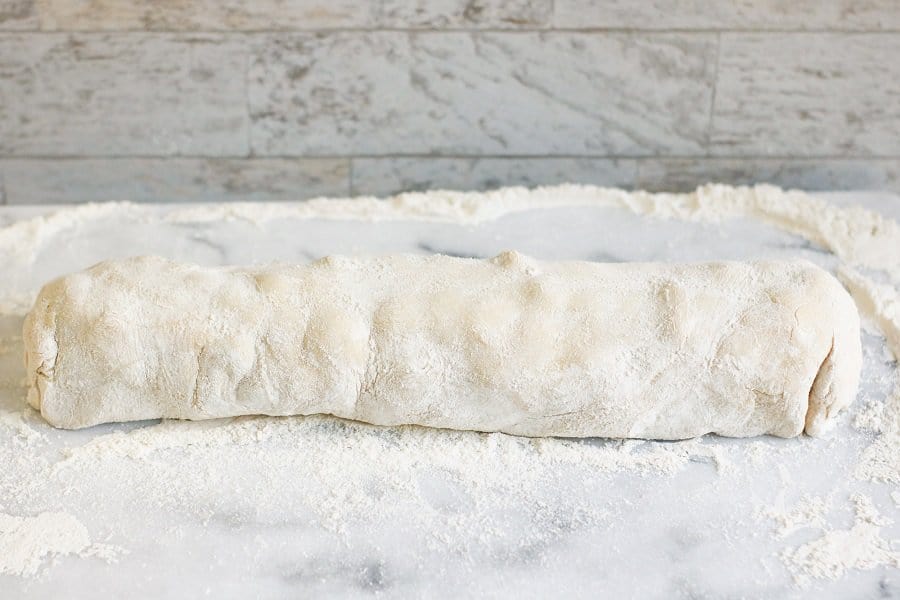 Cut the dough into 12 even slices by cutting the dough in half, cutting those halves in half, and then the quarters into three slices each.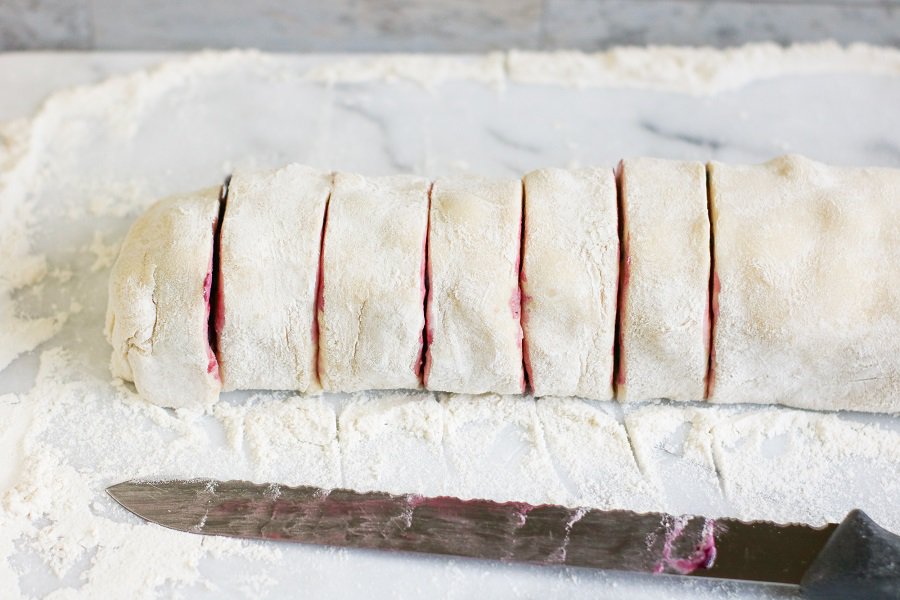 Place each roll in a large bar pan sprayed with non-stick cooking spray, allowing about one inch between them.
Cover and allow to rise in a warm place about 40 minutes or until doubled.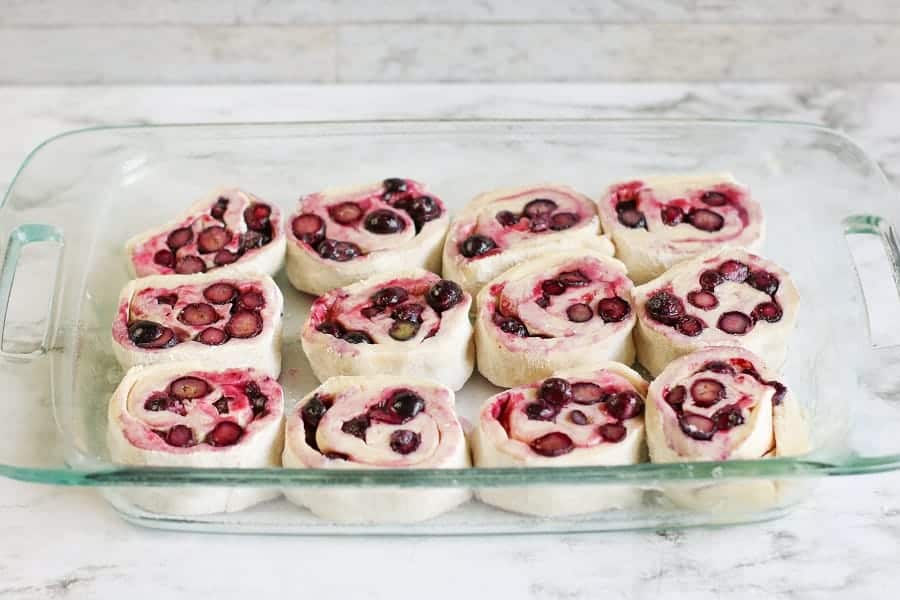 TIP: Before allowing the final rise, rolls may be tightly covered and placed in the refrigerator for up to 24 hours.
Remove from the refrigerator and allow to rise before baking.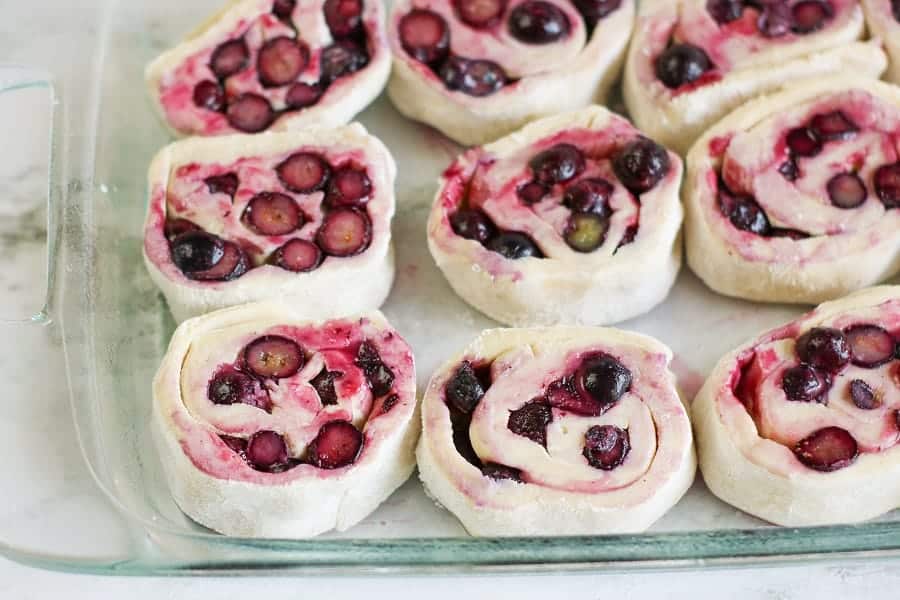 Bake at 350 degrees for 25 to 30 minutes.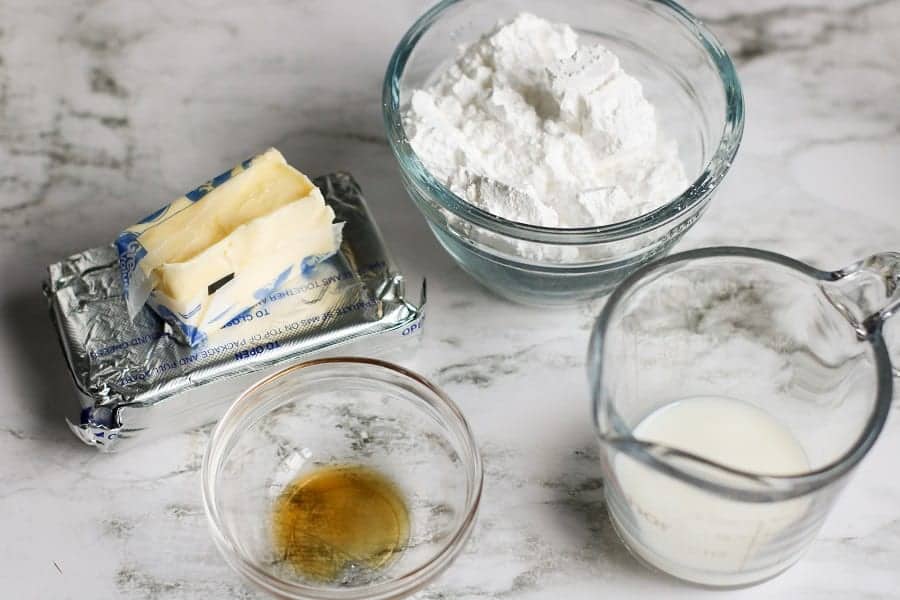 While the rolls bake, combine the cream cheese, butter, and vanilla, stirring until well blended.
Stir in the flour and then add the milk a little at a time until reaching the desired consistency.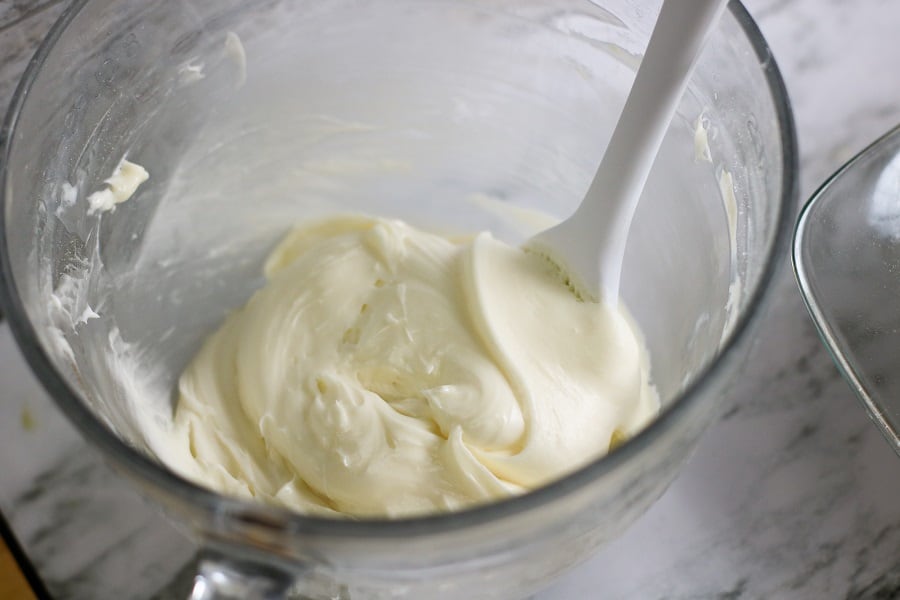 Remove rolls from the oven and spread with icing.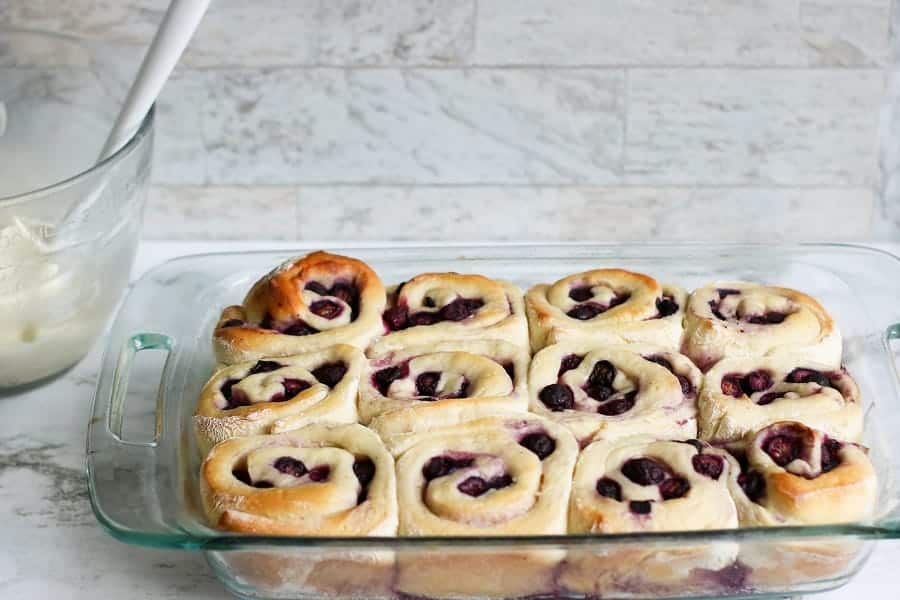 Can These Rolls Be Reheated?
Reheat them in a toaster oven or in your oven at 350° F for 10 minutes or in the microwave for about 45 seconds.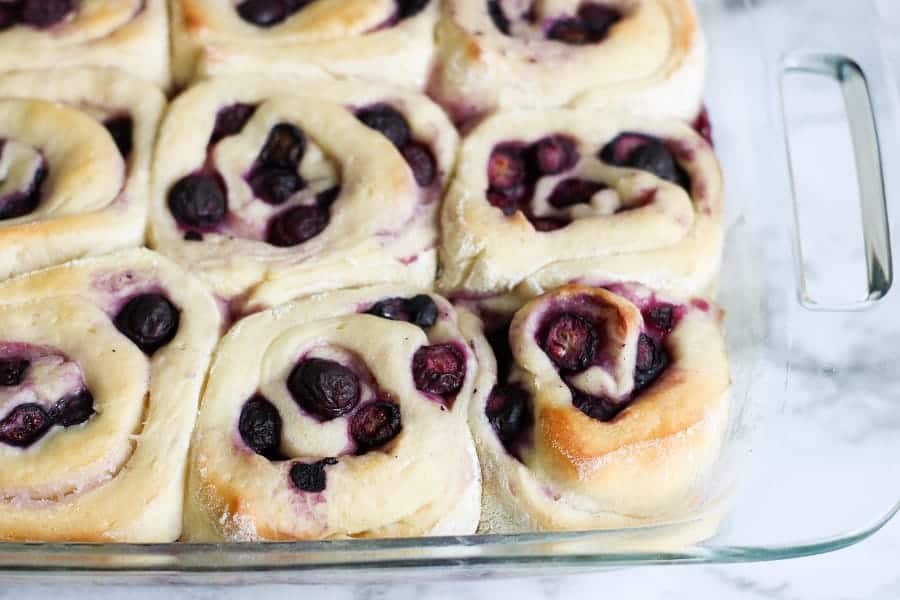 Nettie is a wife and mother who is passionate about cooking and baking. With 5 children, Nettie insists that all meals, snacks, and desserts come together quickly! You will find a wide variety of easy yet scrumptious recipes on her very popular website Moore or Less Cooking
Be sure to follow me on Instagram and tag #mooreorlesscooking so I can see all the wonderful recipes that YOU make from this site!
Check out my YOUTUBE with a free email subscription HERE
Follow Mooreorlesscooking on TWITTER | BLOGLOVIN
Did You Make This Recipe?
I would love for you to leave a rating and a comment below! How'd you do?!
Please remember to SHARE on Facebook and PIN IT!
These blueberry sweet rolls are the perfect solution to what you would like to wake up to on a Saturday morning.
More Blueberry Recipes That You Will Love:
Best Blueberry Breakfast Recipes:
Blueberry Salad
Blueberry Cocktail Recipe
Best Blueberry Sweet Rolls